Oh yes, it's winter time. It's cold -in fact very cold- and gloomy. If you find yourself wishing that spring will come soon so that we can leave these cold and damp days behind, first of all, don't panic. We have the perfect solution for your winter blues: go outside! Feel the fresh air, enjoy the beaches and spectacular views when it is calmer outside. Speaking of beaches and views, where else is better than our favourite beach town Scheveningen for some much-needed R&R? If you agree, take a look at our list of "6 free things to do in Scheveningen" to help you get your Zen back without breaking the bank.
6 free things to do in Scheveningen
1- Take a walk along the beach
We are kicking off our list of "6 free things to do in Scheveningen" with a classic: taking a long walk along the beach and the good thing is, you only need warm clothes and a good pair of shoes. You don't even have to take someone along with you.
In the cold winter months, it feels natural to stay indoors where its warmer but winter is no excuse to skip nature! It is fun and relaxing any time of the year: Especially by the sea. You can either take a relaxing walk or challenge yourself with little something such as visiting the dunes. There are plenty of things to do if you put your time and mind to it. And to keep it free like we've promised, don't forget to pack a thermos of coffee and sandwiches to gobble up during your stay. Maybe you'll make a picnic out of it (See Number 4 for details).
Is the sun shining and all is nice and warm? Then you know what to do 😉

Do you have a dog? Take your beloved pet with you to enjoy the outdoors as well. Make this a perfect day for both (or three or more) of you.
2- Go bird watching.
Here is something that doesn't easily come to mind: bird watching. Despite the general idea, bird watching is neither old-fashioned nor boring! It's not only a relaxing activity but also something you can do anytime and anywhere. All you need is your enthusiasm and interest (Okay, and maybe binoculars).
If you like the idea, grab your bird food and come to Scheveningen because there is no better time to watch the birds than winter time. In colder months, seabirds hibernate right off the coast and with the beaches being calmer makes it safer for birds to just chirp around freely.
Some of the birds you can come across are songbirds and birds of prey to name a few. Plus, how can you forget about the seagulls? They are usually less popular with Scheveningen because, as we all know, they can get quite noisy, but for nature photos they are great! They sit still for a long time and are easy to approach (again, some bird food would do the trick). If you want to spot more birds, you can also look for the tranquility of the dunes. A good chance to improve your photography as well!
In short, come over and give it a try. Who knows, maybe this will become your life long hobby.
3- Take photos.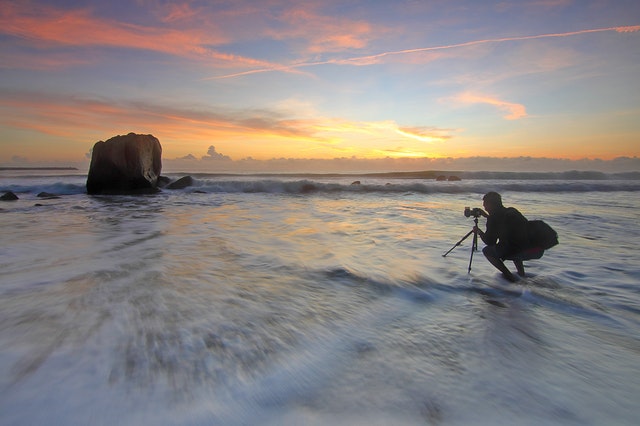 Speaking of bird watching, how can we miss out on photography? You don't need a fancy camera to join in the fun even your phone will do. Also, forget about whether you are serious about it or not. It's about enjoying yourself. With calm beaches, rolling waves and a beautiful view any time of the day, nothing is easier than getting some inspiration.
If you have been following us for some time, then you must know that we love our Photo reports and it's no surprise that Scheveningen is one of our staple locations to post. We call it our favorite beach town for a reason!
To add to your interest, don't forget to tag your photos with #feestaanzee on Instagram to participate in a photography contest held by Buitengewoon Scheveningen. This is a great way to share your talent and show how this town inspires you.
4- Have a picnic.
Picnics are usually known as spring or summer activity but who says so? We're not going to convince you into packing your basket to have picnic under the rain or on a frozen canal, but if it's a rain-and-strong wind-free-day, why wouldn't you treat yourself to a picnic?
A thermos of coffee or maybe even some gluhwein, some cheese (always some cheese), sandwiches and music to set the atmosphere is all you need for your little picnic by the sea. If you want to be on the safer side, it might be good idea to add a few extras like hand warmers, warm rugs or light-weight fleece throws.
Winter picnic check-list 
Radio,
Extra blankets,
Thermos full of hot drinks,
Extra pair of socks in case your shoes decide to betray you,
Every help you can get including hand warmers, hats, gloves; you name it.
Food!
An adventurous attitude,
Lip balm.
5- See something unique – Ringen aan Zee
It's not fun and games, well okay, maybe it is, but next time you visit Scheveningen; why not make an effort to see something truly unique? Something like twenty sand rings of approximately 150 by 300 meters that are built up by two silver-colored excavators to turn the beach of Scheveningen into a work of art. Interested?
Then don't forget to pay a visit soon! The opening of the Ringen aan Zee (with a little help from landscape architect and artist Bruno Doedens) to the public was on Saturday the 3rd of March. If you fear that you won't make it or just want to see more of it, there will be many more activities in Scheveningen such as City Pier Nightwalk and Museum Night Kids during this month.
Now, time for some info about the rings! The twenty rings symbolize 200 years of bathing culture at Scheveningen and 'Feest aan Zee' (Party at the sea) is the theme of this jubilee year. 'How come?' You may ask, well, the first bathhouse on Scheveningen was built exactly 200 years ago by Jacobus Pronk, it was a small wooden house with four baths with seawater and it became the first seaside resort in the Netherlands. Now after 200 years, this is nicely celebrated with exhibitions, activities and festivities in Scheveningen. Neat huh?
As this year's highlight; sand, wind, air and water play a fascinating and dynamic erosion game with the rings until the end date of the 8th April. As a result, just like nature itself, the rings will not look exactly the same from one day to another which will make this a truly amazing experience for everyone. So it's no surprise that it is on our 'free things to do in Scheveningen' list!
Our thoughts? With icy days behind us and sunny days in the horizon, don't forget to visit our favorite little beach town to see this iconic (and pretty awesome) beach landscape!
6- Run for fun!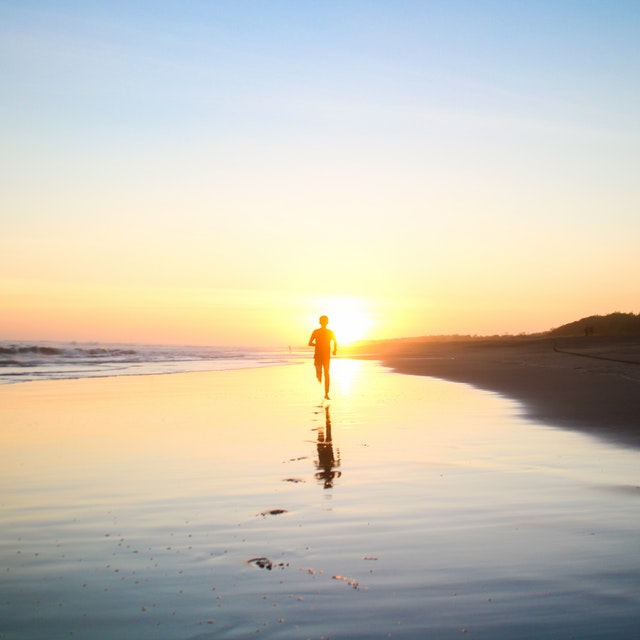 Our last item on our "free things to do in Scheveningen" list is nothing but good old running! Breathe in the fresh air and kick some miles while you are at it. To add, if you are more on the serious side when it comes to running then we have the perfect event for you right at Scheveningen.
On 18th March Sunday, the 11th ed. Scheveningen Zandvoort Marathon will take place. For those who don't know much about it, the Scheveningen Zandvoort Marathon is the only marathon with a full distance of 42.195 kilometers across the beach. Talk about challenging but fear not. You can also choose to participate in the half or the 10 kilometer marathon (only from Zandvoort).
Fun! Whichever activity you choose, it'll be perfect way to end winter and get in the spirit for spring!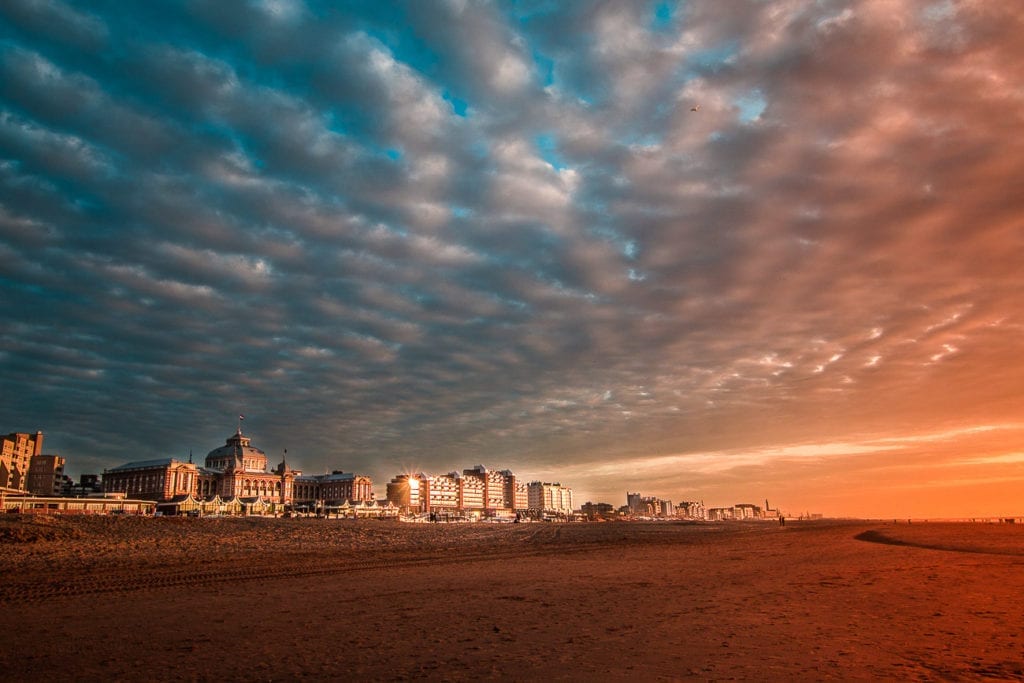 Which one of the "6 free things to do in Scheveningen" is your favourite? Share with us in the comments!