Excited for October? – the Halloween parties, the promise of comfort food and hot pumpkin spiced drinks – but short on cash? Here are 5 FREE things you can do this coming month in the Netherlands. 
#1 Join in the festivities at Leidens Ontzet
When: October 2 – 3
Where: Leiden
During this festival, the streets of Leiden are full of merry Leideners – eating (the Dutch delights Hutspot and Hollandse Nieuwe Haring), drinking copious amounts of alcohol and celebrating this day of relief as they have been doing each year since 1886.
The public holiday dates back to October 3, 1574, during the 'Eighty Years' War' between the Spanish and the Dutch, when the Spaniards ceased their attack on the city. It's a HUGE deal in Leiden: kids get the day off school and city services are closed.
Across the two days, Leiden will be full of markets, parades and funfairs, culminating in an awesome firework show.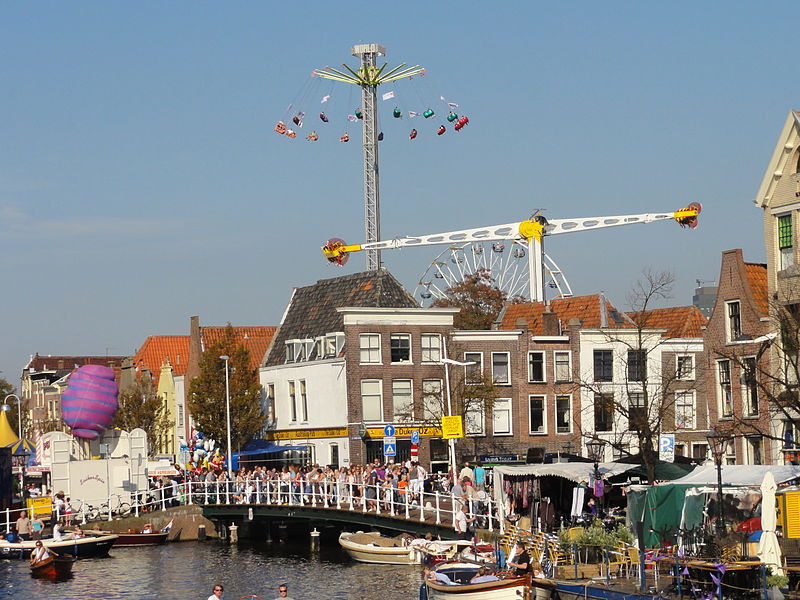 #2 Latin Jazz at the Prael Houthavens: Pancho's Orchestra
When: October 6
Where: De Prael Houthavens Brewery, Nieuwe Hemweg 2, 1013 BG Amsterdam
If you're after some smooth Latin jazz in Amsterdam, but don't have enough to dish out cash for a paid event, then go watch Pancho's Orchestra perform. They're a 16 member band that are great at getting you to swing your hips to some Cuban claves, salsa and South American music!
#3 Diwali in the Netherlands
When: October 12
Where: Stadsplein100, 1181 ZM Amstelveen
Pronounced as dee-va-lee, Diwali is the festival of lights that is celebrated every year in India. For all the Indian expats reading along, you will be familiar with this one. For everyone else, it's one of the biggest and most important Hindu festivals in all parts of India. Go to Amstelveen to know more about Indian customs and traditions, enjoy dancing to Bollywood music, and treat your tastebuds with delicious food!
#4 Visit the world's biggest club festival: Amsterdam Dance Event
When: October 16 – 20
Where: Do you really need to ask?
If you can't afford the night-time festival events at ADE this year, why not simply experience the hype of the city?
By day, the electronic dance festival is mostly free. There are a bunch of in-store DJ showcases and music-related films, talks, exhibitions taking place in venues across Amsterdam. Check out their full program on their website!
#5 Biergarten Tilburg Herfstfestival 2019
When: October 4 – 5
Where: Spoorzone, Tilburg
Autumn is the season for all the beer connoisseurs to enjoy their burgandy beers! That is exactly what this event promises. The entry is completely free and everyone can drink what they want (as long as they are of legal age, of course). They will have three differently themed spaces – Buck Garden, Brew Factory, and Autumn Garden. Each of them have their own thing happening, so go check out their Facebook event for all the information you need to have a beer-tastic festival!
Special mention: Crossing Borders Festival
When: October 29 – November 3
Where: Various locations in The Hague
We don't know how to tell you this, but this particularly amazing, exciting, and international music and literature festival is not for free. We thought we'll tell you anyway because we're sure you'd want to go!
It is happening for the 27th time this year, so you know it's a successful festival. Big international music talent and icons like Mumford & Sons and Lou Reed have made an appearance in the past and this year, they have many other exciting stuff coming up. If you want to know more about the Crossing Borders Festival in the Hague, we have everything covered for you!
And there you have it: 5 glorious free events in the Netherlands to scribble into the calendar this October. It's gonna be a fun one!
Feature Image: Brett Sayles/Pexels