Visiting Leiden? Wonderful idea! Is your bank account eating away at your overdraft?
No problemo, we've got you covered with 7 of the best free things to do on your trip to Leiden City.
Free things to do in Leiden: visit De Burcht
The first unmissable free attraction is De Burcht, the public park with the circular fort. A shell keep back in the day, the De Burcht is now a romantic patriotic symbol of Leiden.
It's basically a miniature castle right in the heart of the city, with a panoramic view from the top. To get the most out of this experience, climb up at sunrise or sunset.
Free things to do in Leiden: go on a poetic scavenger hunt
From poetry decorating the facades of townhouses to giant scientific formulas marking the walls — Leiden is full of street art to discover entirely for free.
The city is overflowing with poetry written in different languages, inspired by a single wall poem in 1992. If you're feeling wild, you could try finding as many as possible, though it should be mentioned that there are over 120 wall poems in total.
There's even a cute and funky website featuring tailored routes walking you past the wall poetry, and also offering translations where necessary. You can choose different themes too! If you have an emotional affinity toward the natural world, for instance, they'll give you a digital map featuring 10 wall poems on nature. Pretty handy, eh?
Free things to do in Leiden: parks, parks, parks
Leiden offers several beautiful parks, but the two you should definitely check out are Het Plantsoen and Van der Werfpark.
Take a picnic blanket to Het Plantsoen and relax by the waterfront. If you have some cash to spare, drop by your favourite supermarket and get some snacks to enjoy. The park is designed according to English gardening practices — so you might wanna bring some tea, darling!
For all those history nerds amongst you, Van der Werfpark is built on the site of a gunpowder explosion in 1807. This was called the 'Great Ruin' but is now where the statue of Van der Werff stands proudly on his pedestal.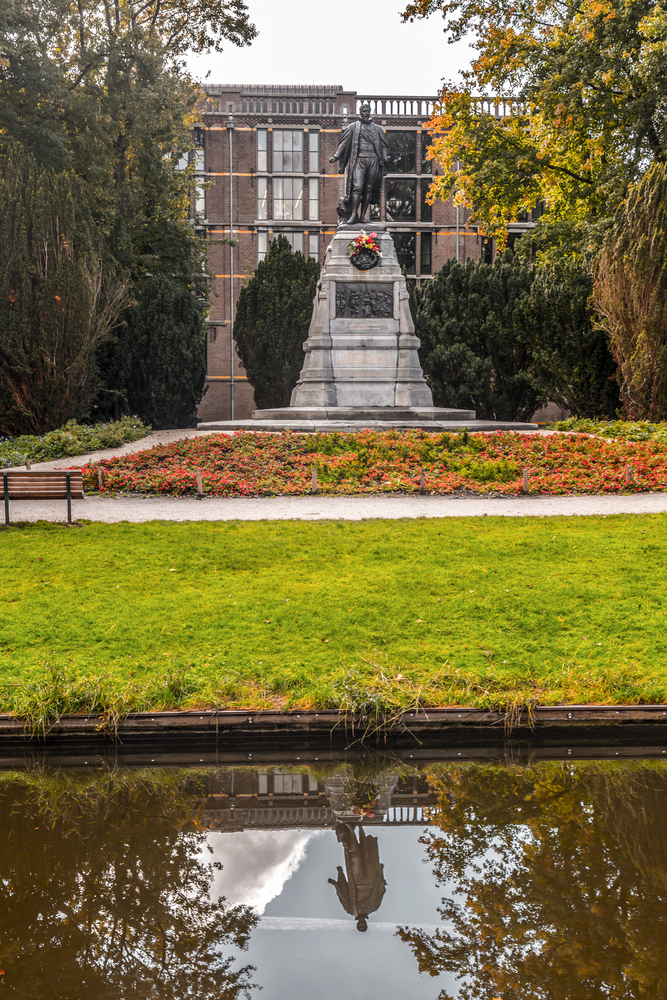 Free things to do in Leiden: climb the De Put windmill
De Put windmill has been destroyed twice, but it is such a lovely historical landmark that they keep rebuilding it! The view, framed by a small circular window, is well worth the climb.
Plus, its neighbouring bridge leads to Rembrandtplaats on the opposite side, and the mill and the bridge together make for a charming Dutch scene.
Another charming detail: you can buy different kinds of flours at the windmill. From wholewheat to spelt or bread flour, De Put sells it all.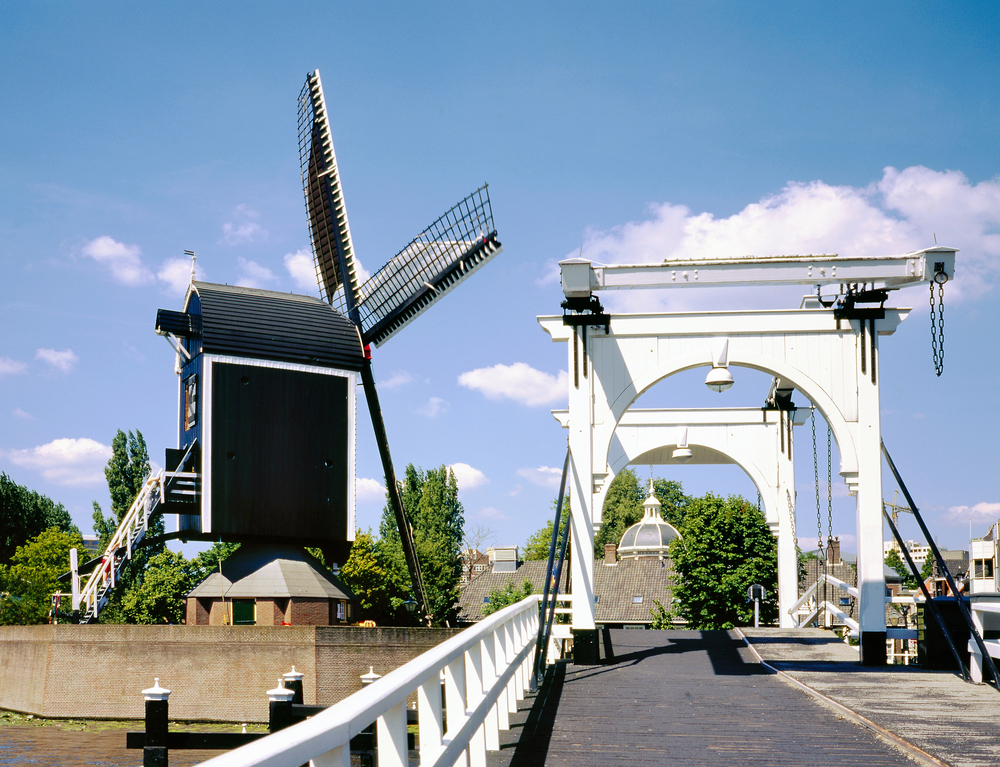 Free things to do in Leiden: explore the courtyards
Looking for a tranquil place for a time-out? Stroll around some of Leiden's 35 courtyards (hofjes). Every single courtyard has its own story to tell and some even date as far back as the 13th century.
Regardless, all courtyards are extremely well-maintained and are hidden right in the city centre. In such an urban landscape built above the water, you wouldn't imagine all those secret gardens lie between the buildings.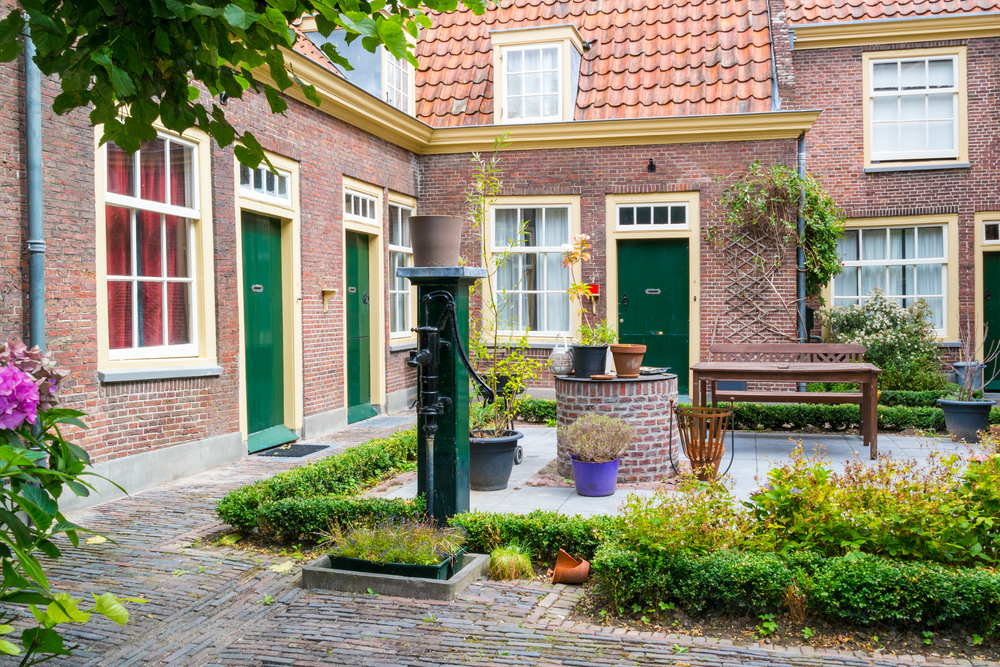 Free things to do in Leiden: attend an event at Vrijplaats
Vrijplaats is a cultural centre run by volunteers that hosts a range of live music events and DJ nights. Whether you're a punk, disco, sci-trance or folk fan, there is something for everyone. Organisations use this space for parties, theatre performances, film screenings and debates.
They also have the wonderful Weggeefwinkel, a give-away shop where customers can find crockery, clothing, toys, books and electrical appliances that need a new home. This deservedly won the Marga Klompé prize in 1999 for 'the most social and peace-loving project'.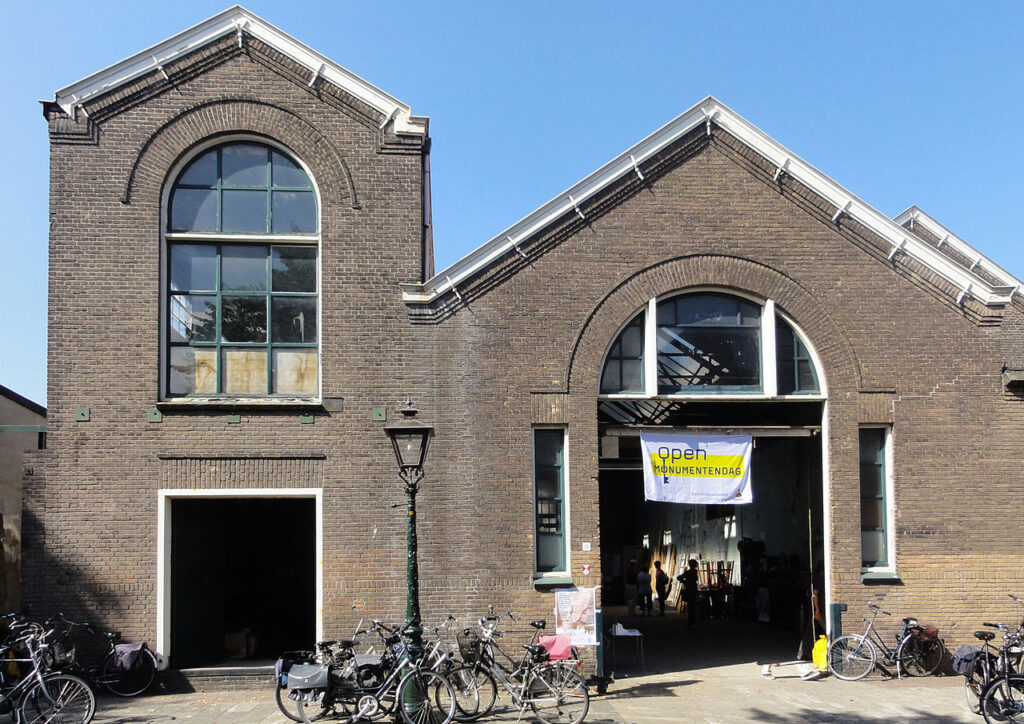 Free things to do in Leiden: experience the Saturday market
Leiden is usually a quaint and quiet place, but if you like a little bustle why not check out the Saturday market? Try some free samples of (delicious) cheese, olives and dips.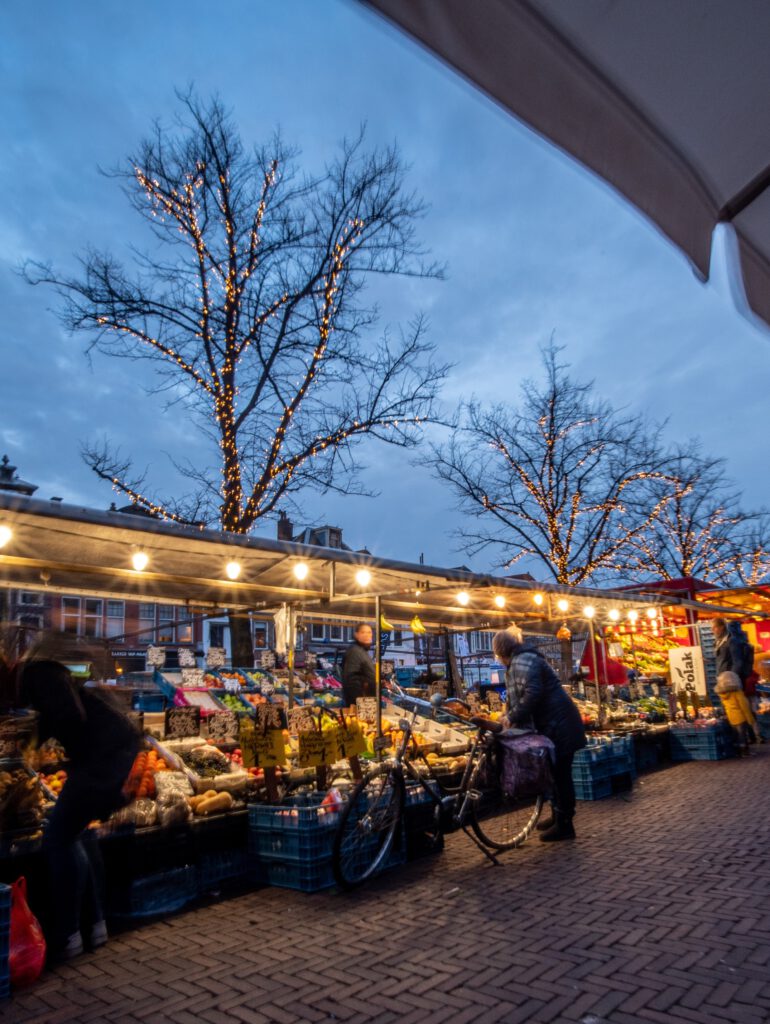 Did we miss one of your favourite things to do in Leiden for free? Tell us in the comments!
Editor's Note: This article was originally published in October 2018, and was fully updated in May 2022 for your reading pleasure.