Earlier this year we posted about a brand new Thalys service going straight to Disneyland from Amsterdam and Rotterdam. Well, we were invited to join them on their first direct train. Squealing like little children, we put our Micky Mouse ears on and boarded the first direct train from the Netherlands to Disneyland. Spoiler: It was the best thing ever.
…Yes, yes it is.
Head straight to Disneyland in 3.5 hours
This brand new service by Thalys is open to the public now and this was no April fools. From now on you travel directly from Amsterdam (3 hours 38 mins), Rotterdam (2 hours 55 minutes), Antwerp (2 hours 20 mins) and Brussels (1 hour 31 mins) to Marne-la-Vallée – the home of Disneyland! This fast service means, in theory, you can head to straight to Disneyland in the morning, enjoy a day of fun and then head straight back in the evening. For some it would be the perfect day, for others just too damn short, decide for yourself.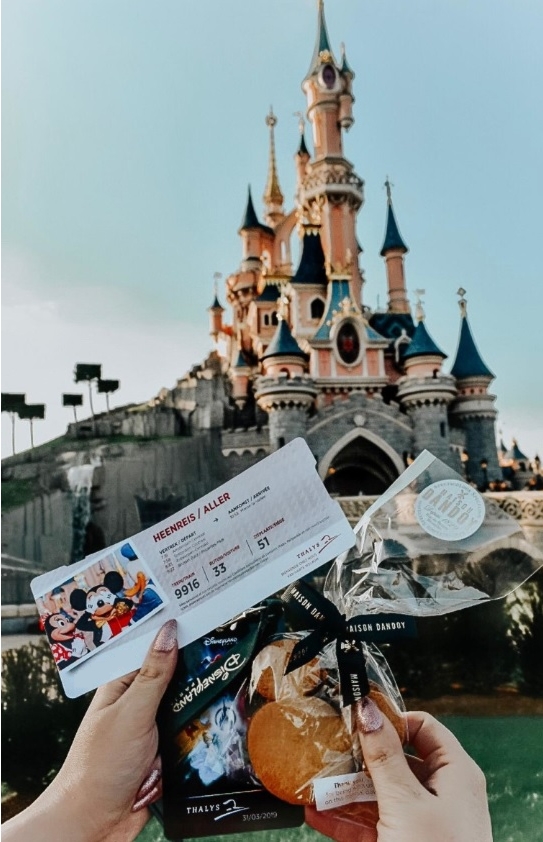 Disneyland on your doorstep
As the train leaves from the two largest cities in the Netherlands, it's easy to catch it. If you're living in either other of these cities, then it's even better! Reaching Paris in only a few hours is impressive and it's really not a long journey, so it makes it even more accessible. Once you reach Marne-la-Vallée train station, you step out and the gates are literally right in front of you (only around a 2-minute walk). So it's literally effortless to get to.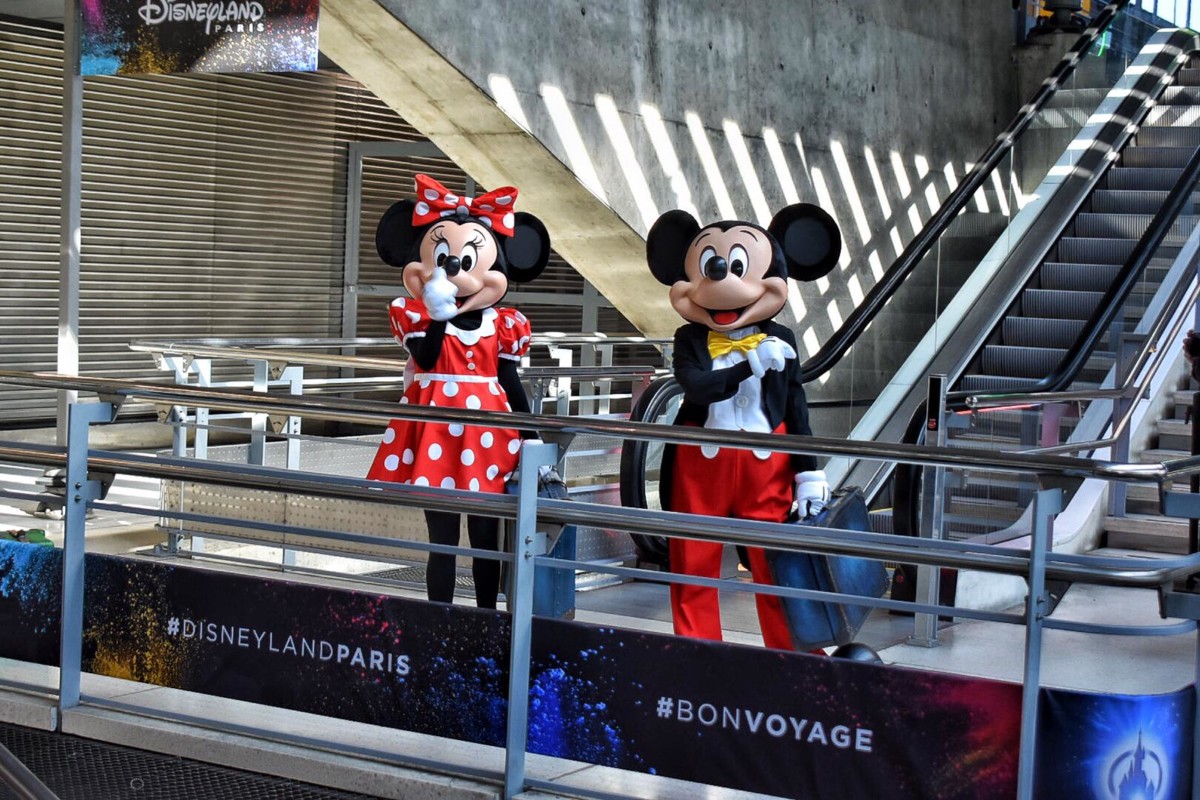 Why fly when catching the train is better?
Back in the day if you wanted a trip to Disney, you either had to brave the 6+ hour drive (12 if you're nuts and went for the day), catch a slow train and have to change or catch a flight and then take a shuttle. And like we said, this new service means that you are only a few hours away from the magic from door to door (and no need to kill time at the airport).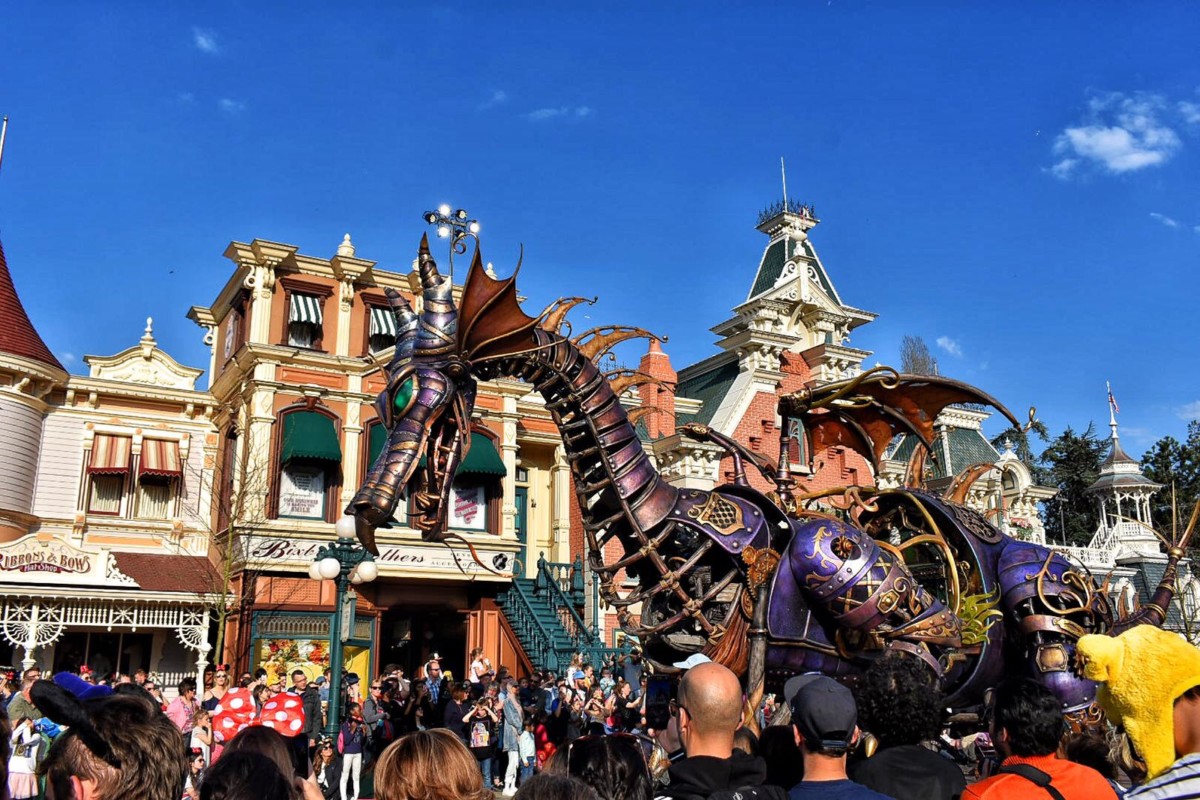 What's more, Thalys trains are renowned for being one of the best. If you've been on one before, you'll get what we mean. They are extremely spacious, you can move your chair backwards and forwards at the press of the button and the headrest is basically one big giant pillow. We ended up sleeping the whole way  – so it definitely passes the comfort test. I can see what you're thinking, oh, but that's going to be too expensive, but it's actually do-able. Standard tickets are starting from €35 for adults and €15 for the under 12s, so it's well within the Disney budget, leaving more money for all your Disney shopping.
…like those all-important Mickey Mouse ears. 😉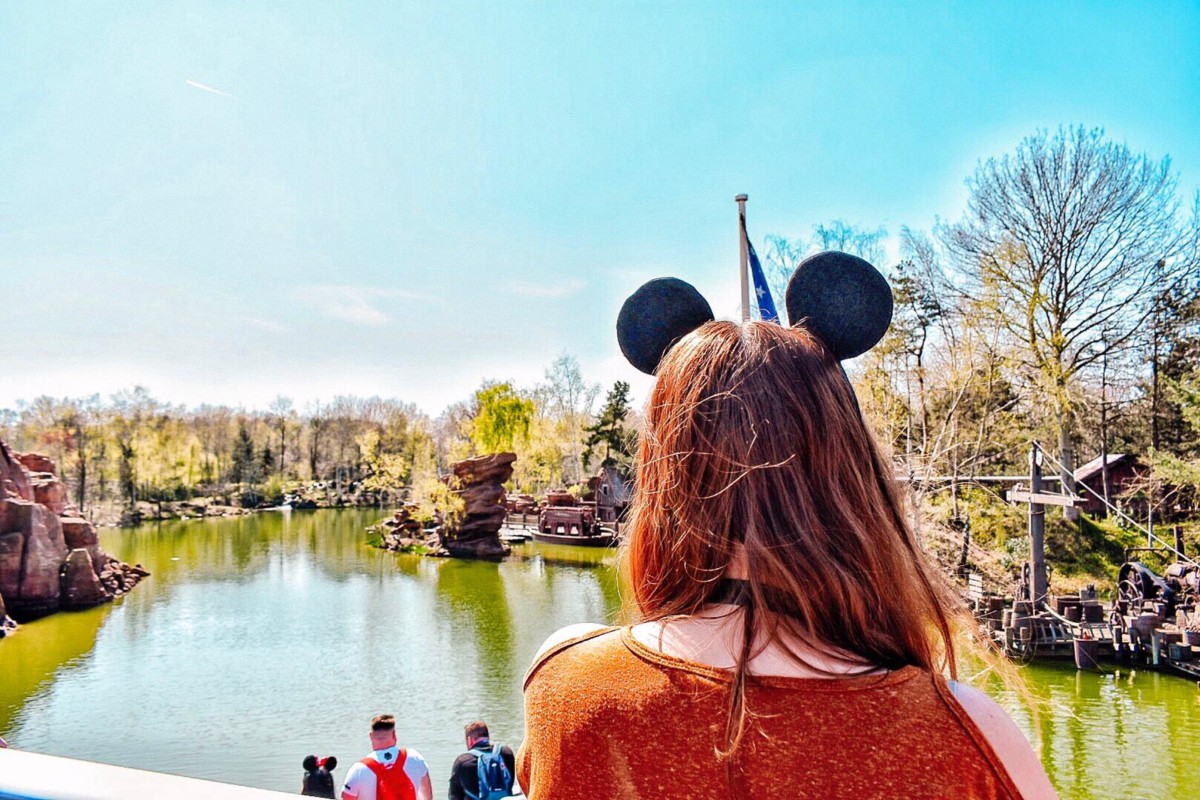 Want to go to Disney for the day? That's now possible
This Thalys service will be running 2 return train journeys per day, every day. We took the 07:58 from Rotterdam, which got us there just before 11 am and then we took the train leaving at around 8 pm. Admittedly, I thought a day wasn't enough because Disneyland gets super busy, so I spent the whole day stressed. To avoid this, you can stay at the Disney village and then return at lunchtime or another evening, so that could be another option (costly one though sometimes). Now there's no excuse when you or your friends/partner say that they don't have the time to go! (Okay, besides the money, and overdose of fun 😉 )
You can choose how you want to travel
Looking to impress your partner? Or just wanting to travel in luxury? Thalys offers a variety of different train tickets to fit your needs. You can choose between "Standard", "Comfort" and "Premium" – with all three having comfy seats, a place to charge your electronics and free WiFi. We got a chance to check out their 'Premium' seats, which included a delicious meal on the outgoing and return journey. This is really handy if you're taking a morning or evening train. However, food can just be purchased on the train anyway, so this may be a better option for you to do it this way instead, as it's cheaper overall.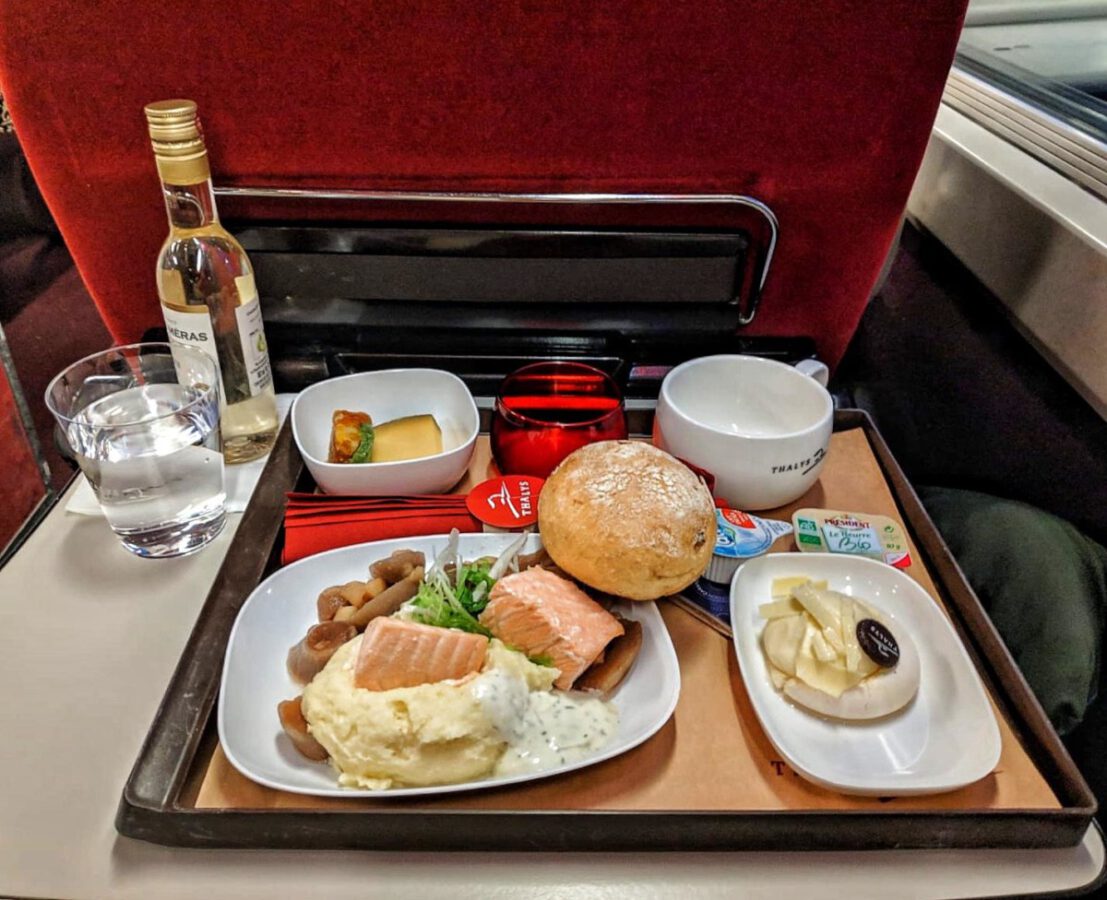 Overall, the whole thing was amazing! However, if you're talking small children then it's best not to take this journey in a day, as it's absolutely exhausting and you're rushing around forgetting that you're there to relax and enjoy yourselves. And that was just how we felt as fully-grown adults! Oh, and it's no secret that Disney isn't cheap, but it sure is worth it.
To buy a ticket, just go to the regular Thalys site and type Disney for your destination and it will come up!
Will you be taking the new Thalys train to Disneyland Paris from the Netherlands? Let us know in the comments!