Our weekend weather report is here and it's looking good everyone! If you're looking to gear up for the weekend, you can start right now. The sun was shining through our windows in many places in the Netherlands this morning, especially in the west, middle and south of the country. It was a little cloudy in other places, though.
According to Weeronline, as the day goes on, the sun will shine through is most places, where temperatures can go up to 14 degrees everywhere. Later in the night, it could be a cloudy one, where temperatures might drop to 4-7 degrees. The clouds will stick around for the weekend, but it will stay dry!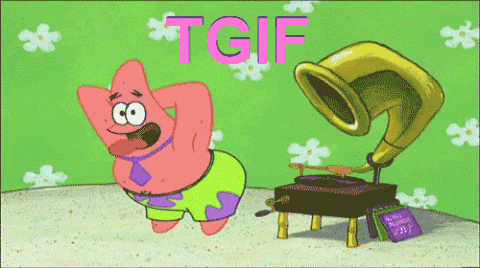 Tomorrow
The clouds are going to be making their rounds in the beginning but they will go away as the sun breaks through! The temperatures can go up to 17 degrees in most places, and the highest temperature will be 19 degrees in the east and northeast. So if you have some weekend shopping to do, or you want to check out those cherry blossoms or tulip fields, you should definitely do it!
Sunday
The great weather continues on Sunday, with very small chances of rain. Couldn't enjoy the great outdoors on Friday or Saturday? Don't worry, you have one more day before the dreaded work week starts again. The temperatures are going to be the warmest (up to 19 degrees!) on these days, so go enjoy a walk through the park with a smile on your face, because the sun will smile with you too!
Next week
The weather is still pretty great on Monday, with temperatures around 14-18 degrees, with a mix of sun and clouds. There might be some rain, but it should be dry in most places. The days will gradually get cooler as the week goes on, with a higher chance of rains. It's not going to be amazing weather, but it's much better than what we had in the winter.
What have you got planned this weekend? Let us know in the comments!
Feat image: Rudy and Peter Skitterians from Pixabay 
GIFs source: Giphy