You may be stuck at home during the coronavirus outbreak, but that doesn't mean you can't get your culture fix! Explore these seven museums and art galleries — while still helping to flatten the curve. 
Admiring and enjoying art can be a highly enjoyable activity during hard times. Thankfully, museums have been quick to (digitally) open up their doors to visitors, all for free!
So sit comfortably in your pyjamas, put some classical tunes in the background and indulge yourself with some tours of museums and art galleries around the Netherlands!
Van Gogh Museum, Amsterdam
Vincent Van Gogh's art is almost synonymous with the Netherlands, and many people flock to the Van Gogh Museum in Amsterdam each year.
Van Gogh Museum in Amsterdam 🌻 pic.twitter.com/WAvH46gzPB

— starlight ✨ (@celesstae) April 4, 2020
For better or worse, now you no longer need to queue up in long lines and raise your arms above crowds of people to take photographs of his works of art. The museum is offering virtual tours, so you can enjoy all that is has to offer from your own privacy.
You can also have your children join on the fun with colouring pages that can be printed or by going on an interactive adventure through the museum.
Check out the Van Gogh Museum here.
National Museum of Antiquities, Leiden
Passionate about our distant past and the many fascinating civilisations of the days bygone, with their rich cultural heritage and antiquities?
So this is my museum @RM_Oudheden (National Museum of Antiquities), Leiden/Netherlands. Founded in 1818 we are 200 yrs old! Collections on Egypt, the Near East, the Classical world and the archaeology of the Netherlands. A very cool place to work and we have a temple! #Museum30 pic.twitter.com/wiisePvfrf

— Amkreutz@RMO (@prehistoryRMO) November 1, 2018
Then the National Museum of Antiquities is just for you. Like the rest of the museums on this list, you can now have a digital view using StreetView around the place.
The centrepiece of the museum is its permanent Egyptian exhibition, which even includes a full 2000-year-old Egyptian temple. There are also exhibits on the classical world, archaeology in the Netherlands, the Dutch and the ancient far east and more.
Virtually tour the National Museum of Antiquities here.
Mauritshuis, The Hague
The Mauritshuis is probably one of the most famous museums in the Netherlands. Located in a beautiful Dutch Golden Age mansion in The Hague, close to the country's picturesque Binnenhof, the Mauritshuis has a great collection of paintings.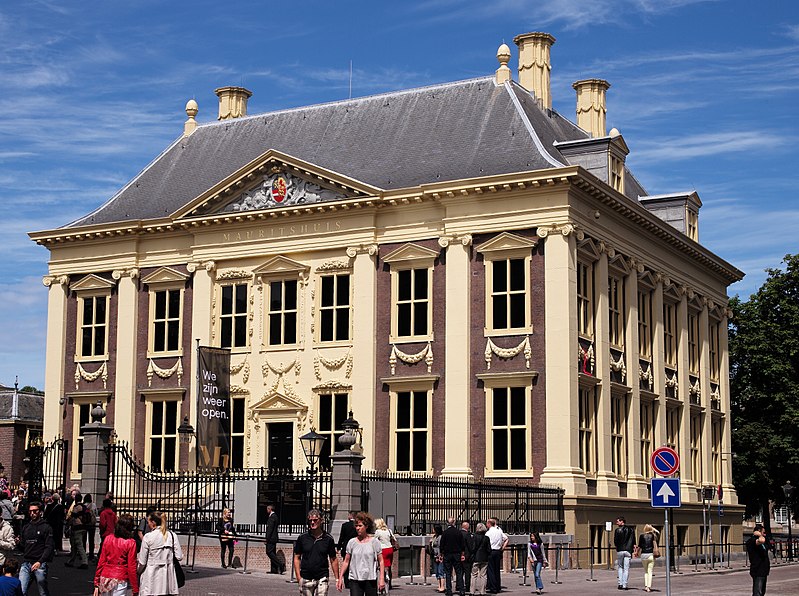 Among the most famous paintings exhibited at the museum is "Girl with a Pearl Earring" by Johannes Vermeer, whose captivating gaze is akin to a Dutch Mona Lisa. You can also find many other celebrated Dutch painters like Rembrandt and Steen.
Take a digital stroll through Mauritshuis here.
Anne Frank House, Amsterdam
History is often difficult, but it is also an opportunity for learning and for reflection. All crisis situations are also a moment of proving human resilience and Anne Frank's story and house is an example of survival and creativity during hard times.
While she lived in a very different and inarguably more difficult context than what we are going through today, the Anne Frank Museum is certainly a sight to see and can provide useful insights.
You can take a stroll through her house from the comfort of your home and you can even go exploring using a VR headset if you have one laying around. You can go through her hiding spot in the attic where she wrote her famous diary and you can also visit the house where she lived in before the war, with her family.
Walk in Anne Frank's footsteps here.
Rijksmuseum, Amsterdam
The Rijksmuseum is the quintessential museum to visit if you take a trip to the Netherlands.
Rijksmuseum building, Amsterdam, Holland by http://t.co/oKdMz2f5Dd.http://t.co/DgQD5mQVhs pic.twitter.com/Zn4CxtLS5U

— yournameonstones (@ciaobucarest) December 2, 2014
Exhibiting artwork from the Dutch Golden Age, with masterpieces such as the "The Night Watch" by Rembrandt, a digital tour through the museum is sure to satisfy your cravings for paintings.
Besides the digital tour you can take, the website of the museum offers a lot of educational tools if you wish to learn more about the works of art. So get out there (from home) and explore!
Take a digital tour at the Rijksmuseum here.
Nemo Science Museum, Amsterdam
Perhaps arts are not your thing, and you are more of a science fan. Then, this one is for you! The Nemo Science Museum has something for all types of lovers of science, from the human body, physics and gravity, space and much more.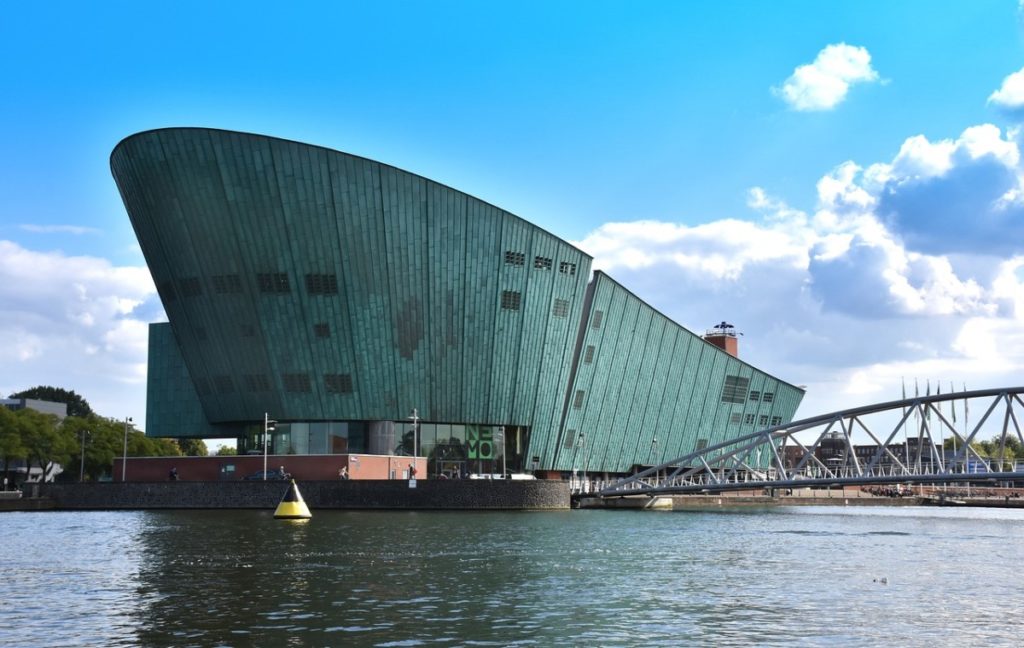 While unfortunately, you cannot go on a digital tour of the museum building, you have another fun activity you can participate in through their website. You can do home experiments, learn new scientific knowledge and test yourself on what you know.
Explore the world of science here.
Teylers Museum, Haarlem
Finally, another (digital) must-see is the Teylers Museum in Haarlem. Displaying a wide range of artefacts, ranging from paintings, books, coins, medals, fossils and minerals, the museum has a bit of everything for everyone. It comes as no surprise that it's called the Museum of Wonder.
Check out this magnificent museum here.
There you have it! Seven Dutch museums that you can still check out from the comfort of your own home, a good way to pass time that must be spent indoors.
What are your favourite museums to digitally explore? Let us know in the comments below!
Feature Image: Polina Zimmermanm/Pexels.
Editor's Note: This article was originally published in April 2020, and was fully updated in February 2021 for your reading pleasure.