How Dutch Pancakes are conquering the world (and warm hearts)
Ever wondered how to conquer the world? Well, a good way is starting from people's hearts. As William Arthur Ward used to say, "A warm smile is the universal language of kindness". When you stay in good company and eat tasty food, a smile will come up on your face for sure. This is the secret recipe of the "Dutch Pancake Nights" organised by Robin Vogelaar.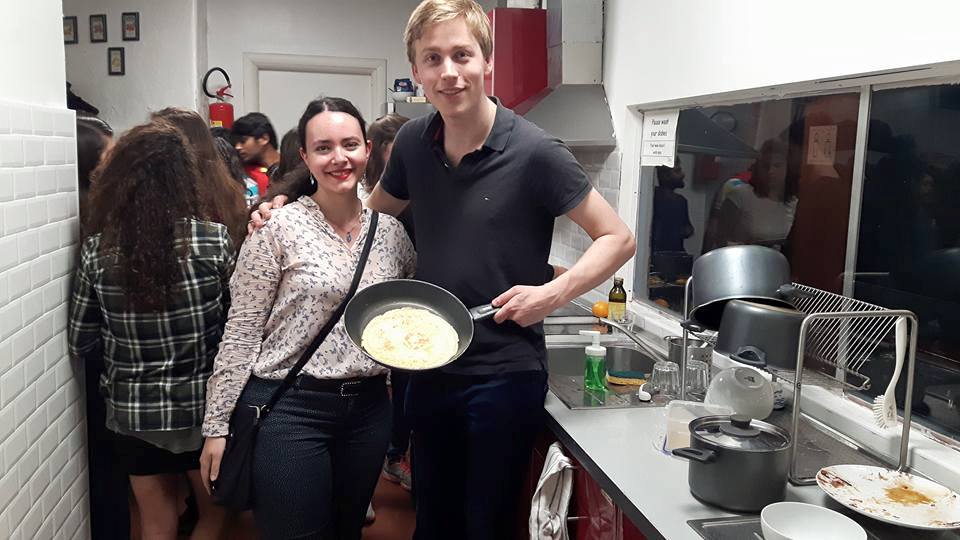 What's a pannenkoek?
Let's take a step back. What are Dutch pancakes, also known as pannenkoek? Well, it is a sort of crêpe made of flour, eggs, and milk which can be salty or sweet according to the toppings you choose to put on. It is usually eaten by Dutch families on Sundays and is often topped with icing sugar and syrup. In fact, Robin was taught how to prepare pannenkoeken by his grandmother when he was a child.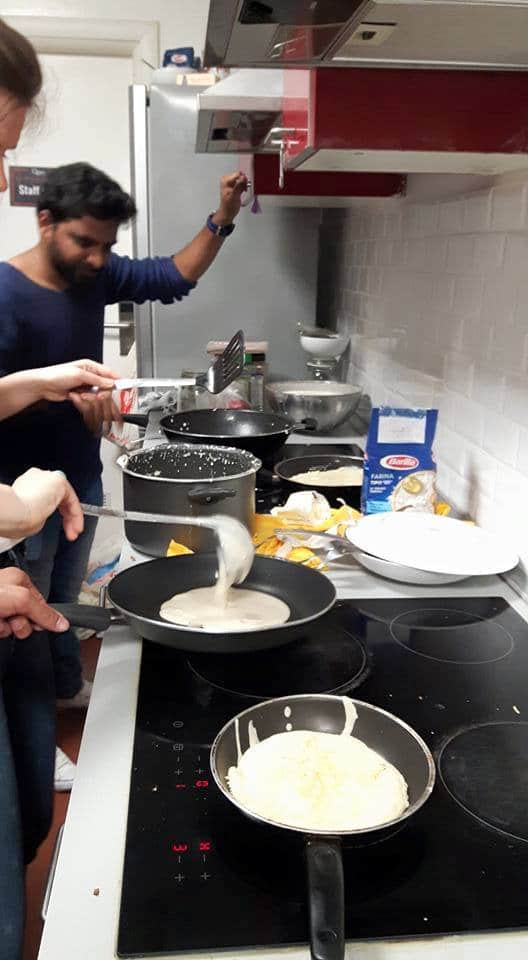 Robin Vogelaar, The Pancake Hero
But who is Robin Vogelaar? Well, Robin, like his superhero namesake from the DC universe, has a double life. During the week he has a normal job in finance at an ING Bank in Amsterdam, but during the weekend he travels around the world and organises Dutch pancake parties! Everything started a few years ago in Hong Kong where someone offered to cook Chinese food for him. He offered to prepare pannenkoeken in return. This was a big success and people really liked the pancakes and the pleasant atmosphere.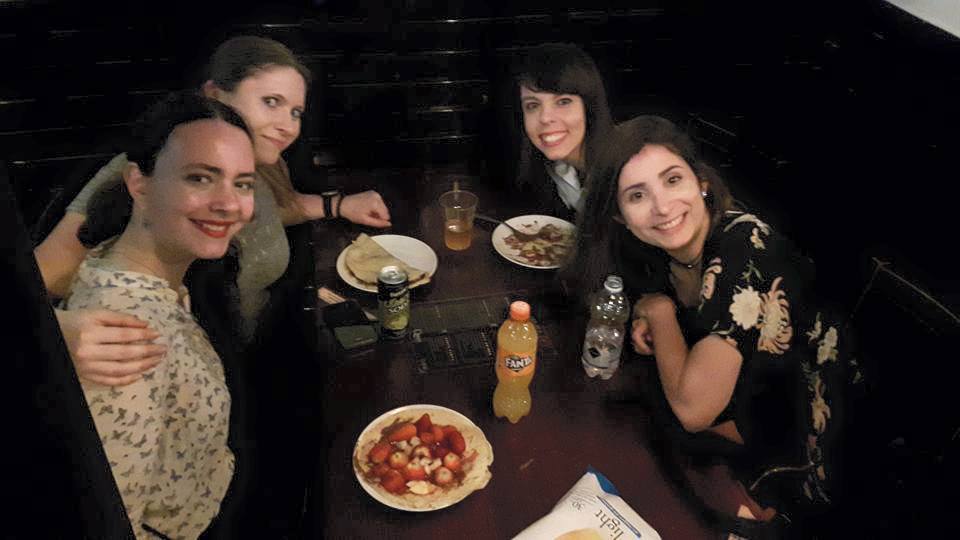 Since then he hasn't stopped cooking pancakes for friends and strangers. He has been to India, USA, Japan, China, Vietnam, Indonesia, Turkey, Romania, Poland, Hungary, Morocco, Sweden, Spain, Italy, France, Luxembourg, Brazil, Switzerland, Austria, UK, Belgium, and many more countries! He's a real world citizen. The formula is always the same: he chooses a city in a specific country, he selects a hostel where he can host 100+ people, he creates a Facebook event to invite people to his special party and then word-of-mouth does the rest!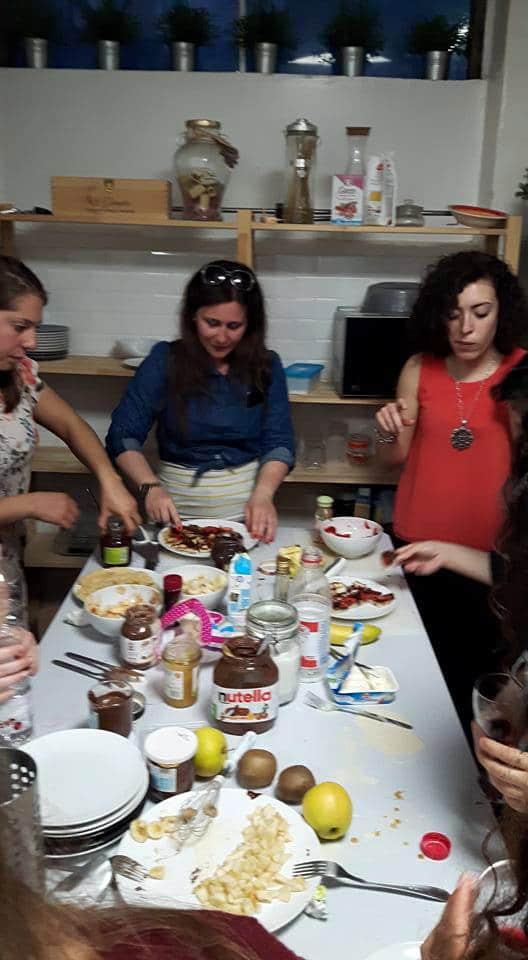 Dutch Pancakes Party in Milan
I attended the Dutch Pancake Night organised in Milan in April and it was a really enjoyable party. More than 50 people joined the event and each of them brought the toppings to prepare their own pannenkoeken. I ate a sweet pancake with Nutella and strawberries, and a second one with ham and cheese. Lekker! It was also a great opportunity to meet people from all over the world. It was really a gezellig evening spent eating Dutch pancakes, chatting and getting to know very interesting people!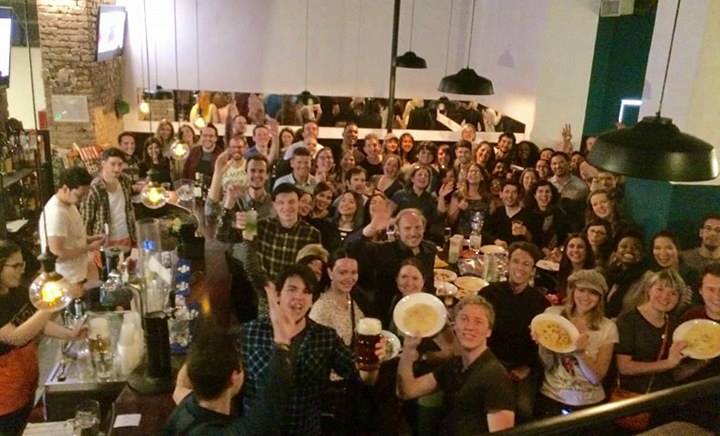 Want to attend one of these Dutch Pancake Nights? Check Robin's Facebook page "Dutch Pancake Events" to see if he is organising a pannenkoeken party in your country! If you live in the Netherlands you can also attend one of the montly Dutch Pancake Nights in Amsterdam. Don't forget to check his inspiring TEDx talk here.
Eet smakelijk!