There's a little something for (almost) everyone in Maastricht when it comes to food options, from meals on a budget to fine dining. As a small Dutch city with Belgian, French and German influence that originate from its varied history, Maastricht has evolved an interesting blend of flavors and styles, as well as preserved some of its own.
Here are a few of my favorites limited to the city center of Maastricht, categorized roughly in order of budget. And hopefully along the way, I don't get in trouble for some sort of ridiculous copyright on using a currency symbol as a manner of rating. Disclaimer: I receive no kickbacks for naming names (unfortunately). 
Reitz (Friture) €
For €3.25 at Reitz, you can get a small cone of frites (more than enough for one serving!) with mayo. But why go mayo when there are SO many other options? You can pick goulash, zuurvlees (more on this below), or others, and mix and match as you see fit for your taste, with added costs of course. Order a large cone, and you can probably share it with 1-2 more people. Whether fries are a meal or not, that's a personal preference, so I leave that up to you to decide when you get there! Beware of long lines, especially during peak times on weekends and days with special events, if it's even open on those dates. Service is typically fast, but waiting in line when you're hungry — or worse, hangry — is never a fun time!
Walter Sevens – Kipspecialiteiten (Rotisserie Chicken Food Truck) €
I can only call this place what it is at its simplest: "the kip truck." As the only truck of theirs located in The Netherlands (the others are in Belgium), this food truck serves the most affordable and satisfying, freshly-made, finger-licking-good rotisserie chicken! At only €6.80 per whole chicken, you really cannot err with this as a quick take-home meal. Or, if you want to eat it on the spot, you can also buy individual pieces (e.g. wings, drumsticks, etc) for super cheap and stand up and eat right there in front of the truck. They also offer cooked ribs and side dishes. The only drawback is they aren't open on Sundays, sadly, and because they close at 18:00 the other days, making it there at the end of a workday sometimes requires a bit of frantic bicycling. But it's worth the sweat!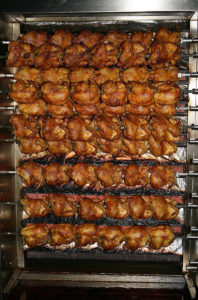 Grote Markt (Mestreechse) € or €€
Every Friday in the morning to early afternoon is Maastricht's Grote Markt, where the usual markt types of foods can be found: fresh baked goods (including personal-sized Limburg vlaai of various varieties), the usual meats and cheeses, the famous drop (one stall has at least 50 different varieties!), plus there are a handful of food trucks serving Indonesian-style satay, crepes, Filipino loempia or Vietnamese spring rolls, and more. Depending on the season, there might also be herring (of course!). If you're only visiting, then buying other things like the fresh fish are not all that appealing; if you're wanting to take some home though, I highly recommend it! I once side-by-side tested salmon freshly bought from the Markt and from Albert Heijn, and the Markt fish came out very slightly on top in both taste and cheaper price!
Bisschopsmolen (Limburgse Vlaai) €
One word: super lekker!! Maybe that's two, but definitely this is THE place to go to have freshly-baked famous Limburg vlaai — made with fillings of apricots, cherries, rice, or even prunes. As a watermill built in the 7th century, this place is a bakery, café, and historical monument all at once, and has the status of being the oldest spelt bakery in The Netherlands. It's a great place to pick up freshly baked bread and other goods in additional to vlaai, stop in for a light lunch with a sandwich or salad (accompanied by their spelt bread, of course!), or, with some planning, attend a vlaai workshop! In the basic vlaai workshop, one of their bakers runs the show, providing you all the ready-made ingredients for assembly and baking, narrating the known history of the mill, and describing the origins and love of all of their locally-sourced ingredients. Lunch requires no reservations usually, but workshops require planning with a group of a minimum party of 6. There are also other types of workshops as well, although I still have yet to try them. Want to try to bake on your own? Bisschopsmolen provides their recipes online for free! Alternatively, to broaden your vlaai horizons, follow de vlaairoute in Maastricht to try vlaai from a variety of vlaai bakers!
Café Sjiek and Eetcafé Céramique (Mestreechse) €€
These are pretty much the only two places I go for traditional zuurvlees, translated literally as acidic meat, which is actually a lot tastier than the name suggests! In fact, Café Sjiek is the only restaurant in the city (that I know of, so far) that offers zuurvlees with traditional horse meat and even the recipe for free online (in Dutch)! That said, they both offer other delicious shareables and meals, well-made standards like pastas, plus other regionally-based dishes, especially when white asparagus season rolls around! (They are far from the only restaurants that will have white asparagus-themed dishes during the season though!) Both restaurants have outdoor seating, although Café Sjiek has a nice open space outdoors in a not-so-car/scooter-trodden part of the city, which is also shaded by a large tree. You definitely need a reservation (or be prepared to wait) if it's a popular time for Café Sjiek, but Eetcafé Céramique offers a welcoming atmosphere where there's never a line or long wait.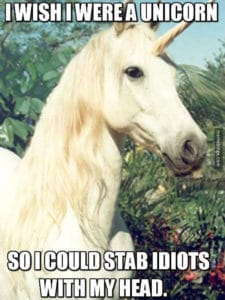 't Wycker Cabinet (Maastricht) €€
Stylish and contemporary feeling, this place feels cozy, hip and popular with locals in a pleasant ambience day or night. Daily specials, written on chalkboards that the servers can bring to your table, are always delightful, with the small exception that I probably would not choose a meal-sized salad from there again (not quite the value for that I had wanted). They have fantastic drink options from wines to gin and tonics to "nohitos" (the non-alcohol mixed drinks that make people like me feel like I'm still being trendy and cool, despite my physiological impairment when it comes to metabolizing alcohols). Sitting outdoors, especially in the daytime, is always a prime choice, or also a next best option, indoors when the massive patio doors are opened. Romance is definitely an option here in the evenings, but this place can easily be family-friendly or collegial as you see fit any time of the day. Reservations usually not necessary.
Toscanella Apuana (Italian) €€
A family-run spot only a few years old, this place has rapidly become one of the most popular Italian restaurant in the city! I have no objective ratings to offer to support that, but anyone I've talked to about having Italian food or pizza has always named this place first. Interestingly, it's always called "that Italian place on Rechtstraat," rather than called by its name. It's virtually impossible to go wrong with any selection from the menu, so pick what Italian food your belly desires! Tiramisu is also homemade, reminiscent of the lovely creamy flavors and texture of this classic Italian dessert, which make me feel like I was actually there in Italy again. Always make a reservation! Or, order something from the menu without seating and take that Italian goodness home with you as an alternative.
Witloof (Belgian) €€ or €€€ 
Tucked away on a side street off of Onze Lieve Vrouweplein, Witloof's specialty is definitely its beer! There are literally nearly 400 beer options to select from, covering the front and back of a large board that you're given along with the menus. I had mussels and beer, naturally, but there are plenty of other delicious offerings to select from. You can even order beer pairings with your meal if you order multiple courses or the 3-course prix fixe menu. Unfortunately for me, holding my own with beer is not my strong point, so I didn't get to taste too many beers. Nonetheless, this places offers a warm, welcoming and cozy atmosphere, plus that nostalgic homey feeling akin to eating a home-cooked meal, served on old-fashioned ceramic dishware, and a delicious beer (or a few, if you choose!) in your belly. Oh, and reservations are a must, as seating is limited! Online reservation is easy to do, but entirely in Dutch, and complete with the option to select to add on a special beer-based aperitif to your dinner experience.
Wen Chow and Yong Kee (Chinese Cantonese) €€€
I used to live in California, where there are huge swaths of Chinese and other Asian populations in the bay area, plus an affordable Chinatown in San Francisco and other restaurants all over the bay area and surrounding suburbs. I also know Chinatown in New York City from childhood. That said, I have some high expectations of Chinese food. Wen Chow does a pretty good job, as does Yong Kee, but both can be pretty pricey at over €20 for some of the classic fish or shrimp dishes I would have otherwise seen in America for half the cost (or in Hong Kong or the rest of China for one-quarter or one-third the cost). Fu-Wah has been recommended to me by a colleague, but I haven't made my way there yet. No reservations needed for any of these. Perhaps Chinese food just isn't that popular in Maastricht.
Restaurant O (Seafood) €€€
I've only been to this place one time, but was incredibly impressed with the selection and freshness of their seafood options. They offer a combination platter of seafoods as an appetizer (e.g. various breeds of oysters, snails, shrimp, etc), which in my opinion are super-delicious! I also enjoyed a whole grilled fish as a main course, which was minimally seasoned but so well-cooked that it was amazingly flavorful and gave me the added false reassurances that I was eating a healthy meal. Another table ordered the daily special (sold out by the time I ordered, sadly), which was fresh lobsters on the half-shell. Yum! No reservations are needed, unless you want to guarantee an outdoors seat. The menus are in Dutch, so be prepared. When I asked a server for a translation of slak on the menu, she said sea snakes, not snails!
Beluga Loves You (Fine Dining) €€€€
This is arguably the pinnacle of culinary adventurism in Maastricht, as Beluga (somehow I can't bring myself to call it by its full, rather cheesy-sounding name) is the only Michelin 2-star restaurant in Maastricht. There are two more restaurants, each Michelin 1-star restaurants, in town, which is amazing considering the small size of this city. Admittedly, the only time Beluga is even conceivable is super-special occasions when you want to impress someone! In my case, it was my in-laws on their first visit to Maastricht, so we had to take this place for a taste (and experience) test. With a set multi-course menu and multiple amuse-bouche, plus champagne and bites on intake and dessert and coffee/tea on outtake, the 6-hour event of the night was incredible! And probably will not happen again for a really long time. Despite its starry status, the price is actually super reasonable when compared to Michelin 2-star restaurants elsewhere in the world, which are easily double the price of Beluga's set menu. Its younger sister near Onze Lieve Vrouweplein, Nxt Door, also offers numerous tasty options a la carte at a far more affordable price. Reservations are, of course, a must!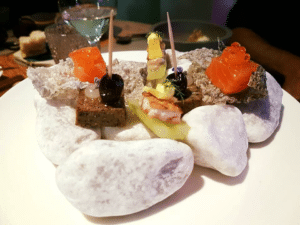 So what are you waiting for? Visit Maastricht and enjoy the culinary adventures, whatever your style and tastes may be — and be sure to share with us your favorites! Smakelijk!