On one of my first days in the Netherlands as a newly arrived international student, an Australian colleague insisted that I must try the fabled kapsalon, a staple of Dutch food. As such, it was in a small fast-food parlor in the central station of The Hague that I had the honor of experiencing the kapsalon.
At first glance, it is a deceptively simple dish. Take an aluminum tray, add fries, add meat, two slices of Gouda cheese, place in the oven, remove when cheese is melted, add garlic sauce and sambal, add salad, and voila, the kapsalon is ready to be served.
All the individual elements are, on their own, quite simple, yet through their layering they become a tasty, albeit a calorie-full dish. In those early days of walking around town, I noticed that there are quite some stores advertised as kapsalon, despite no kapsalons seemingly present inside.
It was only when someone pointed out to me that kapsalon translates as "hairdressing salon" that it became clear that the mystery of this dish has only just begun, and that I might also benefit from learning some basic Dutch.
Origins of the Kapsalon
So then, why is the kapsalon called the same as a hairdresser? What is the origin story of this traditional Dutch food? The birth of the kapsalon starts in 2003 in Rotterdam, first made by Nathaniël Gomes. Originally from Cape Verde, Mr. Gomes is, you guessed it, a hairdresser. On one fine day, forever to be remembered, Mr. Gomes went to his local shawarma store "El Aviva" and simply asked to have all of his favourite foods combined in one dish.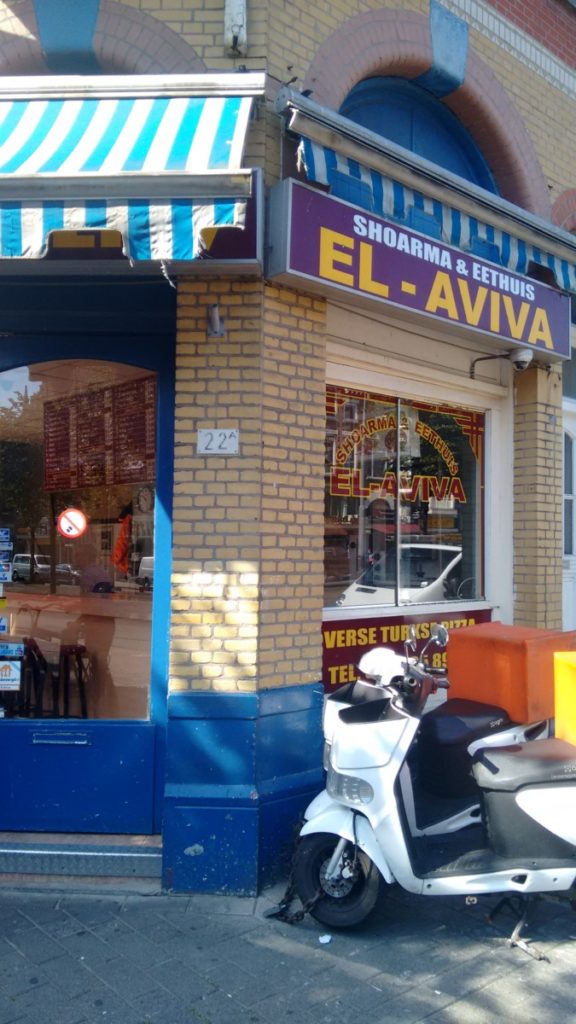 He soon started to form a habit of ordering this combination, and to make it easy for the people in the store, Mr. Gomes would refer to it as a kapsalon whenever he came by for an order. It did not take long for other customers to notice this calorie bomb, and the kapsalon soon spread to other snack bars in Rotterdam, followed by the whole of the Netherlands, and nowadays it can be found internationally, in some places as far away as Kathmandu, in Nepal.
The Kapsalon – A blend of cultures
There is something certainly endearing about the accidental, multicultural nature of the kapsalon, and it brings forth a conversation on how different cultures blend. After all, it is enough to look at the ingredients of the kapsalon in order to deduce that it can only come from a place that is a melting pot of different cultures, like Rotterdam is. The meat, usually doner or shawarma, has Middle-Eastern roots. Sambal, the hot sauce, found its way to the Netherlands from Indonesia. Gouda cheese is, well, from Gouda, the quintessential cheese marketplace of the Dutch.
A historian by the name of Paul Van de Laar, from Erasmus University, describes the kapsalon as a typical example of contemporary cultural heritage, given the extensive presence of the dish in snack bars and on the streets. The recipe is in any case still evolving, with some venues using chicken or beef instead of doner, and while I have not yet seen it, there certainly must be places that serve it in a vegetarian format with falafel, potatoes, or any other plant-based meat replacements.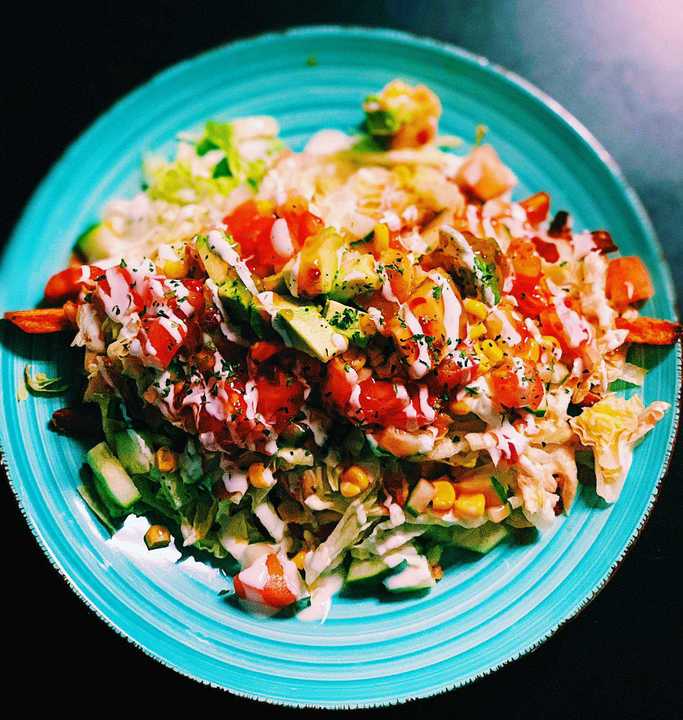 All in all, the kapsalon can be seen as an epitome of the transnational culture of the Netherlands. After all, it was designed by a Cape Verdian hairdresser, in a shawarma store in Rotterdam, and contains ingredients from at least three distinct cultures. The fact that it was introduced to me by an Australian is just further proof of the diverse nature of the society that produced such a recipe.
Anyways, enjoy this tasty food but with a level of restraint. A single serving of the classic variant with meat can have as many as 1,800 kilocalories, so be prepared to go out for a lengthy run afterwards to burn all those calories off.
What other dutch foods are your guilty pleasures? Let us know in the comments below. 
Feature Image: MartinD/ Wikimedia Commons/CC3.0