It's that time of the year again. Somehow autumn sneaked in, our summer holidays seem too far away to remember and our half decent tan is fading. With the prospect of grey skies, heavy rain and cold weather engulfing us in the coming months, we are in need of a little light at the end of our seasonal depression tunnel. One word: Oktoberfest.
Oktoberfest, since it's beginnings in 1810, is held annually in Munich, Germany from mid or late September to the first weekend in October. In the last couple of years this 16-day folk festival has attracted more than 6 million people annually. Locals call it simply Wiesn after the colloquial name of the fairgrounds Theresienwiese. Many cities across the world hold Oktoberfest celebrations, modeled after the original Munich event, but this one is the real deal. I know what you're thinking right now – how can I get the most out of my Oktoberfest experience in the Netherlands?
#1 Dress up in the traditional outfit
Dressing up is half of the fun, right? Everyone likes to dress up for parties and it's even better when the entire city of Munich is wearing the traditional outfit for this occasion. Said outfit consists of the typical leather pants, or Lederhosen for guys and a figure hugging dress, the Dirndl, for girls. Just have fun with it and go with the flow. A little dress code tip for the girls: The side on which the Dirndl apron is tied indicates the relationship status of the woman. Left means single, right means in a relationship/married and in the middle means virgin, pay attention boys…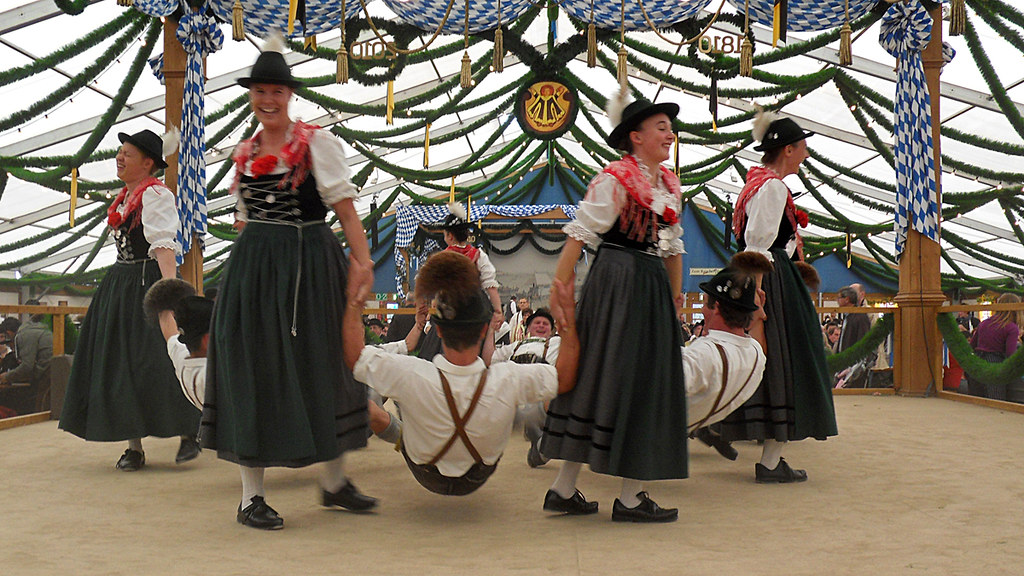 #2 Choose your toilet time wisely
Needless to say, during Oktoberfest large quantities of beer are consumed, with a staggering amount of approximately 7.7 million liters served in 2013. Lots of beer equals a full bladder, but we know you don't want to spend all your time on the toilet. Try to postpone breaking the seal as long as possible. When you feel like you're only minutes away from an explosion, jump up and swiftly make your way to the nearest toilet. We all know that from here onwards your toilet run frequency will only increase, but hey, look on the bright side, at least the facilities are clean, plus the organizers promote an efficient system in order to get you back to your beer as fast as possible.
#3 Resist the temptation…
…of going on amusement rides after many hours of chugging beer – your stomach will thank you later.
…of grabbing the waitress because your drunken self thinks that she is in love with you. A big NO-NO.
…of downing a beer in the music break within 3 minutes and risking being kicked out of the tent. These few minutes of fame are not worth it.
…of taking a nap in the grassy area behind the tents. This area is called Kotzwiese, the so-called puke lawns, and you DON'T want to end up there.
#4 Try the traditional food
Before ordering your first drink it's wise to indulge in a hearty traditional dish and you can choose from a wide variety like roast chicken (Hendl), roast pork (Schweinebraten), grilled fish on a stick (Steckerlfisch), various kinds of sausages (Würstl, Weisswurst), potato and bread dumplings (Knödel) or cheese noodles (Käsespätzle). The list goes on. A good meal is essential before your visit to Oktoberfest and will also be your best friend once you stumble out of the tent just before making your way back home. Prost!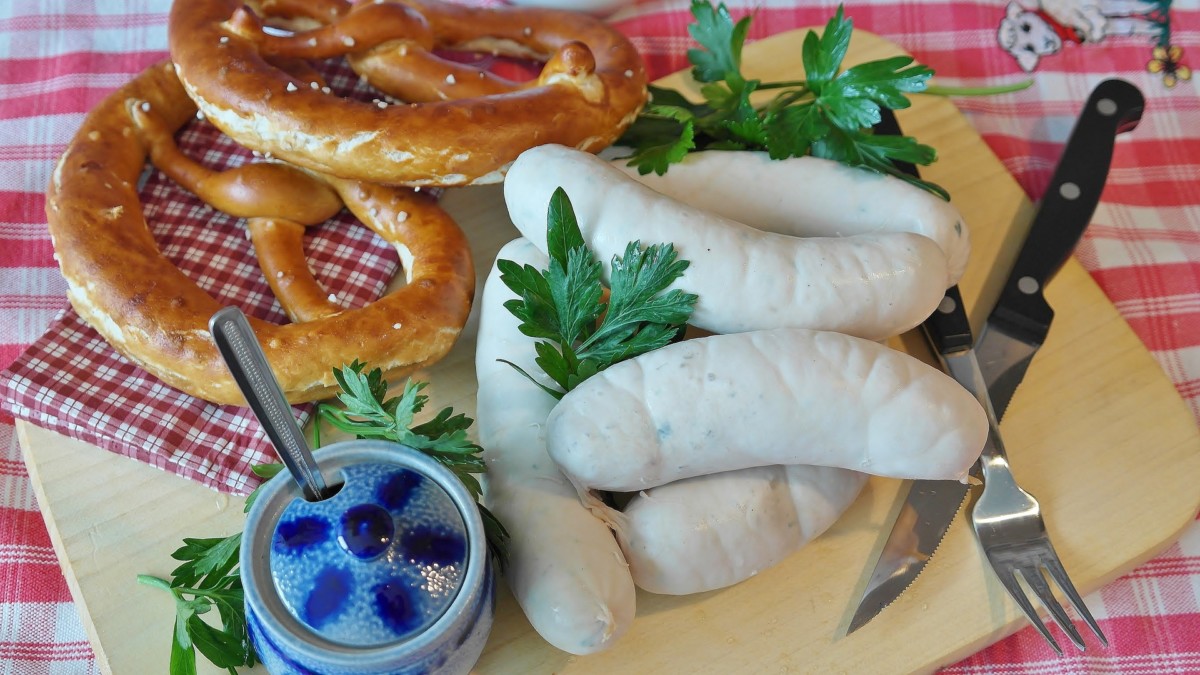 #5 Pick any of these events to celebrate Oktoberfest in the Netherlands
Okay, we're not going to lie to you: we couldn't find a lot happening in the Netherlands for Oktoberfest. But do you really think the Dutch would let an opportunity pass to get drunk? Definitely not! There are a few events happening around the country, with the biggest one being Dutch Oktoberfest in Rotterdam. You could also do a bicycle ride in Amsterdam or Eindhoven which finishes with a big Oktoberfest party.
Oktoberfest in Amsterdam:
Bonte Koe Oktoberfest: October 5 at Koemarkt, 1441 DB Purmerend
Oktoberfest Ride: October 19 at Borchland, Amsterdam
Oktoberfest in Tilburg:
Das Oktoberfest: October 4 – 5 at Koepelhal, NS Square, 5014 DA Tilburg
Oktoberfest in Rotterdam:
Dutch Oktoberfest: October 5 at Ahoy Rotterdam, Ahoyweg 10, 3084 BA Rotterdam
Oktoberfest in Eindhoven:
Oktoberfest Ride: October 12 at Cyklist, Eindhoven
Das Oktoberfest Metalfest: October 5 at Klokgebouw, Eindhoven
But we're pretty certain we missed out on some events. So what did we miss out on? Will you be celebrating Oktoberfest in the Netherlands or will you be making your way to Munich? Let us know in the comments below!