The Dutch are known for being tolerant and treating everyone equally (but not all the time). Sometimes, no one is spared. Not even this bird (pictured in the feature image and below) could escape from the efficient Dutch politie when he chose to shoplift along with his owner in Utrecht.
This criminal was caught by the Utrecht police and was taken into custody as he was on the shoplifter's shoulder.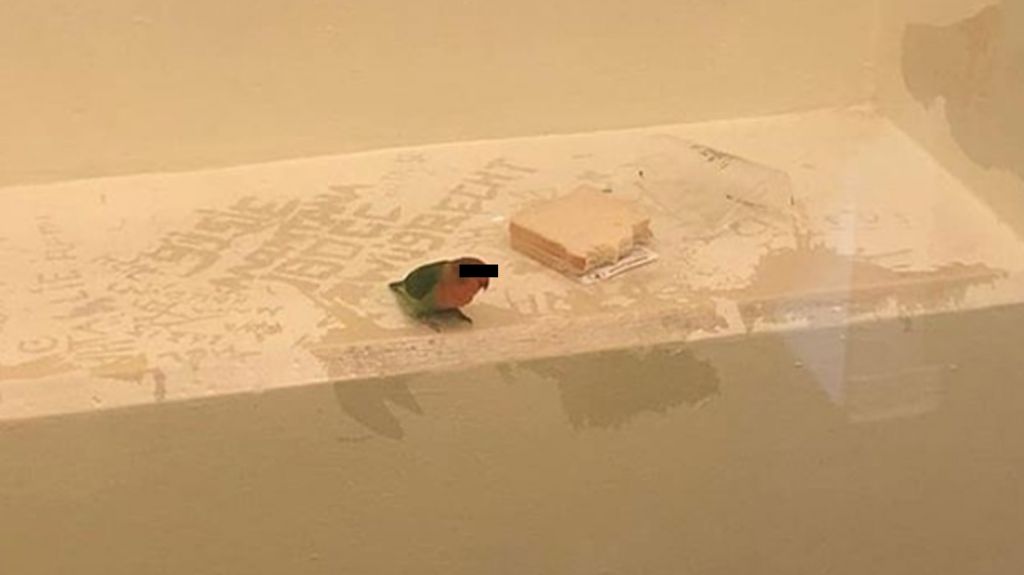 The police released the criminal's photo on Instagram to probably inform citizens of the successful capture of this dangerous bird.
As seen below from their Instagram post, the bird is safely behind bars for now. The wonderful Dutch police have even provided some bread and water. You know how good a country is by seeing how they treat their criminals. Of course, this was still petty theft, so the bird could be released on bail soon. It is not yet known whether it is violent or not, but it is best to be vigilant if this were to happen.
But it could also be a joke because who would actually put a parakeet (?) behind bars, right? Right? They could've just not had a cage to put the bird in. Who knows!
*Disclaimer in case the sarcasm didn't translate through the text: Yes, it was definitely a joke.
Some meme-worthy fun or actual serious news? We think we know what you're going to say in those comments below!
Feature Image: @politieutrechtcentrum/Instagram/edited by RTV Utrecht