Dutch kids are a marvel: biking around the town, hanging onto the back of their parent's bike, eating hagelslag like there's no tomorrow. No wonder they're among the happiest children in the world. But why are they happier? And what's different in Dutch kids' upbringing compared with how American kids are raised?
I often wonder what it must be like to grow up in Holland instead of in Atlanta, Georgia – a Southern city known for sunshine, Coca Cola, and the home of CNN and Delta Airlines. To grow up in a small flat kingdom where chocolate sprinkles on bread is a normal breakfast and pancakes a suitable dinner. Where a child daily rides his bicycle from his house past playgrounds, ice cream shops, not to mention unlimited cows, sheep, and horses…
Don't get me wrong, I had a great childhood, but living in another country highlights differences- plus the Netherlands is known for having the happiest children in the world. Dutch children are remarkably happy in this quirky little country – scoring themselves as the happiest children in rich industrialised nations in numerous child well-being studies. American children, however, score among the lowest in most dimensions measured – stemming primarily from inequality and exceptionally high child poverty rate (with nearly a quarter of children in the U.S. growing up under the federal poverty limit).
When I came to the Netherlands to study Social Policies and Social Interventions for my Master's Degree, I had no idea how much subtle cultural differences played a role in national policies and how different childhood in the Netherlands must be from my own. These are some of the biggest things I've noticed after living in Holland for about two years.
I grew up going to a Catholic School in a Conservative state where it is still illegal most places to buy alcohol on Sundays. Sex education consisted of instilling fear of incurable STD's and teen pregnancy, the unreliability of birth control, and ended with a speech on the importance of abstinence where a man passed out white roses and pledge cards promising you would save yourself for marriage.
The Dutch on the other hand are known for their tolerance about sexuality, even somewhat proud of it. Many people know the Red Light Districts, suggestive art, art, and the national commitment to sexual equality. The Dutch approach is one of openness, practicality, and liberalism. Openness that sexuality is a part of life, practicality that people will do it so it ought to be in a safe, well informed environment, and liberalism that people have the right to do what they want in their bedrooms. Children receive subsidized comprehensive sex education teaching children about love, sex, and relationships.
Comparatively, the Netherlands puts America's approach to teaching about safe sex to shame. Because the Dutch know where babies come from, have access to contraception if they want to have safe sex, and have an open dialogue about sex, the Netherlands has some of the lowest rates of teen pregnancy, abortion, and STD's.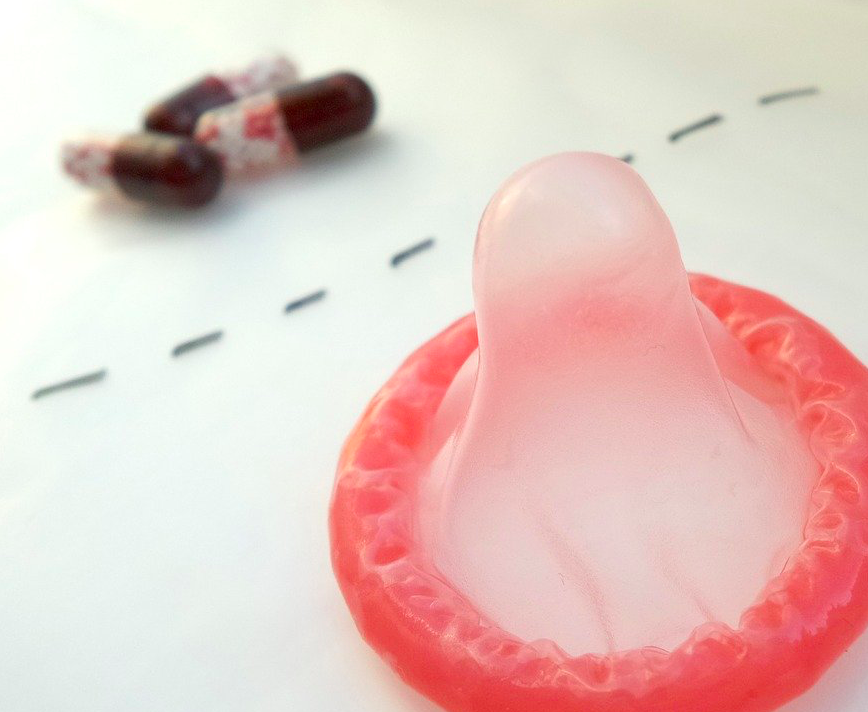 The U.S. not only has a famously high teen pregnancy rate, but nearly half of pregnancies in the U.S. are unintended or unplanned, which can have negatively effects for both the mother and baby who may not be ready for parenthood. The debate over whether it is acceptable to require health insurance to cover birth control is still unsettled by the U.S. Congress. In the Netherlands however, openness about sexuality and the ease of availability of contraception helps Dutch people to plan their family life and have children when they feel ready.
A recent book "Not Under My Roof" by Amy Schalet discusses cultural differences towards teenage sex between Dutch and American families. While Dutch parents may allow a teenagers boyfriend or girlfriend to sleepover and ensure access to birth control, the American approach to teenage sex might be more accurately summed up by Rodney Atkins "Cleaning this Gun"