The traditional black faced Zwarte Piet won't be present at the Apeldoorn parade of Sinterklaas this year and only subtle 'soot Pete's' will be present. 
This announcement was made earlier today by the NTR who are responsible for organising the arrival of Sinterklaas, which takes place in Apeldoorn on Saturday November 16, and producing the Sinterklaas journal,
No more Zwarte Piet! Reflecting modern times?
Last year, the Sinterklaas parade in many cities caused national backlash as many people protested the occasion. The Netherlands remains heavily divided on the tradition. 
In 2018, the NTR announced that no original – totally black – Pieten would be allowed. Despite this, people still turned up wearing black paint on their faces. This sparked confusion and has people wondering whether people will disobey orders this year as well? A spokesperson for the NTR has said "Not this year anymore. The step we have now taken is the result of a gradual development that took a few years", RTL reports. 
NTR introduced the soot wipe in 2014 and has been trying to phase out "Zwarte Piet" ever since.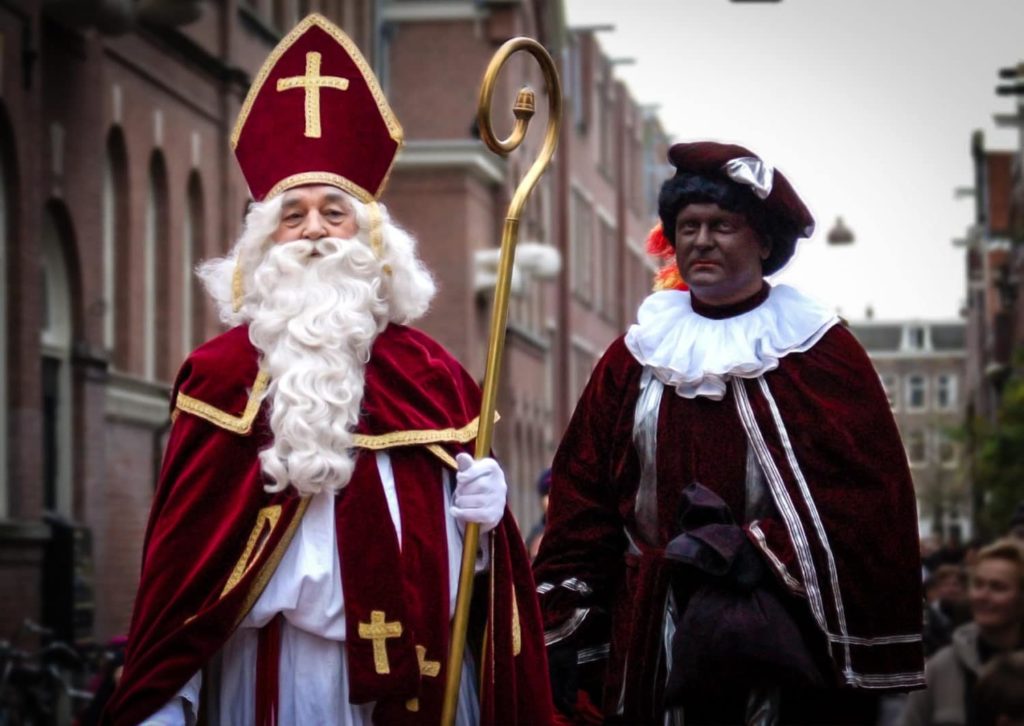 Is this decision infringing on a long-standing tradition or merely adapting to modern times and reflecting the wishes of the people? There are many conflicting opinions on twitter on the matter:
A national past-time of my adopted country – it's getting earlier every year ? pic.twitter.com/QQNiTL13sA

— Tane Piper (@tanepiper) September 17, 2019
Many people believe that blackface is merely a part of the history and shouldn't be interfered with:
Terwijl #Sinterklaas vroeger samen met zijn knechtjes die hij in (betaalde) dienst had (omdat hij ze op de slavenmarkt wegkochtte) de kado'tjes aan arme kinderen uitdeelde Dát was nl het échte verhaal >Géén rascisme dus! pic.twitter.com/l1ApLqKF6z

— Atie (@atietwiet) September 17, 2019
Ik steun Zwarte piet. Handen af van onze Nederlandse cultuur en tradities! #handenafvanzwartepiet #ZwartePiet #Sinterklaas pic.twitter.com/TYiLgVNusM

— ?SλȘ???????️‍? (@SasshhaS) September 17, 2019
Others voice their support for the decision:
FINALLY the netherlands seems to kick out #blackface #blackpete, at least, in the 'official' celebrations of #sinterklaas. i'm sure though many local groups will make their petes even more black as some sort of deluted racist 'resistance'. #blackpeteisracism #zwartepietisracisme https://t.co/YYpNj6oer6

— Frederike Geerdink (@fgeerdink) September 17, 2019
And one man is simply fed up with the ongoing debate:
Ik zei het toch: 17 september en het gezeik van twee kanten begint weer… #zwartepiet #sinterklaas Vroeger was het feest folklore, nu die flauwekul er omheen…

— Koen Brons (@koenbrons) September 17, 2019
Spokesperson for KOZP celebrates 'historic day'
Jerry Afriyie, who belongs to the Kick Out Zwarte Piet group, has said "this is a day that many black people in this country have been waiting for. I think this has been very difficult for the NTR to make this decision, it takes courage to make the decision."
"I can only applaud this and I hope that everyone will embrace it. But even if there are aggressive reactions, I hope that they will continue and that they will not be stopped", RTL reports. 
Well, just 2 more months till Sinterklaas arrives, it's almost Autumn – yes, it's time for the annual Zwarte Pieten debate!