Numbers don't lie! Official Dutch statistics point to the fact that violence against women and girls is a disease that affects an estimated one in three women worldwide — more than a billion people.
According to the results of a research by the EU's Fundamental Rights Agency, the percentage of women who have been victims of sexual, physical or psychological violence in the Netherlands is 45 percent. On average, 24 reports of rape are made in the Netherlands each week, while an estimated 80 percent are never reported.
Tragic, right? The aforementioned numbers are only talking about the plight of women in our relatively safe Netherlands. It is not talking about the millions of women in (war-torn) countries where they are victims of rape, female genital mutilation, married off as children, honour killings or simply beaten to death by their husbands.
Abuse against women generally means physical or mental violence against women by their (former) partners. This type of abuse is classified as domestic violence and is considered by experts as a way of exerting power. Abuse, when it happens at home, is called domestic abuse. It can also happen at work, in school, public transportation, in church, on the streets, etc.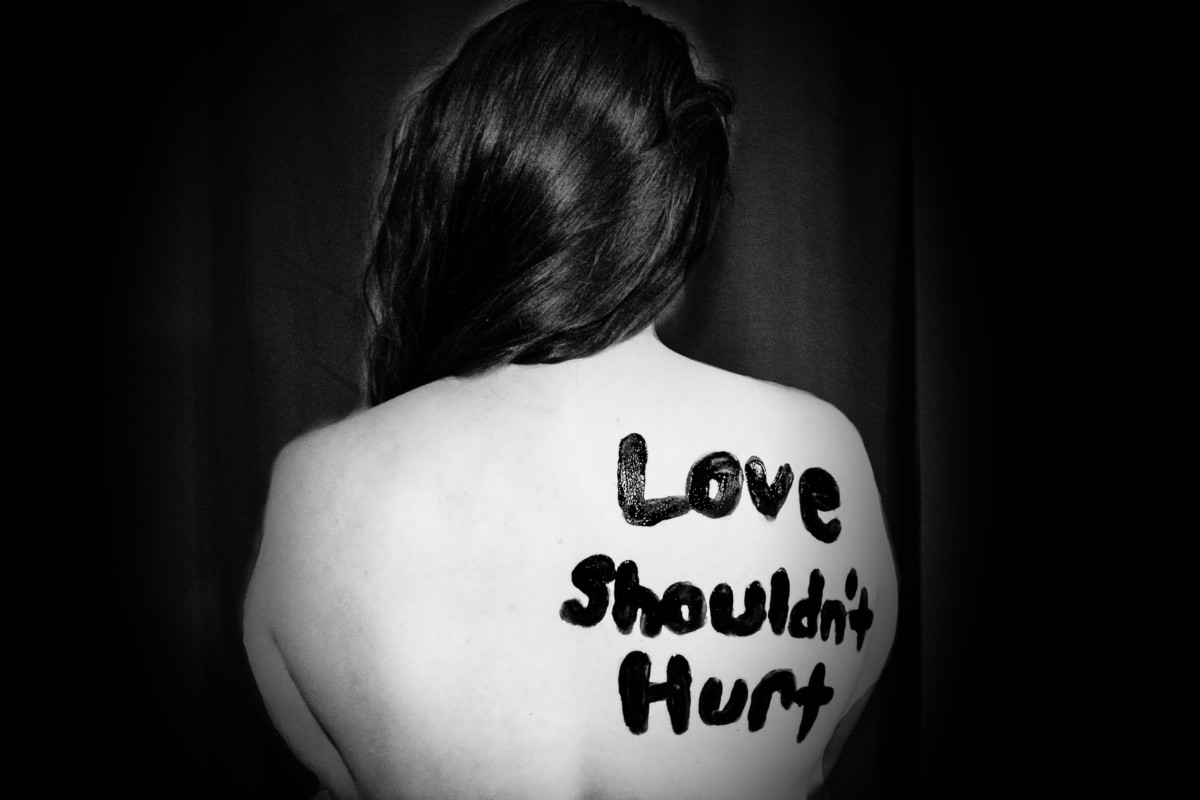 Abuse against women can go very far and in a lot of cases, perpetrators make the victim's life hell. This is something that can happen to anyone – locals in the Netherlands as well as expats. When going through such a thing, it is important to know that there are people out there who are willing to help. Violence against women can be very difficult to put an end to. It is seen as a structural problem arising from the unequal distribution of power between women and men and the deep-rooted ideas about their respective gender roles in the family and in society. The most common form of abuse against women in the Netherlands takes place at home – Domestic abuse.
Types of abuse perpetrated against women:
Light and occasional violence: hitting and kicking, where the injuries vary from scratches, cane or belt marks to all kinds of bruises.
Repeated and serious violence: slamming the head against the wall, brief squeezing of the throat, hard kicks and/or hitting and throwing objects. The injuries are often serious and sometimes have long-term effects such as internal organ damages, fractures, concussions, dislocations, etc.
Very serious violence: threat with firearms, hitting with hard objects, stabbing, acid attacks, inflicting burns and rape. This always involves injury, often permanent disfigure of the face and other body parts, psychological damage, loss of memory especially when hit on the head and in most cases, miscarriages.
Causes of violence against women:
There are many possible causes of violence against women in the Netherlands. It must be noted that none of it is the woman's fault. Abuse of any kind is never the victim's fault!
Discrimination: women are often seen as second-class citizens in many cultures, with both an economic and political disadvantage. This is due to the unequal distribution of power. In some countries, women are even discriminated against by law. When people from those countries emigrate to the Netherlands, they usually bring that way of life with them. The men treat women like property and in most cases physically and sexually abuse them.
Social factors: in many cultures, it is considered normal for men to beat their wives or for women to renounce their personal freedom when they get married. In such cultures, women have little or no freedom when it comes to choosing partners, as this is done by their parents. It is also considered a taboo and shame to the family name if they engage in sexual activities without getting married or become pregnant out of wedlock.
Family traditions: many families believe that violence within a relationship is a private matter, and should not be subject to outside interference. The perpetrators are hardly ever punished, and even when they are, the punishment is light. This isn't just the case in African and Asian countries, it also happens in the Netherlands.
Drug abuse: in the Netherlands, most husbands who abuse their wives are struggling with addiction. They usually come home drunk or high on drugs and then physically abuse their wives, often leaving them with long-term injuries.
Apart from physical and sexual violence, there can also be psychological violence: such as constantly insulting, belittling, ignoring a woman. Psycological abuse can be very hard for lots of women to recover from.
Characteristics of Abuse Against Women
Abuse against women occurs in all walks of life. It often manifests as a combination of mental and physical violence. In addition, the perpetrator's intention, consciously or unconsciously, is always to frighten the woman, to instill fear in her and always make her feel small and vulnerable. The constant intimidation and violence gnaws at the self-esteem of the woman till she's nothing but a shell of herself.
Effects of Abuse Against Women
Abused women often keep their mouths shut and in a lot of cases, even defend their abusers. This is usually out of fear and/or shame. Many women also feel that they are to blame for the abuse and as a result, fail to report it or seek help. Most of them feel that they have failed in achieving the ideal image of a happy family and as such, being abused is punishment for that failure. Often women come up with excuses for the violent behaviours of their husbands and even stay hopeful that everything will turn out fine in the end. Unfortunately, that isn't always the case.
Why Don't Abused Women Always Speak Up?
In a lot of cases, abused women are terrified of their abusers. Most of them feel that if they talk to someone about their ordeal, their abusers might find out and things will become worse as a result. In most cultures, these women are also filled with shame and are afraid to speak evil of their husbands (who is usually the abuser). Unfortunately, many of them are encouraged by their families to endure and keep being positive and hopeful that the perpetrator will someday stop hurting them. Most of these women never live long enough to see the abuse end!
In addition to (serious) physical injuries, abuse against women can lead to:
Psychosomatic complaints (physical complaints that originate in psychological problems)
Loneliness
Depression
Suicide
Anxiety disorders
Causes of Abuse or Violence Against Women in the Netherlands
It is difficult to say exactly how violence starts within a relationship. Experts believe that it often starts gradually. In the first instance, the abusive partner may behave jealously and try to control his wife or girlfriend. Most women may find it cute and take it as a sign that their partners love them. The abusive partner usually has difficulty with the autonomy and independence of his partner. Rape is also a form of domestic abuse and most women who are victims have spoken about how they were repeatedly raped by their partners. In the Netherlands, lots of men find it difficult to understand that rape can occur in a marriage. To them, rape isn't possible in a marriage because a husband has the right to have sex with his wife — any time he wants!
Sexual Violence or Abuse in the Netherlands
Although the Netherlands strives to build and maintain an egalitarian society, many women are still sexually abused by the men in their lives. While men who are sexual predators make life unbearable for women in the workplace, husbands make life a living hell for their wives at home. Lots of men in the Netherlands believe that it is the husband's right to have sex with his wife — even against her will. When a married woman is forced by her husband to have sex against her will, she is a victim of rape, which is a form of sexual abuse. Sexual violence doesn't just involve sexual assault and rape, but also, for example, the forced viewing of pornographic images, etc.
Characteristics of Sexual Abuse
Perpetrators of sexual abuse are usually the spouses or someone the woman knows. Most women feel guilty, ashamed and dare not to talk about it. But they are also angry and hurt. It is not easy to accommodate all those conflicting feelings while having to deal with the fact that the person who did such a vile thing to you is either under the same roof as you or shares the same space with you every day.
Effects of Sexual Abuse
Sexual violence or abuse can have major effects on the victims. For instance:
Anxiety, depression, post-traumatic stress disorder, and suicide.
Eating disorders such as anorexia nervosa or bulimia nervosa.
Alcohol or hard drug addiction.
Sexual pain problems and problems with sexual desire.
In children, sexual violence can lead to developmental disorders, trauma and psychological problems.
Why Don't Abused Women Leave Their Abusive Partners?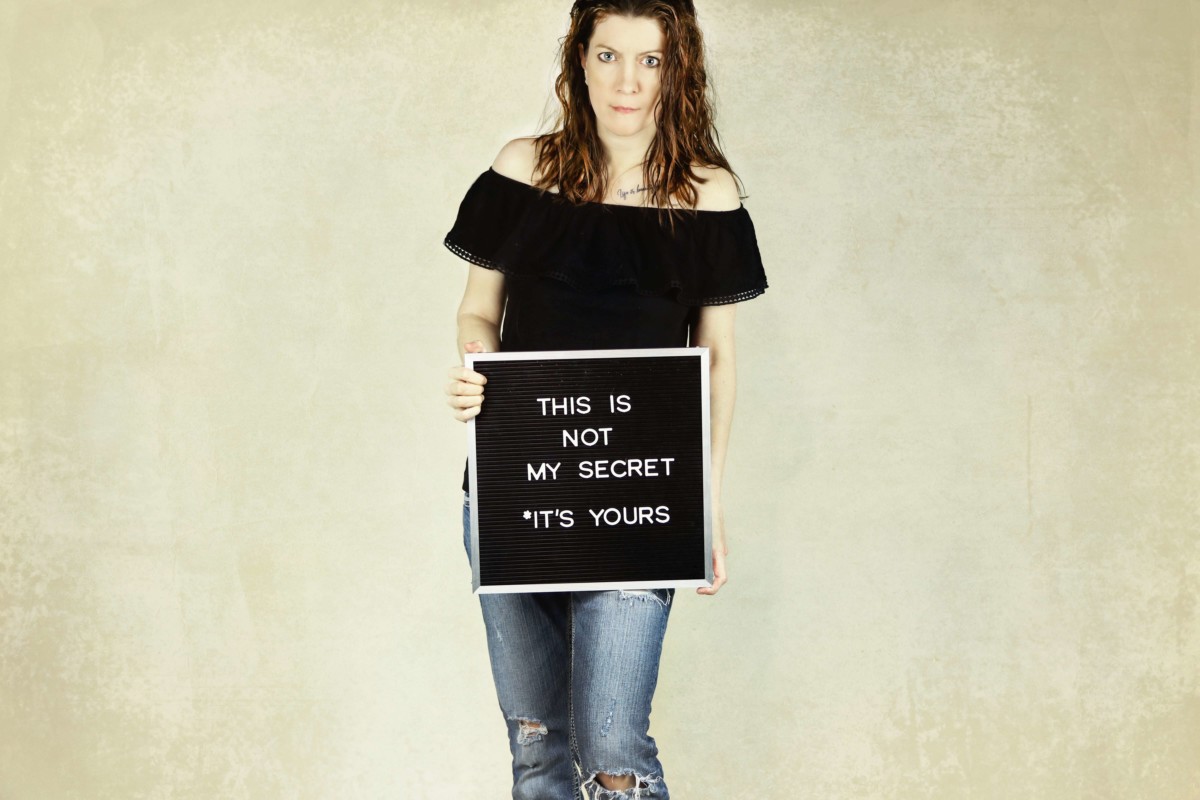 Although domestic abuse can be a terrible thing for a woman to experience, most women find it extremely difficult to just leave their abusers. An important reason for this is that they are usually terrified of their abusers. Abusers work hard at instilling fear into their victims and once they succeed, leaving becomes almost impossible. In the Netherlands, abused women find it difficult to leave their abusive partners because they are scared that their partners will find them, no matter where they take refuge.
Below are some other reasons why abused women stay with their abusive partners:
They blame themselves. They somehow convince themselves that they deserve or that they are the problem in the relationship.
Most women find it very difficult to admit that they made the wrong choice is a partner.
Often, the men changed during the course of the relationship. Manipulative abusers who sometimes act loving and caring make it very difficult for women to leave abusive relationships.
Most women do not want to deprive their children of the presence of their fathers.
Women who grew up in a home where their fathers beat their mothers may consider it normal behaviour to be physically abused by their husbands.
Here in the Netherlands, there are women who are forced by their husbands to become housewives and as a result, have no source of income. These women are financially dependent on their partners and know that if they leave, they lose their income, their houses, etc. Most of them stay in abusive relationships because they don't want to give up all of that.
Victims of abuse are usually told by their abusers that they are worthless and can never amount to anything on their own. Unfortunately, most of these women eventually believe their abusers. They find it difficult to leave because they no longer believe in themselves and think that they cannot live or survive without their husbands.
In most cases, after violent outbursts or acts of physical abuse, the man often acts sweet and nice and says he is sorry. In such a case, most women genuinely believe that their abusers will change and this makes it harder to leave.
Most women never leave because they are afraid of what people would say. They are afraid of being blamed and not being believed.
Lots of women in the Netherlands who are from ethnic minorities are afraid of losing their right of residence if they leave their husbands. Most of them suffer abuse in silence because they don't want to be sent back to their countries of origin.
As a result of abusive partners, lots of women either have very few friends or no friends at all. They are entirely on their own and have no one to talk to. Controlling husbands make it difficult for them to make friends and in most cases, when their husbands see them talking to someone, they come back home to more physical abuse. In such a situation, finding the strength to leave an abusive husband can be very difficult.
Thankfully, there are organisations where women who make the difficult decision to leave an abusive home are received with open arms. The Arosa Foundation is one of such an organisation.
Arosa provides shelter for women, men and children who are victims of domestic and sexual violence, honour-related violence, exploitation and human trafficking.
They are available from Monday to Friday on 010 – 820 08 40. For a listening ear, you can call 0800 – 32 000 32 and there's always someone there to listen to you and give you advice.
Arosa Contact Details
Office and mailing address:
Arosa Foundation
Vulcanusweg 279
2624 AV Delft
010 – 4769044
info@arosa-zhz.nl
Help you can expect from the Arosa Foundation:
Crisis relief in the event of a severe emergency. Victims are offered a safe place to relax and to consider their next steps.
A 24-hour shelter where guidance is always available, especially for women who need it.
Shelters where victims can live as independently as possible.
Shelters where victims can live in groups living, independently and/or under supervision.
In addition, Arosa offers various forms of guidance: individual interviews, family discussions, courses and group activities.
The Outside World
It is very unfortunate that the outside world often doesn't notice much of the abuse that women suffer. In the wake of the MeToo movement, we saw situations where the outside world denied that women were (sexually) abused or even defended the abusers, making it difficult for lots of other women to come forward and tell their stories. It is also difficult to see whether a woman is actually being abused because most victims deny it themselves or become very good at hiding their scars. The outside world can definitely help. We need to change the way we react to women coming forward with their stories of abuse. We need to listen more, show understanding, help them find the help they need, see to it that perpetrators are rightly punished, etc. And most importantly, we as a society need to do a better job of raising our boys to become better men, the kind who don't hurt women.
How Often Does Domestic Abuse Occur in the Netherlands?
According to BlijfGroep, the Netherlands has around 200,000 victims of serious domestic violence every year. This makes it the most extensive form of violence in the Netherlands. Of the total Dutch population between the ages of 18 and 70, 45 percent have been the victim of some kind of domestic abuse, whether physical, sexual or psychological. More than 63,000 cases are reported to the police every year. That is approximately one-third of the total number of victims. Because of fear, shame and feelings of guilt, only a small part of these cases come to light.
Are Women the Only Victims of Domestic Abuse in the Netherlands?
No, men are victims too. According to the Dutch Statistics Agency (CBS), in 2017, 1.7 percent of women aged 15 or older reported being the victim of one or more forms of domestic abuse. For the men, the number was 2.5 percent. CBS also reports that the numbers increased in 2018. More women reported being the victims of a sexual offence more than twice as often as their male peers. CBS also reported that in the case of women, their abusers were mostly people close to them — partners, family and friends. Both women and men most often cite someone they are familiar with as the abuser.
How Many Women Who Are Victims of Domestic Violence Seek Help Every Year?
Every year around 13,000 women in the Netherlands seek help in women's shelters all over the country. Abusers often have a number of factors in common:
Limited aggression control.
Difficulty communicating in a relationship; can only express themselves with their fists.
Jealousy – in cases where the woman earns more than the man, etc.
The need to have control over others.
Use of alcohol or hard drugs: men abuse people more when they are under the influence of alcohol or hard drugs.
Experts claim that the chance of women being abused is greater if there are problems such as unemployment or work-related stress. A large part of abusive men grows up in a family where women were constantly abused.
Helping Women Who Are Victims of Domestic Violence in the Netherlands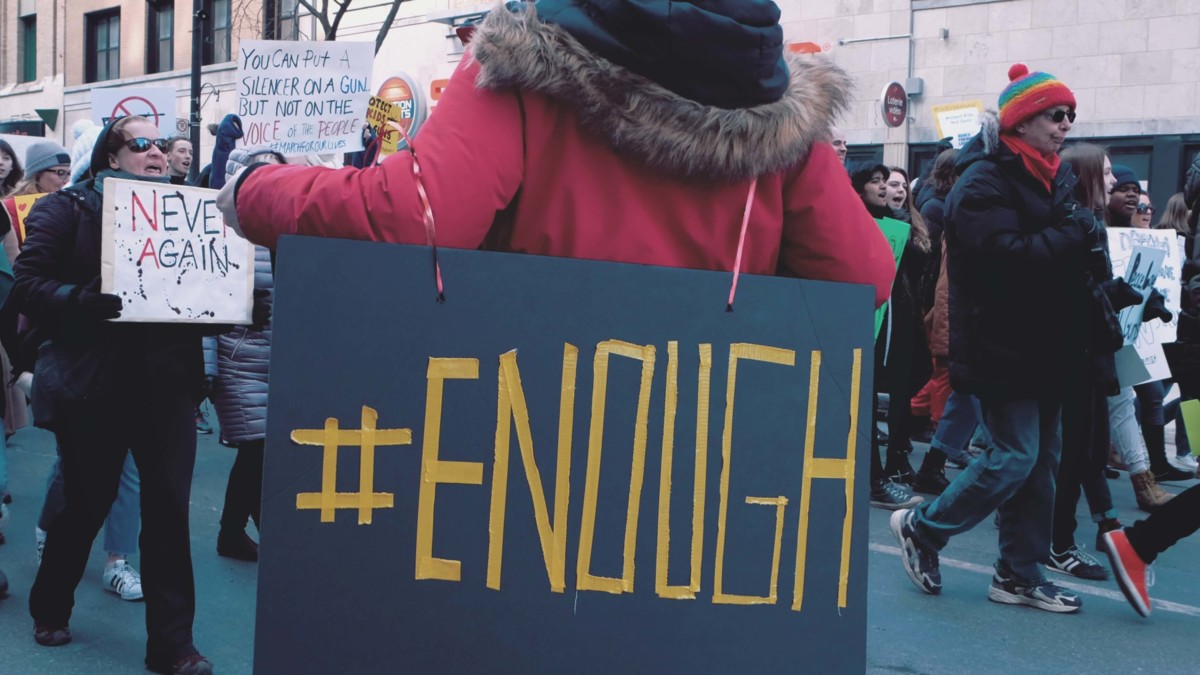 Violence against women is a very worrying issue in the Netherlands. It's usually one of the main reasons why a lot of women are homeless. Fortunately, there are lots of organisations where abused women can seek help in the Netherlands. If you're a victim of domestic violence and are homeless because of it, please go on OpvangAtlas to find the nearest shelter to you. It is a good thing that it isn't just the abused women who can get help and guidance, but also their abusers. MIND Korrelatie and The Arosa Foundation are also organisations that offer help and referral to victims of abuse.
Men can also fall victim to all kinds of physical, psychological and sexual violence. In the Netherlands, there are situations where men are abused by other men. But there are also women who abuse their male partners. It is a problem that is often not talked about. On one hand because of the prejudice that men can never be victims of abuse, and on the other because men find it difficult to ask for help if it happens to them. This causes a lot of silent suffering.
If you are a man and have been the victim of abuse, it can be very difficult to talk about. Most men feel shame and fear. Talking about it is very important: it is the first step in stopping the abuse and dealing with it. Feel free to contact MIND Korrelatie and The Arosa Foundation. They have a lot of experience in providing assistance for domestic abuse victims.
Helping Victims of Sexual Abuse in the Netherlands
Victims of sexual violence often find it difficult to ask for help. Fear of the perpetrator and feelings of shame and guilt often play a huge role in their silence. Speaking up is of paramount importance in finding healing after sexual violence. In most cases, while victims are getting help, the violence may still be ongoing and has to be stopped. Perpetrators also have to be prosecuted and are mostly ordered by the courts to seek medical and/or psychological help. Organisations like MIND Korrelatie and Slachtoffer Hulp Nederland have been helping victims of domestic abuse for many years. There are cases where they also offer psychological help to the perpetrators.
If you're a victim of domestic abuse, please seek help. Talk to the people around you and if you happen to know someone who is a victim, please assist them in seeking help. The main goal of organisations like MIND Korrelatie and Slachtoffer Hulp Nederland is to put a stop to domestic violence.
MIND Korrelatie
MIND Korrelatie is an organisation that offers anonymous, professional, psychological and psychosocial assistance to victims of domestic abuse. They provide individual advice and assistance to anyone who requests it. This can be done by telephone and online. Psychologists and social workers at MIND Korrelatie listen, advise and, if necessary, refer victims to other professionals who can help them further.
Contact
Helpline MIND Korrelatie
Telephone: 0900-1450 (€ 0.15 / min) on working days from 9 a.m. to 6 p.m.
Email: vraag@korrelatie.nl
Chat: www.mindkorrelatie.nl on workdays from 9 a.m. to 5.30 p.m.
WhatsApp: 06-13 86 38 03 on workdays from 9 a.m. to 5.30 p.m.
Address:
Stationsplein 125
3818 LE Amersfoort
033 422 01 00
Slachtoffer Hulp Nederland
Slachtoffer Hulp Nederland has dozens of branches in the Netherlands. They work from 80 locations throughout the Netherlands with the head office in Utrecht. Slachtoffer Hulp Nederland doesn't just offer help to victims of domestic violence, they also help victims of other types of crime, traffic accidents, disasters and calamities. Think about someone who has been robbed or attacked by armed assailants and is struggling psychologically as a result. They provide psychological help to these victims. You can go to them for emotional support and they also offer legal support in the event of domestic violence.
Are you a victim of domestic abuse and need help but don't know who to run to? Or are you finding it difficult to ask for help from family, friends or acquaintances? If you want more information, please contact them. It is important to know that you can only visit their locations by appointment. Do you want a face-to-face conversation with one of their employees? Then contact them via telephone, mail, chat or social media to make an appointment. You can reach them from Monday till Friday between 08.00 and 20.00 and on Saturday between 10.00 and 17.00.
Every woman who regularly experiences violence or abuse within her marriage or relationship must know that: love isn't supposed to hurt. Love is not abusive. Love is supposed to be kind, understanding and forgiving. A partner who abuses you doesn't love you and most likely will never stop or change! Often, out of sheer embarrassment or shame, these women say nothing about the violence or the abuse they experience on a daily basis. But it is very important to speak to someone. You have to let the outside world know that you need help, that you and your children have to leave your abusive partner. Not tomorrow, not next week, but preferably NOW! Speak to your doctor if your partner doesn't allow you to contact family and friends. Your doctor is your best bet because your husband isn't allowed to follow you to your doctor's appointment.
Leaving an abusive partner is very difficult. Talking about it can feel like a huge step, but it is one that must be taken. It is very normal for abused women to keep everything to themselves or even defend their abusers. But if you don't leave, your abuser could kill you! For your safety, please seek help! You need to reach out because you people who can support you emotionally. They have to be:
genuinely interested in your story,
able to show compassion, also in the weeks and months that follow after you've left your abuser,
able to help you find concrete solutions to the problems you're facing,
empathetic and definitely not blame or judge you.
For your safety, please seek help! You're alive today and that's a wonderful thing. Tomorrow may be too late. Contact Slachtoffer Hulp Nederland, The Arosa Foundation and/or MIND Korrelatie NOW!
For a list of shelters where you can run to for help, please check OpvangAtlas for the nearest one in your vicinity.