A small town in North Holland, at least one street or a square in the bigger Dutch cities, and an entire type of tree are all named after Anna Paulowna.
Also known as Anna Pavlovna, the queen with unobtrusive but lasting presence represents a single strong link between the history of Russia and the Netherlands.
Who was Anna Paulowna?
As a granddaughter of Catherine the Great and daughter of the Russian emperor Paul I, Anna Paulowna was a Grand Duchess of Russia upon birth. As the eighth of ten children, however, she had slim chances to ever be an acting queen. Anna was schooled thoroughly in languages, mathematics, and physics. Many of her relatives coming from the House of Romanov made quite a name for themselves, but nothing spectacular was expected from her life.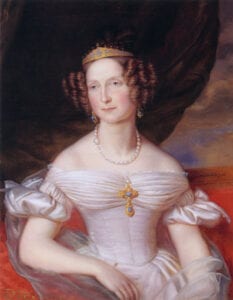 As Anna grew into a young princess, she also turned into a political tool. The powerful position of the Russian empire at the time and her solid schooling made the princess an excellent match for any European court.
Among the candidates were the future Ferdinand I of Austria and Charles Ferdinand of the Bourbon dynasty. She really took the spotlight, however, when none other than Napoleon Bonaparte asked her hand in 1810. He was in the search of a suitable union for his empire but also for a wife capable of bearing his children (after Josephine failed).
Unconvinced of the political and personal prosperity of such union, the queen-mother, Maria Feodorovna, managed to delay the answer to such extent that Bonaparte eventually lost patience and married the Austrian archduchess instead.
The Prince of Orange
At that time, Anna Paulowna's father, Paul I, had already been assassinated and was succeeded by his eldest son, Alexander I. After the defeat of Napoleon in 1815, a marriage was still on the table for Anna, and Alexander had a good candidate — his friend, distinguished commander and hero of the Battle of Waterloo — Willem, Prince of Orange.
Unlike other royal families of the age, the Russians had strict rules against wedding two people whose first meeting was at the wedding ceremony. Thus in December 1815, Willem arrived in St. Petersburg in order to meet Anna.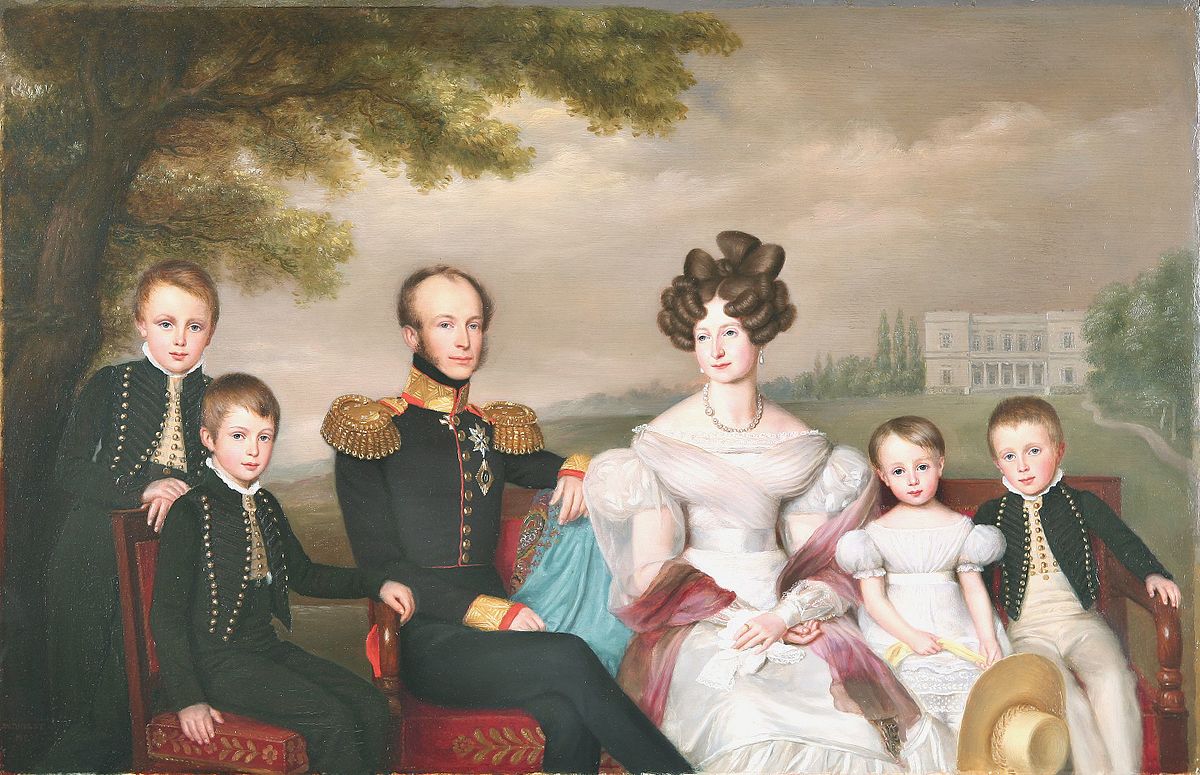 The visit was successful — Anna and Willem married the following February with two ceremonies, one Christian Orthodox for the bride, and one Protestant one. Anna was allowed to retain her faith, but the children had to be raised Protestant. Such freedom was uncommon at the time, as Anna's own mother, born Sophie Dorothea of Württemberg, converted to Orthodox Christianity and changed her name to Maria Feodorovna upon marrying Paul I.
Between Brussels and The Hague
The couple left for the Netherlands six months after the wedding and initially settled in Kneuterdijk in The Hague. However, problems between Willem and his father forced them to quickly move to Brussels (which was at the time under the Dutch crown), where Anna first came in touch with the relatively informal attitude of her new court.
She found the class system in the Netherlands much less strict and didn't like it one bit. Raised to be a queen, although never assumed as one, Anna Paulowna was used to certain etiquettes and ceremonialism. Other than that, the story goes that Anna really enjoyed Brussels for its aristocratic and sophisticated royal life.
The Belgian revolution of 1830 and the subsequent independence sent Willem and Anna back to The Hague, where, in 1840, the two were crowned as king and queen of the Netherlands, following the abdication of Willem I. Anna would then became known as the 343rd Dame of the Royal Order of Queen Maria Luisa until her death on March 1, 1865.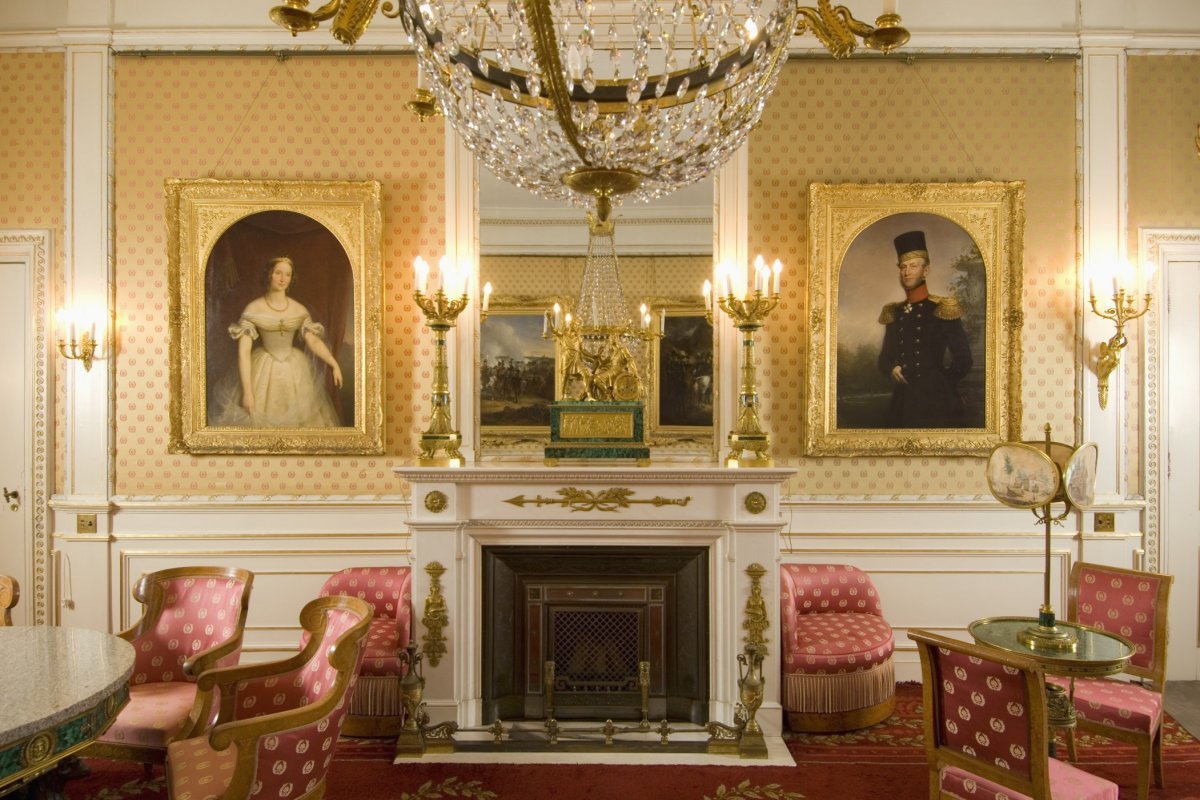 Controversial image
Among the common people and those close to the royal court, Anna Paulowna was seen as a distant and cold persona.
She would never give up the lavish ceremonial etiquette of her birthplace and insisted on preserving some old Russian traditions. She maintained strong ties with her family, visiting and corresponding with them often. The bond she had with her two youngest siblings, Nicolas and Michael, would stay just as strong as they grew older.
Ever since she met Willem II, Anna Paulowna felt superior in rank to him. After all, she was a Grand Duchess of Russia, an exceptionally powerful empire, and she had been a greatly desired target of marriage.
A woman of character
Anna had strict convictions that she held on to. After the unexpected death of her husband, a turbulent relationship with her oldest son, and a lasting dislike for life in The Hague, she became described as a solitary and sad figure.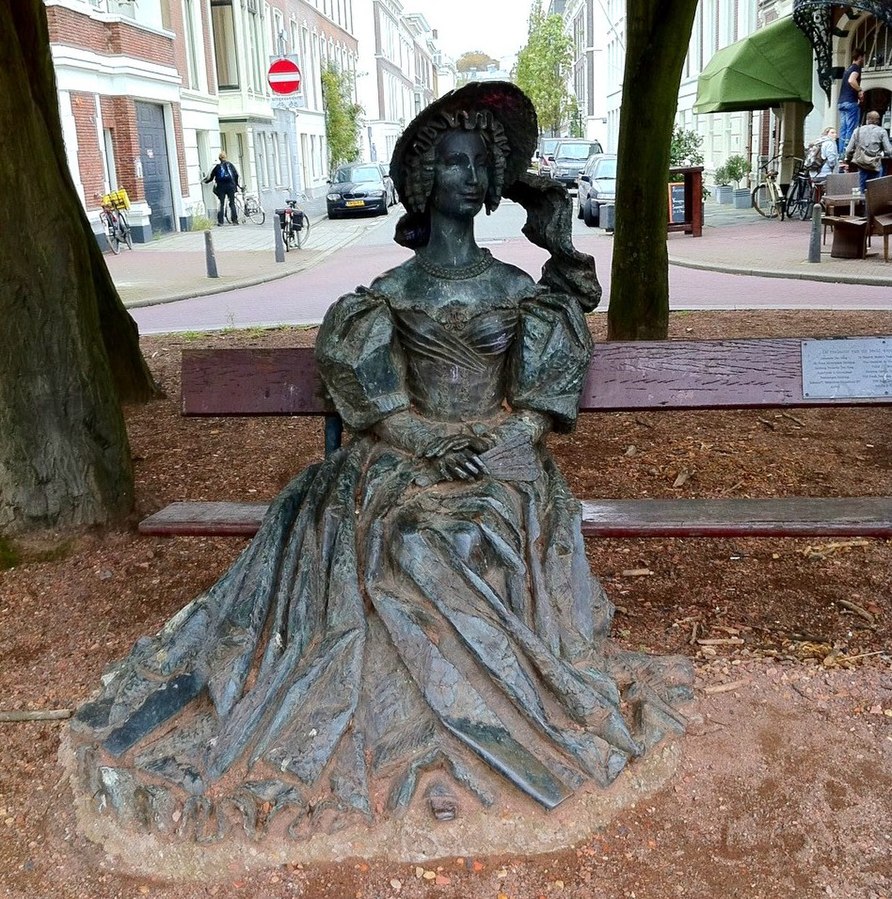 But she was a woman of character and never gave up the role of a queen as it was perceived back in those days — to take care of the weak, to offer moral support, and to be a motherly figure for the kingdom.
Already in Brussels as a young princess, Anna Paulowna opened a sewing school for underprivileged women and a hospital for soldiers wounded during the Belgian revolution. During her nearly 50 years in the Netherlands, she founded over 50 orphanages. She was a talented painter and quickly excelled in the Dutch language, speaking it even better than her husband.
Anna had a rocky marriage marked by Willem's adultery (with both men and women) and his gambling problems, which frequently left him in significant debt. She even suspected him as the culprit when jewelry once went missing. When he ultimately passed away in 1849, she was forced to sell a valuable collection of paintings to pay his debts. But Anna remained loyal to him all her life, gave birth to five of his children, and often acted as an arbiter and a peacemaker in the political and personal arguments between her husband and her father-in-law.
READ MORE | Did the Dutch really buy New York for 24 dollars?
Coming from a powerful royal family, Anna had the capability and the opportunity to seriously interfere in political affairs like many other queens before her — Marie de' Medici, Anne Boleyn, Marie Antoinette just to name a few.
Yet, she chose the discreet charm of a consort, proving once again that people with true character are able to blend in the role life has destined for them. Whatever this role may be.
Have you heard Anna Paulowna's story before? Tell us in the comments below!
Feature Image: Pvt pauline/Wikimedia Commons/C3.0
Editor's Note: This article was originally published in May 2017, and was fully updated in April 2021 for your reading pleasure.