The Dutch prefer to start their year with a refreshing splash (and probably hypothermia). On the first day of each year, hundreds of Dutchies make their way to the beach at Scheveningen and charge into the freezing waters for the traditional New Year's Dive.
How often have you daydreamed about celebrating the New Year by jumping into a freezing ocean, possibly leading to hypothermia, before having a warm bowl of pea soup?
Well, you can stop dreaming. Simply head to the not-so-tropical beach of Scheveningen on January 1 of each year, for the ultra-traditional New Year's Dive.
What is the New Year's Dive?
The Nieuwjaarsduik (which literally translates to New Year's Dive), is the yearly Dutch tradition of running into the freezing winter waters to celebrate the beginning of a new year.
The biggest New Year's Dive happens at Scheveningen (AKA the place with a name no foreigners can pronounce), but people take crazy dips all over the country.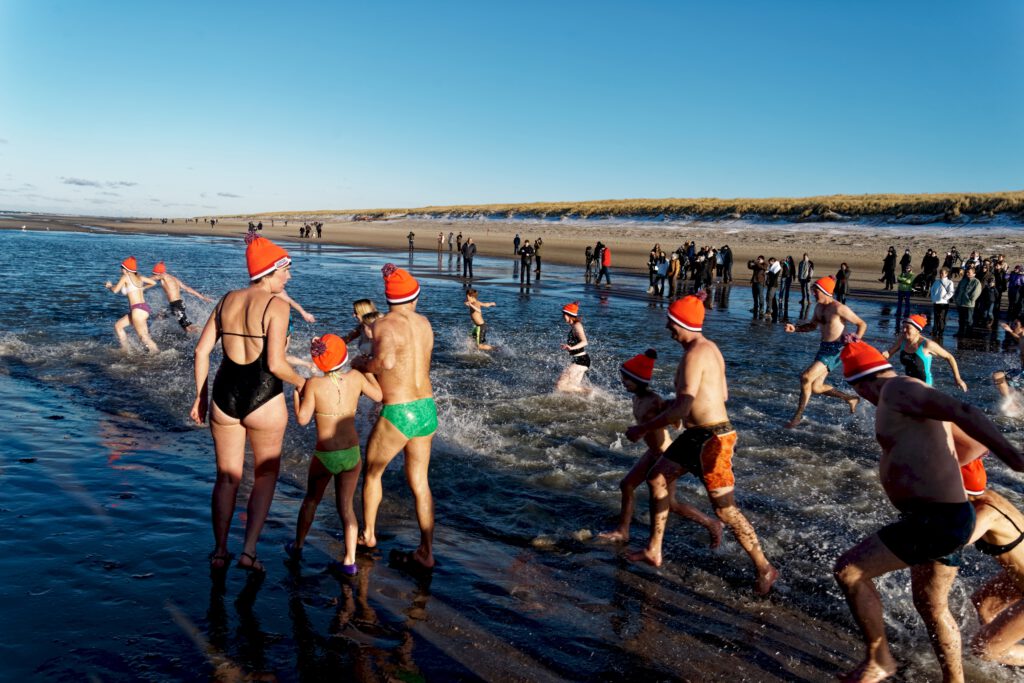 On January 1 1965, the Nieuwjaarsduik began when local Scheveningen resident and ex-canal swimmer Jan van Scheijndel, and seven other human beings (we suspect they were half-penguin), willingly jumped into the freezing water to celebrate the New Year.
READ MORE | Celebrating New Year's Eve in Scheveningen: What's going on?
Since then, the event has grown amazingly in popularity, and hosts approximately 10,000 participants every year! Nowadays, people sign up for an official event organised by the municipality of The Hague, sponsored by the soup company UNOX.
The organisation provides trained lifeguards, a ridiculously comfortable orange UNOX winter hat, and a bowl of warm pea soup.
They also guarantee dozens of cameramen/women trained to capture the exact moment in which you regret making the decision to jump into the freezing water in exchange for soup.
Is the New Year's dive a good idea?
Now, is subjecting yourself to what can only be described as voluntary torture objectively a good idea? Absolutely not. Should you do it? Only if you were raised by polar bears, and you love pea soup.
READ MORE | Surfing in The Netherlands: community, conditions and why Scheveningen is THE spot
But hey, two amazing human parents raised me, I have no strong feelings towards soup in general, and I've jumped in twice. Why? It's all about having a unique bonding experience with your friends, and with the Dutch.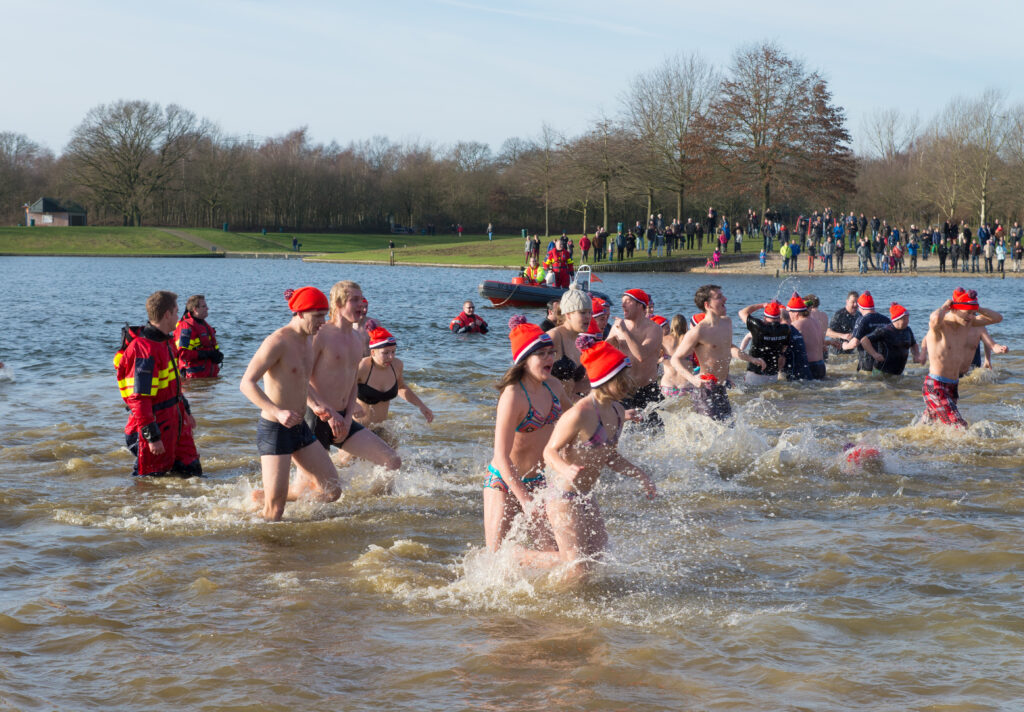 I don't know what it is exactly, but the whole experience is just very exciting and cool (no pun intended… or was it?). Both years, sitting down with my friends to enjoy our soup after dipping in and out of the water has been an amazingly unique way to start the year.
As a foreigner, it also feels really nice to be part of a Dutch tradition. Afraid that you'll be too hungover to make it all the way to Scheveningen? No worries, because you can also enjoy this chilly event at other locations such as Amsterdam Amstel, Amsterdam Ijburg, Arnhem and Den Bosch.
Feeling fearless? Here is how to join the New Year's Dive
Signing up is easy, and already available at The Hague's official website. The event fills up fast, though, so if you're up for a new and refreshing way to start the year, be quick!
And hey, if you spend the first day of the new year running into freezing water with the New Year's Dive, the whole rest of the year will feel like smooth sailing.
Have you ever participated in this weird, cold Dutch tradition? Tell us about it in the comments below!
Editor's Note: This article was originally published in December 2018, and was fully updated in December 2022, for your reading pleasure.
Feature Image: Lybil BER/Wikimedia Commons/CC4.0