Life in Amsterdam
With King's Day last month, I couldn't help but get a little bit melancholic about not living in Amsterdam anymore. I moved away with my boyfriend in 2016, after spending 9 years in the Dutch capital. Although my profession as a freelance copywriter has allowed me to visit many awesome places and work from very exotic locations since then, I do get a little "homesick" once in a while. And not only because of the magic green plants the city is famous for… (ah, life in Amsterdam)
Dutch festivities are the bomb
King's Day and other crazy festivities like Gay Pride are definitely majorly missed. It doesn't help seeing lots of fun-filled pictures come across my FB and Instagram account for days after those epic parties. *sniff.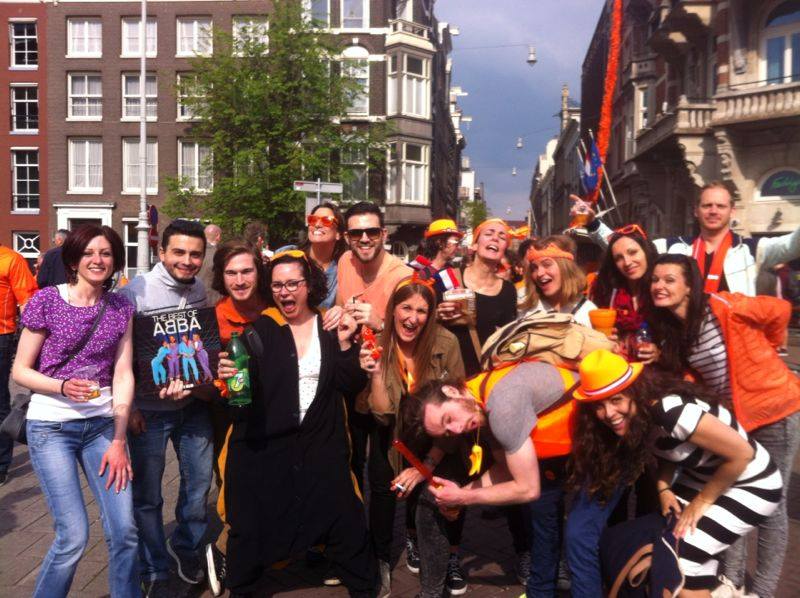 Another thing I miss about living in Amsterdam is the time when spring is making an appearance for the first time and everyone – I mean EVERYONE – is losing their sh*t. Terraces are opening up left, right and centre (sometimes even in the water) and you only see happy and very relieved faces to have survived yet another cold, rainy and grey winter. A glass of rosé or a refreshing Hoegarden have never tasted as good as during those times when my pale skin is being touched again by those shy rays of sun.
Nothing better than a day on the water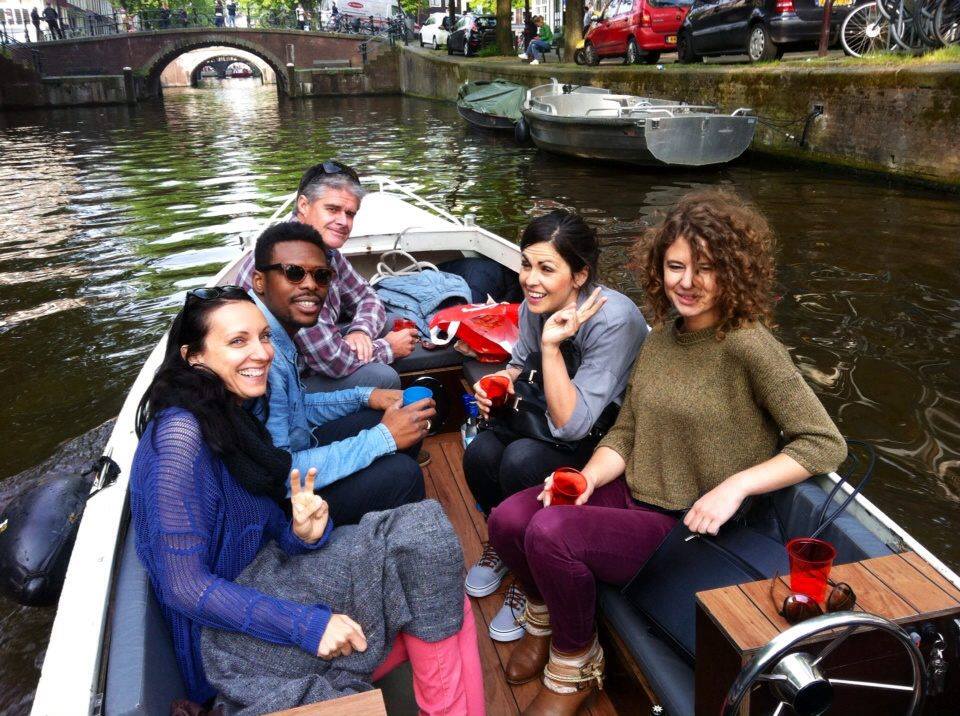 Speaking of…summer or those few sunny days per year are also a reminder of the good times I've had boating with friends while living in Amsterdam. There's nothing better than renting a boat with a group of amigos, packing some snacks and drinks and embarking on a booze cruise through the picturesque canals of Amsterdam until it gets dark and/or no-one is able to safely drive the boat anymore. This is the life!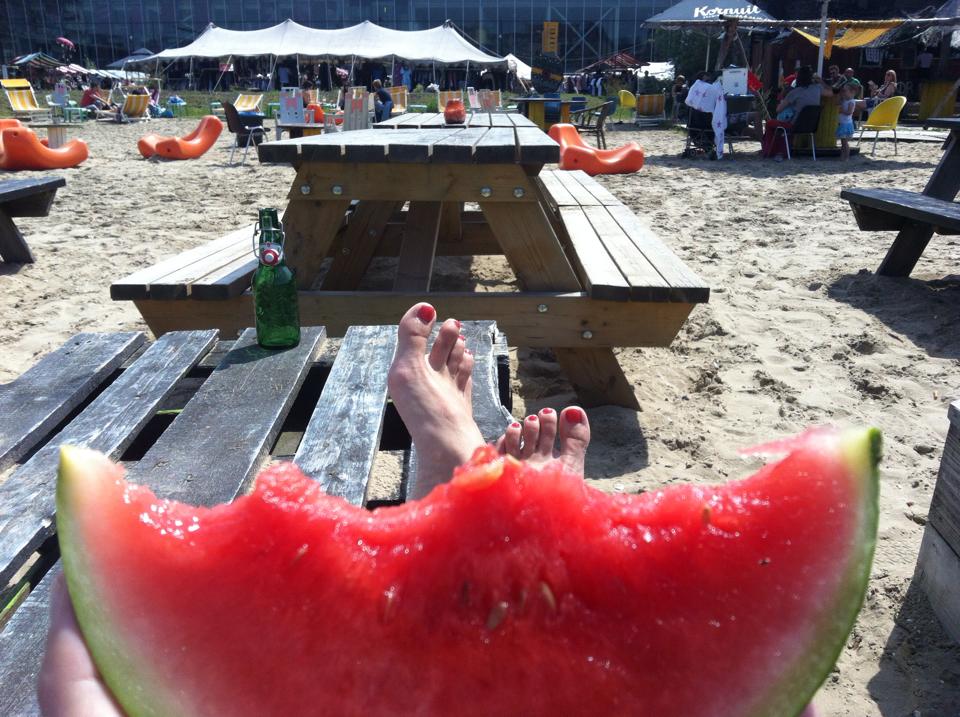 Food from all corners of the globe
What else? Having lived close to the Foodhallen at Kinkerstraat, I definitely miss the huge variety of food that is offered in Amsterdam. The "multiculturalness" (I know I made this word up but doesn't it hit the nail on its head?!) of the city is an absolute asset to everyday life. More than once I found myself daydreaming about delicious hours filled with hummus, tapas, bitterballen, sushi, roti and pho…not necessarily in that order.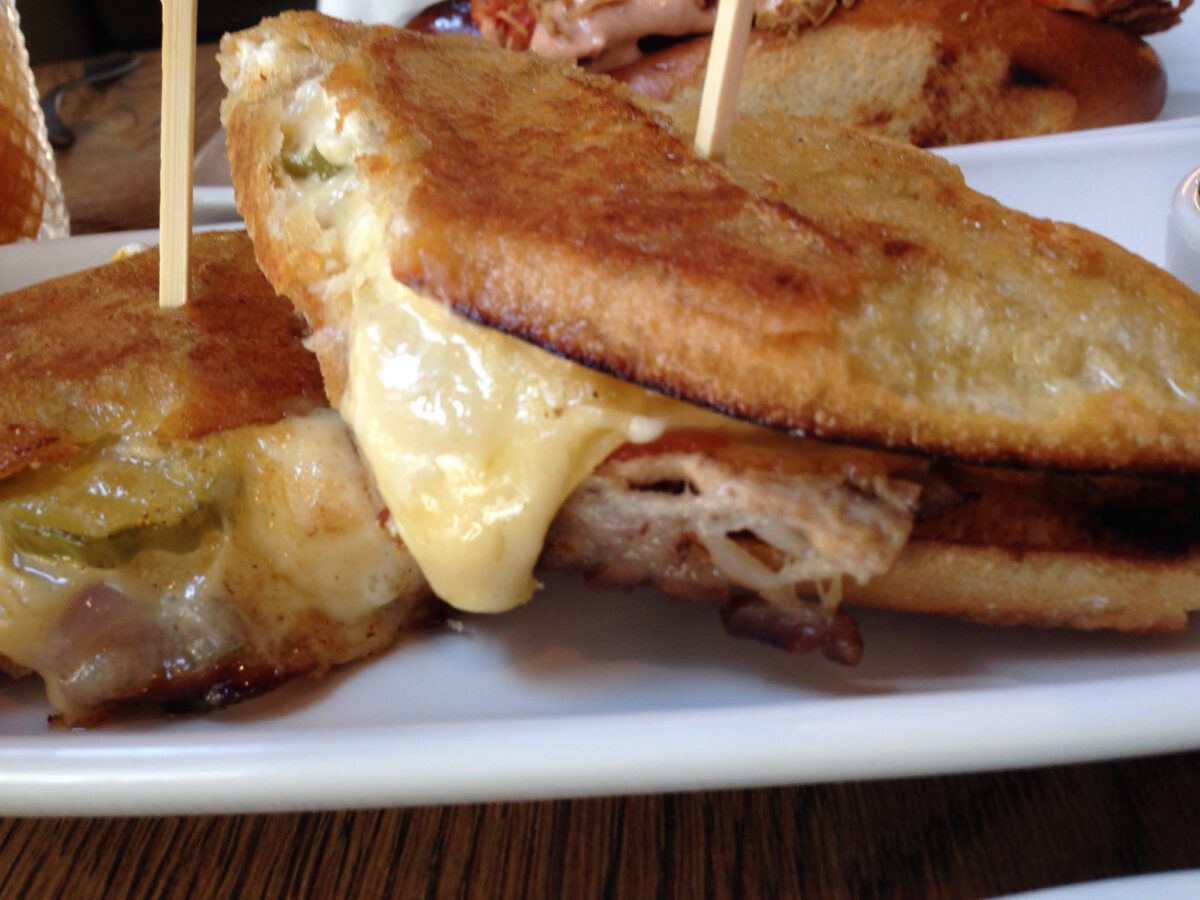 Last but not least, I miss my bike. Well, technically not really, because Lac and I brought back our Amsterdam bikes when we moved, but for some reason it's not the same as biking over cobble-stoned narrow bridges, dodging clueless tourists and not trying to fall when crossing tram tracks. Ah the memories! Biking in Amsterdam will always hold a very special place in my heart.
I think it's time to book a ticket…
Have you had any experience with life in Amsterdam? Let us know in the comments!