Student cities in the Netherlands: to an outsider, they can seem incomprehensible and practically identical. But, once you get to know them, you realise they each have very different characteristics.
It's crucial to take these differences into account when you're choosing where to study in this beautiful, flat country. So, without further ado, here is our ultimate guide to the student cities of the Netherlands.
Why should I study in the Netherlands?
The Netherlands may be a small country, but it's one of the most densely populated in the world. With that, comes lots of different people and cities rich in culture and history.
But what you really want to know is: what are the student cities in the Netherlands and what are they like? Well, you're in luck with this one, as there are lots of student cities in the Netherlands. The Dutch are also amongst one of the best English speakers, outside of native countries, so it's the perfect country for internationals.
Student life in the Netherlands
The universities in the Netherlands are pretty top-notch — with most universities in the country ranking in the world's top 400, with 8 in the top 150! Most cities in the Netherlands have quite a large student population and there is always lots to do.
READ MORE | Studying in the Netherlands: the ultimate guide
What's more, as the country is so small, you can travel easily from place to place within a few hours and without breaking the bank. Also, as they are so pro with speaking English, most courses are provided solely in English, and tuition fees are low for EU students (€2000). So, where should I go, I hear you ask?
No need to cry over your student loan this time…
Where to study in the Netherlands?
Leiden
The best way to describe Leiden is 'your home, away from home.' Leiden is a small city, sandwiched between The Hague and Amsterdam (only 15 mins from the Hague and 30 to Amsterdam).
Leiden is known for its picturesque canals, some of which look identical to a view you'll get in Amsterdam — it's basically best described as a mix of Amsterdam and Delft. I have a massive soft spot for Leiden, as it's so homely and beautiful. Coming from someone who spent 3 years studying in a smaller place, they can be by far the best.
The student community is more tight-knit and there is still enough for you to do to keep you occupied. The student community makes up a large part of Leiden, so it's more focused (it's actually known for its student associations).
Leiden actually has the oldest university in the whole of the Netherlands (1575!), so it has taught tons of students over the years. It's especially known for social sciences and law. As Leiden is the birthplace of Rembrandt, it's known for its artistic roots as well.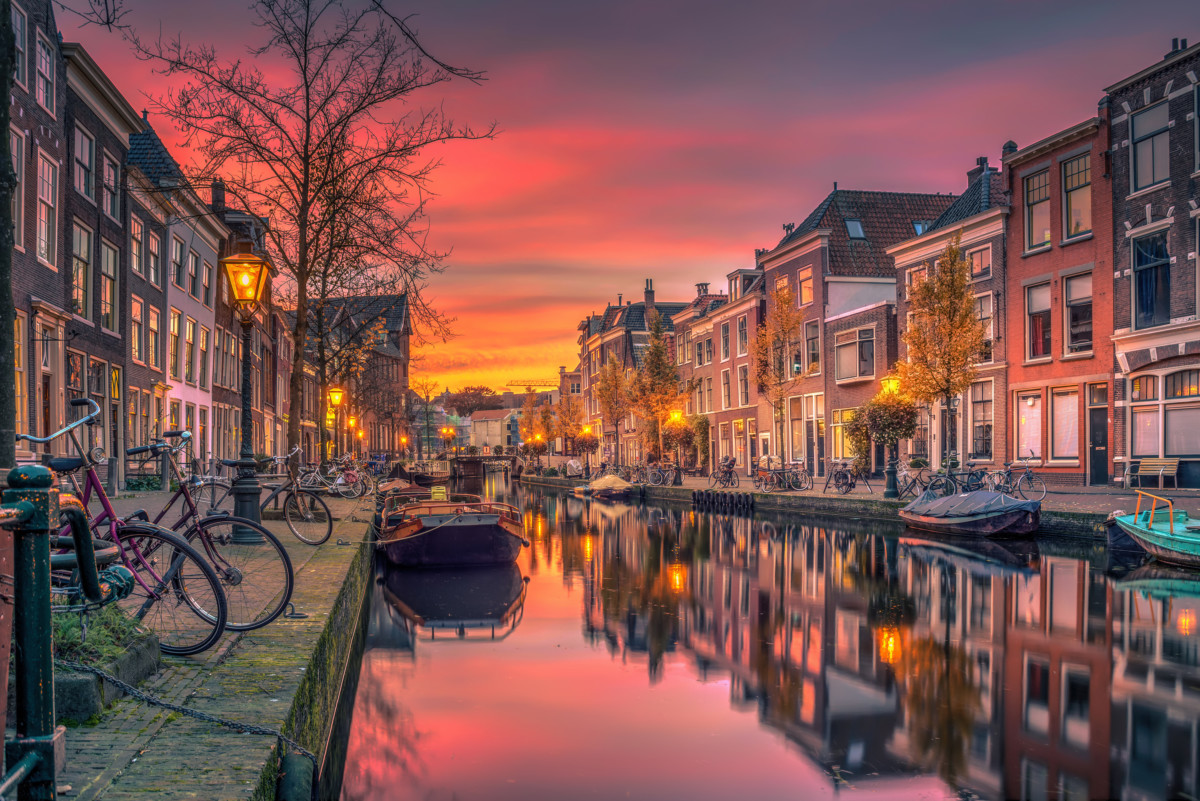 Groningen
This city of the north is bustling with lots of students, making it an incredibly popular place to go as a student. It's the largest city in that region and it's very diverse, with lots to do.
It's equally as appealing to the eye (the city center was actually voted the best in the country for a few years). The university is a landmark in itself and is the second oldest in the whole country. The city also has lots to discover and it ranks high when it comes to places to study. PLUS, it also has a great nightlife if you're a party animal. Groningen is basically renowned for being a great student city as a lot of the population of the city are actually students.
The University of Groningen is the 6th-ranked university in the Netherlands and 80th in the world and is one of the oldest universities in the country (est. 1614). It's known for its female success: first female lecture and first female student — and also the first Dutch astronaut! So it has some cool history behind it.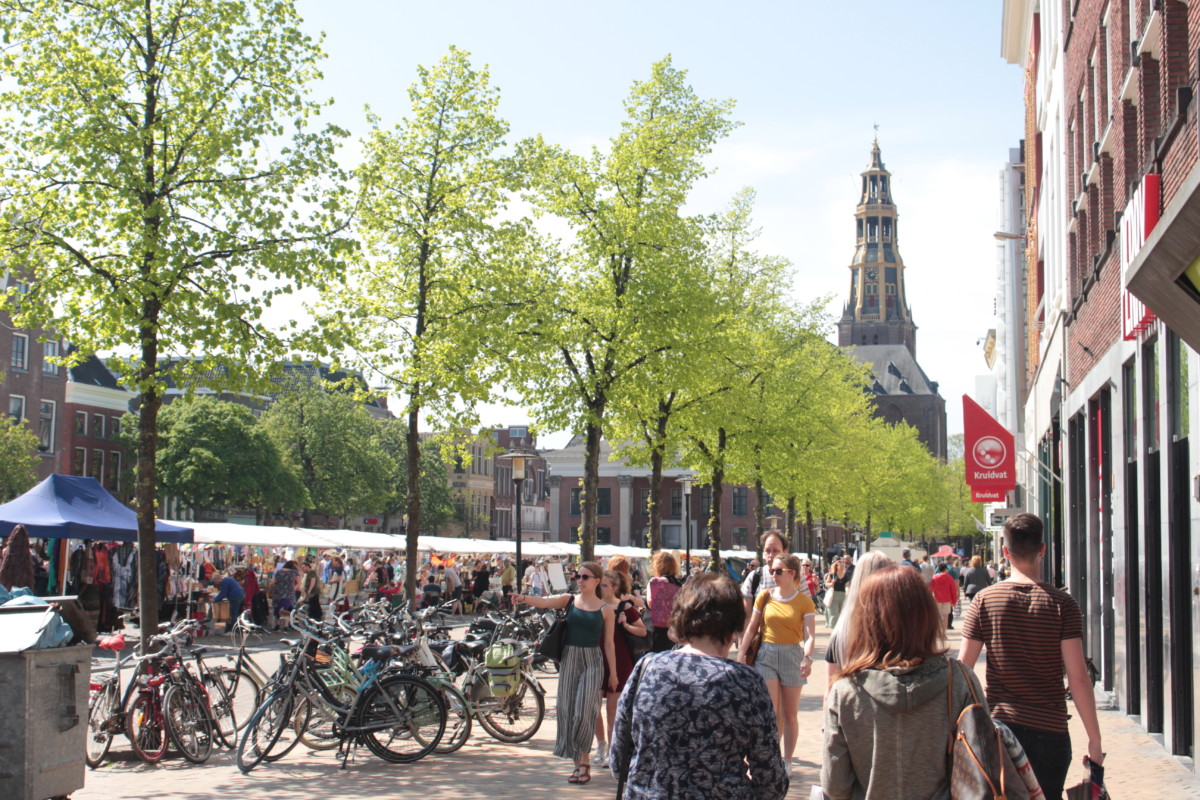 Amsterdam
Amsterdam is an obvious choice, being the capital and all. It is much loved for its museums, canals, picturesque scenery and of course, there are tons to do. Amsterdam actually has the 2nd highest-ranked university in the whole of the Netherlands (The University of Amsterdam) and it's the country's largest. It also ranked in the top 100 in the world for the best student cites. Don't worry, there is also plenty of courses taught in English — which has been heavily criticised.
If going out is your thing, there is plenty of nightlife in Amsterdam, but entry to a lot of the clubs is pretty pricey (€10 – €15 — ouchy for students). If culture and history is your thing, then Amsterdam is perfect. From the Anne Frank House to the Van Gogh Museum, it's a city with lots to offer.
Note: Of course, there are lots to do in Amsterdam and the student community is large and diverse, but you don't have to be a student to experience what Amsterdam has to offer. Amsterdam is also a lot more expensive than many other places in the Netherlands. So if you have the money and really want to study in Amsterdam, then go for it. If you think Amsterdam is the only place to be when you're a student, you're wrong, so try somewhere new if this is the only reason why Amsterdam is your choice!
Rotterdam
Rotterdam, being the second biggest city in the Netherlands is also bustling with lots of different people, from lots of different nationalities and also has a large student community. It is known for its port, which is the biggest in Europe.
If architecture and design is your thing, then this is the city for you. It has a rich history, one in which resulted in mass damage during WWII. As a result, Rotterdam used the city as a blank canvas to create an up-and-coming city vibe. It is the modern city of the Netherlands and its architectural design is sublime.
It's known for its multiculturalism, electronic music scene (the nights out are great) and it's university: Erasmus University Rotterdam (72nd in the world — known for its business school).
Eindhoven
Eindhoven is another city which is really big on innovation, with lots to do. Home to the well-known brand 'Philips', the city is literally 'lit up' with innovative spaces and buildings. This is why this city is a hub for technology and engineering. This is represented through Eindhoven University of Technology, which ranks highly amongst the world's universities for architecture. The university also works closely with Philips and other tech companies. So if you're looking to study anything innovative, then here's your place.
Eindhoven itself is also a lovely city, with lots going on. The nightlife isn't too shabby and there are plenty of places to explore. There is also a main airport there (which usually has cheaper tickets than Schiphol), so it's easier and cheaper to get home if you're a flyer!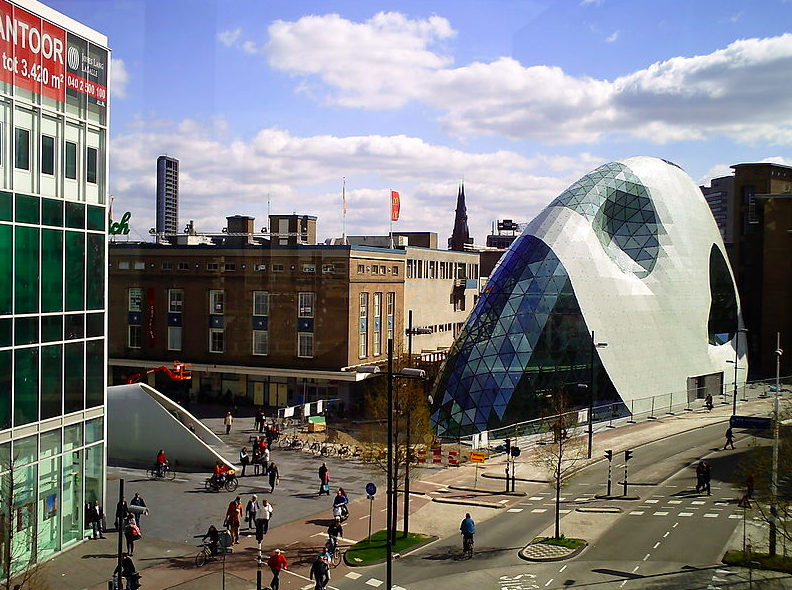 Delft
Delft is a beautiful small city located between the Hague and Rotterdam. Its sports all of the picturesque canals, Dutch houses and cobbled streets. For this reason, it is seen as a very scaled-down version of Amsterdam — minus the hoards of tourists. The city also has an incredibly rich history and is a true 'postcard Dutch city.'
It's also home to the country's oldest and largest public technical university, founded in 1842. Delft University of Technology (TU Delft) is ranked 78th in the world. If mathematics and computer sciences (and anything to do with technology) is your thing, then this is definitely a university to consider. It is also one of the top universities for architecture. The campus is large, considering how small Delft is, and it's extremely popular amongst international students.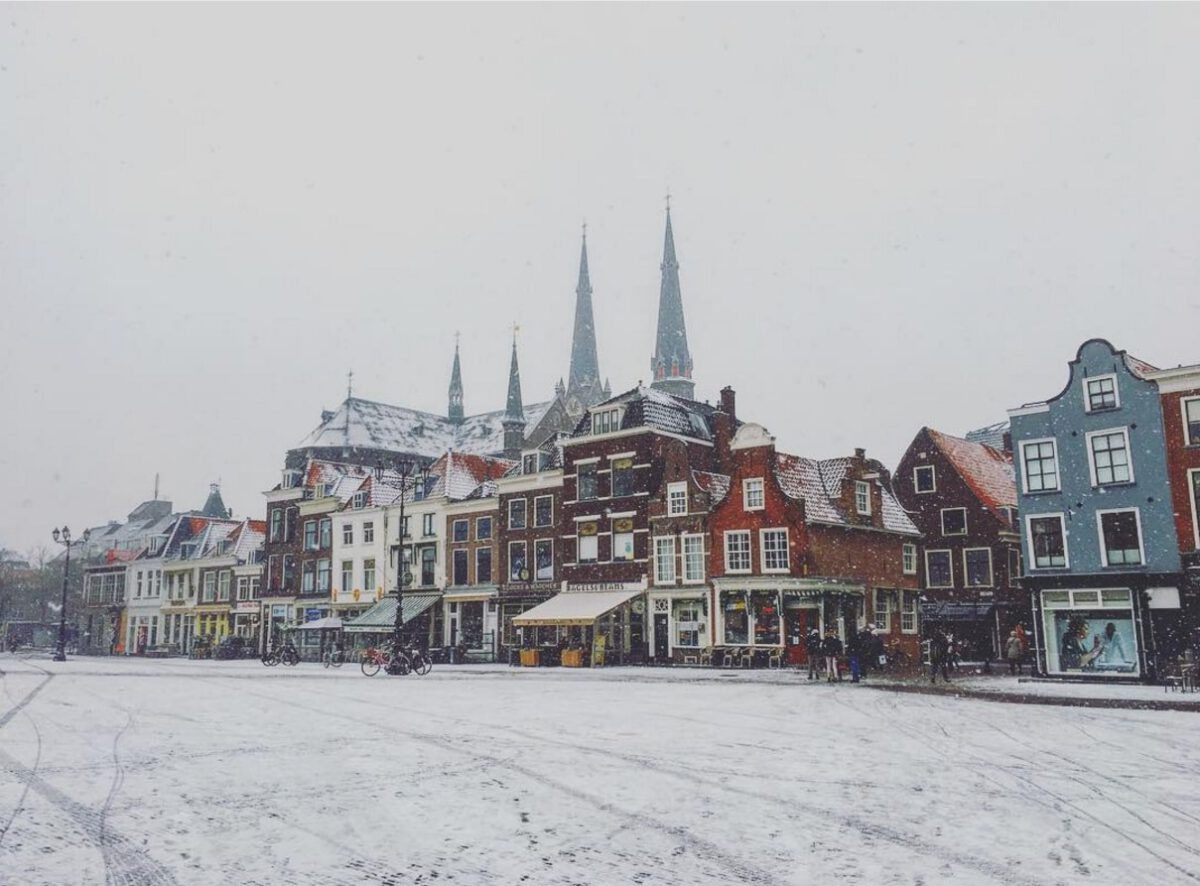 The Hague AKA Den Haag
The Hague is often described as the 'should-be' capital of the Netherlands as it holds the International Court of Justice, embassies and the government there. It is a large city, scattered all over the place and is just as beautiful as the rest of the Netherlands. The Hague is also close to Rotterdam, Leiden and Amsterdam, so it's in an ideal spot to get around Holland.
If you're after a multicultural city, rich with history and culture, then this may be the city for you. There is lots to do in the Hague including (but not limited to), shopping; visiting the Binnenhof (home of the government); the Peace Palace and the Noordeinde Palace (home of the royal family). There is also a beach nearby in Scheveningen — because who doesn't love the beach?
The most popular university in the Hague is The Hague University of Applied Sciences and it is what it says on the tin — a science university. So if science and culture is your thing, then this is the place to be.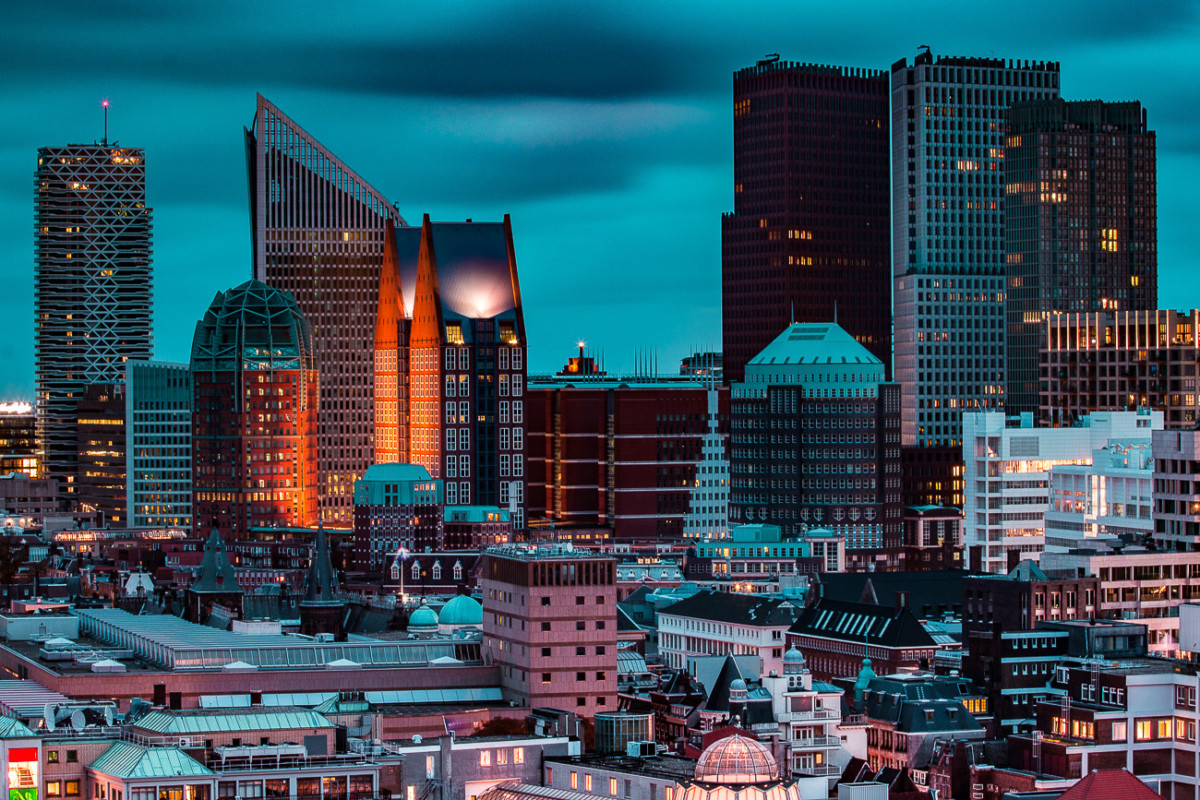 Tilburg
Tilburg is another city with plenty going on in it. All year round there are plenty of events happening, especially in the summer, where festivals take place often within Tilburg. Despite Tilburg being known as a less-popular place to live within the Netherlands for expats, it's rapidly turning into the go-to place and is now especially popular with students.
Tilburg now has a large student population and there is always a lot to do within the university. The nightlife and culture is affordable and you are in an excellent place in the country to travel (relatively cheaply too).
Utrecht
Utrecht is one of those underrated cities (IMO) of the Netherlands. It's another traditional picturesque Dutch city, with more of those canals that we all love. It is also a great place to shop, eat and have a drink on the terraces. It's also in quite a central location, so it's literally perfect if you want to anywhere in the country in a reasonably short time.
Utrecht University is also an excellent research university, with lots of student societies and activities. It's actually one of the oldest universities in Europe (est. 1636) and is one of the largest universities in the Netherlands — so you can be sure that the student life will be on top form. The nightlife is said to be good in Utrecht too, so you can wind down with a drink or 10 after a hard day in lectures.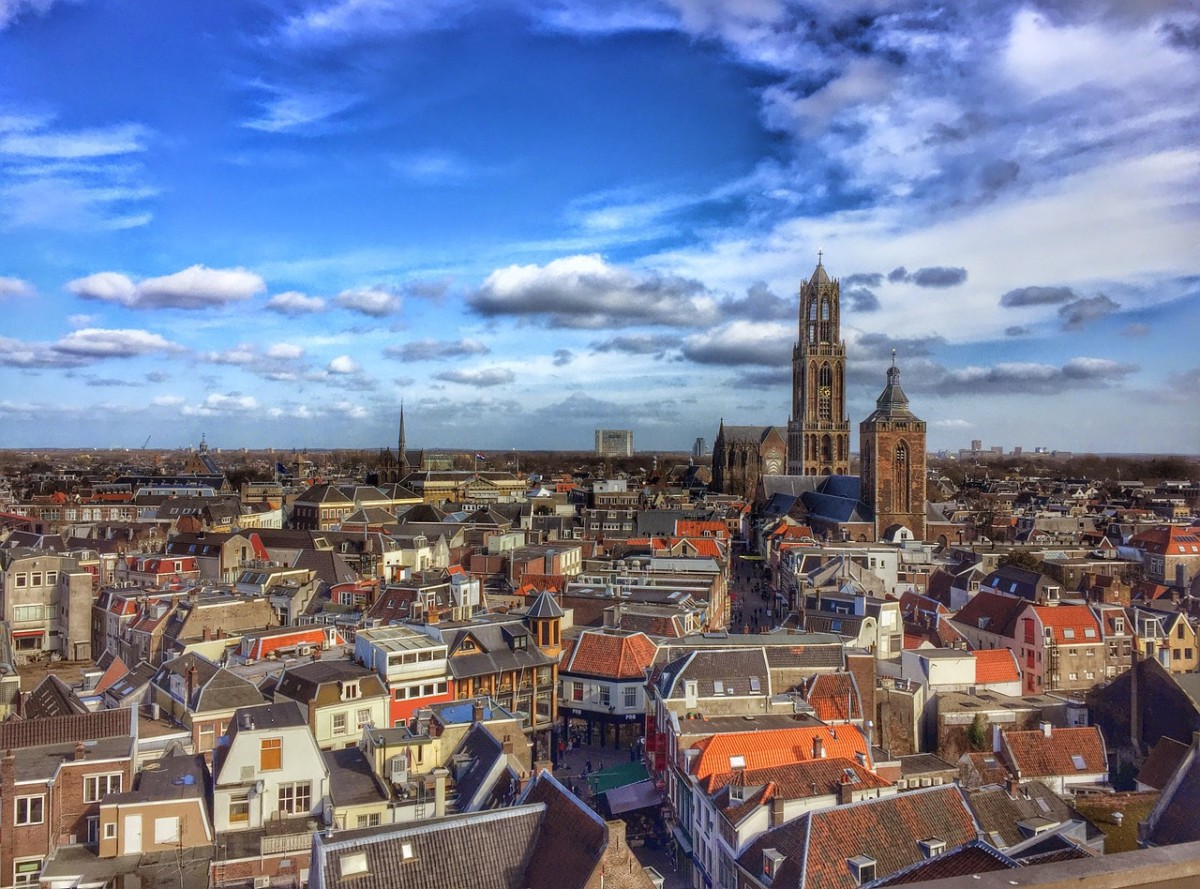 Maastricht
Maastricht is a beautiful city that is right in the tail in the far south. It borders Germany and Belgium, so it's easy to escape the Netherlands if you'd ever want to (unlikely 😉). For this reason, Maastricht is very diverse and when you visit you can tell that it's different to other traditional Dutch cities. The region also is more hilly, which is weird as hell as most of the Netherlands is completely flat. Before you panic, it's still bike-friendly, don't you worry!
In Maastricht is Maastricht University, ranking 6th in the world for young universities. It is the most popular in the whole region, and more than half of the students are international students from around the world. You can be sure if you go here, you will be amongst a diverse set of people.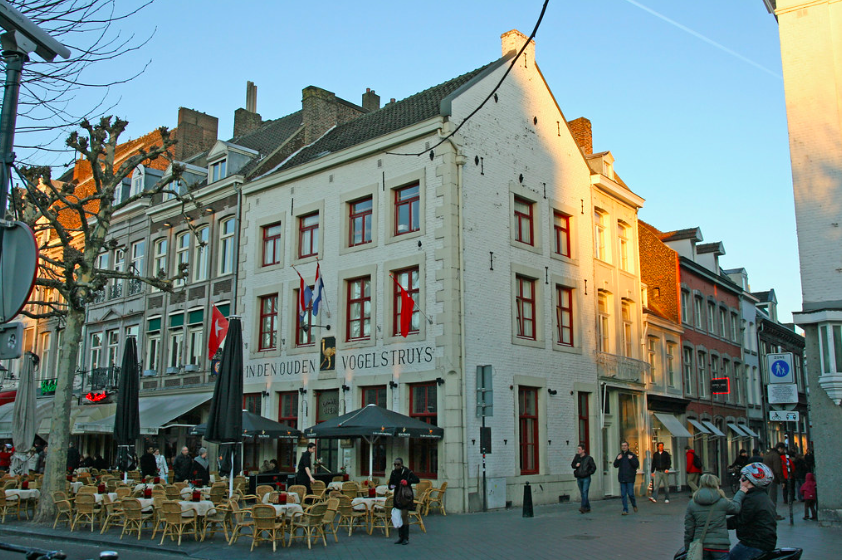 What are other student cities in the Netherlands?
And that's not all of the student cities in the Netherlands…
There are plenty of other places to go in the Netherlands for your studies. Here is another list of some of the cities you can enjoy your studies at. There are just too many to choose from, eh?
Some others include:
Dordrecht — famous Da Vinci College, perfect for design lovers
Arnhem — lots of internationals, perfect for sciences
Wageningen — loads of English-speaking courses, perfect for internationals
And there are many other cities with universities, but the ones listed in the article are definitely the most popular.
The only issue now is actually getting a place — it certainly isn't easy. You're going to need this article for that. Good luck with your move!
Do you know any other student cities in the Netherlands? Which is your favourite? Let us know in the comments!
Feature image: RalfGervink/Pixabay
Editor's Note: This article was originally published on 20 February 2019 but was updated for your reading pleasure in January 2022.