Do you need some Dutch Courage to learn Dutch?
We have all come to accept that learning Dutch is tough! In fact it is so tough for us non-native folk that everyone* gives up at some point (*totally made up statistic but totally believable!)
The struggle is real and here at the Dutch Review if we aren't telling you the best places to eat in the Netherlands we are telling you how hard it is to order your dinner when you do find that sweet little cafe in Leiden or the best street stall in Utrecht. Do not fear, I am happy to inform you that there is now an answer to your language woes.
British research – because nobody other than the Dutch would come up with such a groundbreakingly obvious discovery – found that alcohol is the key to boosting language speaking skills.
DISCLAIMER – Drinking in excess if bad for you, can cause you to dance horrendously in public, put you in a false sense of security and other more serious things. See the excellent guidance from the DrinkAware campaign for more information on the dangers of alcohol or if you think you have a problem.
Dutch Courage: One for the step
What has been found is that a low dose (sad times) of alcohol, as little as half a litre, can boost your pronunciation and ability to communicate in a foreign language. To make this discovery even better the alcohol of choice is none other than beer. Good, honest, wholesome hops. In order for this to work however you do need an understanding of the language. Half a pint of Heineken won't have you fluent in Dutch or any other language for that matter so some studying is required.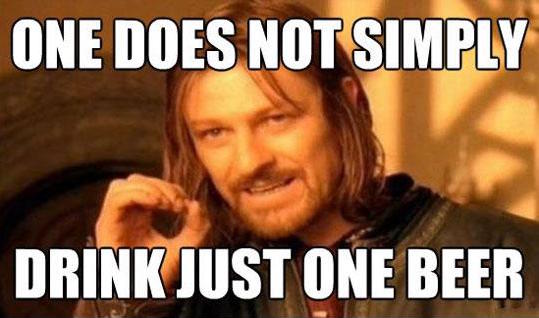 Dutch Courage: Fancy a pint?
With all research like this we like to test the theory so you don't have to and then rip it apart but lets face it, we don't need a laboratory or controlled conditions to test this because I can confirm I have already inadvertently challenged the theory (with an unhealthy mix of white wine and gintonics rather than beer but lets not fight over the particulars!). The things I have to do!
How does alcohol help your Dutch? I hear you cry. The actual biological effect has not been tested here and it is worth noting that alcohol in this study had no effect on the individuals perceptions of Dutch speaking ability instead what they discovered was that other peoples perceptions of those who had consumed the alcohol spoke more eloquently and more coherently than those who hadn't.
So what is really happening here? For me it comes down to confidence and the boost that our confidence gets after a swift half. From personal experience one of the biggest barriers in my ability to speak Dutch is the fear and embarrassment of sounding like an idiot. Ply me with a little 'inhibition inhibitor' aka alcohol and not only will I talk more but I am more likely to have a go at the crazy words and attempt those guttural rasping "g's".
Did we need research to confirm this? No.
Are we glad research has proven this to be true? Hell YES!
Giet me een drankje en laten we praten!