Dutch is an odd language. If you immigrated to the Netherlands for work, learning the language can make all the difference. And in general, learning the language of the country you live in will make you feel so much more at home. 
Vocabulary, conjugation, forming questions and so on can be liberating. Naturally, when I arrived in the Netherlands I couldn't understand anything. I figured it was just me, being new to a country and not knowing much about the language. When I started to learn what words meant, I realised what people were saying in most conversations. It was like finding out something about a person that makes them lose all their mystery. Like finding out that George Clooney isn't that smart, or that Jennifer Lawrence has a boyfriend. All I knew is that I didn't know how to speak Dutch.
Quick shout-out to the great Bart de Pau before we get into the nitty-gritty. If you'd like to learn Dutch for realsies – and not just in seven words or less – then check out his website or hit up his Youtube channel for more tips on Dutch vocab for beginners. 
When I first started learning Dutch…
I am unsure whether it is a generational thing, but at most points conversation can run purely on slang terms. If you translated a conversation word for word, it would sound like a conversation between a bunch of 'Valley Girls' (e.g. Alicia Silverstone in Clueless). The worst is conversations you can hear on public transport between Dutch girls under the age of 21; it gives a perfect case study into the mindlessness of the 'yolo/swag' generation.
Now, without further ado, allow me to teach you the seven words which you can use to have a full conversation in Dutch, and also their meanings.
(Since we know that ya'll are too lazy to read sometimes – and we really liked the concept – we also did this one in a video-format. Enjoy!)
How to speak Dutch: Lekker; nice, sweet, tasty, good etc
This word can be used for almost anything. Pretty much anything good is 'lekker'. When applied to food it means that the food was tasty (eg 'Hoe zijn de worsten?' 'Heel lekker' -> 'How are the sausages?' 'Very nice'). It can also be applied to people. A good looking person is referred to as a 'lekkerding', which translates literally to a 'sweet thing'. From what I have learnt, there seem to be no limits to this word. The most common Dutch way of saying goodnight is 'slaap lekker', which translates to 'sleep well'. I haven't done any research, but from what I have seen this could literally be the most commonly used word in Dutch.
If you'd like to hear the word so you can practice your pronunciation skills right away (yes, go on, don't be embarrassed – shout it proudly at your computer screen), here's a handy video on 'Lekker'…
How to speak Dutch: Leuk; nice, fun.
This word means more or less the same thing as 'lekker', but it refers more to things that you do. Anything from having a new book ('ik heb een nieuwe boek' 'leuk man' -> 'I have a new book' 'Nice, man') through to holidays ('mijn vakantie was echt leuk' -> 'my vacation was really fun'). When someone is talking about things they have done, for example a weekend or seeing a movie, the most common response in Dutch is 'leuk man' ('nice, man') or 'wat leuk' (means something along the lines of 'how nice'). Something doesn't necessarily need to be amazing or incredible to be described as 'leuk'; something as mundane as taking a bath could be described as 'leuk'.
As a result, the term can be applied to everything from the mundane and normal through to the amazing and incredible. Obviously though, it should not be used for things that are bad events. It would be poor form to reply with 'leuk man' after someone tells you they had to go to a funeral on the weekend.
How to speak Dutch: Zeker; certainly, certain, definitely.
This word can be used to respond to pretty much any question. For example; 'Was het leuk?' 'Zeker man' -> 'Was it fun?' 'Definitely, man'. This can also be used after someone has made a statement, to express the other person agreeing, e.g. 'Het was echt leuk' 'Zeker man' -. 'It was really fun' 'Certainly, man'. The equivalent in English would be more along the lines of 'True true' to agree with what the other person said, although perhaps this is just my Australian slang. The word can also be used as a question, when checking whether someone is sure about something. For example, 'Zeker man?' –> 'Are you sure, man?'.
"Dat is te kek"?
How to speak Dutch: Zo; so. "enzo" means "and so on".
This can be added to the end of almost any sentence. It is like the salt of Dutch language. It is not needed at any time but it can be used with anything. 'Zo' or 'enzo' means something along the lines of 'and so on'. For example: 'Het is echt mooi en echt lekker enzo' -> 'It is really beautiful and really nice and so on'. It is the equivalent of 'etc' in English.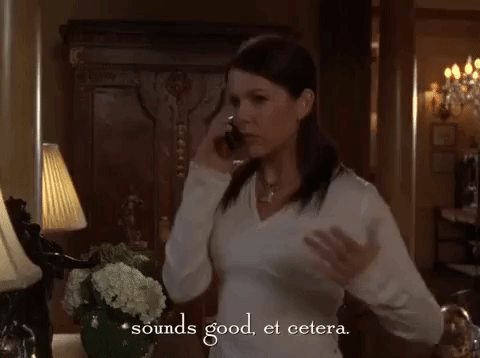 How to speak Dutch: Mooi – Pretty, beautiful, sweet, good.
Basically anything in Dutch is 'mooi', or 'pretty'. The actual English translation is something like 'pretty', but it means more along the lines of 'beautiful'. A town or a city can be 'mooi'. A person can be 'mooi'; e.g. 'Zij is heel mooi' -> 'She is really beautiful'. It does not just apply to girls though; a guy can be referred to as 'mooi'. The first time my girlfriend said I was 'mooi' I wasn't sure whether she was teasing me, because in English if you say a guy is 'pretty' then it is usually because you are teasing them. It's like saying a guy is a 'pretty boy'.
You can also reply to pretty much anything with 'mooi zo', which translates as something like 'beautifully so'. For example; 'Ik heb een nieuwe laptop' 'Mooi zo' -> 'I have a new laptop' 'Beautiful so' (In this case 'mooi zo' means more like 'good for you'). It sounds strange, but it is essentially saying that you think what they are saying is 'beautiful' or 'sweet'.
Do you like a Dutch person? Want to compliment them and use flattering words like 'mooi'? Watch this Learn Dutch video on "How to Love in Dutch", which is essentially a compilation of interviews with people who are learning the language for someone they love. Thank you, Bart!!
How to speak Dutch: Echt; Really, Really?
This is translated simply as 'really'. It can be used as an adverb; for example 'Het is echt lekker' -> 'It is really nice'. It can also be used as an exclamation, to express surprise, or to ask a question. Much like saying "Really?" in English. For example; 'Ja, het was heel mooi' 'Echt?' -> 'Yeah, it was really beautiful' 'Really?!'. It may have a simple meaning, but it is used all the time in Dutch conversations.
How to speak Dutch: Hoor; ???
This word doesn't really translate into English. I guess you could say it translates as 'Surely' or 'sure'. It works in a similar way to 'echt', functioning as an adverb. It is mostly used to emphasise something, for example when saying something confidently. For example; 'Wil je wijn?' 'Ja hoor' -> 'Do you want wine?' 'Yeah, sure'. It can also be used to disagree with something. For example; 'We komen te laat' 'Nee, hoor' -> 'We are going to be late?' 'Nah, surely not'. HOWEVER; be really careful how you pronounce it. It is pronounced like the word 'whore' in English.
I didn't feel comfortable saying this at first, because I was worried I might be misunderstood. To make it easier, I emphasised the 'double O' sound. When I first said this in conversations with a few Dutch women, I got a few dirty looks. This is because I was pronouncing it like the Dutch word 'hoer', which actually means 'whore' in English. So yeah, be careful about that otherwise you will end up sounding like Frank Reynolds from 'It's Always Sunny In Philadelphia'.
How to speak Dutch: Bonus points – Man
Same as English. This simply means 'man', as in the way we use 'dude'. It's added at the end of every sentence. Kinda like the way Jesse Pinkman from 'Breaking Bad' ends every sentence with 'bitch'.
Example conversations:
To give you an idea of how this works in a conversation, I have written an example conversation below. I wish I could say it is an exaggeration, but this is pretty much a word for word transcript of an actual conversation I overheard.
Hoe was Leiden man?   ->   How was Leiden, man?
Echt leuk man! Het was echt leuk, echt mooi en ook lekker rustig enzo.   ->   Really fun, man! It was really fun, really beautiful and also nice and quiet.
Echt man?   ->   Really, man?
Zeker man.   ->   Definitely, man.
Lekker man.   ->   Nice, man.
Mooi zo, man.   ->   Beautifully so, man.
Het is echt mooi enzo man.   ->   That is really beautiful and so, man.
Ja hoor, man.   ->   Yeah sure, man.
Good luck speaking Dutch! Remember these seven basic words and you should be able to blend into any Dutch conversation. Just make sure to say 'man' at the end of every sentence, and most importantly learn how to pronounce 'hoor' correctly.
We've also 7 MORE words of Dutch on our Youtube channel! Better subscribe to that one, hoor man! 
Thanks for staying with us throughout the whole article – you must be super committed to learning Dutch! (or you were just waiting for the word Gezellig 😉 Don't worry – we saved it for our next article) Now you've learnt the basics, give us a follow on twitter if you want to stay updated on more ways you can learn Dutch. 
Speaking of – here is a video we made together with our friend Bart De Pau from Learn Dutch (whose youtube channel has almost 90K subscribers) all about dating in the Netherlands. This might be useful if you find you've found yourself struggling to flirt and overusing the word 'mooi'…
Good luck! / Succes! 
Did you learn any new Dutch in this article? Practice it in the comments below!
Editor's Note: This article was originally published on 15 August 2016, and was updated 30 October 2019 for your reading pleasure.
Feature image: StockSnap/Pixabay