7 tips for finding an English-Speaking Job in Amsterdam
The fact that your reading this article, shows you're seriously considering a change that will ultimately carve a career path, potentially paved in gold. Your destination – Amsterdam. Why? The Dutch are on a mission, creating Europe's most prolific start-up community and the opportunities English speakers are endless.
How to Job Hunt Abroad, When You Have No Idea What You're Doing
Being an outsider might make job hunting seem tough, but being fluent in English just gave you that competitive edge. Job hunting is never easy, golden rule of thumb is network and get noticed. Be prepared to put in real time and ready to face challenges, obstacles, possible rejection but ultimately this journey will be worth every piece of effort your prepared to commit.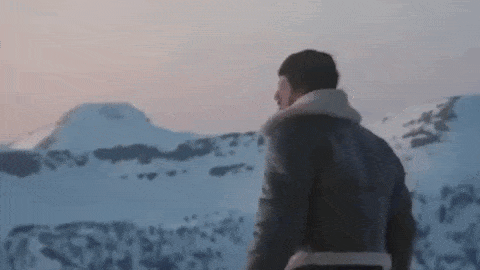 1. Don't go at This Alone
Most likely you're lucky enough to already be settled in the Netherlands, and seeing the benefits of being a global citizen. However, to get results on the job front fast, you really need to put yourself out there.  Sounds daunting, right? Well it needn't be and you don't even need to leave your seat.
The first part of your strategy should be letting people know you're considering a change and outreach. Social Media is your golden ingredient, LinkedIn and twitter are your key tools, if you not already set up on the platforms, this is the first place you need to start. Get yourself a cracking profile, follow your target companies and start making connections. Forbes have written a helpful guide on 'how to market yourself on LinkedIn'.
Twitter offers more job opportunities than any other platform and direct access to key influencers who do the hiring and the firing! It's really that simple – LinkedIn lets you know who they are, you've got one opportunity and 140 characters to sell yourself to that key person, don't be afraid just do it. Tweet ?
2. Upgrade Your Skills
Ongoing professional development and keeping your skills current are vital to making you stand out from the crowd. We know, easier said than done. Top tip – take your CV, and pull it apart. Look at your strengths and weaknesses and decide what and where needs improvement. It might be your looking to jump back into a previous career path, retraining completely or upgrading your current qualifications. The Netherlands and Amsterdam offers so many opportunities for the English speaker, it could in fact be just as easy as going back to basics in the UK. Let's say your previous career in the UK was a top CEO's Executive Assistant, well in Amsterdam Executive Assistants who are English Speaking are in high demand and we've got a course for that, check out the well-known International training providers Souters. See if you can land yourself the opportunity to shadow a new connection or maybe a friend in there day to day role, get a taster for what it might be like to work in a start-up.
Any experience you can gain makes a bold statement on your CV.
3. Take Advice from Others
The best advice you can ever take, is from someone who's made the change a success. The old saying 'it's not what you know, but who you know' really can prove to be the most vital tool in securing your dream role. Many people even strangers are happy to share the success and hand out advice. What you really want to aim for is finding a mentor who can open doors and avenues that may not have been achievable without their assistance.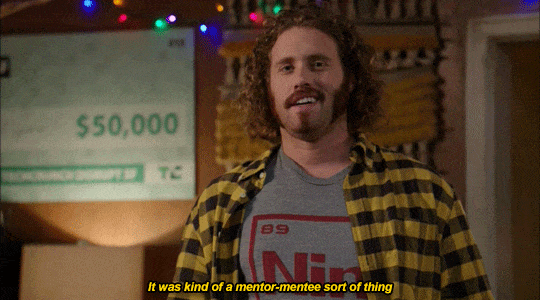 Start off by working online
Since we live in the age of technology there are lots of opportunities to find an online job. A lot of it involves freelance work and will require you to get creative at times. One of the more popular alternatives, in this case, is to start your writer career at a well-established paper writing service like this one. Overall this experience can be used as the basis of becoming a content writer for various websites in the future so it is an option worth taking into consideration.
5. Get out and Visit Industry Events
Creating your own luck can be the golden ticket. Being in the right place at the right time can go a long way in meeting the right people and businesses. Industry events like VRDAYS and business groups can be exactly the right place to get that 'Big Break' and land a English-Speaking Job in Amsterdam. Amsterdam's top two accelerators: Rockstart and Startupbootcamp are always on the lookout for English speaking talent.
6. Hit Local Co-Working Spaces in Amsterdam
People thrive and share in co-working spaces, and that means endless opportunities to show your talent. Mixing and making new business friends can offer many advantages, opportunities and job leads you might not normally come across. This helpful site launchdesk offers you the chance to grab addresses where co working space exists and possibly rent co-working space if it takes your fancy.
7. Finding an English-Speaking Job in Amsterdam? Job Hunting Persistence is the Key to Success
Persistence in life will always pay off in anything you do. Fortunately, there are simple ways to stay motivated and tenacious when it comes to looking for the right job.
In the End: Stay steadfast and True to Yourself
Don't be dishonest with yourself, it takes time to find and certainly land the job of your dreams. If you can budget for the inevitable or pick up some temporary work along the way it will lighten the load. Take a project management approach, plan your weekly efforts and stick to them, always, always remember to take time out for yourself as job hunting can be both daunting and draining experience. If you're sending money from overseas accounts to your Dutch account then you definitely feel the fear of being jobless, never be guided by this fear, let it motivate you to find the job you're passionate about.
And most importantly of all, Good Luck – Amsterdam's waiting!
Any other tips for finding an English-Speaking job in Amsterdam? Feel free to share!