All right, summer is officially over. No more endless terrace sessions at your favourite bar and/or sunbathing in Vondelpark (during those 72-hours of summer) with your friends. Summer in Amsterdam is a very special time, no doubt about it. Positive vibes all around and everyone seems to be out on the streets and in the parks soaking up those beautiful rays of light, but hear me out: Although nights are getting colder and you have to put on a warmer jacket, it doesn't necessarily mean that you have to dig a hole and only come out in six months' time. This season has its perks too, believe me. Here's a list of five things to look forward to this autumn in Amsterdam when the thermometer goes down but the cosiness level climbs way up.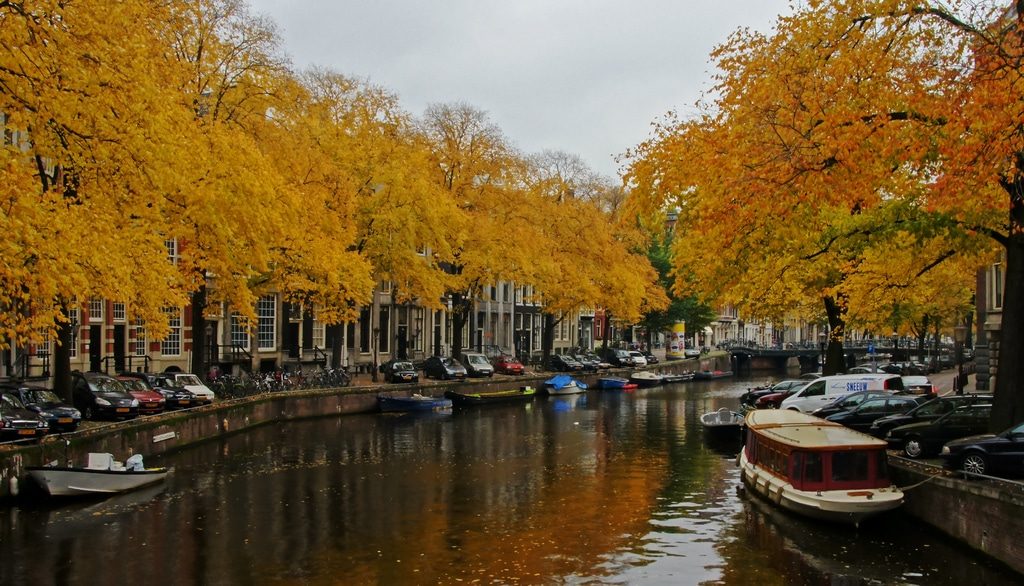 Gaze at the sky and enjoy the colourful carpet of crunchy leaves
Autumn has its magic too, especially when you look at the beautiful golden and red leaves on the streets. Don't think you have to stay inside once it gets colder. Put on a jacket and go outside. Kick around some leaves in the park and watch the clouds travel across the sky, as its painted by the warm colours of the autumn sun. You can sit down on a terrace, wrap yourself in a cosy blanket and watch some leaves dance across the cobblestones while sipping on a steamy cup of tea.
Let loose on the dance floor like there's no tomorrow
You think the city will fall into a coma after summer? Think again! October is the month when renowned DJs and industry types post up in the Dutch capital for five days to celebrate electronic music in all its glory with thousands of fans. Numerous venues all over the city take part in the Amsterdam Dance Event, short ADE, and music fans can enjoy interesting talks at conferences as well as dance dance dance at crazy parties and concerts.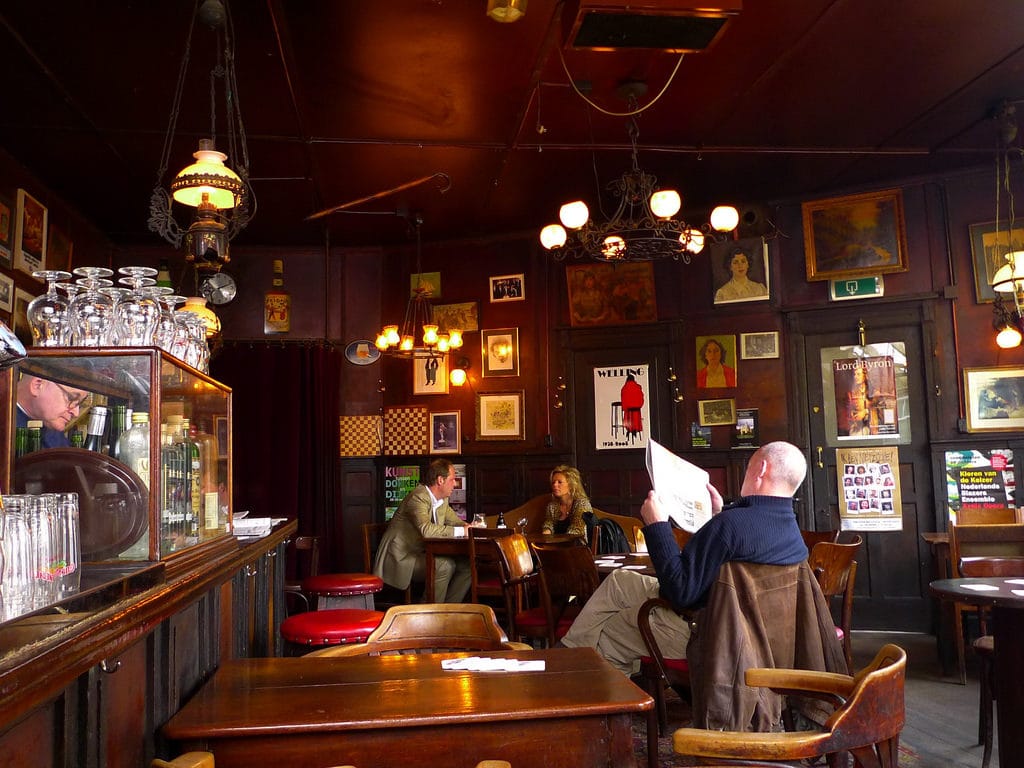 It's time to indulge again without feeling guilty
There's another bonus to chillier days and longer nights during autumn in Amsterdam. Not only can you wear your fluffy jumper you got for Christmas last year, but you can also feel less guilty for indulging in fresh apple pie and hot chocomel. Summer is fun but let's be honest, who didn't dream of a hearty meal followed by a creamy cheesecake and some hot chocolate in July? But how to fully enjoy this avalanche of calories when you have to squeeze yourself into a teeny tiny summer dress or your bikini the next day? Exactly. Rokjesdag is long over so you can order your cake and have it too. Go out on a rainy Saturday afternoon and meet your girlfriends in a cosy brown café for a creamy latte, strawberry tart and endless hours of gossip.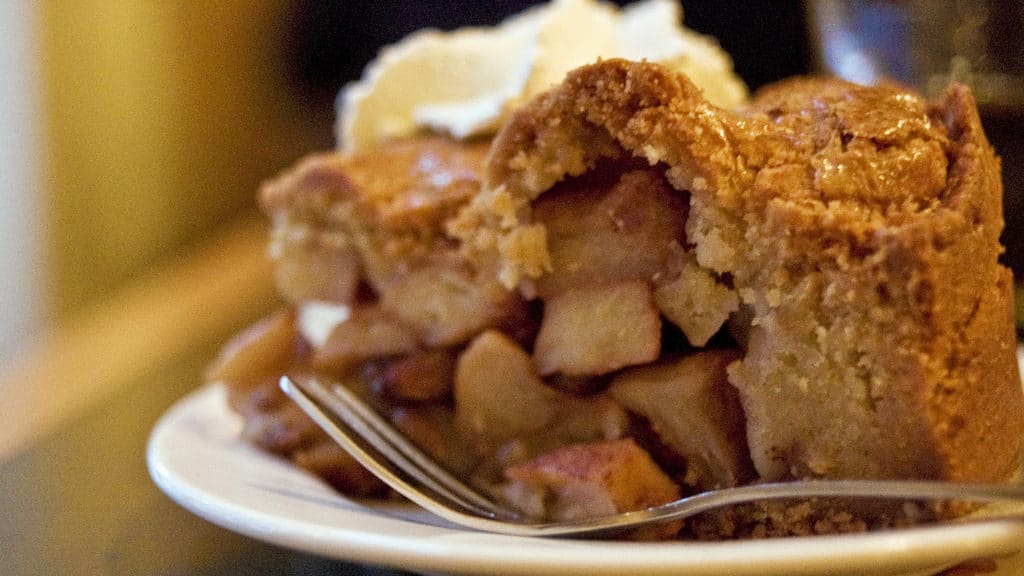 Autumn in Amsterdam is film festival season
Who doesn't love watching a good movie? Even better when it gets a bit chilly outside and you can cosy up in a comfortable cinema chair with a bucket of buttery popcorn. Between the months of September and November you'll get to see interesting screenings during the International Documentary Film Festival (IDFA) as well as animated movies at KLIK. Even kids get their movie fix at the Cinekid Festival.
Your excuse to visit museums (at night)
Autumn in Amsterdam means that cultural season is in full swing. You don't have to feel guilty anymore to spend time indoors like during summer. Go and visit the different museums Amsterdam has to offer to make the best of a rainy day. All right, but what if you are a night owl that only becomes alive after dark? Then you'll feel right at home during Museum Night that takes place every November. With one single ticket you'll get access to more than 50 museums in the city. You can stay until 2am enjoying some snacks and drinks while satisfying all your cultural needs.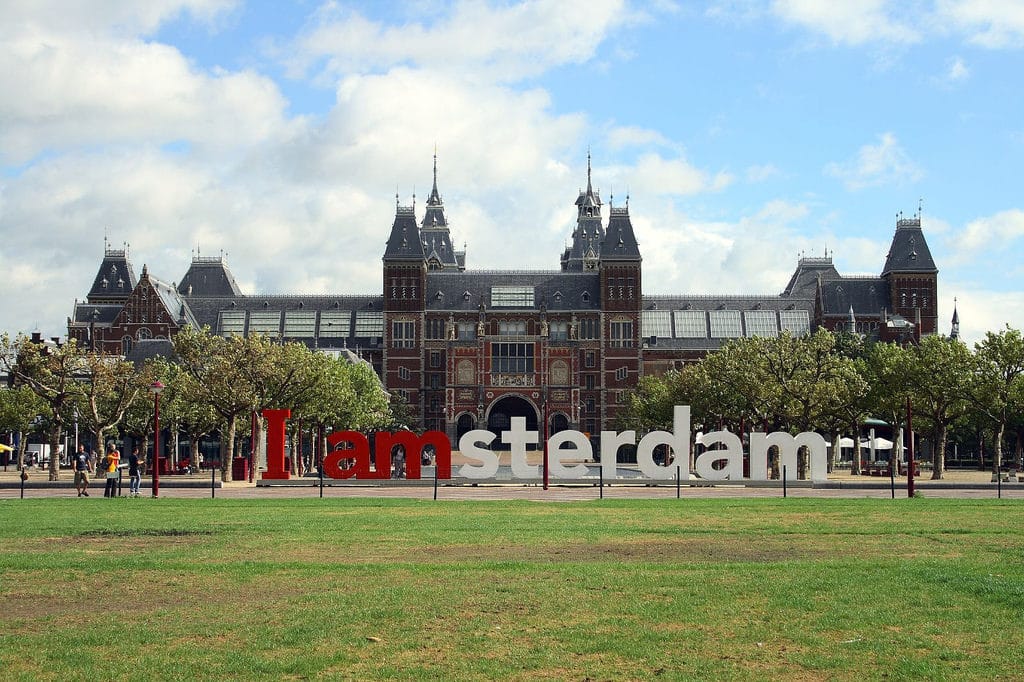 There you go. Whether you feel like dancing the night away, walking through an exhibition at night, watching a thought-provoking movie or simply want to indulge in the sweeter things Amsterdam's cuisine has to offer – go out and enjoy yourself during autumn in Amsterdam. And we haven't even mentioned Sinterklaas (St. Nicholas) and Halloween…