Looking for the best apps to have as an expat in the Netherlands?
Well you've certainly come to the right place. I learnt from doing a bit of searching around throughout my time of being an expat. There isn't too much information out there regarding apps for expats in Holland. So, seeing as technology is making all of our lives a heck of a lot easier, be sure to download these apps to make things even easier. Here are my top 7 of the best apps to have as an expat in the Netherlands. And the best bit? They are all free! Trust me – you won't regret downloading them!
#1: Best apps to have as an expat in the Netherlands:
Google Translate
Honestly, this app has been the biggest godsend and this is why it has to be #1 for me. This is especially so if you have just arrived and have no idea about the Dutch language. This app allows you to copy and paste Dutch sentences and translate them into English (and other languages). You can also screenshot something in your phone, upload it to this app and it will translate it all for you. You can also hover over your chosen text or take a photo and it will translate it all. This is so helpful if you're at the store or you receive a letter in the post. Just take a picture of it and you're away! Of course sometimes the translation can be a bit off (a poorly translated letter from the Gemeente said that 'I was going to die' once). 9 times out of 10 the translation is correct though and if it's not, you're in for a laugh. I honestly don't think I could live without this app now.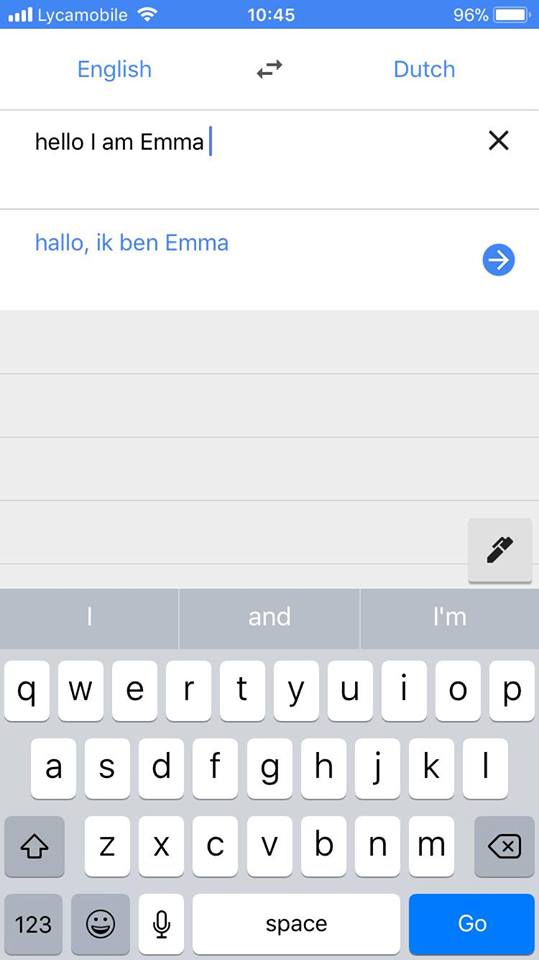 #2: Best apps to have as an expat in the Netherlands:
Duolingo
We've sung their praises many times here at DutchReview, but it's true, duolingo really is great. In case you've been living in a cave for a while and have never heard of it, I'll briefly explain what it is.
Duolingo is a free language app in English, which provides you with many different languages that you can learn FOR FREE. It's really easy to use and you can pick how vigorously you want to learn the language by setting goals. This app is perfect for beginners as it starts you off with all of the basic Dutch words that you need to learn. If you're after more free ways to learn Dutch, then check out DutchReview soon – we're compiling a guide of free ways to learn Dutch. Anyway, if a free Dutch language app isn't useful to an expat, then I don't know what is.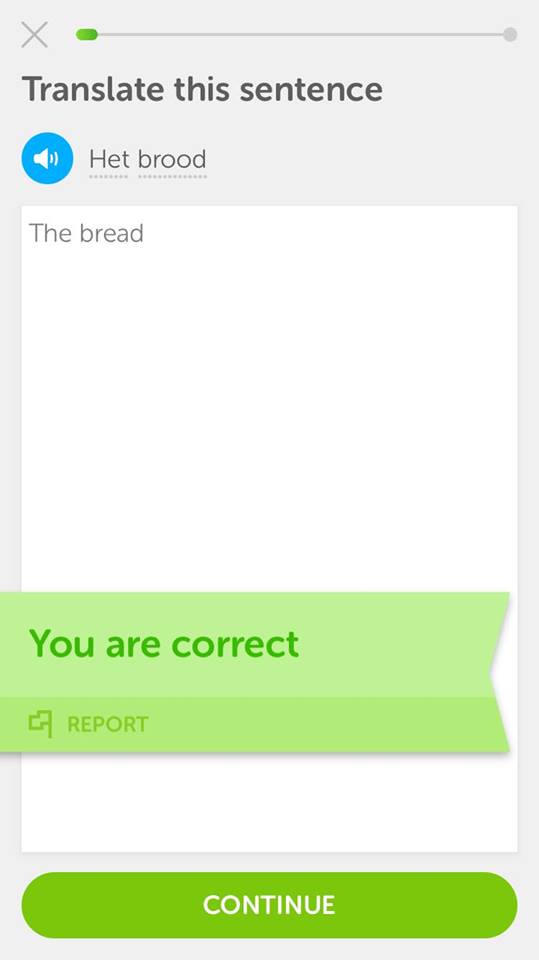 #3: Best apps to have as an expat in the Netherlands:
ING
So you've finally got your head around opening a bank account and you're looking for the best bank. Personally I would recommend ING – this is mainly due to the fact that their app is in English! Hallelujah to ING, our lives are SO much easier! That means you don't have to stress about managing your money and doing the wrong thing because you don't understand what it says. So not only does it save time, it prevents some silly mistakes and gives you peace of mind when it comes to managing your money. Their website also has an English option, so you that definitely helps (no need for any more weird translations).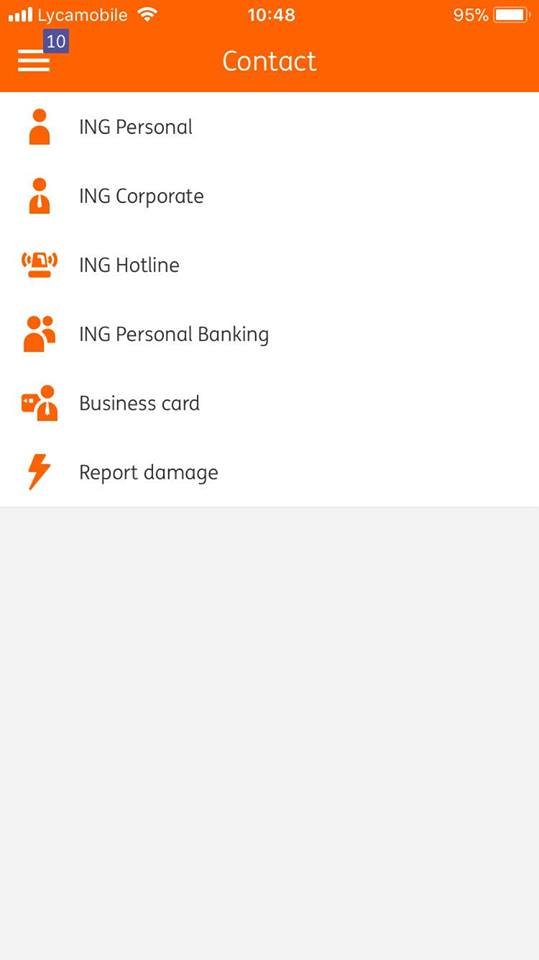 #4: Best apps to have as an expat in the Netherlands:
9292
9292 is a great app which keeps all public transport information in one place – it's like your little travel companion. No need to have multiple apps or frantic attempts to try to find out if public transport is delayed. With 9292 you can check train times, metro times, bus times, up-to-date information on delays, cancellations or weather disruption. It's also really easy to use – which is always a bonus. You can also personalise it and save your personal preferences, making the synchronisation of travel information easy.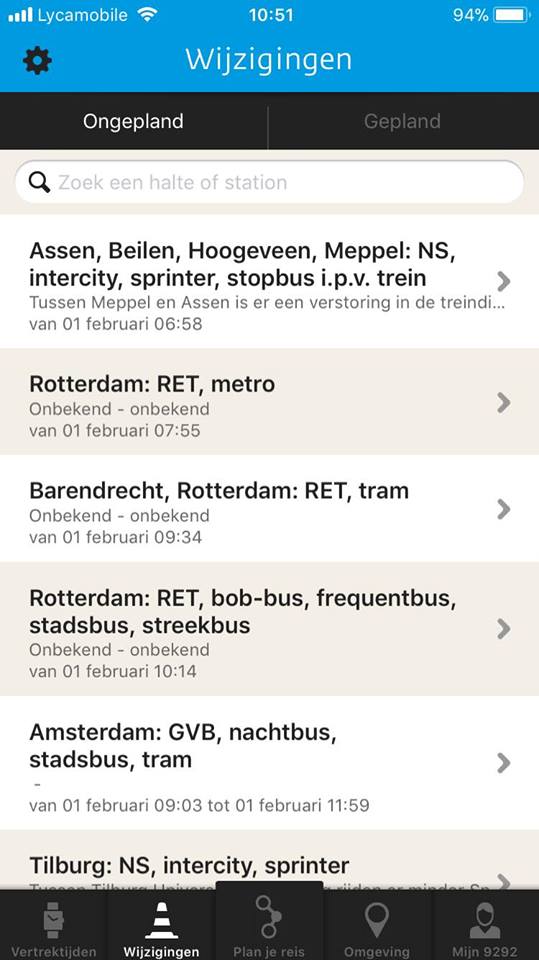 #5: Best apps to have as an expat in the Netherlands:
Buienalarm
This app is great if you're obsessed with the weather, like me (if you're Dutch or British then you definitely should download this). It basically alerts you via a app notification if it's going to rain, snow, etc. It will literally say something like "heavy rain shower in 5 minutes for a duration of 30 minutes." I don't think it's ever got it wrong since I've had it. It's really useful, especially if you're about to pop out somewhere and it indirectly tells you that you're going to get soaking wet. It also shows you with a graph how much rainfall there is going to be. It's basically your most accurate weather partner who can show you detailed weather information.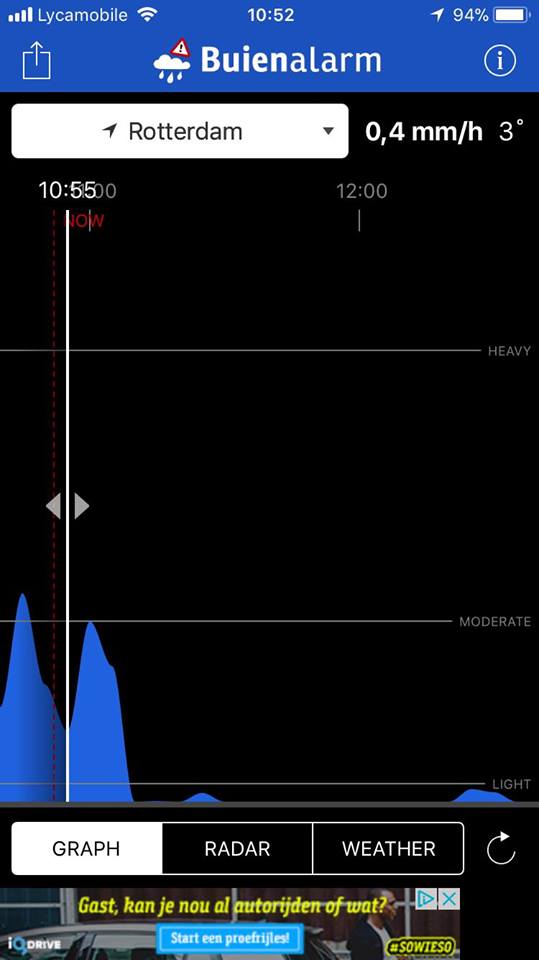 #6: Best apps to have as an expat in the Netherlands:
NS
If for whatever reason, you aren't wanting a OV Chipcard, or if you have friends over to visit, this app is great for train information. Luckily 9292 is just as good, but NS is good if you want to have your train-ticket on your phone. You can then use your phone to scan in through the gates and catch your train. It means you don't have to worry about buying the train ticket once you get there, you don't have to pay the surcharge for the disposable ticket and it's a lot harder to lose the ticket too. Just go into your tickets on the app, bring up the bar code (the app will automatically brighten your screen) and tap onto the gate screens (just like you would an OV chipcard or paper ticket) and it should work. Easy peasy!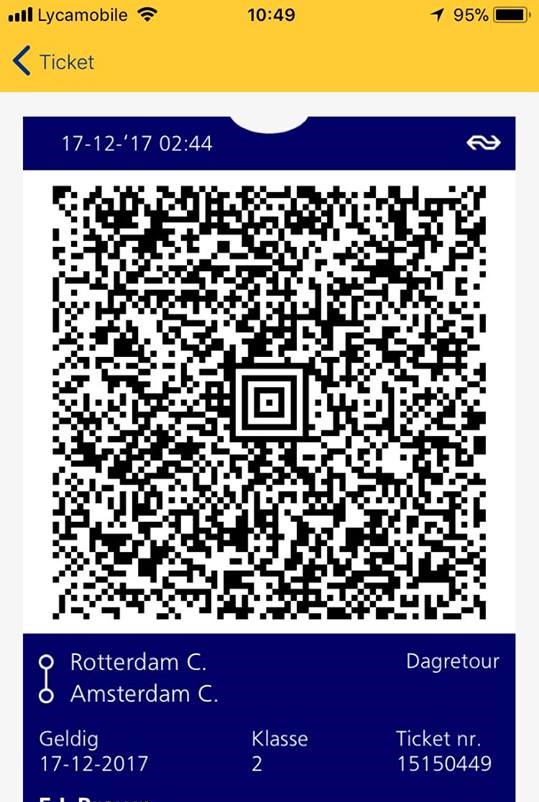 #7: Best apps to have as an expat in the Netherlands:
Flitsmeister
This app is great if you have a car. It's saved me getting a lot of speeding tickets in the past (before I found the app I was on 2 speeding tickets). Please don't judge me, I am not a speeding maniac. But when you are driving in different countries (especially if you are doing a cross-border journey), it's easy to mess up and get your speed a little off. With this app it tells you the speed that you should be doing at all times and also tells you if there is a speed camera up ahead. This way there is absolutely no excuses for speeding (even slightly) and you can drive safely, easily and save yourself money from those silly fines for not paying attention! This app is for use on Dutch and Belgian roads. Flitsmeister does a lot! It informs you of traffic updates from A to B, speed cameras, speed traps, road reconstruction, incidents, closed roads and if you're nearing emergency vehicles. Great, huh?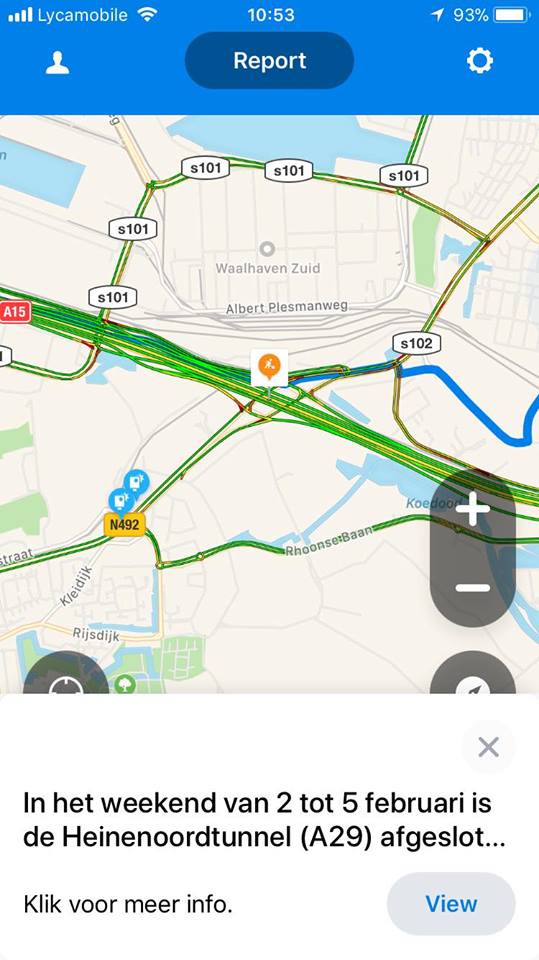 Now you're all set…
I hope you found this expat guide helpful and you've successful got the best apps to have as an expat in the Netherlands. I would highly recommend that you download them all, it really will make life a lot easier. Now you're set to tackle the big wide expat world in the Netherlands!