Cooking with DutchReview: Huzarensalade
Huzarensalade? Ah, Dutch food… The Netherlands is known for many things: tulips, iconic houses by the canals, love for cycling and cheese to name a few. What if we tell you that there is one other thing that has been kept secret all this time. Something very Dutch and very underestimated: The Dutch Cuisine.
Yes, we can hear you questioning our (rather bold?) claim but bear with us and think about it. Stroopwafels, bitterballen, pannenkoeken, stamppot, gevulde spekulaas and the list goes on. The Dutch have some pretty tasty food.
So, in the name of spreading the word about the tasty side of the Dutch food (while keeping some of the weird stuff at bay), we have decided to start a monthly series called "Cooking with DutchReview". For this special task, we have decided to get a little help from the one and only The Dutch Table. Interested? Good, then let's get cooking!
Recipe of the Month:
-Huzarensalade
Don't know what to have for lunch? Have little time and little will to make something that requires a lot of work? Or maybe planning on having a picnic soon and want to try something new? Well, we have the perfect new recipe for you to try: Huzarensalade. This recipe only requires a handful of ingredients and super quick to make BUT it is just tasty enough to make it over and over again.
A little history, Hussar's Salad was supposedly invented by the Hussars. Since they were always on the go, instead of building fire to cook their food, they would often bring together everything they have and mix 'em together! And then there was the classic Huzarensalade.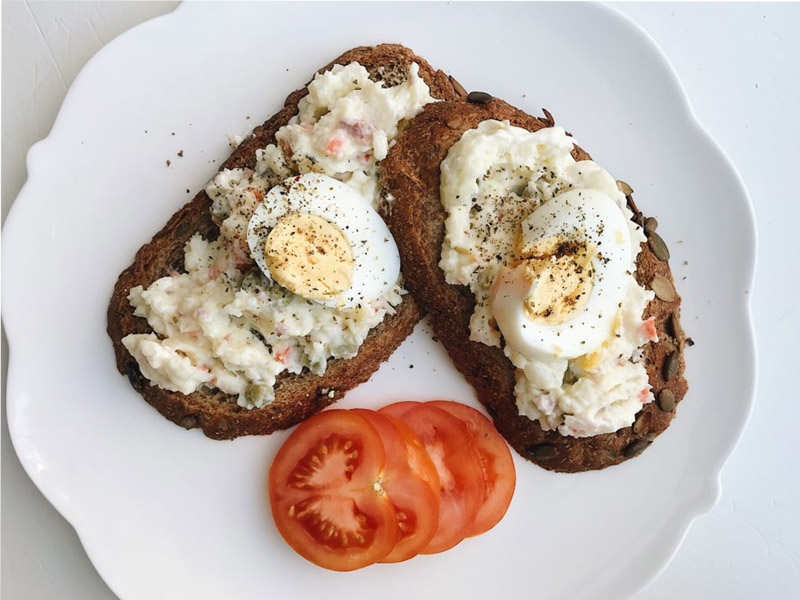 *Little tip before you start: For this recipe, you can either boil your own peas and carrots or ditch the work and use canned ones instead. Whatever floats your boat!
Also, if you have some leftover meat, yay, if not, let your beef simmer on low heat for at least an hour or two until it's tender
If you decide to make this recipe, don't forget to tell us about your experience in the comments! 
The Recipe
Dutchies have mastered the art of salade. They are everywhere in the supermarkets and often enjoyed as lunch on a toasted bread while enjoying the summer sun sitting on a terrace somewhere. The usual salade often contains mayonnaise and various other things. The surprise with this recipe? Meat! So when I first came across this particular salade I had my doubts. But why not be adventurous and give it a try? All in the name of Dutch Cuisine.
After making this recipe I'm glad I did. Somehow combined with everything, this salade turned out to be a great midday snack next to a glass of iced tea. It contains minimal work and minimal, easy to find ingredients; so if you feel like something easy to make but worth the effort, give huzarensalade a go and tell us how it went!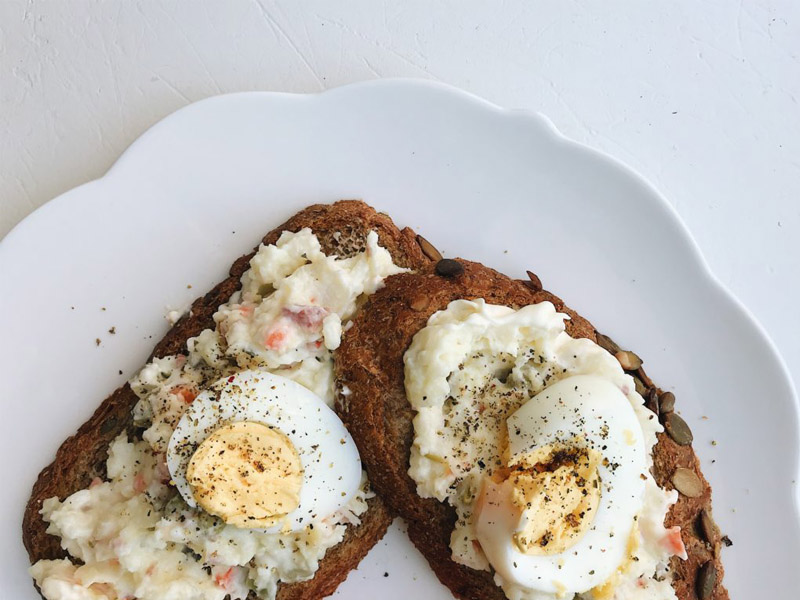 Ingredients:
250 gram beef, cooked
2 potatoes, boiled
1 small onion,
8 medium dill pickles (I used the 'zoetzuur' ones)
1 medium sized red apple,
1 cup boiled peas and carrots,
4 tablespoon mayonnaise,
2 tablespoons pickle juice,
Boiled egg for garnishing.
Cut the cooked beef and potatoes in small pieces. Then chop the onion and the pickles in cubes. Peel the apple (I ditched the peeling due to my laziness) and dice into small pieces. Add the peas and the carrots. Add the mayonnaise and the pickle juice after mixing everything together. Taste and add some pepper if you wish.
Rest in the fridge overnight. Well, being impatient by nature, I made this salad in the morning and ate it in the afternoon. If you find the waiting the hardest part then I would suggest you make it at night and just go to bed straight after!
Enjoy it on toasted bread any time, with a boiled egg and sliced tomatoes. Eet Smakelijk!
My Experience
I've got to admit this experiment has changed my view on the Dutch take on salads. Coming from Turkey, we often enjoy simple green, Mediterranean-style salads with some lemon juice and olive oil. On a normal day, adding white cheese and croutons on salads is as adventurous as we get. So you can imagine my reaction when I saw what Dutchies call salad over here. Mayonnaise seems to be the staple ingredient and everything I would disagree in a salad is a go-to-possibility in the Netherlands! Yes, I'm looking at you Filet Americain and kip sate salade…
I'm not going to suggest for you to have a bowl of Huzarensalade next to your dish like you would eat an actual salade but as a lunch or a snack, this thing was pretty tasty! I don't know if this can replace my usual bread toppings such as hummus, cheese or peanut butter but every once in a while, why not shake things up a little?
So to conclude this months cooking experiment, Huzarensalade, you were a success!
The Dutch Table
The Dutch Table is your online resource for traditional Dutch food recipes. Started by Nicole Holten, The Dutch Table is here to not only help you explore Holland's best keep secret (yes, the food) but also to let you learn about the traditions and the history behind the recipes.
Here is what Nicole has to say about the Dutch food:
"Ask a Dutch person about their country's culinary traditions and they will most likely grimace, shrug their shoulders or even apologise for the fact that the Dutch kitchen has not had much to offer. Nevertheless, for such a small country as the Netherlands, its regional kitchens consists of a large and exciting variety of dishes, many of which are rich in ingredients and history. This blog's intention to explore it all, one recipe at a time!"
Stay tuned for July! We cook a new Dutch food recipe every month!