#1 Decide what you need to be cleaned
Be clear about what you want cleaned. Does your entire attic need rearranging or do you just want a quick (and cheap) scrub of your bathroom every now and then?
Then decide how you want your place cleaned. Some people will vacuum and sweep their floors but others think mopping will suffice. I know some people whose main rule is that floors should be the last thing cleaned because dust will inevitable end up on the ground when you clean the other furniture. Do you want bleach to be used in your toilet? Or only eco-products? (some people use coca-cola and swear by it!).
Whatever you want, make a list of your priorities and desires and discuss these openly with the cleaner before you get a collab going.  Bare in mind that cleaners usually charge by the hour so doing the whole house will (obviously) cost more than just some designated rooms.
#2 How will you pay your cleaner?
Lots of cleaners want to be paid off the records (we would advise against this because you could get into trouble with the tax office in the Netherlands). Paying your cleaner officially is better of course, but more of an administrative hassle as well.
It might be best to find a company with a secure payment system. Many online companies will require you to easily pay via debit or credit card or of course IDEAL (which the Dutch love). This is all traceable and secure.
Tipping is always a nice thing to do, tipping in the Netherlands is especially swanky. Companies such as Helpling however make clear on their website that if you wish to tip your cleaner by cash then go ahead!
#3 Make sure your cleaner is trustworthy
You could find someone through word of mouth which is often a reliable way but there is no insurance if something goes wrong.
Another way to find a cleaner is going to Facebook and try and find a cleaner but there are lots of scams to dodge so it is important to be weary. I am sure you want your cleaner to be to treat your home the way you would treat it, so it takes finding the right person to do that and just because your friend liked a cleaner doesn't guarantee you always will. Finding a cleaner through a Facebook page is also an option. The cleaner may also have their own Facebook page with reviews which at least gives you an indication of the quality of the cleaning.
You could trial cleaners that you have been recommended through word of mouth but this does take effort and time (unless you hit the jackpot and find a superb cleaner first time – lucky you!).
Verified agencies are the safer and easier option as they usually perform quality control. A company such as Helpling has an automated reference check to make sure they are qualified for the job and have prior experience. On top of this, each candidate must make a criminal record check application and submit it to the agency to prove they're not going to steal your clothing.
This saves you a whole load of hassle that many of us do not have time for these days.
#4 Why not jump all the hassles and hire someone through a registered website?
A quick Google search of "house cleaning (your city name)" will instantly generate many companies that offer cleaning services in your city. This can be overwhelming but there are many websites which can help you out with finding a cleaner in the Netherlands.
A leading one is Helpling, which is a concise database that advertises a variety of cleaners with different capabilities and skills. It is essentially a helpful mediator between an individual demand and supply. The website is extremely easy to use. You enter your postcode and the website will generate all the cleaners available in your area. You then type in the dates you would like your house to be cleaned and how often. You can easily scan the cleaners' profiles and assess each of their strengths and find someone suitable for your personal needs. You then fire off a request and wait for a response behind your laptop.
Of course, the world isn't perfect, it might cost you a euro extra per cleaning session and you still have to see who walks into your home. But normally I would prefer this to crawling my way to weird FB-groups and all.
A company like Helpling also keeps track of the reviews of the cleaners and intervenes if a cleaner is under performing. This means you don't have to handle any awkward confrontation! Yipee! 
#5 Make sure you hire a cleaner who is on board with your schedule, lifestyle and habits
Outsourcing household tasks can make your life a lot easier. With all the online platforms that now exist, you can hire someone for almost anything and everything. Good cleaners are in demand, so having an online platform with a timetable to book your cleaner in advance helps organise your life.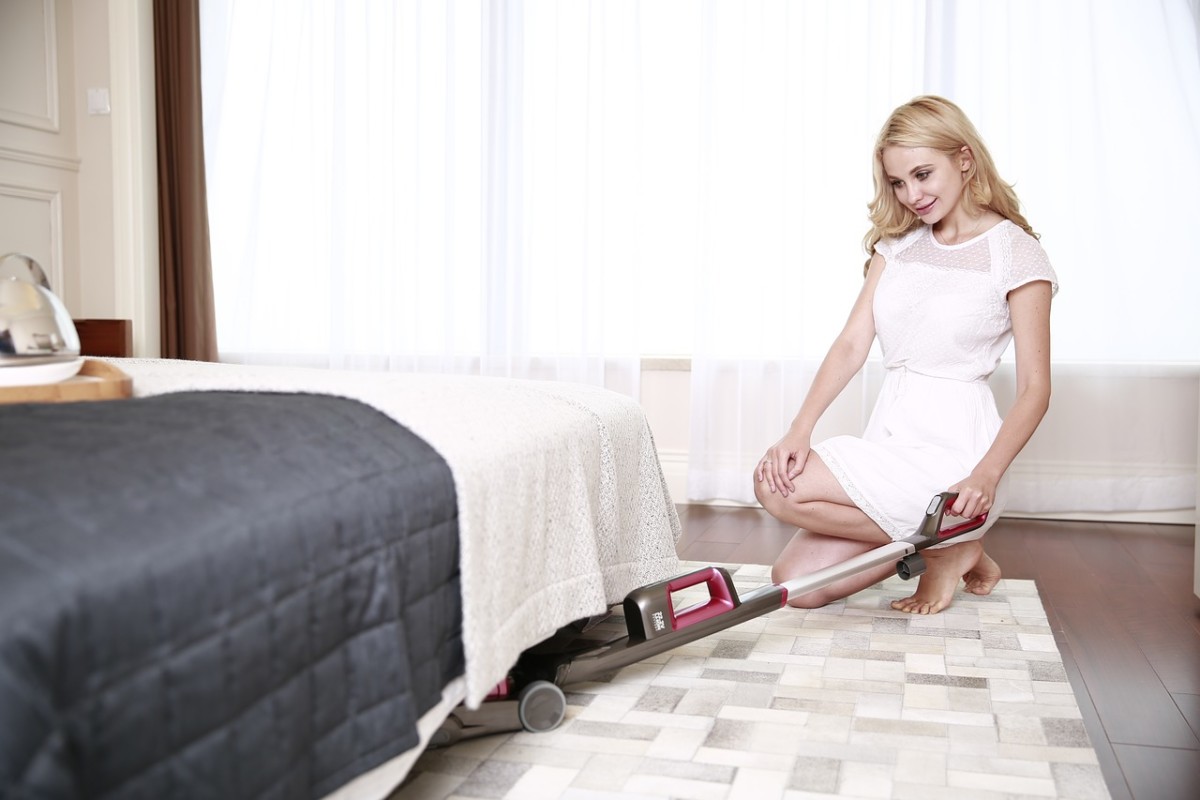 What's more, is that most people rely on cleaners to get their house ready for a special event such as a birthday bash. If you have only built up rapport with one cleaner and they cancel, this can leave you in the lurch. Cleaning platforms can give you an assurance that a replacement cleaner will be found if your regular cleaner cannot make it on one of the days.
Further advice when it comes to finding a cleaner in the Netherlands? Well, be nice and have a proper talk with them first, I mean – you want to be on the same page with the person who is going to have unfettered access to your house, right? And you don't want to be ashamed if someone has to pick up your bra when cleaning your crib.
So there you go, we hope we've convinced you that finding a cleaner is the way to go. We want you to thrive, not just survive in the Netherlands! Taking the mundane task of cleaning your apartment is a way to free up extra time and do more of what you enjoy!
Also, who wants a discount? In true DutchReview style, we have a discount code for you (we Dutch people sure do love a kortingscode). Enter 'Dutchreview10' at the checkout!
Any other tips for finding a cleaner in the Netherlands? Feel welcome to share them in the comments!