2017 has been a pretty crappy year for most of us, both on a national and international scale. Surely the international ones include Trump's presidency and the (potential) escalation with North-Korea, maybe Iran, the terrorist attacks through the year such as the suicide bombing in Manchester and many others.
So, we're going to start off a number of lists – and we're going to get the worst out of the way! That way we can spend the others preparing for a, hopefully, better 2018. Are you ready? Good, get a handkerchief.
#5 – The Netherlands Misses the World Cup of 2018.
It might not sound like the worst thing ever, which is why we put it at number five, but it still broke a lot of hearts. The Dutch pride themselves in their soccer abilities, it's one of those things that allows the small country to present itself to the world with pride and enthusiasm – but 2017 was a bad year!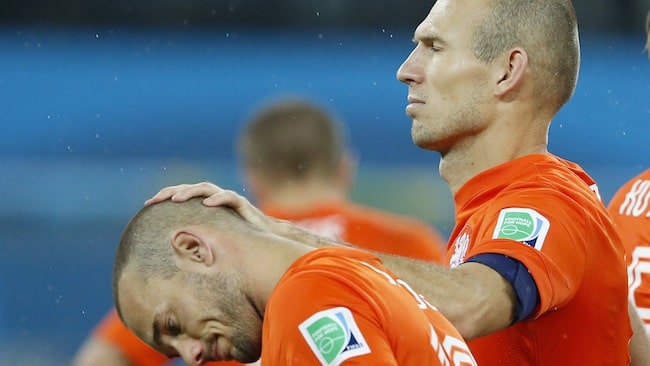 The Dutch national team, "Oranje", played a slew of bad – arguably terrible – matches under coach Danny Blind, once a star player himself. Blind left, heartbroken, and made way for Dick Advocaat. Sadly, even though Advocaat is a skilled veteran coach, he couldn't safe Holland's pride because the team too had become a hot mess. Though they still won a number of matches under his firm, stable leadership they failed to qualify, and to add insult to injury, Arjen Robben announced the end of his international career for the team. Millions of Dutch hearts shattered, no fun for Holland in 2018's World Cup in Russia…
#4 – The Outfall Between Holland and Turkey.
In March 2017 elections were held in Turkey, to change the political system and make Erdogan head of state as President of the Republic. Relations were already a bit strained, because of human rights issues and Erdogan's rhetoric towards Europe, and when he decided to send a Minister to the Netherlands to 'win votes' and address supporters, things got out of hand.
It's a diplomatic no-go to publicly campaign in other countries, let alone by governments who have serious questions about each other's way of governing.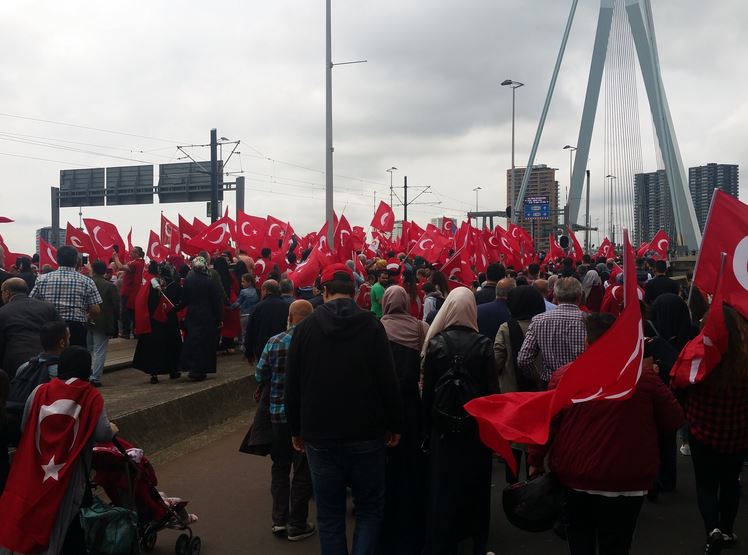 When the Netherlands, otherwise at very good diplomatic standing with Turkey, requested not to send in the Minister – Erdogan and his backing responded furiously. They were going to address 'Turkish citizens' no matter what and that was that. The Dutch then refused the Turkish plane carrying her landing rights, end result was that the Minister crossed the border of the Netherlands from Germany by motorcade against express wishes of the Dutch government.
Upon arrival in Rotterdam, where she was to address crowds from the ambassador's private residence, she was confronted by armed police who made clear they were in direct violation of the government's express rulings and international law. She was then escorted, by police, back out of the country.
In the following hours riots broke out in Rotterdam and Amsterdam, the first especially seeing intense rioting with much property destruction and chaos. Many Turkish people were divided, some supported the Dutch decisions, others were hurt by it – most however denounced the rioting.
Erdogan later called the Netherlands "Nazi survivors" and accused them of deliberately killing thousands of Muslims in Bosnia. Since then, relations have been strained.
#3 – When a Young Rising Football Star Collapsed.
During a soccer match in Austria against Werder Bremen, rising soccer star Abdelhak Nouri of Ajax Amsterdam suddenly appeared to be intensely exhausted before collapsing seconds later. Within minutes there was chaos and heartbreak as doctors and aides from both teams rushed over to the 20 year old player. It was obvious that things were serious when a frantic attempts at CPR clearly weren't working as hoped, Nouri's teammates in tears as they watched from the sidelines. All of which was captured on camera.A helicopter arrived at the scene and took him to the nearest hospital, the match called off and players, staff and supporters were left with endless questions and despair.
Over the coming days it became clear that Nouri's heart had a catastrophic failure and that despite the medical teams best efforts, very little could be done at the spot. In the following days and weeks it became apparent that Nouri had sustained severe brain damage, his career was over and so was most of his life.
Nouri was an admired player, considered an absolutely rising football star in the Netherlands, but also for his character. Being of Moroccan-descent, Nouri had an exemplary role to many youngsters showing them that hard work, discipline, sportsmanship and good character could get you anywhere.
In a moment of unity, hundreds of football fans gathered outside the house of Nouri's family after he was flown home. The supporters, from many teams and all over the country, stood together outside chanting his name, holding signs and cheering as the family arrived.
One of the rarest moments in Dutch (television) history then occurred when the entire crowd joined in prayer, Islamic prayer no less, in blessing and support of Nouri. No matter if the attendees wore Ajax or arch-rival Feyenoord-shirts, no matter their religious views or racial background – they all joined in to honor a young, promising life destroyed so suddenly.
#2 – Amsterdam Mayor Does TV Interview Less Than Weeks Before Passing Away.
Eberhard van der Laan, a former lawyer and supremely dedicated politician, had been Mayor of Amsterdam for many years – with great success and appreciation – when he was notified of having developed serious lung cancer. Van der Laan used to joke that tobacco was "his only sin".
Defiant, van der Laan promised to stay on till the bitter end – only if it became impossible and irresponsible he would step down from leading the city he loved. He found major support across the city government and the locals in doing so.
It became gradually apparent that the Mayor was losing his battle against the disease, and the supremely dedicated Mayor was invited to do an interview for the popular program "Zomergasten" (Summer Guests) in which the guest shows clips of videos that matter to them while interviewed by the host. The show lasts several hours and guests and hosts usually connect well, in this case more than ever.
Van der Laan, who began his show ever-defiant gradually grew tired from physical strain and emotion as the ending – literally and figuratively – approached. His interviewer, hostess Jeannine Abbring was kind, understanding and professional throughout the course of the show.
But as a clearly mentally exhausted van der Laan could no longer hide his pain of letting go of life and loved ones, not even after sharing an extra glass of wine with his hostess – both snapped. Tears flowed freely and not just in the studio – the episode was also aired live in the streets of Amsterdam where thousands gathered – and a great amount of people all throughout the nation watched from home as a brave man showed his broken heart.
Not much later the Mayor announced, by letter to all Amsterdam's citizens, that he was to relinquish his duties as Mayor – he only had weeks to live. That same night, hundreds of "Amsterdammers" gathered outside the house and sang together "Aan de Amsterdamse Grachten" (On the Canals of Amsterdam), holding lights and signs as a final thank you and goodbye to one of the most dedicated mayors the city had ever seen.
Van der Laan's wife and children came outside and thanked the crowds for their incredible support and kindness and that the mayor had heard them all.
Eberhard van der Laan passed away, indeed, in less than weeks after. Zomergasten-hostess Abbring received an award for the open, honest and humane interview.
#1: Anne Faber – The Search That Wouldn't End.
In one of the most controversial events of the year, we found a young student, 25 years old Anne Faber, who went missing during a bike trip on a stormy day in a forested area. Anne went missing after sending a selfie to her boyfriend from the town of Baarn, after which nothing was heard of her anymore. Initial expectations were that Anne may have had an accident of sorts, given she went out into a storm, but as time went by suspicions began to shift.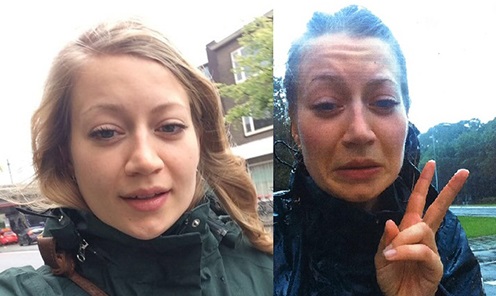 Anne went missing on September 29th, over the days that followed bits and pieces of information and clues were found – her phone, a jacket, her bike, all that different locations. Meanwhile hundreds were out looking for the young woman, including volunteers, countless police officers, helicopters and search dogs, the Red Cross and eventually even the military joined.
On October 9th a man – Michael P. – was arrested by police, a patient for the 'Psychiatric Clinic of Den Dolder' near to where Anne had been.
To much horror it was found that Michael P. had a sex offender's record for raping two teenage girls in Nijkerk in 2010 – attending the clinic as part of rehabilitation efforts.
October 12th Anne's body was recovered from a park area in Zeewolde, based on information shared by Michael P. As it appears Michael had seen Anne outside the clinic and attacked her, after she succumbed he took her body and items and spread them over a large area with quite a distance from the clinic he resided. P's attempts to cover his brutal crime complicated all efforts and made things even so much harder on Anne's relatives who kept having hope.
In the aftermath, a storm of criticism spread over the country about how psychiatric patients, sex offenders no less, were able to walk freely around the clinic's grounds and whether or not they should be allowed to rehabilitate at all given the severity of their crimes. The clinic had already been criticized for years by local citizens, pointing out at the dangers.
It seems that Anne, quite literally, ran into the perfect storm – it was quiet and dark because of the weather and Michael P. just happened to spot her and saw an opportunity.
The tragedy kept the nation holding its breath for days and may shape the future of Dutch criminal treatment because of this tragedy.
And there we have it! We're at the end of our 'Bad'-list, and the next ones will be much happier, or at least we hope! We hope you found this article informative and wish you an early Happy New year!