Having moved from the States, I have stumbled through a fair number of Dutch birthday parties with some great misunderstanding. I have written the following based on my own observations, and what I expect (not unhappily) to do myself in the future. Please, fellow expats, feel free to refer to this guide as needed.
It's your birthday in The Netherlands, gefeliciteerd! But what does it mean for you?
You must pay for everything.
This is not America where people buy you dinner and beer. Here, you must buy everyone else beer. Here, you must bring treats to your co-workers. This is a day to remind people that you have been born, and hopefully win over a few additional supporters of your existence. No Dutch affection is easily won. You must fight for it with cake and brownies, each year, forever.
You must host your own party.

A typical Dutch birthday will include tea and cake, and then afterwards a meal of some sort. During the tea and cake part, usually you will go around a circle, and serve your guests. There is no "help yourself" at the table. You, as mentioned above, are the birthday person and therefore expected to serve and provide.
Everybody close to you will be congratulated

Your spouse, your uncle, your parents. It's your birthday, and that means everyone you're close to is also going to get some credit. As you slave away serving cookies and paying for drinks, your second cousin is getting a "happy birthday" in your honour. Gefeliciteerd to all.
Gifts must be opened immediately
No discreetly putting it to the side, as Americans like to do. This gift and its giver need to be acknowledged immediately.
(This is also true of tipping. In the States, one is expected to tip but not to fully acknowledge doing so. You leave money on the table, for the server to collect. Here, give that money directly to your bartender. Acknowledge you are tipping. Be proud. Otherwise those few euro coins left haphazardly on the table may get lost in cultural misunderstanding, or taken by the next dude in your chair.)
Expect gifts.
As the host of your own party, know people will give you things. In the States, if you throw a party, you don't necessarily expect gifts. People will buy you a drink, bring a bottle of wine, or maybe take you out to dinner. Here, since the dinner is on you, you'll get stuff (books, mugs, knickknacks). It is nice. Make a list next year. Ask for more.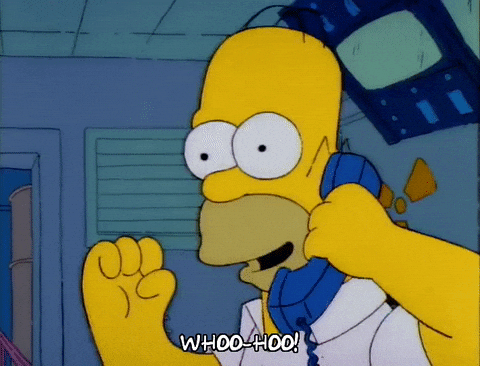 Eat a lot
This is how Dutch people socialize. It is not always good for your waist line, but you must readjust.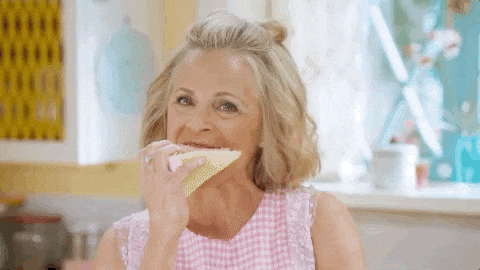 It's your birthday, enjoy it
Someone told me once that Dutch people are like onions; you have to peel away the layers to get inside. In the meantime though, remember that even if the cultural differences are difficult sometimes, they care for you.
You may only talk about the weather or the train ride for the duration of the party, but that's okay. Maybe the soul searching talks will come later. Maybe they won't. In the meantime, remember they're here for your birthday, and that means a lot.
Acknowledge a future social life around birthdays
Start planning.  Buy a calendar, add birthdays to it, and hang it up next to your toilet. Look at it every time you pee.  Notice all your Dutch in-laws have a calendar too, in the same spot, with your birthday on it as well. Realize that this is a thing.
Birthday parties are different all over the world, depending on where you live or where you're from. Here, in The Netherlands, I think birthdays are primarily for the guests to enjoy.  Feel confident in yourself and your ability to be part of this new birthday tradition. Know there are many more celebrations to come. And that even though you are a weird foreigner, you're starting to fit in.
Have you celebrated a birthday in the Netherlands? What else can you add to the list? Let us know in the comments below!
Feature Image: rawpixel.com on Pexels
This article was originally published in June 2015, and was updated in September 2019.