Dreary days got you down? Well jump right back up, because a second-chance of summer is coming our way. The rain has (mostly) dried up, and the next few days are looking fine like sunshine!
The last few weeks of Autumn have left us, let's face it, wanting more. More summer that is. Despite those ridiculous heatwaves and record-breaking temperatures, we're still not ready to say sayonara to the sun.
"The weather is moving in the right direction this week. We can expect some showers on Wednesday and Thursday, but then it will be dry and the sun will reappear," says Martijn Dorrestein of Buienradar told RTL Nieuws.
According to Dorrestein, the wind will be relatively still and the sun will be shining in the first half of the week, so heading outside is a must. What are you doing still reading this article? Go, go, go! (But actually, wait, and we'll bring you the forecast first.)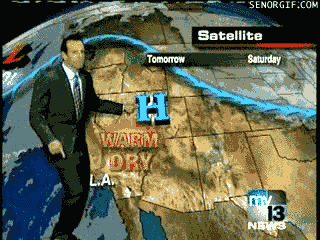 Today
The sun has come out to play! There will be a small shower in the north-west, and potentially the north. The temperature hasn't quite risen to the challenge, but is still comfortable at around 18 degrees.
This evening it's virtually cloudless! We're in for a risk of a few dense fog banks locally, and some areas on the northern coast will drop to 4 degrees. Brrr!
De bewolking neemt wat toe, maar het blijft mooi weer. Dat geldt ook voor de rest van de week, op een enkele dag na. Check #buienradar voor het #weerbericht #zon #wolken pic.twitter.com/ovno7rVvRw

— Buienradar (@BuienRadarNL) September 9, 2019
Tomorrow
Buinradar are predicting "significant periods of sunshine" – yesss! Bah, it may be a little cloudy in the north, and there may even be some local light rain showers, but let's not focus too much on that.
The temperature in the afternoon will be hovering between 17 degrees in the north to 20 degrees in the south, with a weak wind for most of the country.
Following Days
Wednesday and Friday we're in with a chance of some rain, so it's not all good news. It's coming across from the tropical storms Dorian and Grabrielle, but thankfully we won't be hit anywhere near as hard. Thursday the temperature will still hit around 20 degrees, but is expected to take a hit on Friday.
However, there's a chance of a little bit more summer weather over the weekend. Are your fingers crossed? They should be!
Got plans for this late-run of summer weather? Or are you waiting for the rainy season? Let us know in the comments below!
Feature Image: Hiwelo/Flickr/CC2.0.