If you'll get a dictionary and look up non-inspiring then there's a good chance you'll find a picture of that boring grey office you'll work in. And inspiration is not going to happen when you meet up at the same place you've been sitting at already 40 hours per week. So what could be more inspiring than the beach? So mail your secretary to arrange a day at your fave beachtown Scheveningen and escape the regular dreaded office!
What's on the menu when it comes to mixing pleasure with business in Scheveningen?
'Bedrijfsuitje' at the Beach – Surfing!
A great company outing, even in the country where the sun doesn't always shine, is surfing! And you might think; 'jeeh DutchReview, nobody here can surf'. Well, that's just the good thing about all of it. Since you can all learn together how to hit those waves (and with any luck you'll see that nasty manager crashing right in to them).
Hart beach in Scheveningen is a near-legendary place to pick up the cool trade of Surfing. They'll help you to a board and a wet-suit (you'll want those 90% of the time). Hart Beach has like kind of this little surfer-village thing going on which is totally awesome, and less awesome but more welcome when with co-workers are the very nicely done showers and dressing rooms. Even more important than surfing and good vibes is the possibility to have a great BBQ or such after (because a tiny bit of boozing and business are even better on the beach).
Board the Minerva for better brainstorming
Want a change of setting from the regular meeting room? all aboard the White three-master Minerva which has Scheveningen as the home town. It can receive up to 120 guests if you want to take it sailing, after docking it can play the host for 175 people.
You can have dinner on the deck like a king, or cus at each other about business strategies in a nice maritime setting. Have a look here for more info.
Beachvolleybal!
Nothing gets you those much needed summer vibes more than enjoying sports at the beach. The Hague Beach Stadium is an unique place to play some serious sports with the team. Of course often used with beachvolleyball the stadium (and the folks behind it) can also play host to tons of other sporting events.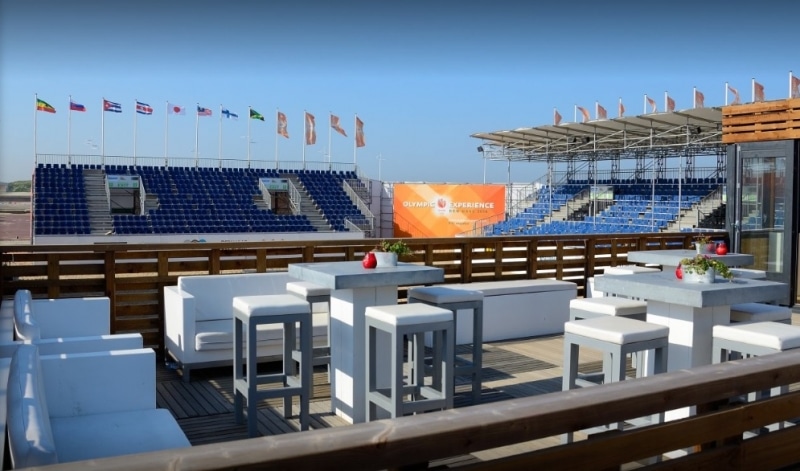 Afterwards there's of course the opportunity to eat, drink and mingle at SC Rootz. For more info on all of this check out their website.
Working at Sea – office at the Pier
Perhaps you don't even have a typical office to complain about, or you're getting tired of working in that same old hipster coffeeshop? The icon of Scheveningen, the Pier, offers you an interesting alternative! Starting at 225 euro per month you can have a working spot with a view at the sea.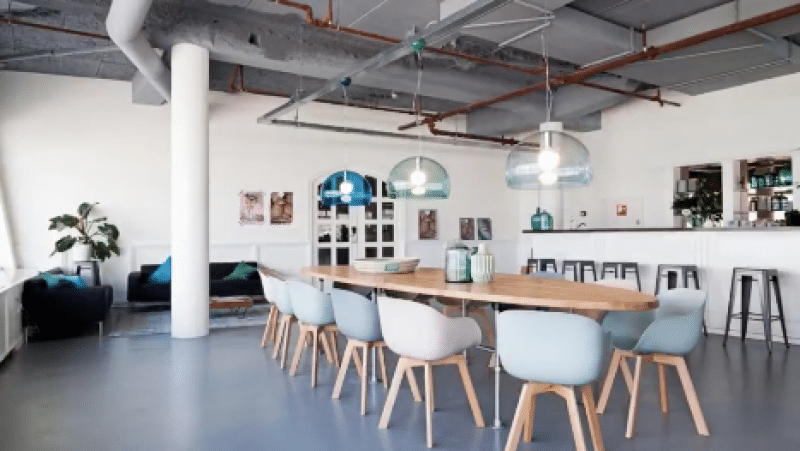 Not only ensuring tranquilizing views but also making sure that you've got the perfect spot to impress any of your clients. The Pier offices is open for independent professionals and small scale organisations, there's also a meeting room, supermegafast internet and a terrace with sea views. More info on all of this right here.
North Sea Regatta 2017: Sailor's Club
Yes! The North Sea Regatta week is coming up 🙂 A great week of sailing and racing at Scheveningens shores. It's totally possible to join in at the fun and participate in one of the races with your co-workers, businessrelations or just your friends and family.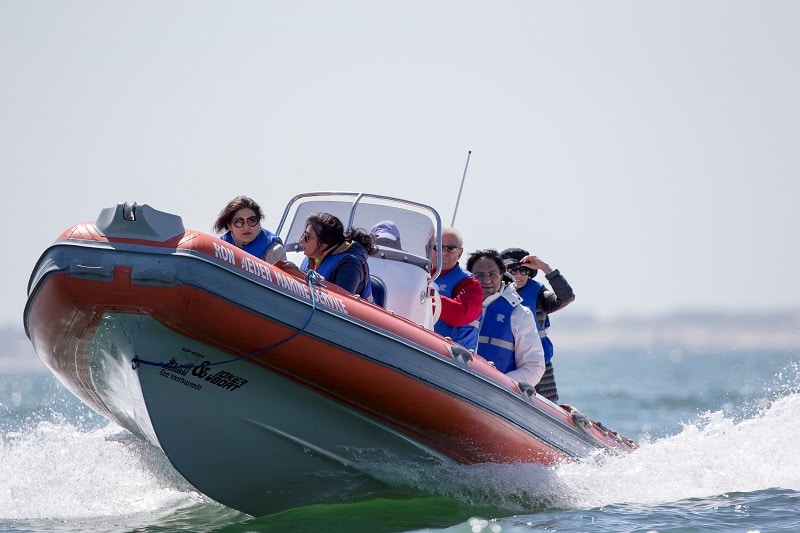 You and your guests will be able to watch the best part of the races from a superfast RIB boat. When getting back to shore after the race there's eating, drinking and entertainment waiting for you. There are plenty of packages to suit all your needs, aptly called the 'Sailor's Club', more info to be found here.