Whether you have heard of the name Johannes Vermeer before or not, you've probably came across some of his classic paintings such as The Milkmaid or the Girl With the Pearl Earring. Johannes Vermeer specialized in domestic interior scenes of middle class life and was known as the "Master of the light". If you are interested in his life, work and art; Vermeer Centrum Delft is the perfect place for you to experience Vermeer!
First of all: Who is Johannes Vermeer?
Johannes Vermeer is a Dutch painter who lived in the 17th Century (October 1632 – December 1675) in Delft. He mostly created genre pieces including the daily lives of the middle-class people. An important aspect of his work was the use of perspective, light and colour. In his paintings, space became his vehicle to convey a certain atmosphere.
Even though the number of paintings he produced was limited, he currently has 34 known paintings, he is still known as one of the greatest artists of the Dutch Golden Age.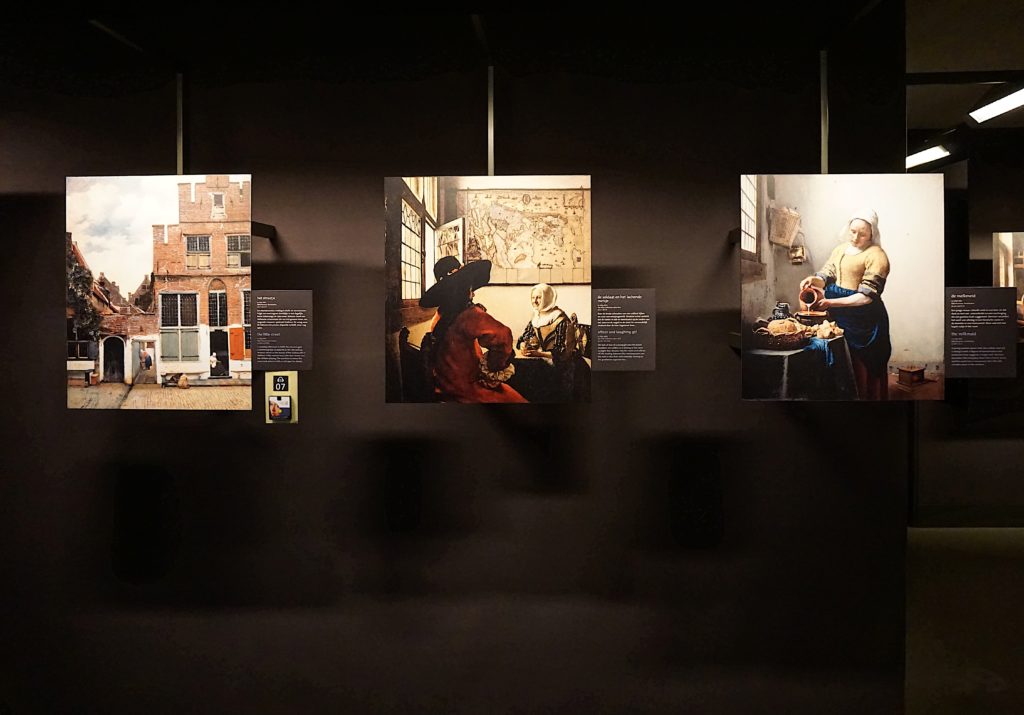 What's the deal with the Vermeer Centrum Delft?
The Vermeer Centrum Delft is an organisation that is completely run by more than eighty enthusiastic volunteers. Even the guides! So it's a place run by people who love the art of Vermeer for people who share the same interest and passion for the Dutch Artist's work! The entrance fee for the Centrum is € 9,00 and € 7,00 if you hold a valid Museumjaarkaart. So what's still keeping you? Start planning your visit!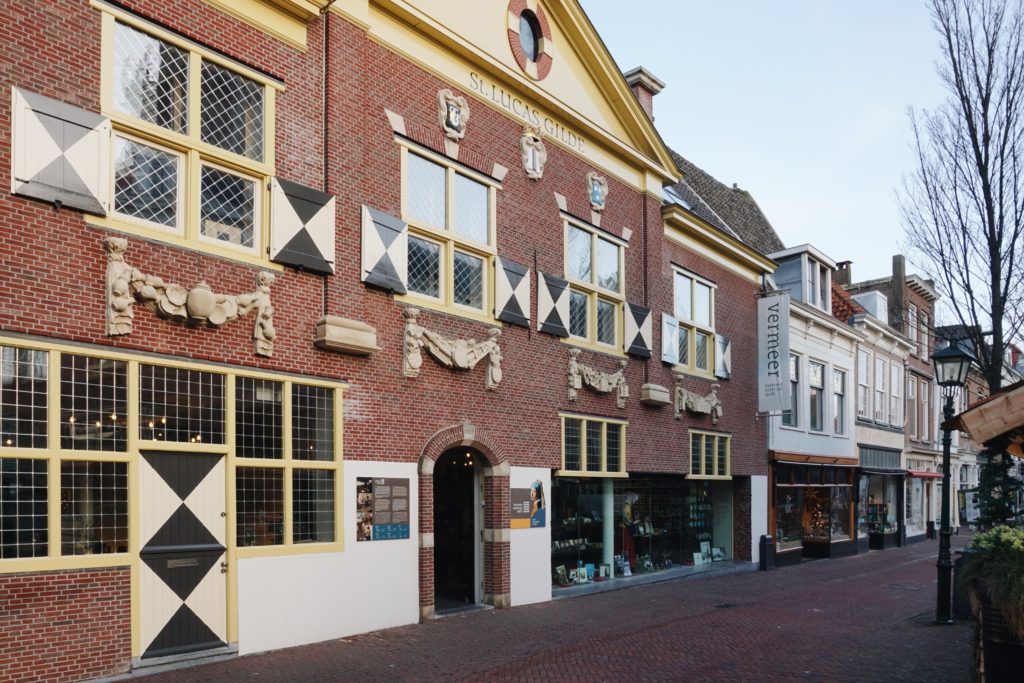 What can you see there?
At the heart of the city center, Vermeer Museum Delft allows you to see reproductions of the original paintings in chronological order. Yes, we know, seeing the real thing would be anyone's first wish but Vermeer's work is all over the world and this is as close as anyone can get to see all his art (and much more) under the same roof!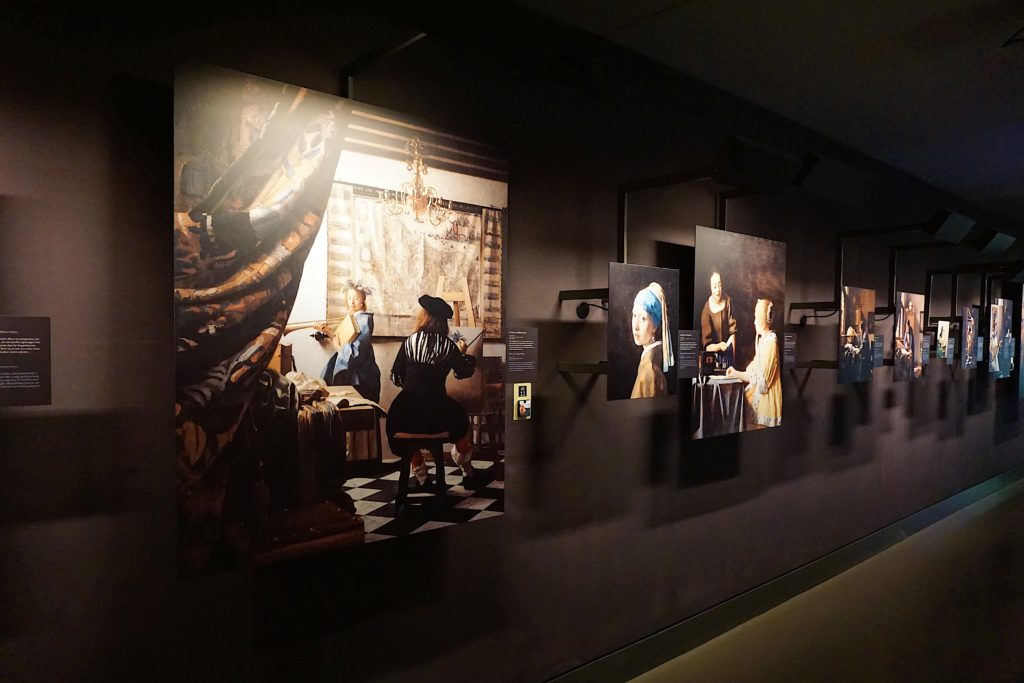 So why should visiting the Vermeer Centrum in Delft be on top of your to-do list? Well, there's more than one reason – three actually!
#1 Get a glimpse into the life of Johannes Vermeer
We know he created some incredible pieces of art but what about the rest? Before you dive into his life and his art, first you get to see a short video about the life of Vermeer. What was happening in the Netherlands at the time? It's all set up at the start of the visit and gets you in the right mindset. Useful stuff!
#2 Experience his work or better yet, be the model!
You've read all about what he painted: He chose subjects which are calm without drama, actions that require little movement, to achieve this illusion of reality. That's the technical part, now you can understand how he brought them to life!
Unlike many other painters Vermeer preferred a great range of colours and used the most expensive pigments to create them. Hence the vibrant tones of reds, yellows and blues and the eye capturing quality.
On the second floor, you can read about not only what he used as paint but also see it for yourself! And once you comprehend the key elements, you can go ahead and be a model in one of the replicas of his paintings. Who knows, maybe you can be his next Milkmaid!
3- See how things come together
Johannes Vermeer used a tool called camera obscura to study optical effects of light on surfaces. Yes, incredibly forward thinking for that time. But what was that like? At the Vermeer Centrum you can mingle with this device to get a better glimpse of how he worked. See how he sometimes experimented with multiple vanishing points and how he created his precise art form
If you prefer something taking place in more modern times, you can also read (and watch) a great deal about the restoration of the paintings. It's a long run to keep the artwork still bright and rocking' after almost 400 years!
Good to know!
After getting through everything, to rest your tired feet, you can catch your breath and enjoy a nice coffee at the Vermeer Centrum Delft's cafe surrounded by some of the pieces. Better yet, you can also buy a nice memento to take home with you. The Centrum has a very diverse gift shop filled with prints, books, posters, mugs, pins and much more! For those who don't want to bother with carrying it, you can also take a look at their webshop.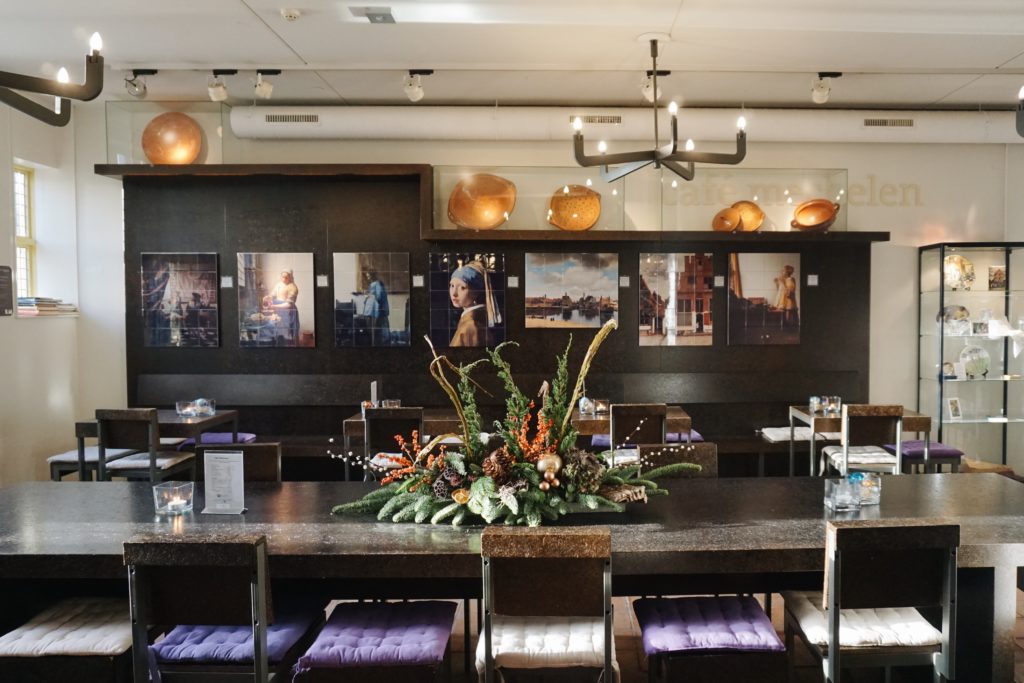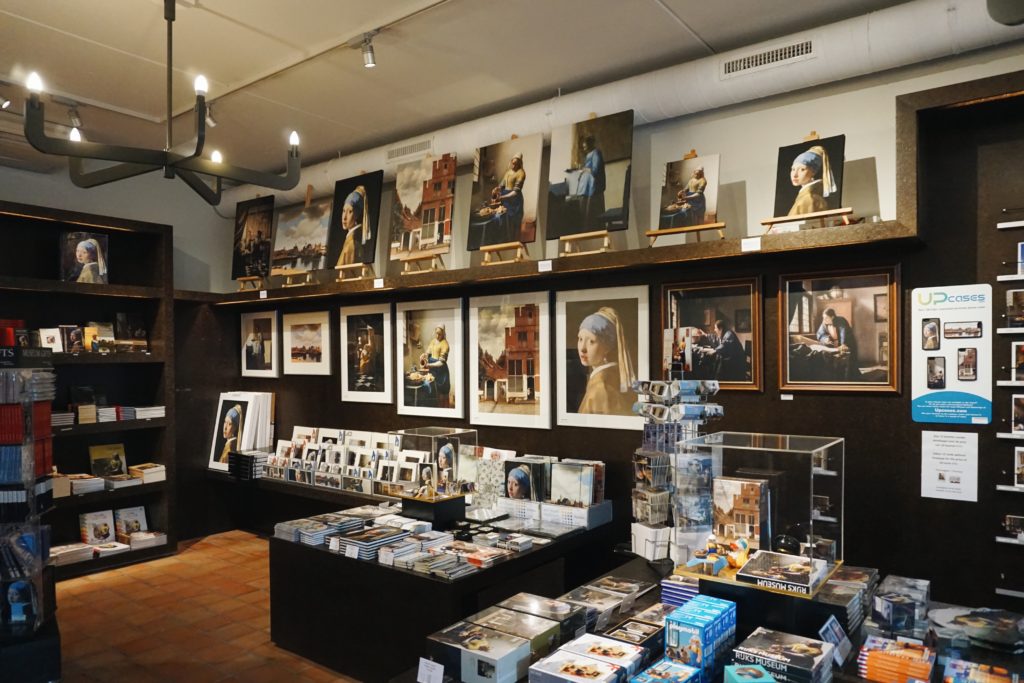 In order to have an experience unlike any other, the Vermeer Centrum also offers free guided tours every Friday and Sunday! For further reading about the tours, make sure to visit their website.
Heard the Good News?
We hope that you liked what you've read so far and we are always on the lookout to spread the word, that's why if you bring this article along with you to the Vermeer Centrum Delft and show it, you can get a discount! (that means only € 7,00 as an entrance fee y'all)
Now drop everything and get to Delft!
Address:
Voldersgracht 21
2611 EV Delft
Website | Instagram | Facebook