The spread of Coronavirus has been rapidly gaining steam. The Netherlands confirmed its first two cases this week, joining 48 other countries. Meanwhile, as the world fights to control the virus, public panic has fueled anxiety. How worried should you be about COVID-19 in the Netherlands? 
I found myself in a curious situation earlier this week when I was travelling through a busy airport on a continent where Coronavirus had not yet reared its ugly head. I started to feel tired and irritable – normal for an international airport. Then, my throat started to itch. My body started to ache. And I began to panic.
The clutches of the brain
The more I panicked, the sicker I felt. I was hyper-alert, mentally tracking each symptom. I almost didn't board my international flight because I was so consumed with fear of spreading my self-diagnosed coronavirus to everyone on board. As I walked down the planes aisle I held my breath, hoping to spare those around me from certain death.
Later, standing in immigration I felt hot. Fever, undoubtedly a symptom of the feared disease. I watched the coronavirus quarantine area across the room and had to control the urge to go sprinting over, screaming to the packed immigration hall 'I have coronavirus! Save yourselves!'.
Spoiler alert: a week later and all I had was a classic case of a Long Travel Day, a touch of Broken Airport Airconditioning – and Panic Over Coronavirus.
First, the facts
It's no longer a question: coronavirus has reached the Netherlands. But, let's start with a fact to calm some nerves:
Coronavirus does not mean everyone will die. 
When people start throwing around terms like 'infectious disease' 'pandemic' and 'death', others take it as a cue to freak out. Take this statement, and repeat it in your head as much as you need. Coronavirus is bad, but the world is not ending.
This outbreak is not a time to relax – quite the opposite. Coronavirus spreads faster than the standard flu, has an increased fatality rate, a higher hospitalisation rate, and symptoms last for longer that the standard flu. People have already died from coronavirus and more will – that's undoubtable.
Fear over coronavirus is good: it forces us to take the virus seriously and implement measures to counteract the spread. But, too much fear in an already anxious society can also be damaging. So, if your mind is running overtime, take a step back, make a cup of tea, and drink up some calming coronavirus facts.
An anti-anxiety fact list for coronavirus
You're far more likely to have the common cold or standard flu
Feeling sick, tired or feverish? It's not time to start digging a grave, far from it. Coronavirus may have reared its ugly head but that doesn't mean that the common cold or flu has stopped circulating.
Unless you've recently travelled to areas experiencing outbreaks or been in close contact with someone diagnosed, you're more than likely safe.
If this applies, and you're experiencing a fever of at least 38 degrees, a cough, shortness of breath, or tightness in the chest, the Netherlands National Institute for Public Health and the Environment (RIVM) says to call the doctor. You'll receive a telephone consultation and the doctor may visit you at your home. Don't go directly to the doctor and sit in the waiting room or you may infect others.
Key Takeaway: Feeling sick can have a lot of causes – coronavirus is only one possibility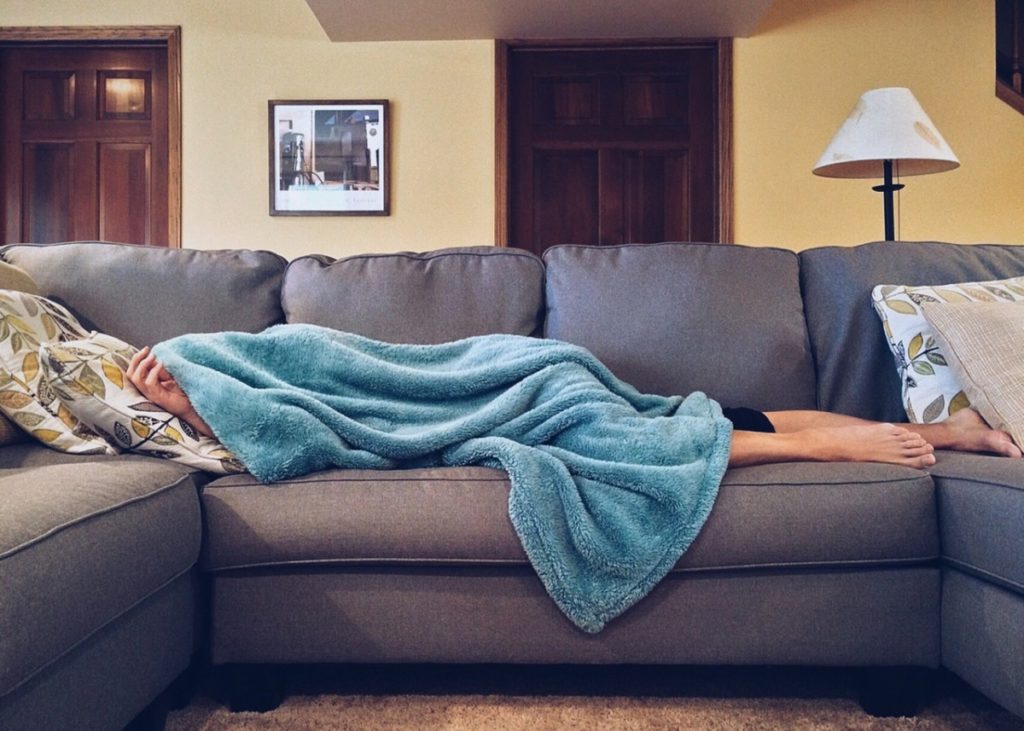 Over 97 percent of people with coronavirus fully recover
That's right. While we're surrounded by the statistics of death rates (which are higher than average for a virus), the truth is 97 in every 100 people are going to walk away completely fine.
Need proof? A Belgian expat living in Wuhan at the time of the outbreak was infected – and walked away after two weeks "the safest man from coronavirus in Belgium." It's worth noting experts aren't yet certain about immunity post-virus, but people do recover.
Key Takeaway: While coronavirus is spreading, people are also recovering.
If you get coronavirus you statistically won't even go to the hospital
A recent study found over 80 percent of cases of coronavirus are so mild that they don't require hospitalisation. Most people can literally just ride out the sickness at home. If you become infected with a mild case you will probably just be required to self-isolate yourself for two weeks to make sure you don't spread it to anyone else. Not great – but not bad either.
Of the other 20 percent of coronavirus cases, 14 percent experience shortness of breath, low blood oxygen, or other lung problems. Only five percent of cases became critical, with respiratory failure, septic shock, or multiple organ dysfunction.
Key Takeaway: You might get coronavirus – but the odds are that you'll be fine.
Basic hygiene reduces your risk of infection substantially
The best thing you can do to help the spread of coronavirus is to wash your hands thoroughly. The virus is only transferred when an infected person coughs or sneezes, releasing droplets in the air. The droplets then have to come in contact with another person's mucus areas: eyes, mouth, nostrils to infect that person.
Even if you come into contact with a person or surface with infected droplets, by regularly washing your hands and avoiding touching your face you can greatly reduce the chance of infection. Carry a bottle of hand sanitiser with you for some extra protection (but please don't put it up your nose)
NOTE: not all hand washes are equal – running your hands under water doesn't count. Medical students are literally taught how to wash their hands in school – but here's a handy video for you from the World Health Organisation.
Key Takeaway: you can do more to prevent the spread than you think
You probably don't even need a face mask
Face mask sales have skyrocketed since the outbreak, with some going on Amazon for up to four times the original cost. But actually, experts suggest that most people don't actually need a face mask. The majority of face masks won't actually stop the spread of coronavirus — and most people don't wear face masks correctly anyway.
In reality, the only people who need face masks are:
those in close contact with someone infected
people infected who kindly don't want to pass the disease on to anyone
healthcare professionals
Running out and stocking up on masks is only driving up demand, increasing panic, and depleting supplies for the healthcare professionals who actually need them.
Key Takeaway: You're safer than you think, even without protective gear
The Netherlands is one of the best-prepared countries for a pandemic
The 2019 Global Health Security Index found none of 195 countries measured were adequately prepared for a pandemic. However, it did rank the Netherlands as the third-most prepared, which I'm going to count as a win.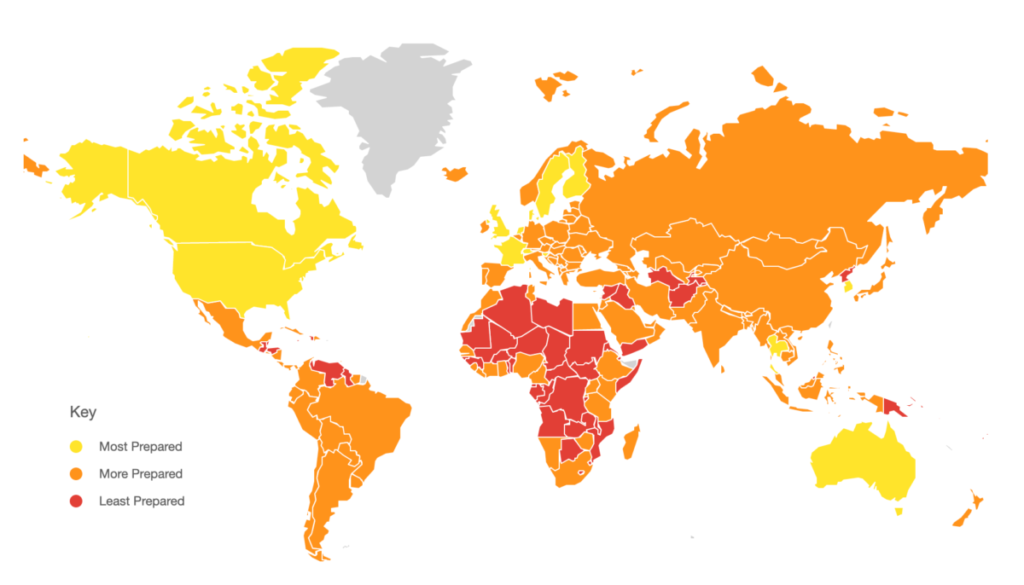 Meanwhile, the Dutch government has established a special team to deal with a potential outbreak. A pandemic protocol has already been prepared and will be activated if necessary, including the deployment of quarantine areas.
Key Takeaway: If you're in the Netherlands you can feel reasonably safe in the event of a pandemic.
Mortality rates shouldn't be taken at face value
It's suspected that the mortality rate of coronavirus is somewhere between 2 and 3 percent. But, that shouldn't panic you. The mortality rate is the highest in China's Hubei province, where the outbreak began – other areas are thought to have much lower mortality rates.
Additionally, the mortality rate is likely to be inaccurate. It's very possible that many people became infected with coronavirus but didn't have symptoms serious enough to be diagnosed. It's also possible that more people will succumb to the disease as it progresses. Regardless, don't take mortality rates at face value.
Key Takeaway: Mortality rates are likely to change – so don't stress about them yet.
While panic can be useful in getting our butts into gear, too much increases anxiety making the risk of potential infection even higher. When it comes to coronavirus, stay clean, calm, and take a chill-pill.
Have you been feeling anxious about coronavirus? Got an anti-anxiety tip or fact to help others out? Tell us in the comments below!