Hema is journeying across the Atlantic and opening doors in Canada and the United States.
"The expansion to North America is a historic step for HEMA, as our founders Leo Meyer and Arthur Isaac first met with unit price stores there a hundred years ago," said CEO Tjeerd Jegen.
The overseas business venture will be a hybrid of physical stores and online stores. In the US they will start selling household items via the notorious Walmart and in Canada, HEMA will open it's own stores and also partner with local businesses and sell their products through their shops.

Marketing 101: Use your city's reputation to sell your product


Of course,ho wouldn't want a product originating from the one and only Amsterdam – the liberal, multi-cultural and progressive city in Europe. HEMA will be called "HEMA Amsterdam" in the US and Canada. This name pays tribute to its Dutch origin and can therefore be distinguished from American stores.
Philip Behn, General Manager at Walmart, says: "Through our platform we offer local and international partners many opportunities. HEMA, a distinctive Dutch brand, is a good example of a new collaboration that gives our customers even more choice."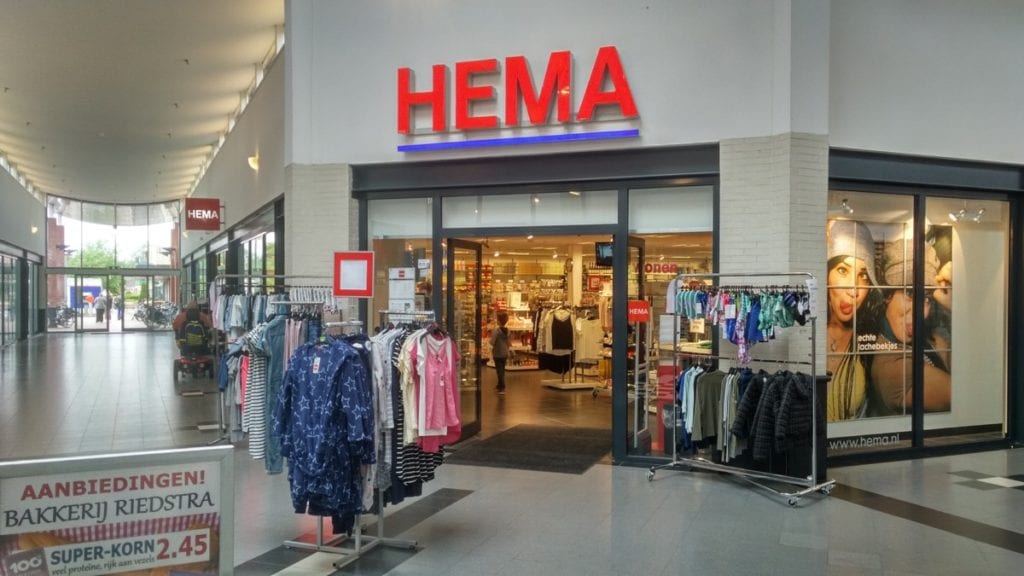 Source: Wikimedia Commons
Competition?
HEMA already has 750 stores located around Europe and Asia and over nineteen thousand employees.
HEMA's partnership with Walmart is sure to hold it in good stead as the American supermarket chain Walmart is the largest company in the world in terms of turnover. To date, Walmart operates a total of 11,766 stores worldwide.