A new, sustainable phone charging station has arrived at Den Haag Centraal, and it's neither solar nor wind powered- instead, you create electricity by swinging on a swing, which charges your phone. 
The NS is always looking for new ways to make travel more sustainable. Following their introduction in Utrecht Centraal, swings that charge your phone have also made their way to The Hague. The swings are perfect for travellers who are experiencing a delay (not like we ever have those with the NS). You can just sit down, have a swing, and recharge the most important possession any of us own.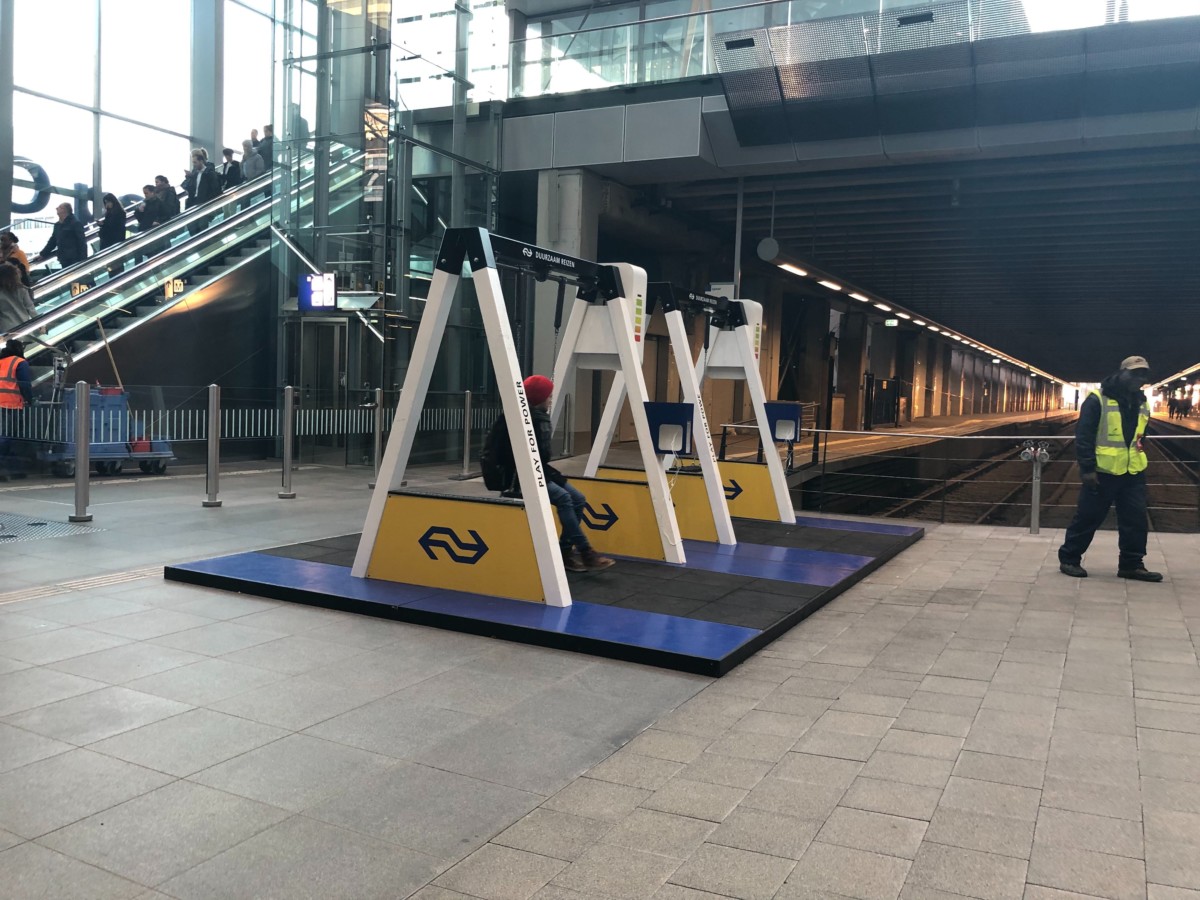 Not to be the cause of a mood swing (see what we did there) but there do seem to be a couple of problems with the swings. One is that they don't charge your phone particularly fast, unless you're swinging really fast- which brings its own problems with it. According to AD.nl, one of the two swings in The Hague was already broken yesterday morning. Swing slowly, kids.
Would you swing to charge your phone? Let us know in the comments below. 
Feature image: Ailish Lalor/Supplied.