A code yellow for strong winds has been issued this morning which has caused multiple problems. The authorities at Schiphol have cancelled or delayed at least 70 flights as a precautionary measure. These flights are round-trip flights to 36 European destinations. 
The carnival parades at Oijen, Macharen and Overlangel have been delayed due to strong winds. It will be reexamined at noon to see if they can still continue. However, you can still enjoy the parades at Breda and Den Bosch!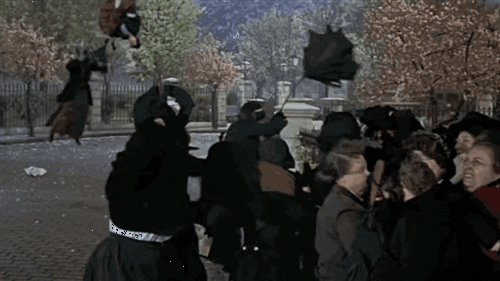 KNMI, the meteorological institute responsible for issuing these codes, has issued a code yellow for the entire morning, which they say can be up to 100 km/h in the coastal areas. The wind should decrease as the day progresses.
Code yellow for strong winds: problems on the roads
Though there has been many problems caused on some of the routes, the traffic disruptions have been contained so that it was normal rush hour in most parts, according to NOS.
The problems started on the A2 at Vinkeveen, where a truck lost some of its cargo. There were problems even on the A29 in the south of Rotterdam, near Heinenoord, where trees had fallen over the road. They were cleared after an hour and a half, and it was fine to travel through. There was a traffic sign that threatened to unhinge on the A58 near Middelburg. Everyone travelling to Breda on the A27 would have had problems, as a lane was closed for an hour because the roof of a truck trailer was nearly blown over.
Hope everyone made it into office or school on time despite these problems. Show us a picture or let us know in the comments if you saw any damage of the heavy wind this morning! Don't forget to tag us on Instagram or use #dutchreview!