One of the best things you can gift a loved one for the holidays is a useful, yet thoughtful present. And what could be more useful than a high quality rain poncho for that wet Dutch winter. Enter The People's Poncho – an affordable, practical and credible protection from the rain. Not to mention that it looks quite stylish for a poncho.
Why would I need a rain poncho in the Netherlands?
If you're actually asking yourself that question, then you haven't lived through a single winter in the Netherlands. Not only does it rain all the time, but using an umbrella in many occasions is just useless. Not only is the rain here pouring like crazy, but the winds are also so strong that most of the time you can't even hold your umbrella up straight.
Not to mention that if you're cycling (and pretty much everyone does in the Netherlands) then there is no other option. You NEED a rainproof poncho in order to stay dry. That is why if you're buying one, you want to make sure that it's of very good quality. That way the water won't seep through, and your poncho won't tear up from the gusts of wind. That is why your best option is The People's Poncho!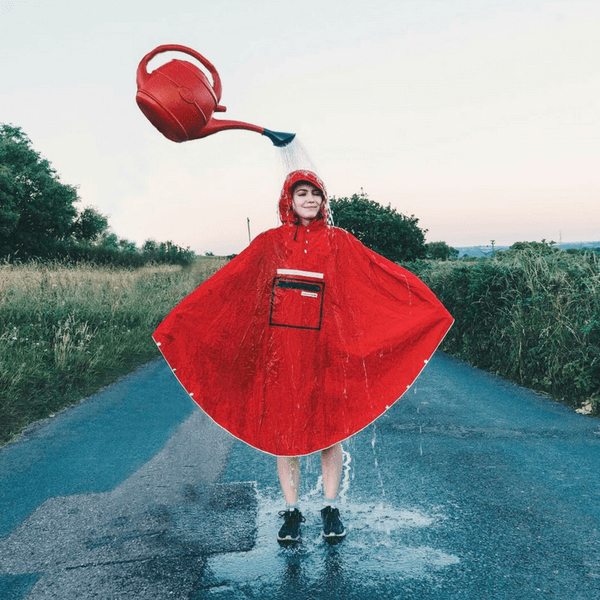 Why should I pick The People's Poncho?
Simply put – it's your best option. You have adult's and children's ponchos, and you also get to choose from a selected amount of colors. The poncho's are good for all sorts of activities, or in their own words:
"Cycling, travelling/backpacking, camping, dog walking, hiking/trekking, festivals! You name it – we got you covered."
But just in case you need some more convincing, we decided to test out The People's Poncho ourselves. Here is what we have to say about it.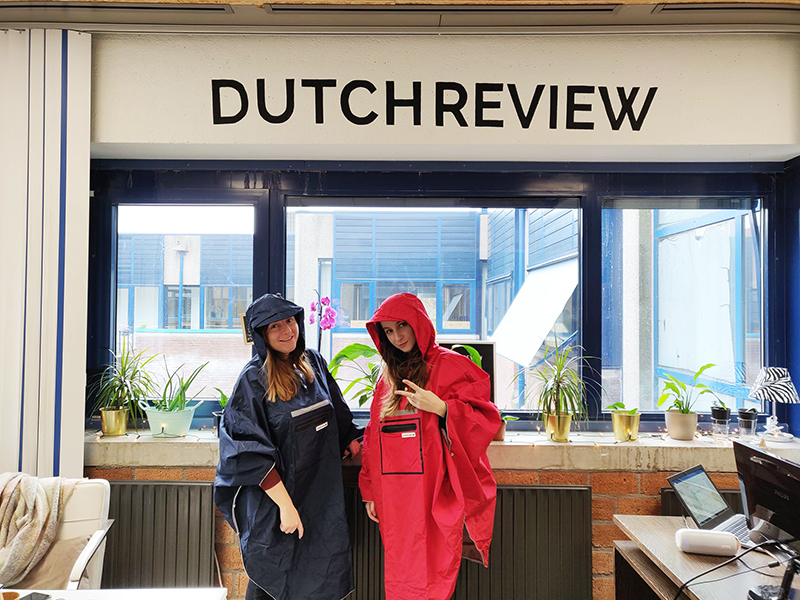 Good material
The ponchos are made out of very good, thick, rainproof material. However, it does not feel heavy in any way. On top of that it's very good at keeping you warm. As soon as you put it on, you start feeling warmer, so you know for sure all that much needed body heat in the winter stays where it should be – near the body.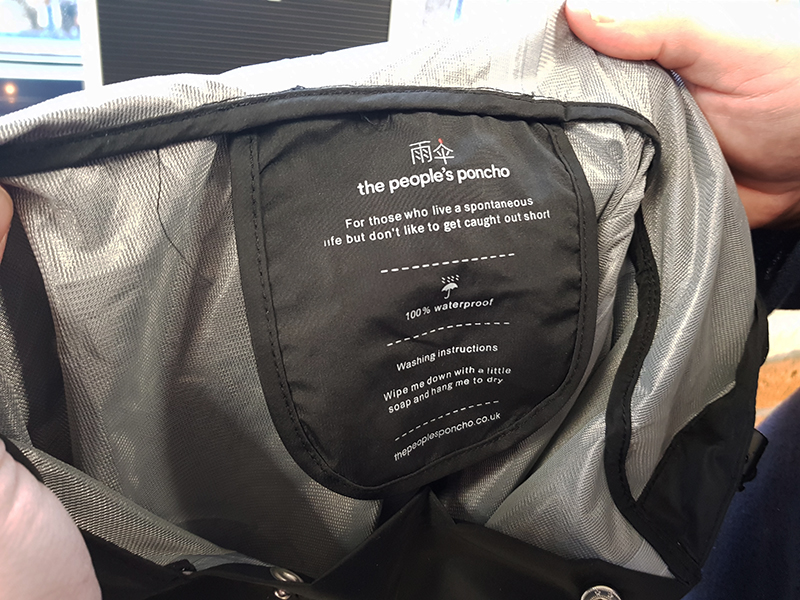 It has a visor
Unlike most ponchos with hoodies, this one also has a visor! It comes in super handy when you're cycling in the rain, because it prevents the raindrops from beating on your face. Anyone who has had the pleasure (or not!) of cycling in the rain would know how handy a hoodie with a visor is in these type of situations.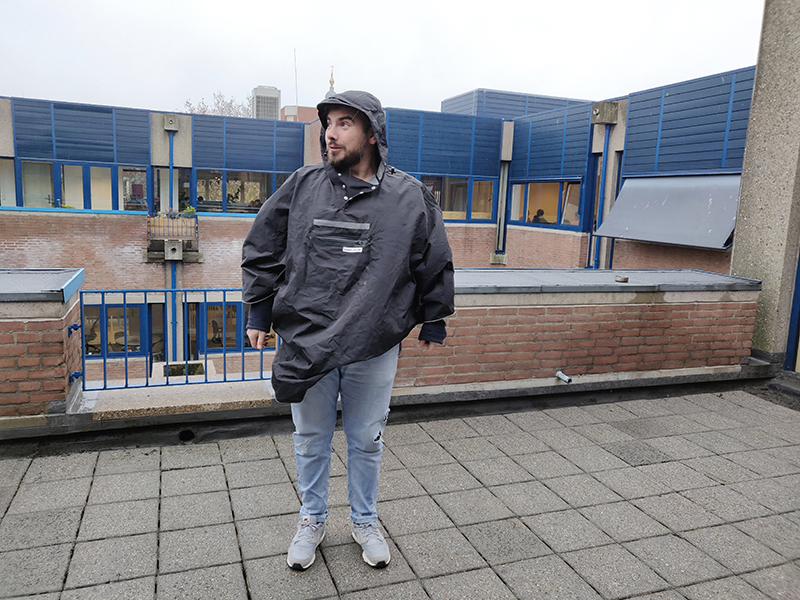 Many, many buttons
The People's Poncho has multiple buttons and straps all over the place. This makes it super adjustable! So if you need it to be a different shape or size, whether you're walking, hiking, or cycling, The People's Poncho can always be adjusted to suit different activities.
Reflective strips
With the days getting shorter, we find ourselves walking or cycling in the dark a lot more. That's why it is important to have reflective strips on our clothing or backpacks. However, often times we end up covering up the reflective strips by putting on top of them a rain poncho. However, The People's Poncho has reflective strips of its own, so you don't have to worry about your safety any longer.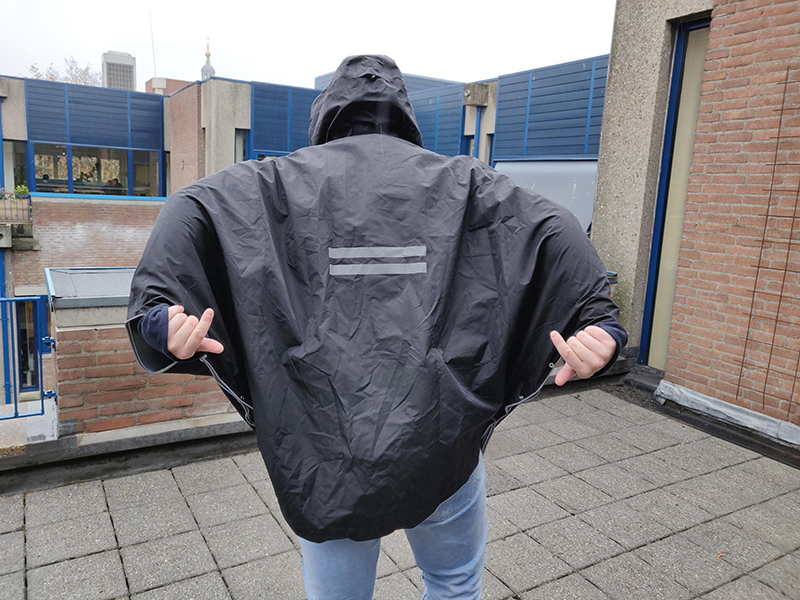 Bicycle handle straps
If you've ever cycled in the rain, you would know that your rain poncho often rides up, leaving your legs exposed and eventually soaking wet. However, The People's Poncho has special straps that you can put around your bicycle handles, creating a kind of umbrella over your legs. Goodbye soggy jeans!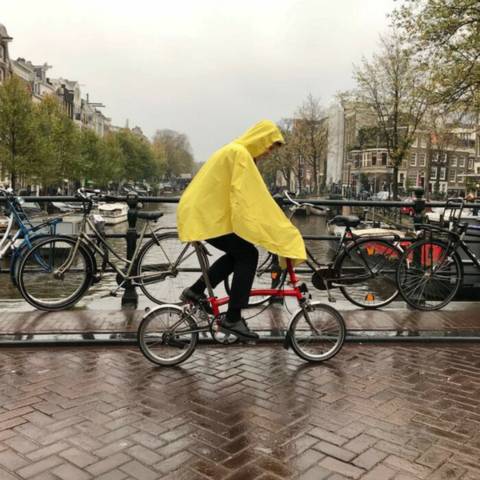 Front pocket
One of the worst things about ponchos is that they either do not have pockets, or if they do they are often times not equipped to hold your valuables, such as a phone or wallet. However, The People's Poncho has this amazing (and I'm not over exaggerating) front pocket. Not only is it situated near your chest so you can always keep an eye out, but it's also very deep so you can but quite a few things in there. Oh, and the best thing of all – it closes up with a zipper!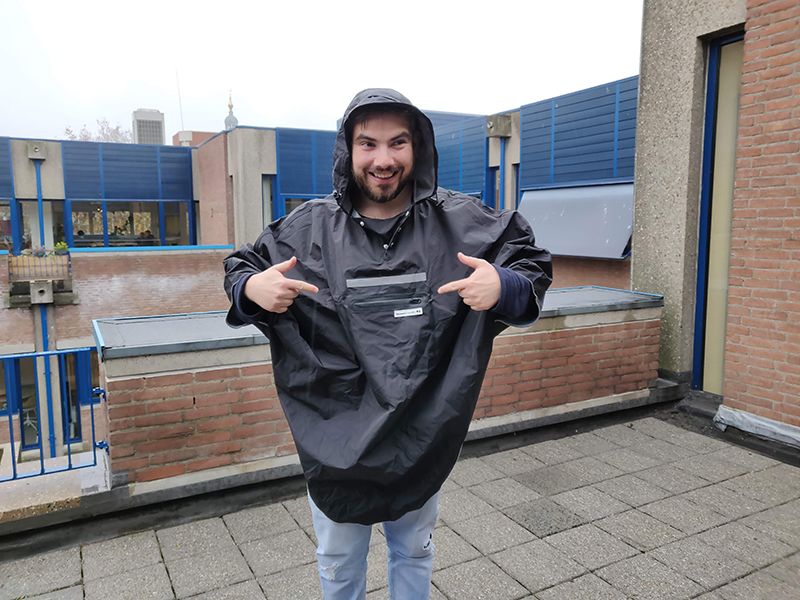 Comes in a bag
And last but not least, The People's Poncho comes in its own bag. Even though this may sound silly, having a separate poncho bag is very important. This way you don't have to put your wet poncho in the same bag as your other items, and it's also neatly folded away for the next time you may need it.
Check out their website to order one and not hate yourself when it rains. Added bonus, use DUTCHREVIEW as the couponcode to get a 10% discount!