Rain, rain and guess what? Rain
So for most of the Netherlands we had a bit of snow on Saturday night and it was enough to stick and stay through most of Sunday morning, but once the temperatures went up again it was gone… and it's not coming back for a while too.
For the snow lovers out there (guilty), we won't be seeing any more. The next week and especially the weekend is going to be rain, rain, rain and a lot of it too.
Let's take a look just how rainy it is: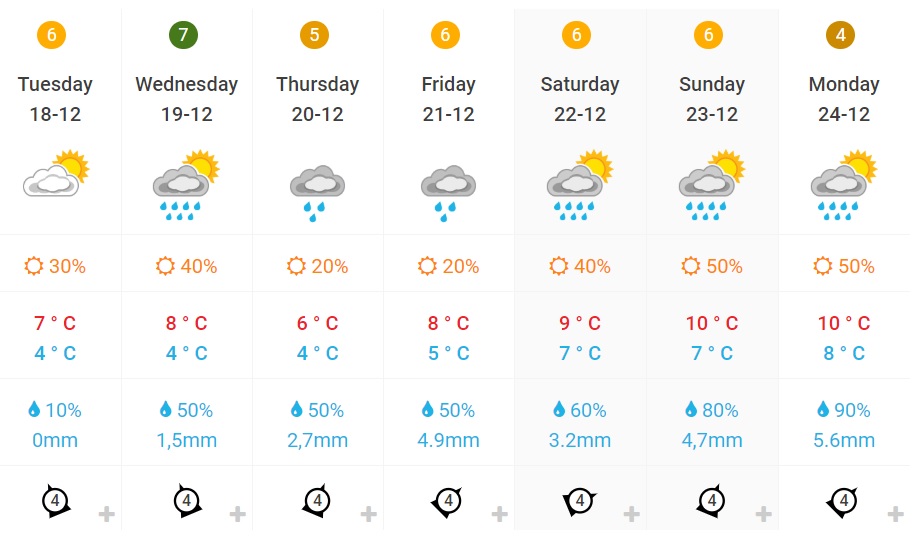 Yup, it's not looking great. Just when we are all banging on about how sunny and dry it's been this year. It certainly won't be a snowy Christmas this year, that's for sure.
This week
The rain has certainly cleared up today after this morning and tomorrow isn't looking too bad, but after that it's pretty grim. Friday, Saturday, Sunday and Monday we will be seeing particularly heavy downpours of rain – so it's definitely going be one of those weekends Netflix and chillin. Enjoy your week and don't forget those ponchos!
Upset the rain is back? Let us know in the comments!
 Cover Photo: Flickr/Chris Goldberg