Oh deer, oh deer… some cute news for a change:
An adorable little deer/doe (now called Prutje) has been found chilling with cows in someone's pasture in Hengelo.
They think that the deer was rejected by its mother and was left. However, a group of cows has come to the rescue to take the poor little deer in and they have been found together for around 3 weeks now. Awwwww!
Prutje has a favourite cow and whenever they sleep, Prutje follows. This has caused Prutje to be a bit of a celebrity, with people from the village going to take photos of them all together regularly.
It literally is like a real-life version of Bambi, only instead of a rabbit and a skunk, it's with a group of cows. So cute – how deer of them! We don't deserve animals. With any luck Bambi *cough* I mean, Prutje will adapt to her surroundings and newfound family well.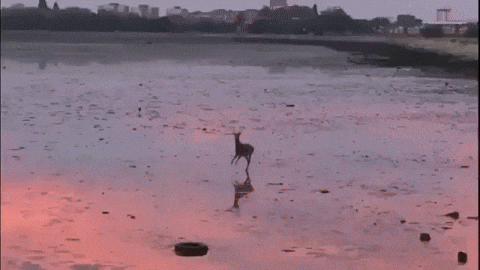 "Day 119………. the cows still have no ideer". 
Sorry, we'll stop now. 😉
Do you have any cute stories like this? Let us know in the comments!