So we had some heat in June and some good days in (I don't know) April? But apart from that its pretty standard, and standard is dreary. But hey, at least there wasn't like loads of rain the past days right?
So for today's weather report: loads of rain incoming! Starting at the end of the morning it's going to start raining in the South. So much rain is expected, up to 30mm, that the KNMI has issued a Code Yellow warning.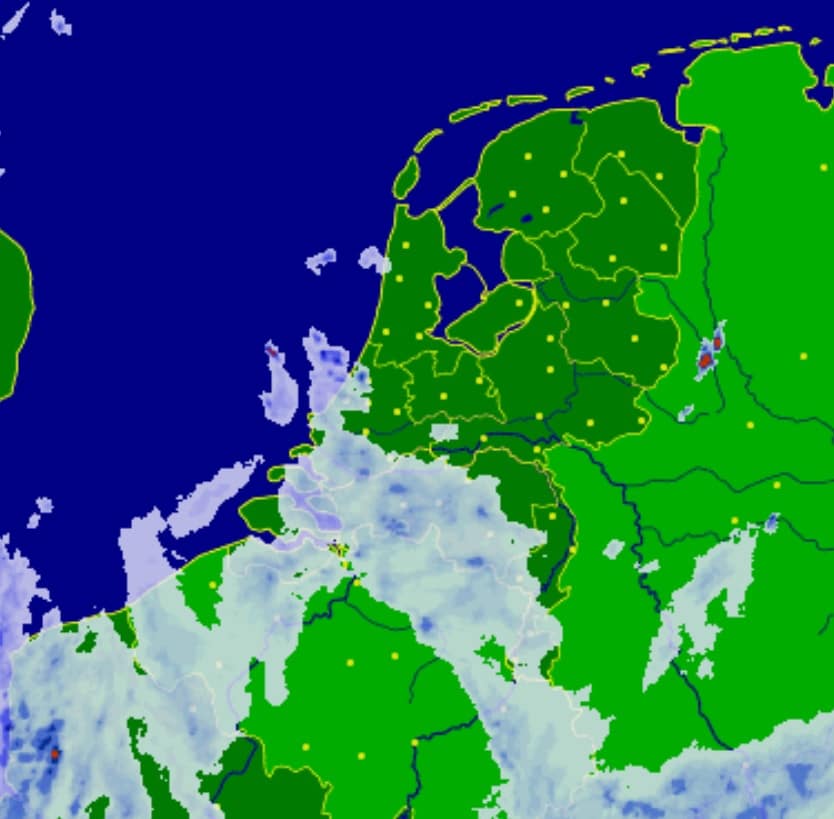 There is also a chance of lightning, hail and wind threats, according to the weather institute. Due to this bad weather, traffic and outdoor activities may be hindered (duh). The KNMI recommends avoiding open water and open areas and not sheltering under trees. The bad weather area slowly moves to the North. It will steadily become a bit dryer this evening, starting in the South. According to
Weatherplaza
, the rest of the week remains volatile, with occasional showers but also from time to time. The maximum temperature drops to around 20 degrees.