Following an extensive period of testing, the 3D-printed bridge connecting the quays of Oudezijds Achterburgwal in Amsterdam's Red Light District was opened by Queen Maxima on Thursday, July 15.
We know what you're thinking, Queen Maxima in the Red Light District…
The Gemeente Amsterdam reports that the bridge, which was first seen at Dutch Design Week in Eindhoven in 2018, will be in place for two years while the original walkway is being repaired.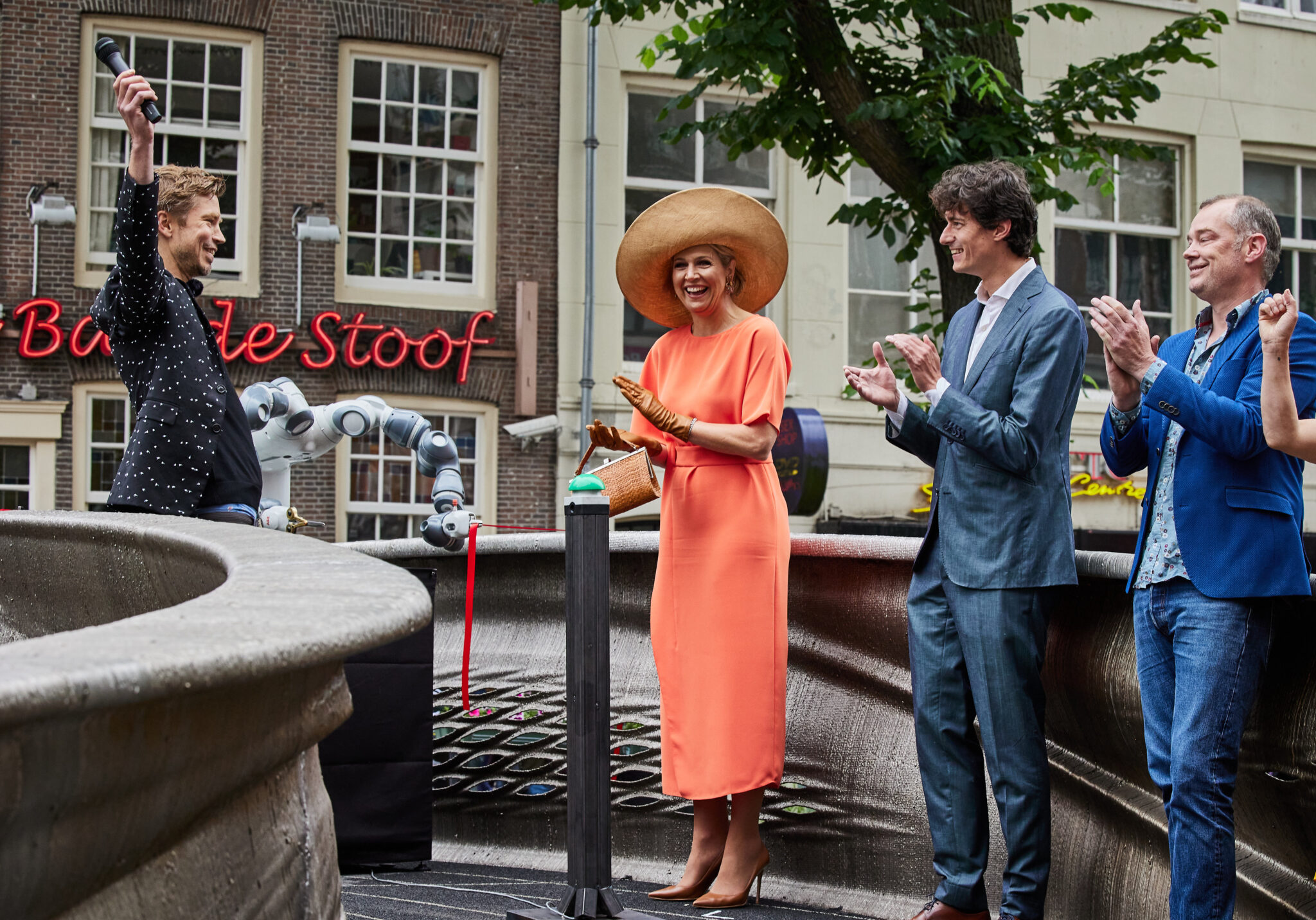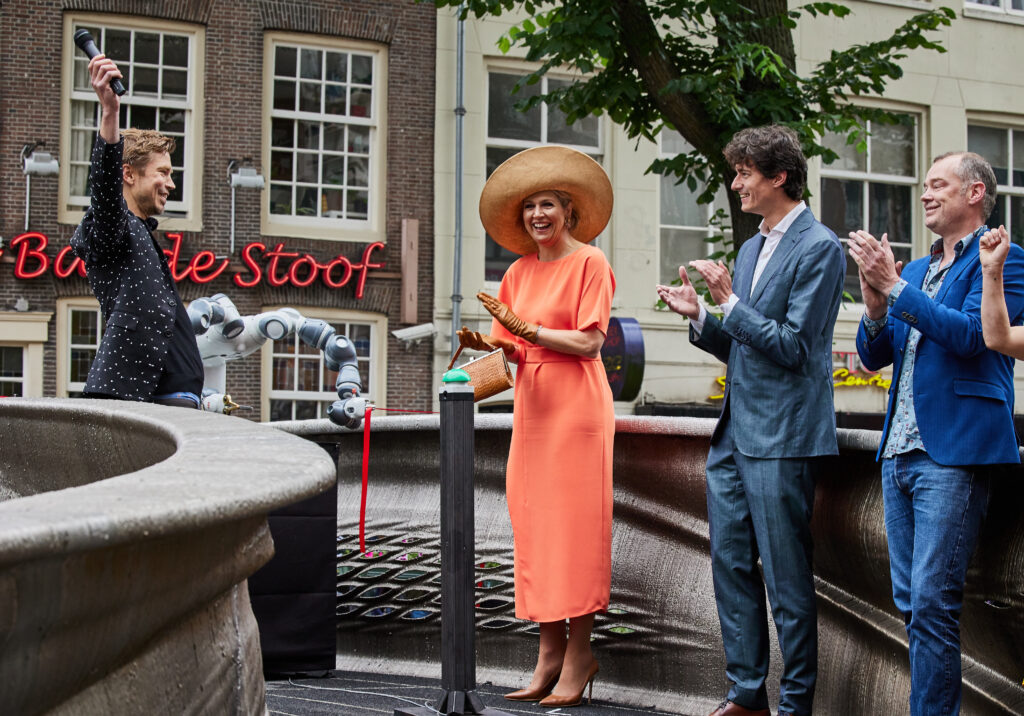 Wanna know more about the bridge? Of course you do!
The bridge is constructed entirely of stainless steel and weighs more than 6,000 kgs. That's the weight of six fully grown polar bears, or one very large elephant — if you were looking for a comparison.
The walkway was designed by Joris Laarman, and made at home in the city, by the Amsterdam 3D metal printing startup MX3D.
A bridge of the future
First, the Dutch 3D printed houses, now a bridge — who knows what will come next?
This futuristic pedestrian bridge is fitted with sensors that will record all kinds of measurements. This will allow the bridge itself to indicate when a repair is needed — crazy, right!? The next bridge they build will be making people cups of coffee — we can dream, can't we?
It will also be possible to measure how many pedestrians walk across the bridge every day.
World's first #3D-printed steel footbridge is unveiled in #Amsterdam's Red Light District where it will serve as a 'living laboratory' to assess the behaviour of metal printed structures
3D-printed bridge installed over Oudezijds Achterburgwal canal in Amsterdam pic.twitter.com/7JSYDAb6BF

— Hans Solo (@thandojo) July 17, 2021
Award-winning innovation
When the project was first showcased at Dutch Design Week in 2018 it won numerous awards, including a Dutch Design award and the Audience Choice award. The project team was also awarded the Starts Prize from the European Commission in 2018 for their groundbreaking work.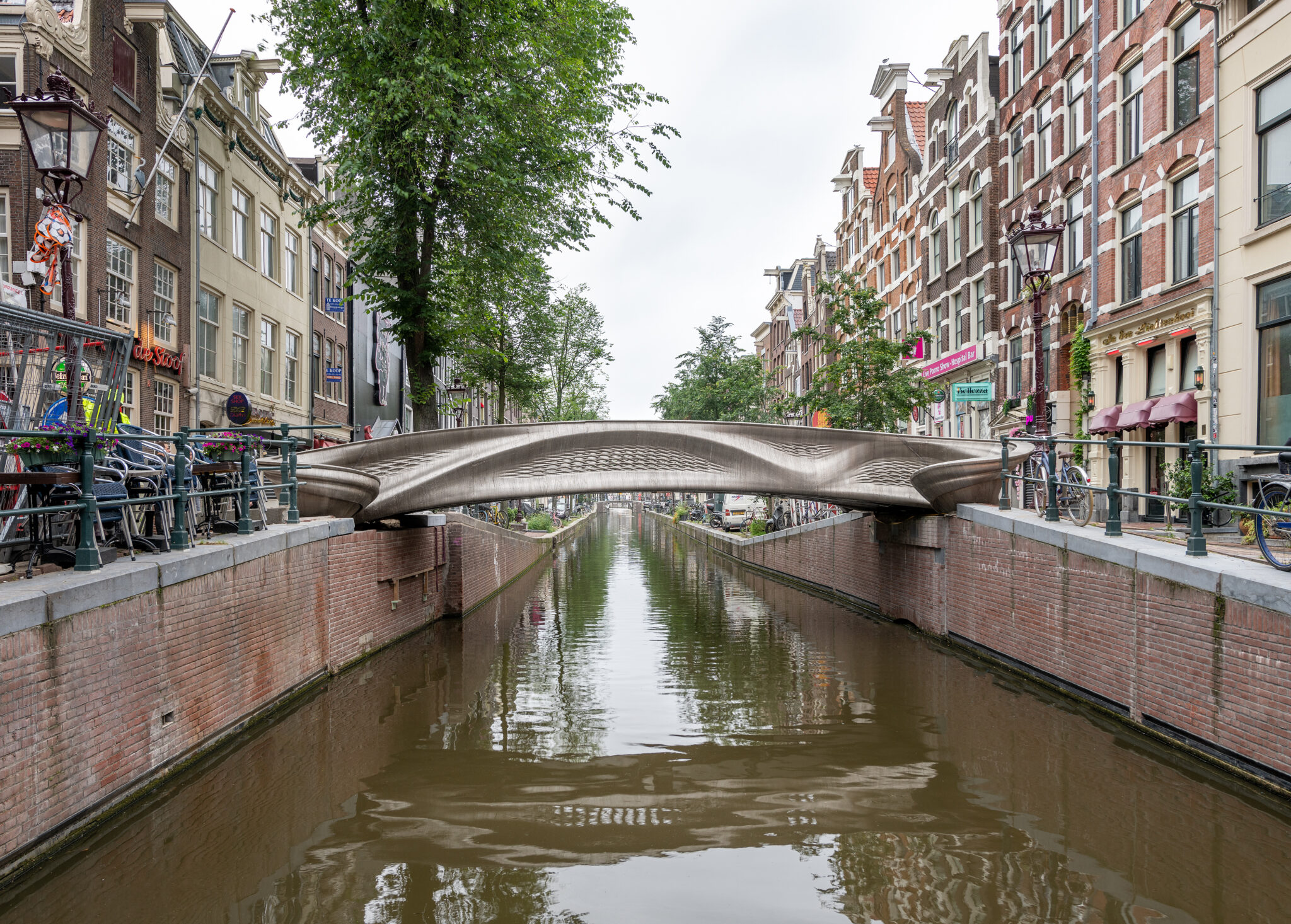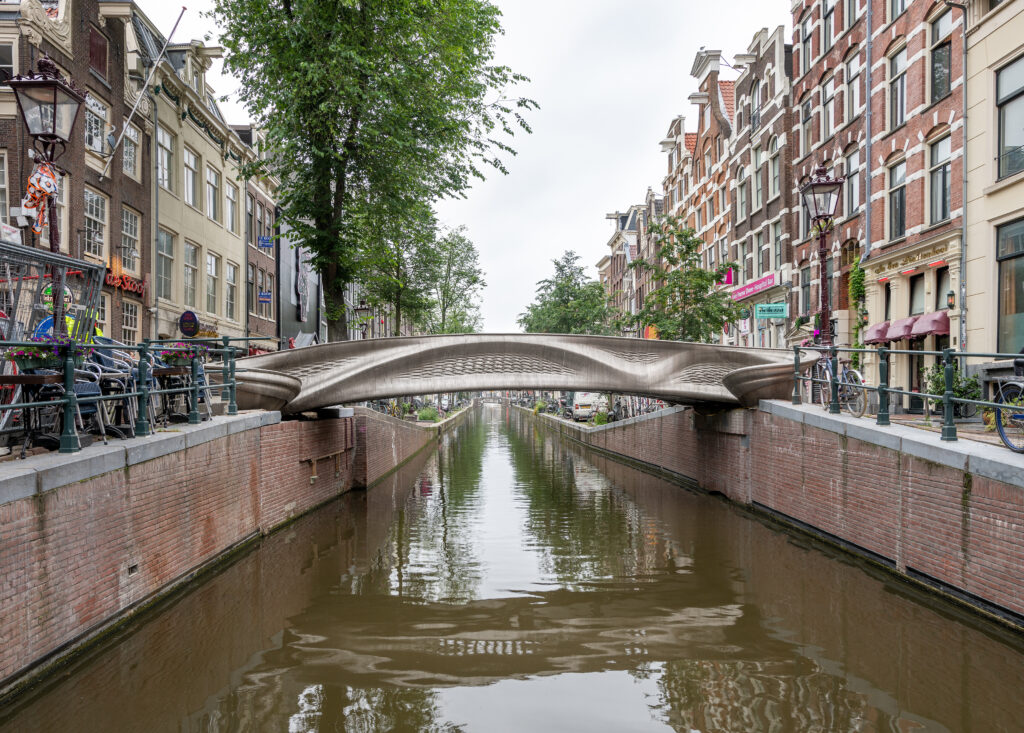 What do you think Dutchies will be 3D printing next? Tell us in the comments below!
Feature Image: MX3D_Bridge_Opening_YourMajestyTheQueenMaxima_ByAdriaandeGroot supplied