The Dutch Design Week is that time every year all people that have any interest in design, art and pretty things descend upon the fifth city of the Netherlands; the smart and edgy Eindhoven. For more than a week the city is booming with countless exhibitions filled with beautiful, and sometimes thought-provoking, displays and set-up with the latest the world and the Netherlands have to offer when it comes to design and art.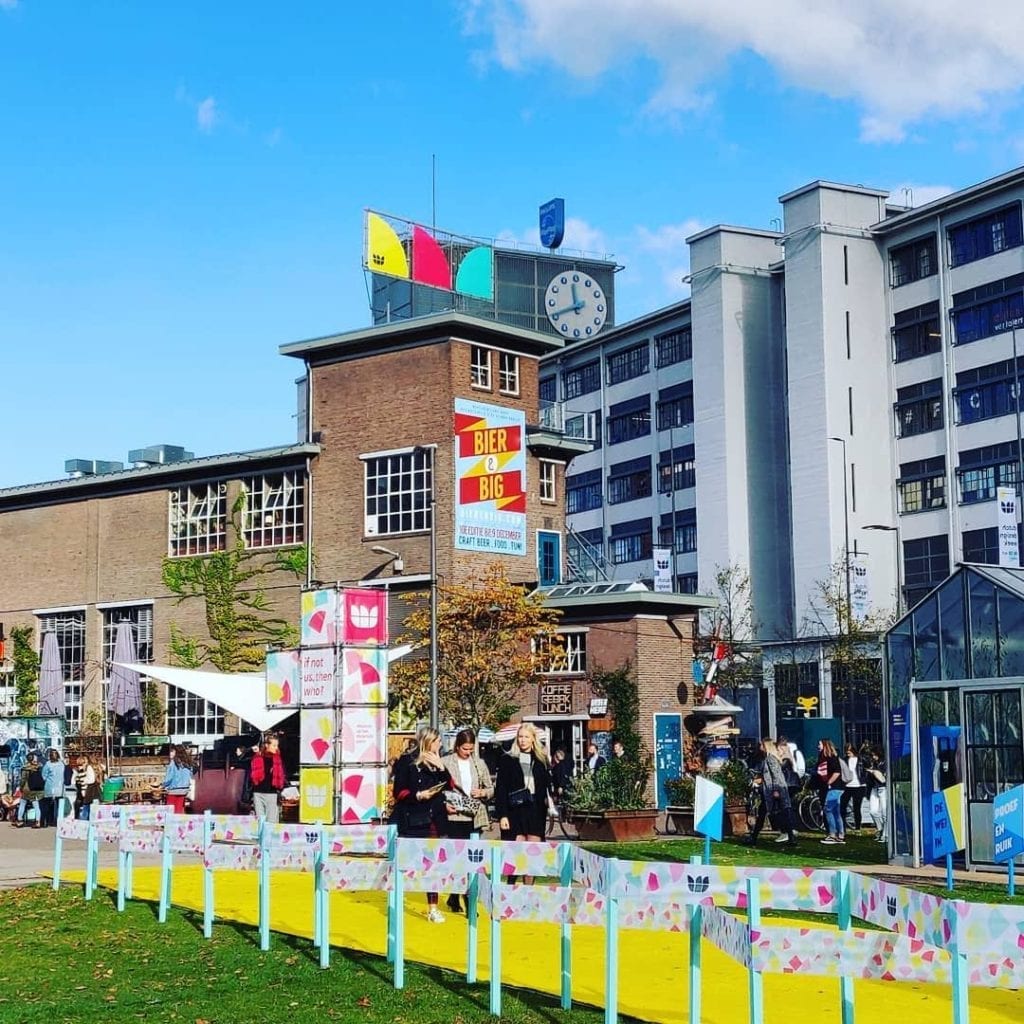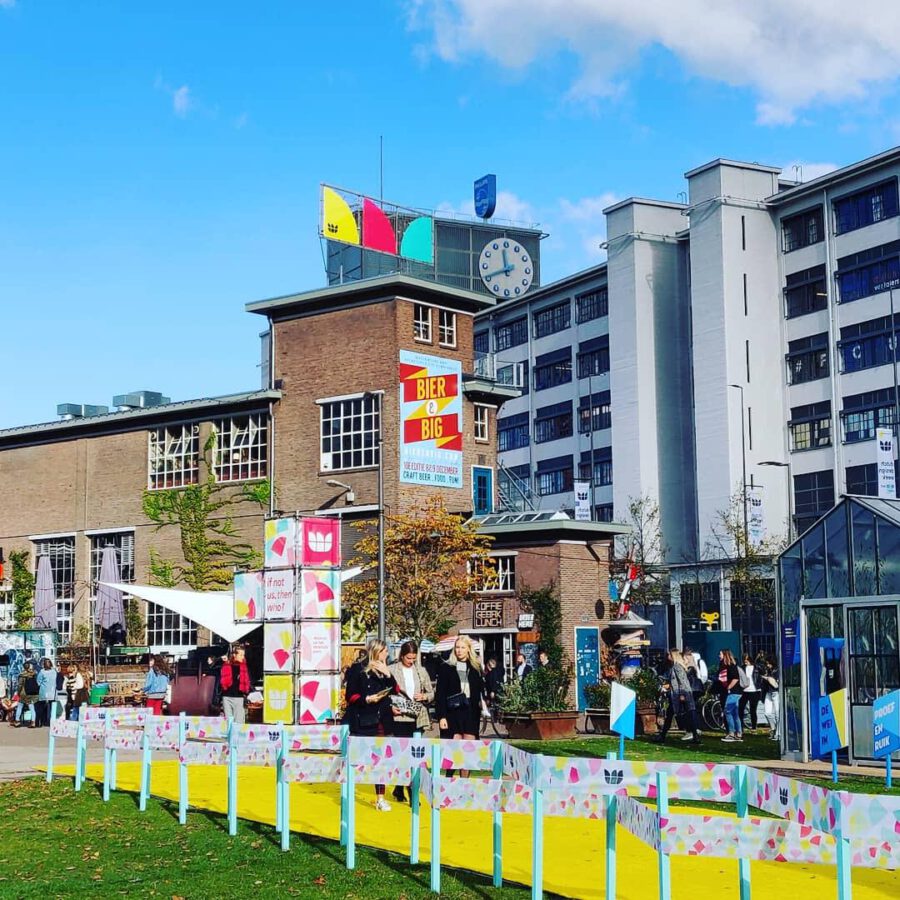 So what to see during the Dutch Design week in Eindhoven?
The week has just started, I toured the town on Sunday and Monday and by no means is this a complete guide to the DDW in Eindhoven – because boy oh boy there's just too much to see.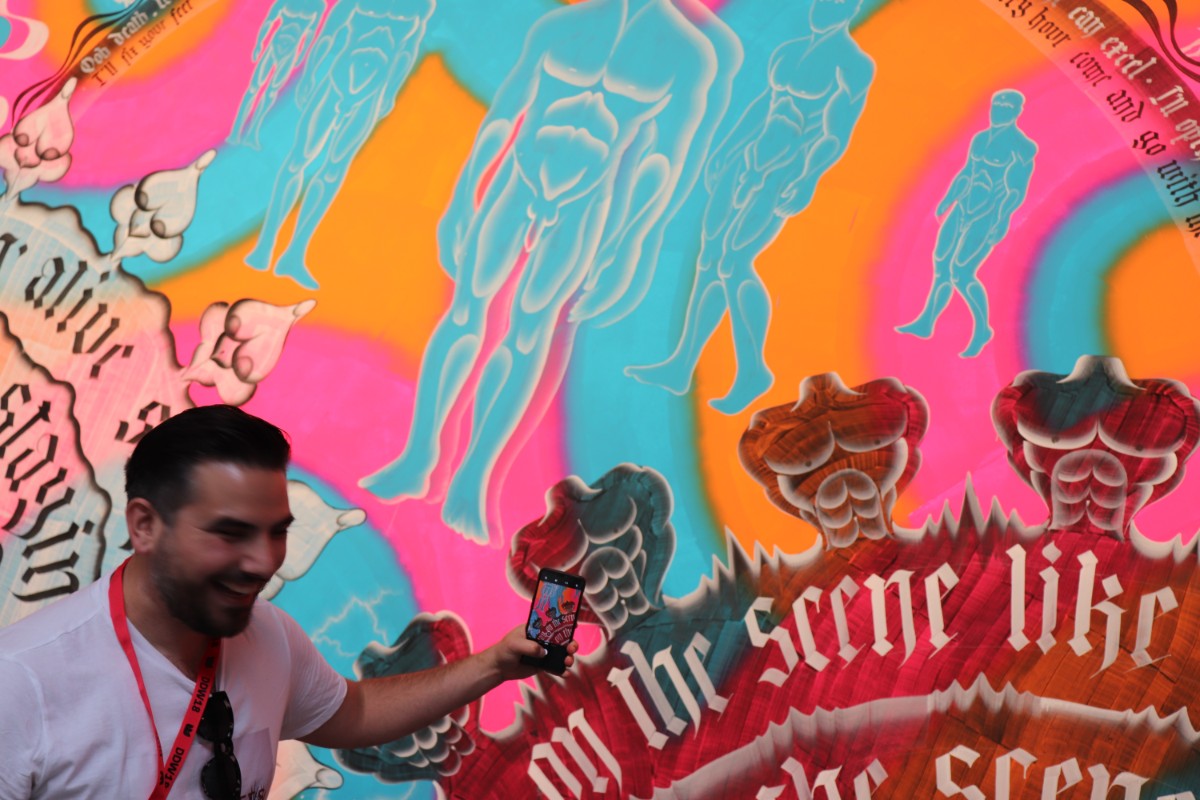 #1 Robot Love in the 'Campina Melk Fabriek'
One of the cool things of the Dutch Design Week is that there are tons of different locations with stuff to see, most of these are old industrial spots which often only adds to the atmosphere. The Campina Melk Fabriek is just a few minutes away from the city center, so hop on a bike (pro-tip, bring or rent a bicycle) and go to Robot Love.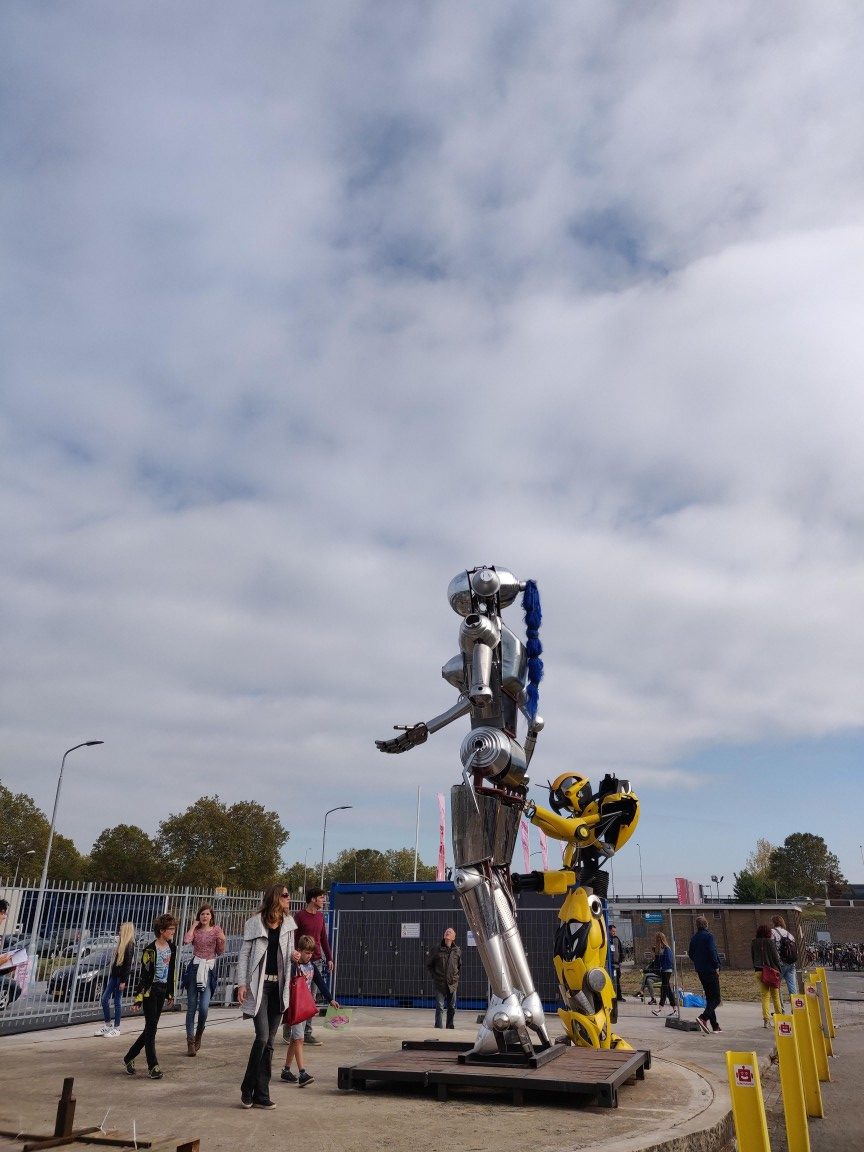 Robot Love is an 'expo experience' and presents a large-scale exhibition of contemporary art, various events, a fascinating educational program and the ROBOT LOVE Academy and Café. Basically everything is robot.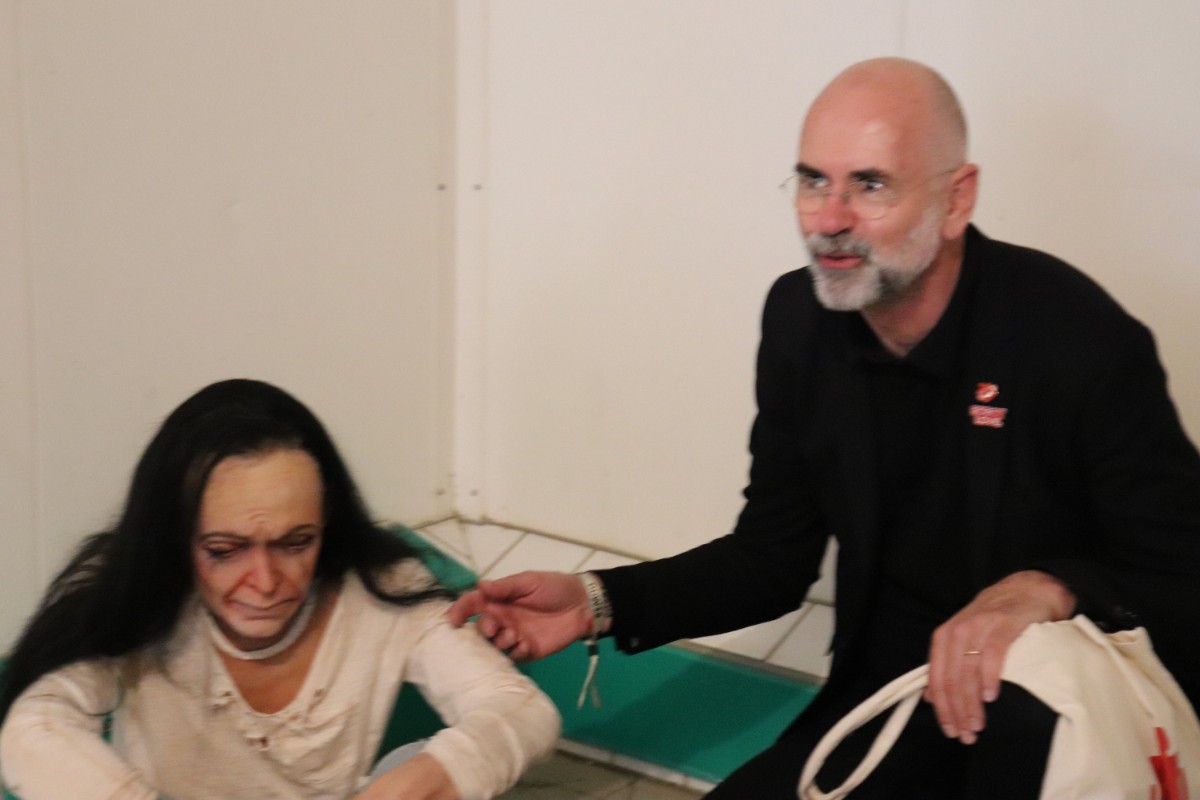 It evolves around the robot-related questions of life. How can we accept robots and learn to love em? Robot love is looking for the bond between humans and robots and signals that Robots and artificial intelligence (AI) must learn and be educated as newcomers. That requires love as well.
#2 Dutch Design Academy: Graduation Show 2018
Conveniently located right next to Robot Love is the spot where the graduates of the Dutch Design academy show their work. Instead of a boring thesis like I wrote, they present some of the best stuff I saw at the DDW. There's a fuckton of it, almost all kicking ass, so let's show you some marvelous stuff.
A. This purple ever-changing solar eclipse by Arjan Matteo Das that I definitely want in my home.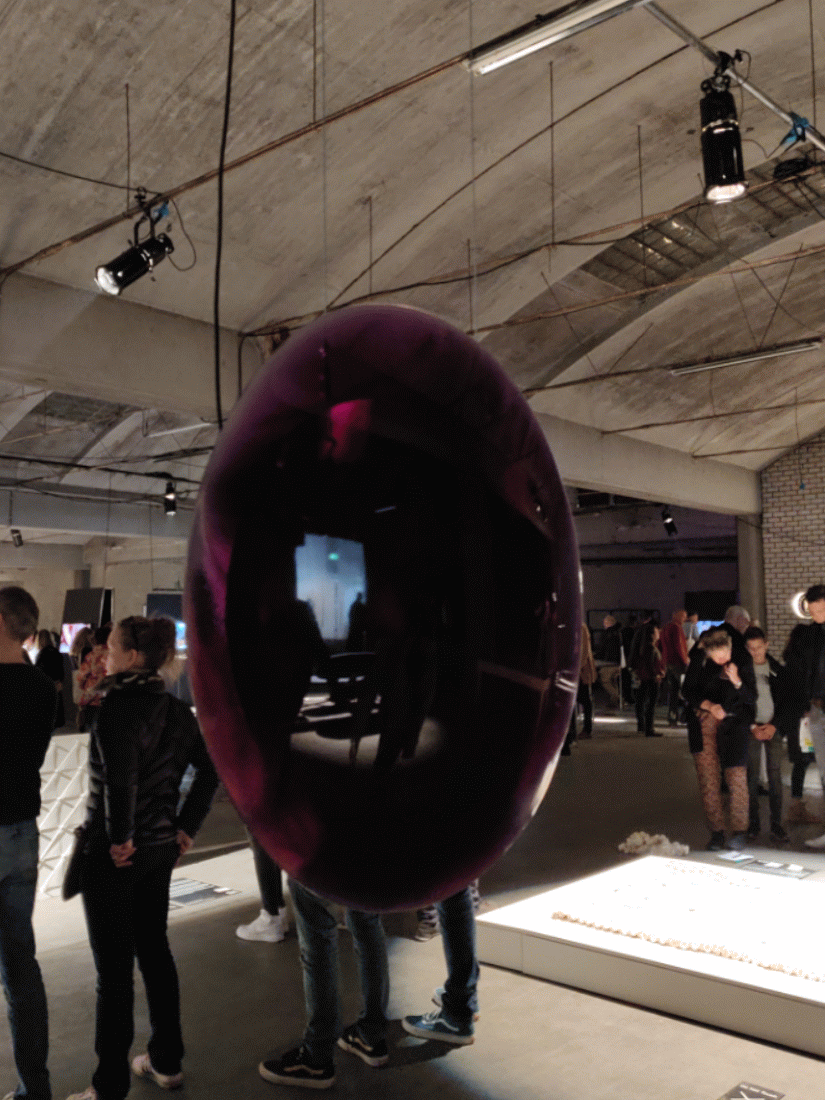 B. This breathing carpet, you blow – it lives up – itsa trip by Vivien Vuong. Totally tripping and want it in my home.
C. Golden Age Urban clothing line. It's called TEAMS UP and this man takes art from the Golden Age, puts some dope-ass urban imagery in it and smacks it on sweaters, shirts and hoodies. I want it on my body.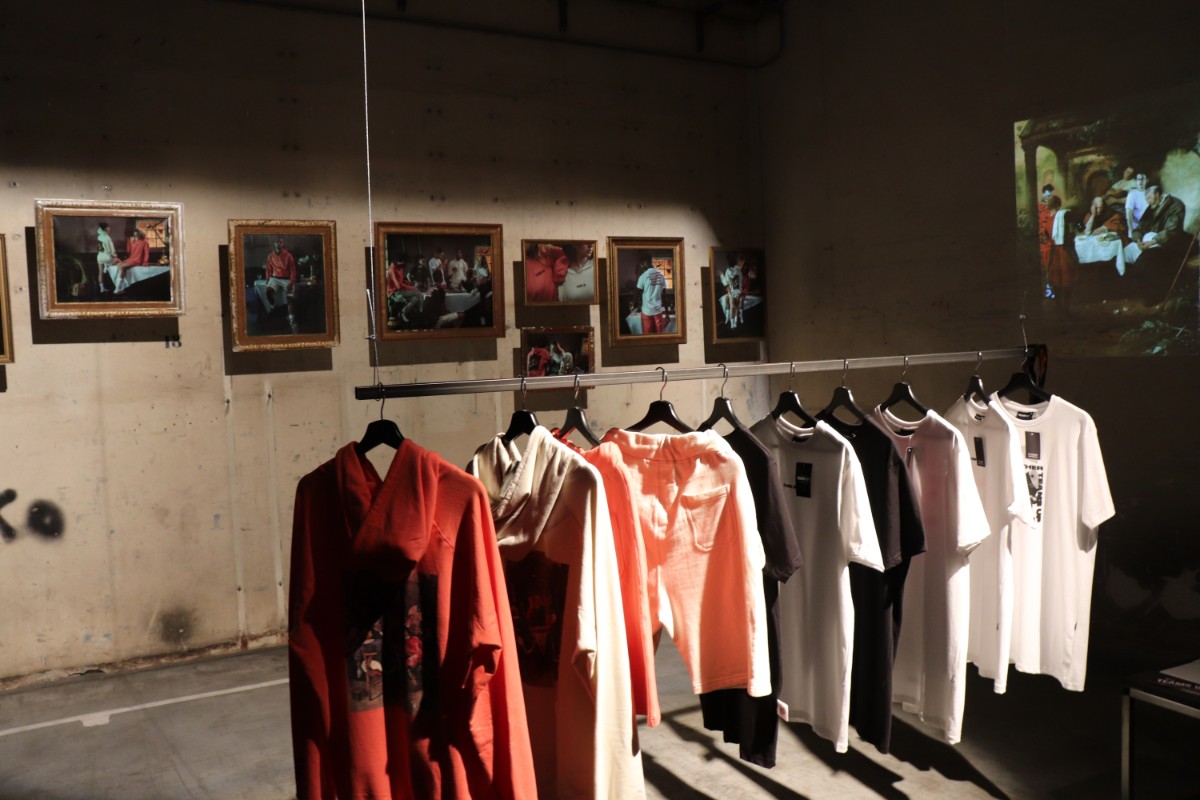 #3 New News Room
Time to venture to Strijp-S, that industrial hubspot gem of Eindhoven. Time to venture into the future of the News Room as well at "MU' next to the Ketelhuisplein. Exploring all the possibilities for news – reporting and consuming- that the latest technologies bring such as VR, algorithms and social media.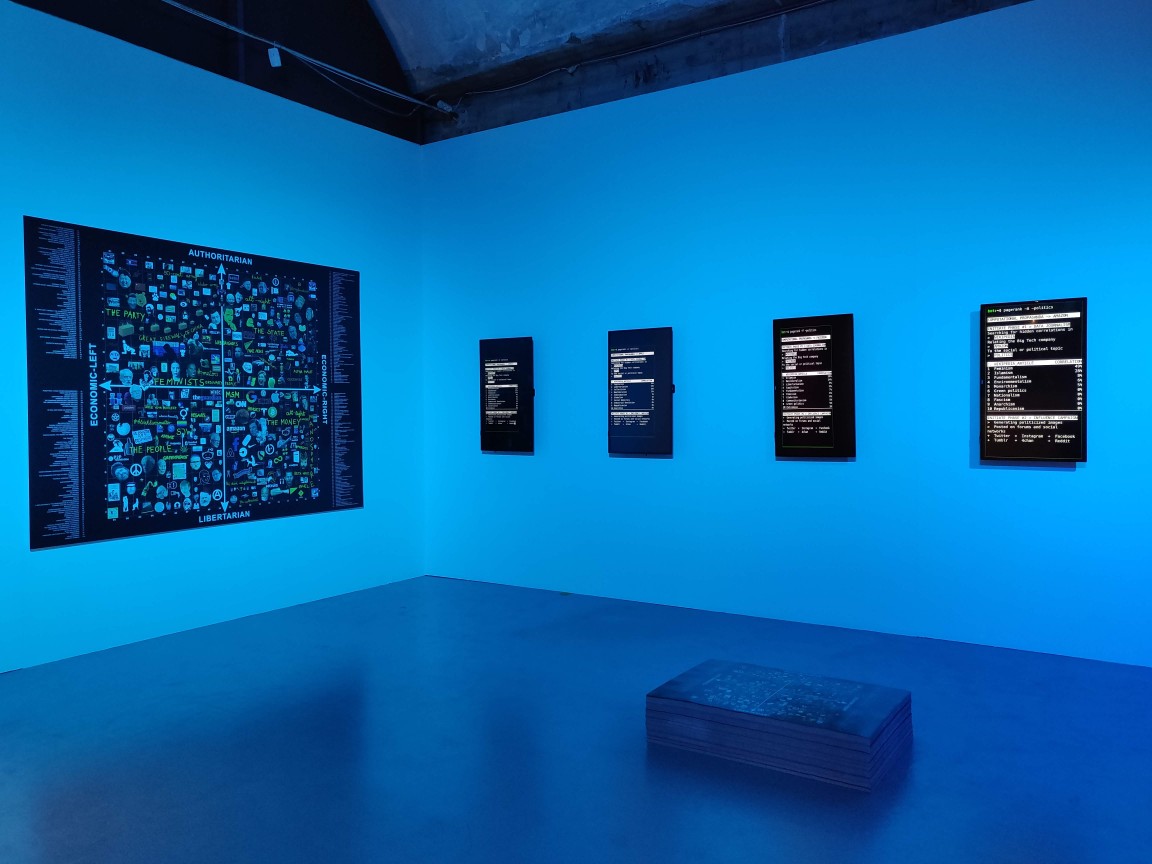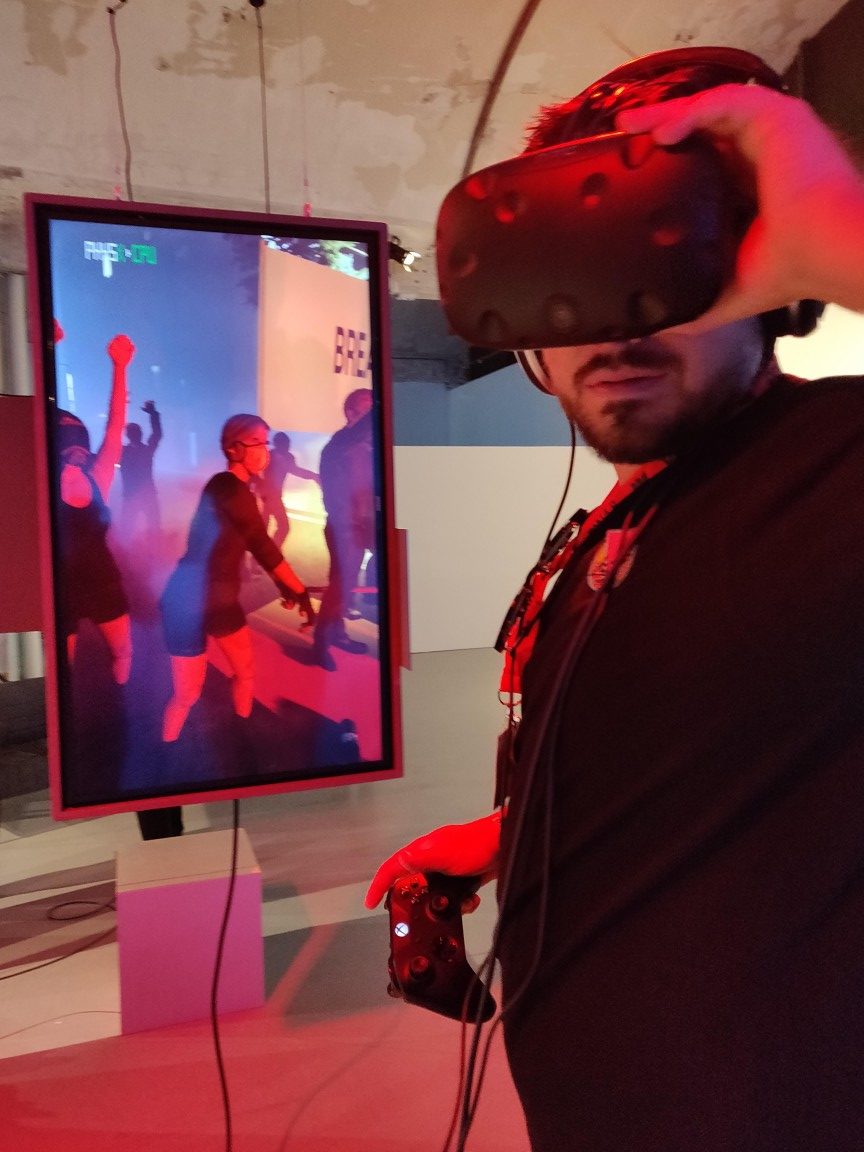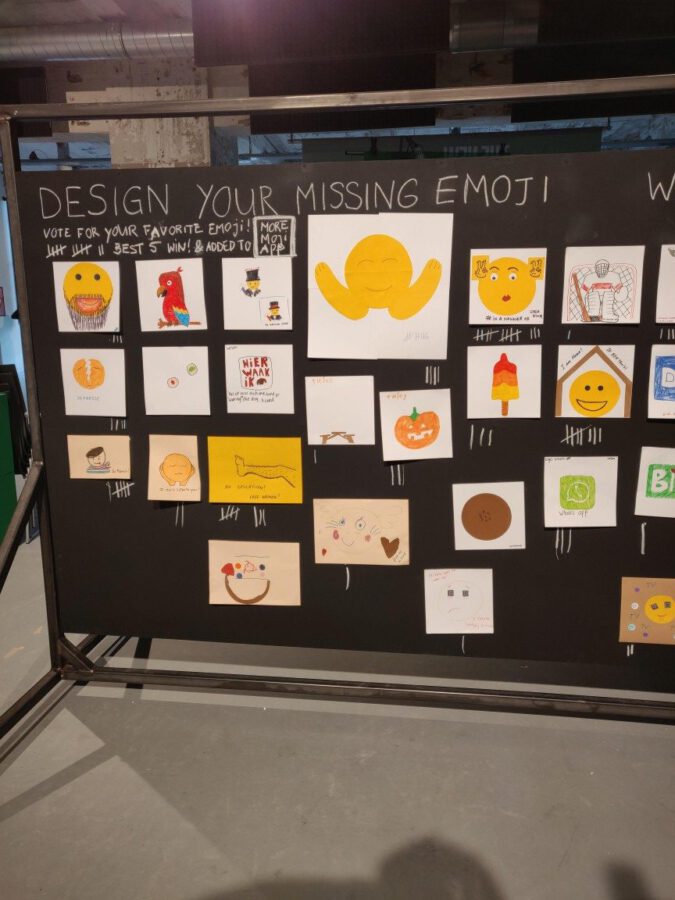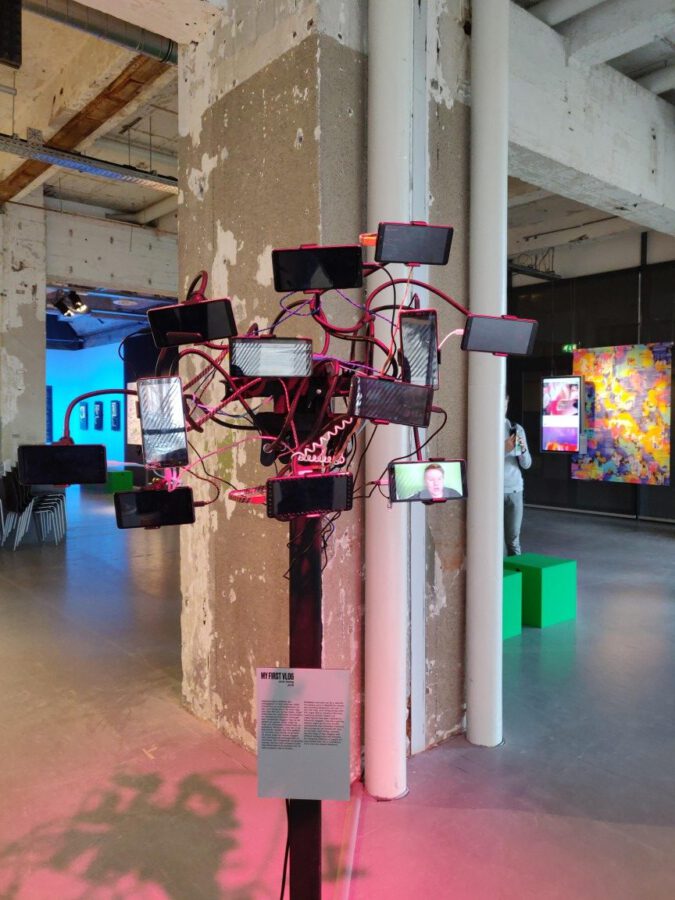 Some of it is a vision of what is sure to come to our media world, other stuff is pure post-modernistic or outright thought-provoking.
#4 The train of tomorrow (yes, by the NS!)
Taking up a prominent part of the Ketelhuisplein is that blue and yellow organization we all have to deal with once in our lives, the NS! Showing us a glimpse into the future of train travel.
Cynically it also involved standing in line and waiting for a VR experience. Ah never change NS 🙂
All jokes aside, there were some interesting takes there on what the train of the future could look like and what their motives are when designing it. You can experience the train of tomorrow by scale-model, VR or some possible set-ups.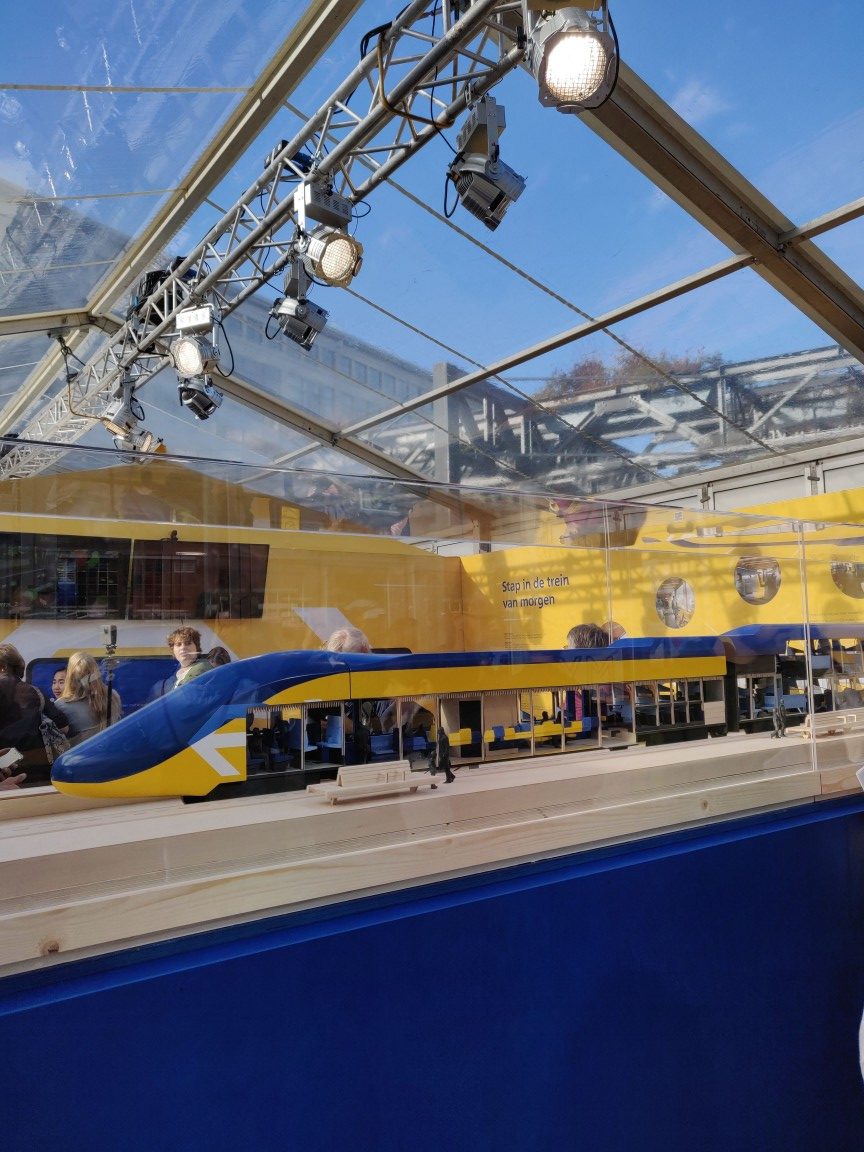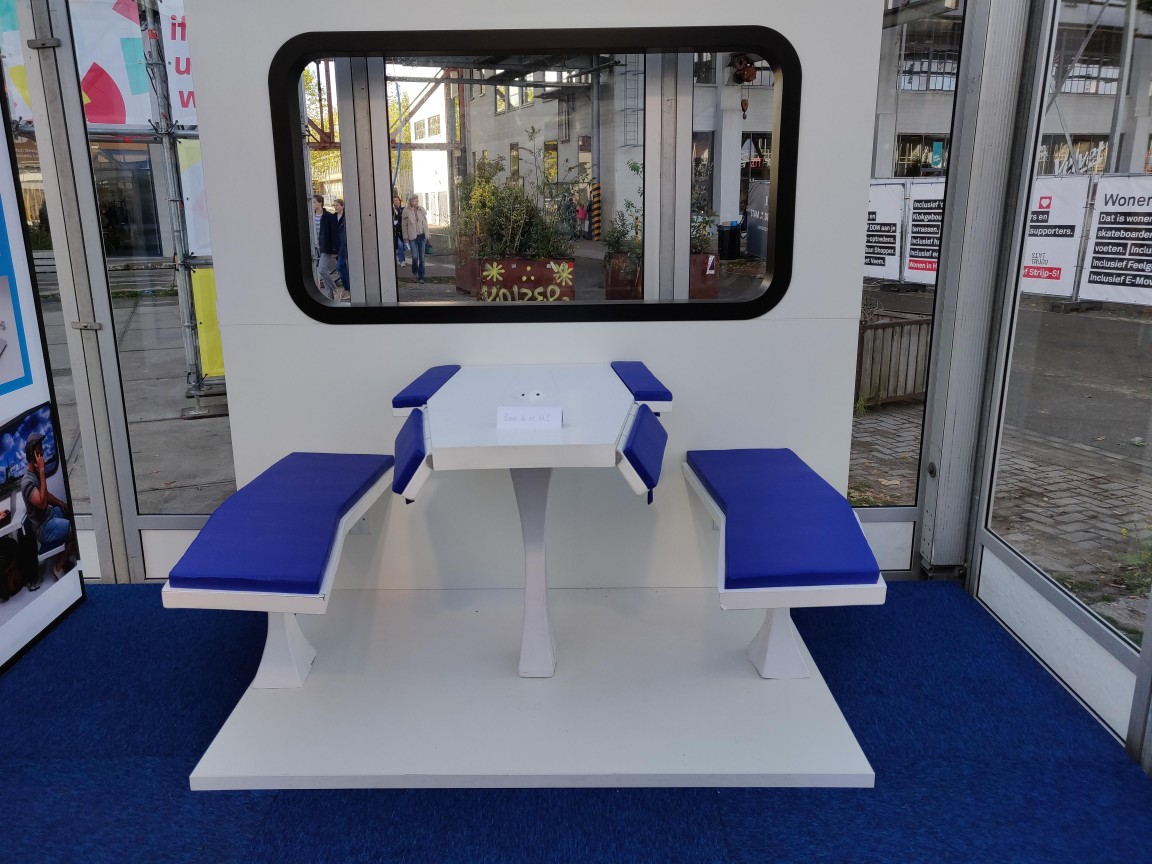 There was also deconstructed OV-bikes and some possible hyperloop stations designs. All nicely dressed in a sauce of NS memorabilia with NS-conductors and railroad tracks.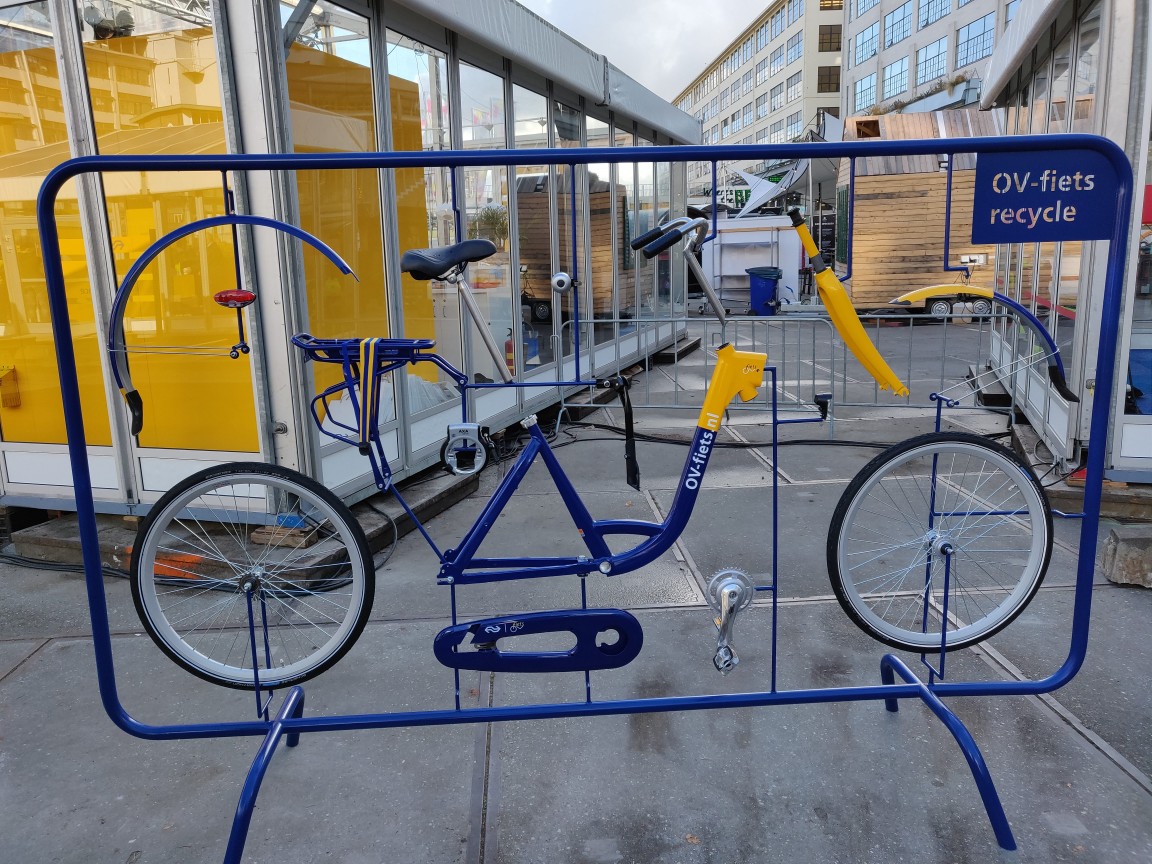 #5 'Thank you for the Sun'
There's so much to see at the Dutch Design Week in Eindhoven that I'm not joking when I'm saying that this article could have been called '718 things to see at DDW18'. For god's sake, I haven't even talked about the scale model and info about the 3D printed houses coming to Eindhoven.
But you have to end somewhere, and this last item bring you close to beer and bitterballen in the center of Eindhoven which is always a nice one to end a day with. Go to the 'Markt' square, they've put a redesigned petrol station (something which soon might be obsolete) and fitted it with warm lights and sand. Here's a timelapse of it:
So that's it, the Dutch Design Week runs until the 28th of October – but as you can see one might need more than one day to get a good impression of all that design candy.
Veel plezier!