The largest city in Noord-Brabant, Eindhoven de gekste is a curious mix of typical Dutch atmosphere and a high level of industry. If "Work hard, party harder" is your motto, then Eindhoven might be the perfect Dutch city for you. But since WFH and PFH (party from home) is the new normal, today we're gonna answer the question "What else is there to do in the industrial heart of the Netherlands?"
To quote Humphrey Bogart in "Casablanca" and adapt it a little, "I came (back) to The Netherlands for the waters". Then I ended up in Eindhoven and started to hear from all of my acquaintances "Waters? What waters? We're in Eindhoven." Bummer, right? Yet in the nine months I have been living here, I had discovered that the Netherlands' city of technology and innovation has more to offer than I had thought initially.
Since the intelligent lockdown, you surely know that time is definitely relative. "How long a minute depends upon which side of the bathroom museum door you're on."
The countdown to June 1
June 1 is a well-expected day. Not only the cafes, bars and restaurants will re-open, but the museums as well. You can only buy the tickets online, in order to avoid crowds and the museum must assure that the health risks are assessed beforehand, says the Dutch government. The question is: how can you still fill up your time until then? Don't worry, it's not a rhetorical question. We've got you covered!
You can choose to e-visit a museum while you're taking a work break or you can unwind after work in a park. Here is what you can do online and offline in Eindhoven:
Start your day with a morning run in Stadswandelpark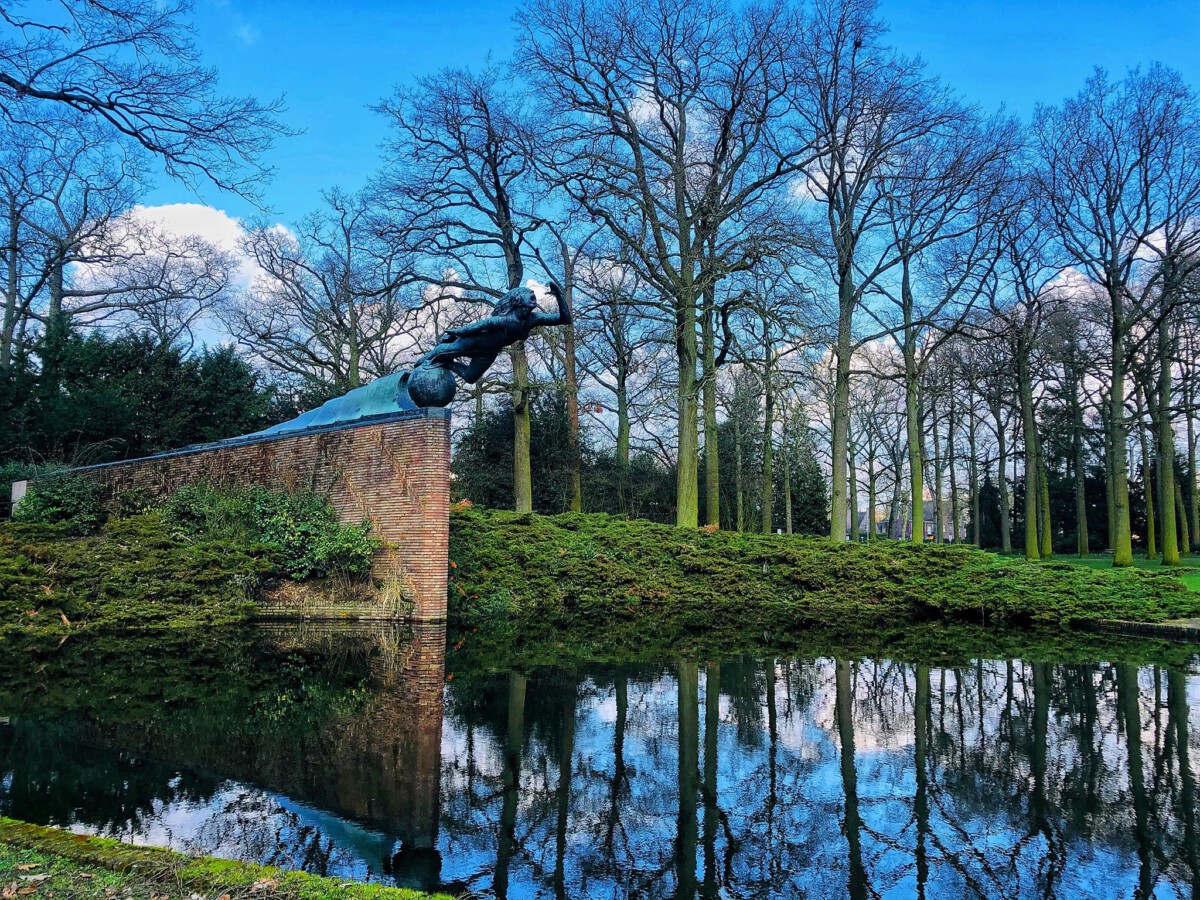 Yes, yes, I also think those morning runners are secretly serial killers. Even if running is not your thing (no matter what part of the day it is), the beautiful trees you'll see here will urge you to take at least a walk. Stadswandelpark is conveniently located on the edge of the city centre (12 minutes by bike.)
Here you can also find The Radio Monument, a eulogy to the first wireless radio connection to The Dutch East Indies which took place on March 11, 1927. The Calling Lady, which is more commonly known, reminds also of the radio transmission of a speech by Queen Wilhelmina from the Philips Research Laboratories (now known as NatLab).
Walk through the online doors of Philips Museum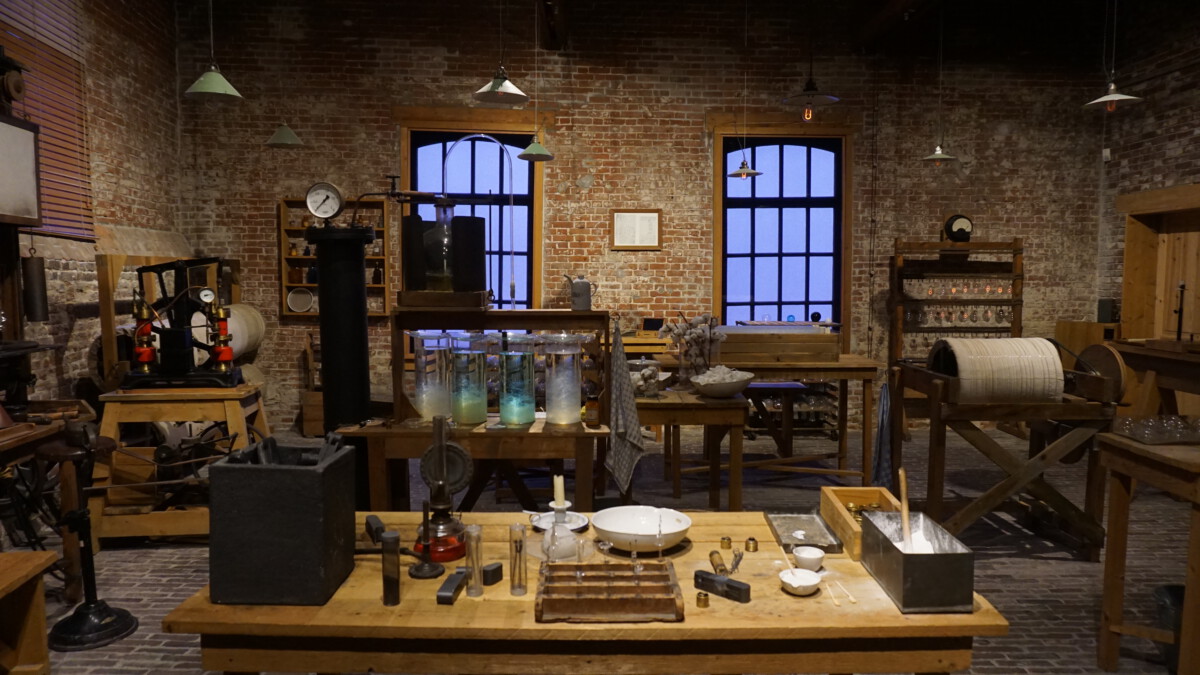 Okay, you're at home, but you're not really in the work mood. So what about looking at other people's work? Launch your online journey by reading the Philips history (you can zoom in and out), then start the museum tour. What is there to see, you might ask? Everything!
From the oldest existing Philips carbon-filament lamps to the energy-saving lamp, the first X-ray lamp, the first X-ray machine, the portable radio/cassette player and the "ping-pong for one" gadget from 1996. Go further and you will see old devices, instruments and tools with which the progress has been made. They are put together in a recreated room where once everything began. And if you choose to visit it from June 1, you will have the chance to interact with some old, yet still functional devices.
Muziekgebouw Eindhoven provides you with music
You did some work, but it's only midday? Whew, still a long way to go after the lunch break, right? If you (like me) are tired of Spotify, you can enjoy the music from Muziekgebouw Eindhoven. And you can listen not only while you work, but also when you are working out (you DO work out, don't you?), relax or party. What is your mood today? You can choose between classical, pop, and jazz — and they even have a kids section.
Visit Van Abbemuseum
The best thing about online stuff is that you can do it whenever you feel like it. Another break, another museum! Using Google Street View, you can virtually walk through the Van Abbemuseum halls. Get acquainted with The Making of Modern Art collection on the ground floor and then go up to contemplate The Way Beyond Art collection presentation. Again, zoom in and out to enjoy the details.
Parktheater helps you unwind after work
Given the situation, how great is that you can enjoy theatre shows directly from your couch AND learn a bit of Dutch? After all, you are living in a Dutch-speaking country. Parktheather Eindhoven has prepared for you free (Dutch) performances. To spread the love of theatre, Parktheather also makes a recommendation for shows you can watch on Netflix or Videoland. They are all in Dutch. I think it's a secret conspiracy to help expats learn this hard language.
Pretty nice, right? Now it's time to make up for the time spent on the work chair and/or the couch and get out for some fresh air. Hop onto your bike (or walk, if that's your thing) and discover the green Eindhoven:
Enjoy a sunset in Wandelpark Eckart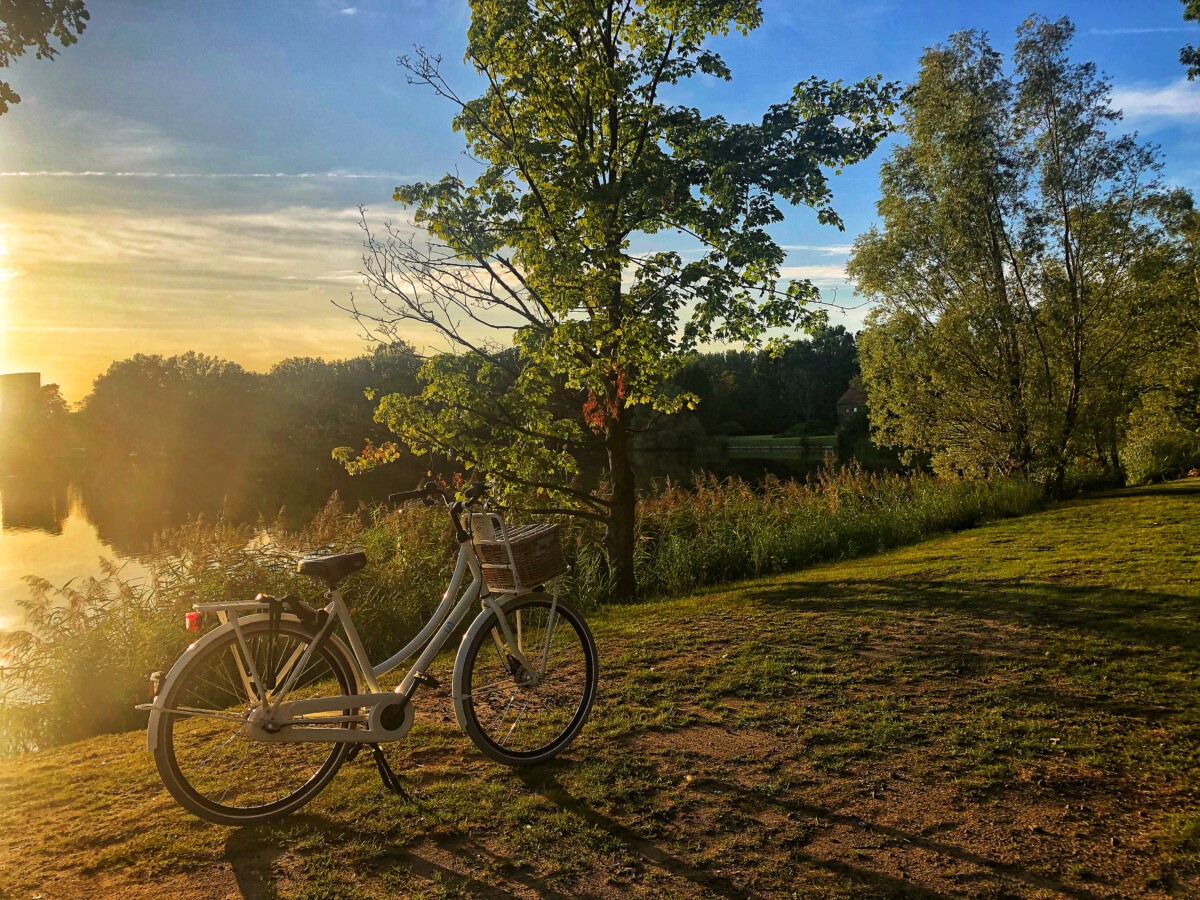 After a hard day of work, nature is the most suitable remedy. Wandelpark Eckart, consisting of coniferous forest, was the first beautiful place I had discovered in Eindhoven and it remained my dearest one. You can find it 15 minutes away by bike from Eindhoven Centraal train station. One thing that makes it different from the rest is the Karpendonkse Plas, a large lake which has an island within. Wandelpark Eckart is perfect for enjoying a picnic with your spouse or your family. Of course, you can go with your friends as well, but remember to keep the distance.
Set up your tent in Recreatieplas Hanevoet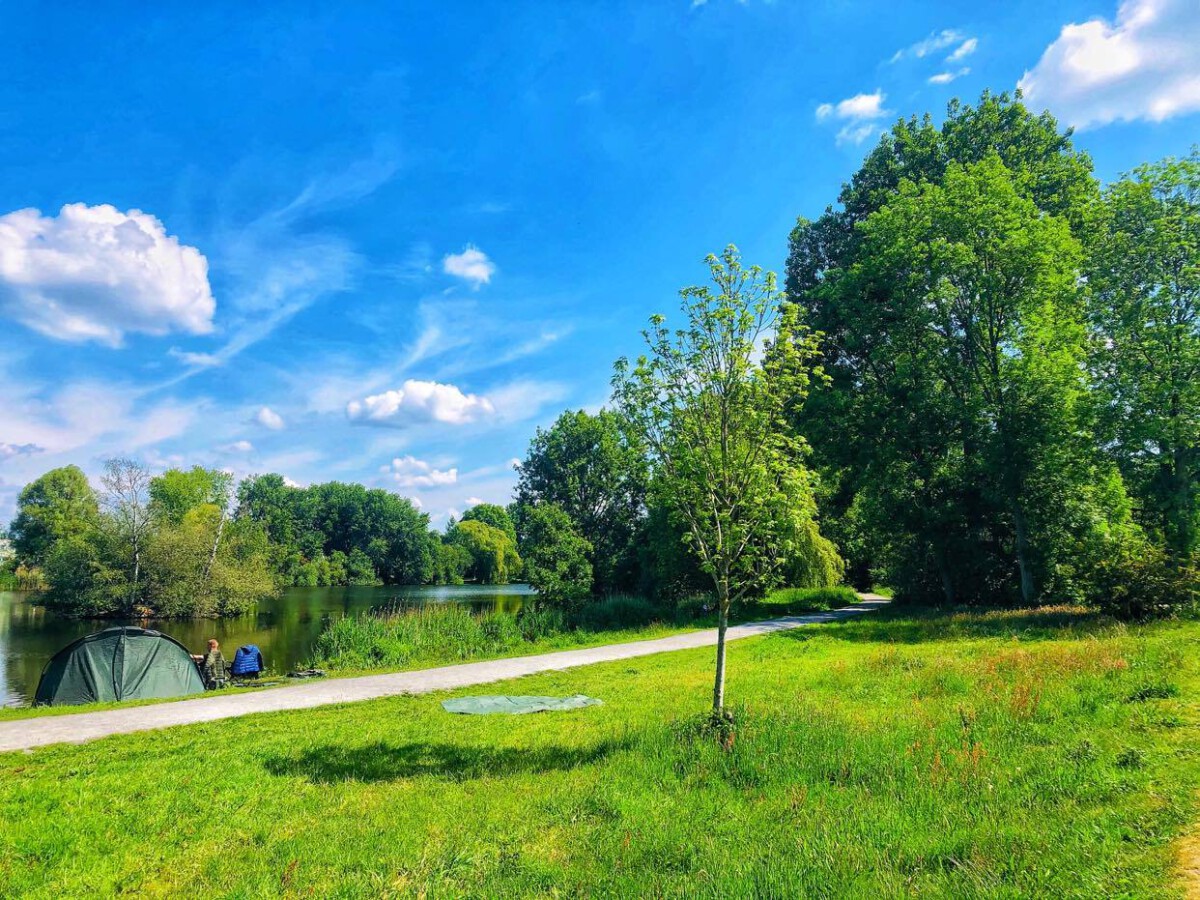 Looking what to do over the weekend? This park is not exactly in Eindhoven, but it is still pretty close (20 min by bike from Eindhoven Centraal train station). Recreatieplas is, duh!, perfect for recreation. You can set up your tent and start fishing, getting your kids learning how to ride a bike or walk your pets. Be sure to take care of your dogs, and not to get into a fight with the ducks you might find in the lake. It is also a perfect place to jog and play badminton.
---
Eindhoven is indeed about technology and innovation and it might lack the typical Dutch canals, but it can still amaze you. So after you had watched a theatre performance online or visited a museum online or in person, just take your bike and a close friend or your family and go enjoy the natural vitamin D that the sun provides.
Let us know where else to look. What else can be done online this period? What other parks do you enjoy in Eindhoven? Feel free to let us know in the comments!