Last week, the Crossing Border festival took place in The Hague. This is by far the one of the coolest festivals in the Netherlands, so we wanted to give you a run down of what went on- so you're ready and waiting for next year's, just like we are. Without further ado, these were our four favourite events at Crossing Border Festival 2019.
Hilary Mantel
If you read our piece about Crossing Border in October, you'll know we were extremely excited about this event. Hilary Mantel is my favourite author of all time, but I don't think I'd ever really seen her in conversation. She talked about the process of writing her first book, A Place of Greater Safety- and about how long she had to wait to see it hit the shelves. As an aspiring writer myself, that was really inspiring to hear about.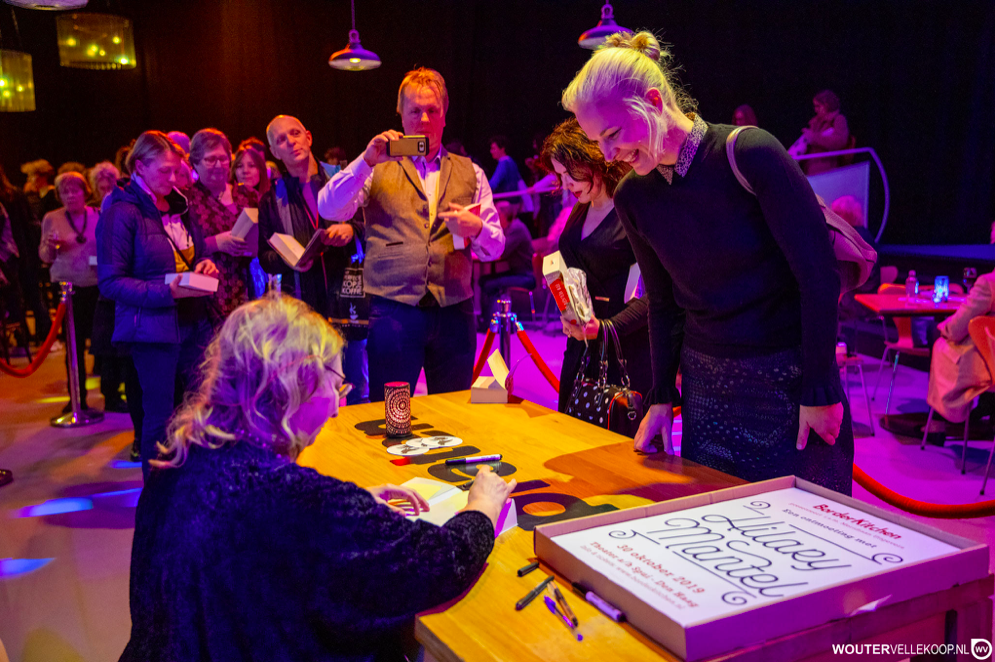 László Krasznahorkai
Another author we loved hearing talk was László Krasznahorkai: a Hungarian author whose work has become available to us English-speakers only within the last couple of years. He talked about the newest of his books to appear in translation: Baron Wenckheim's Homecoming. It's coming out this fall, by the way. I was not personally familiar with Krasznahorkai's work before, so it was really cool to listen to him talk and be pretty sure I had found my next favourite author.
Ongehoord
Now, Crossing Border festival is a combination of literature and music, as you know. So, one of the music events I was most excited about at this year's festival was Ongehoord, a curated collection of musicians who performed varying pieces throughout at evening at Theater aan het Spui. We got everything from saxophones to flutes, and again, I found some really cool new musicians whose work I was excited to hear more of.
Son Mieux
In an awesome surprise performance, Camiel Meiresonne of Son Mieux played some of his best-know songs, including "Nothing", "Feels" and "Easy" at Theater aan het Spui as well on the last evening of Crossing Border. Already established as one of my favourite Dutch musicians, getting to see a solo performance by Meiresonne was super cool.
So, get those tickets ready for 2020! We're so excited for next year's Crossing Border festival already. How about you? What did you see there? Let us know in the comments below. 
Feature image: Wouter Vellekoop/Crossing Border Festival 2019.