Dinner in Motion – A new dinner experience in Utrecht for all you foodies who also want a proper show
Been to a bazillion burgerbars? Is ceviche old news for you? Done with Nordic cuisine? Then Dinner in Motion might be the latest culinary experience you have been waiting for. Not only will your taste buds be tickled, but your ears, eyes and skin are not forgotten here either… Enchanted by all the pretty pictures and hungry for the 7 courses (!) we set out to Utrecht and discover this 360 degrees restaurant.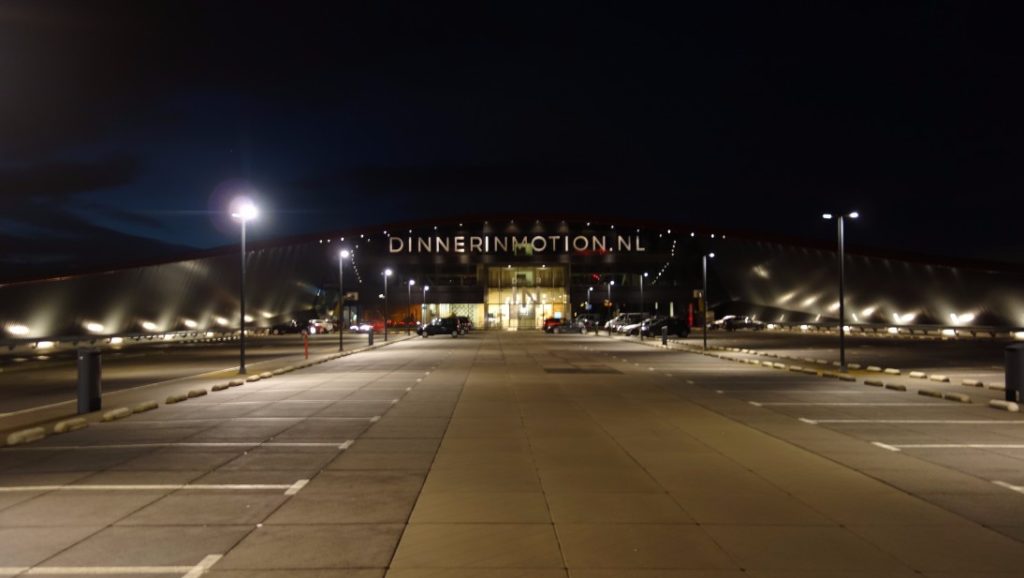 All aboard for the 360 degrees Dinner in Motion journey!
The journey of 'Dinner in Motion' starts after you have been handed your boarding pass and you are escorted to one of the two dining rooms. All the guests (about 30 to 40) are seated at the same, large table in the center of the room. So don't come here if you want to take your date to an intimate romantic dinner 😉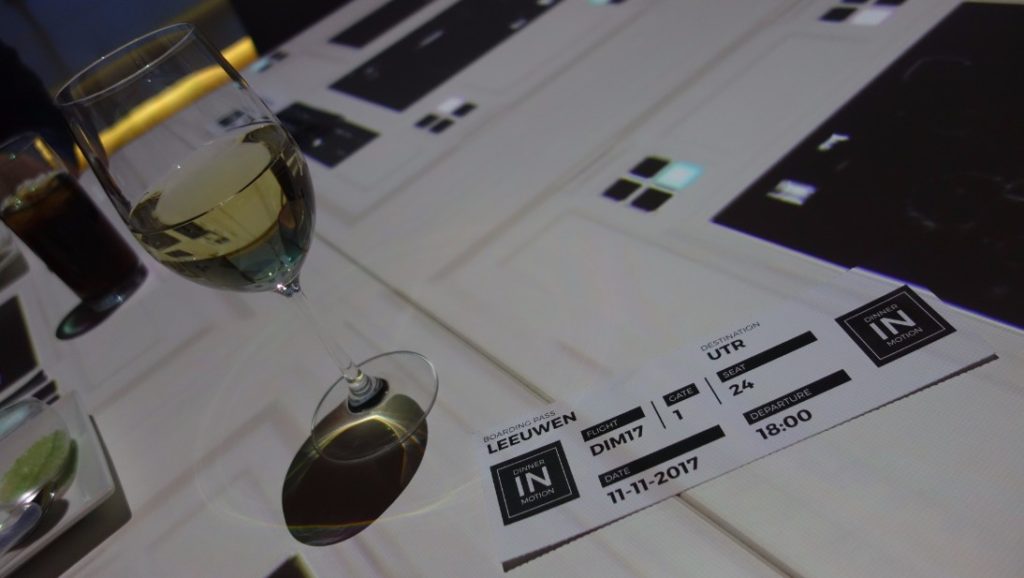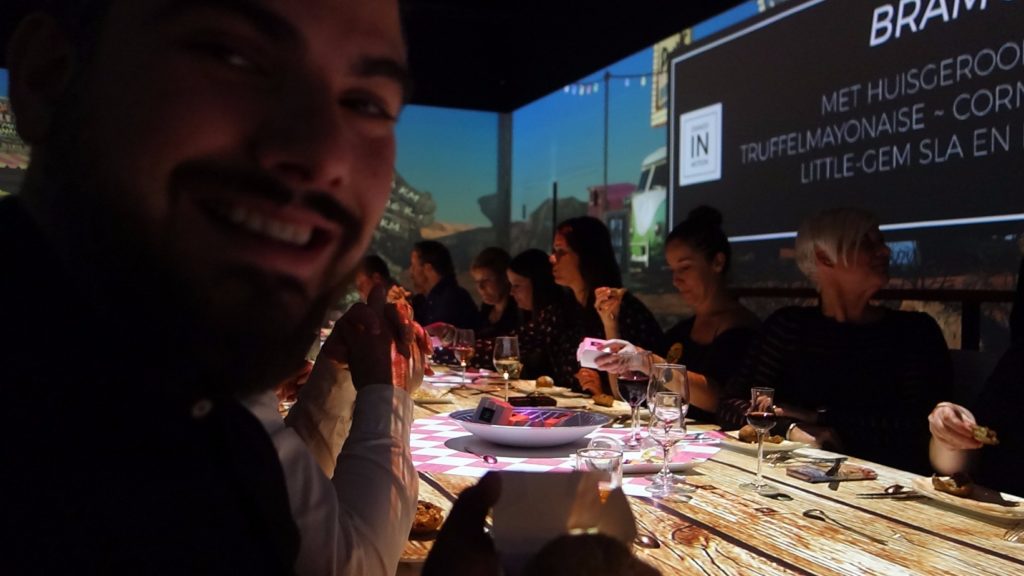 From your very own seat at the table you are taken all over the world and through several ages. The decor changes around you, the wind is rising and the wine in your glass is gently shaking.
First Stop: USA
We first arrived in deserted, warm and windy Arizona (or New Mexico or Nevada) picking up a delicious gourmet mini-burger with duck-breast paté, truffle mayo, compote of red onion and some parmigiana.
Then off to Las Vegas! Place your bets with a glittering gold ball made of carpaccio. Always good to eat some glitter!
Into nature: Plants and Fish
Next stop was a stroll in a quiet garden with a very very tasty soup of edible plants that was poured into our plates by a gardener. Then a plunge into the deep blue sea, finding some fish in our dish! A cute bowl filled with a tartare of gamba's, accompanied by pearls of couscous and foam of Granny Smith's apples.
Country manor dining: the main course!
A visit to a fine country manor was next. We were served a classic main course 'chateau tournedos' with a mousseline of celeriac, green asparagus and a surprisingly tasty 'kroepoek' made of truffle.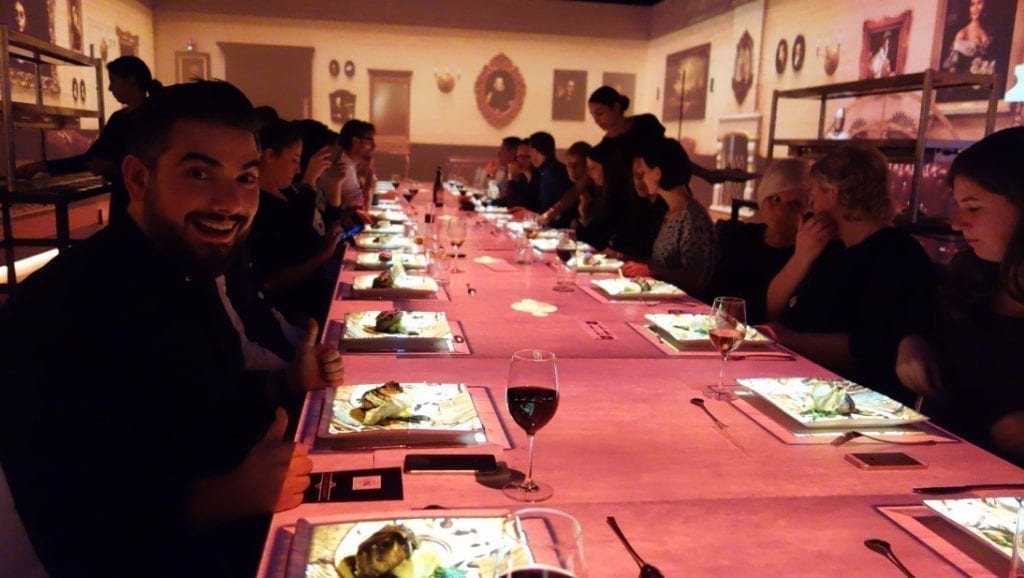 Dutch dessert time
Back to the Netherlands for dessert! A chocolate mousse with a crumble of 'Stroopwafels', 'advocaat' cream and Haagse hopjes.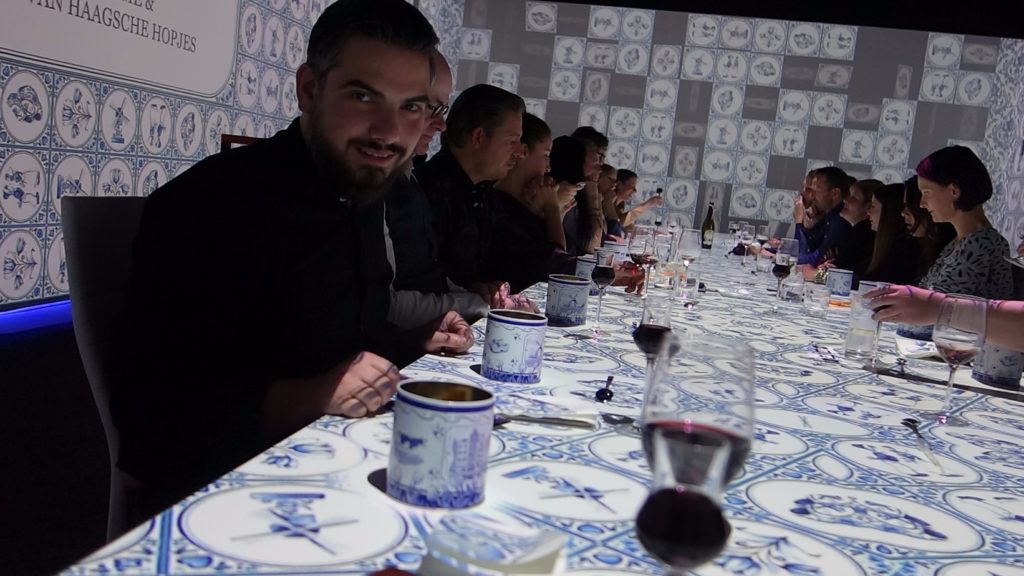 If you needed to catch up on your Dutch sweets, now is the time! To conclude our culinary voyage we visited the Dutch masters and actually ate the pearl out of the famous painting 'The girl the pearl earring' by Johannes Vermeer.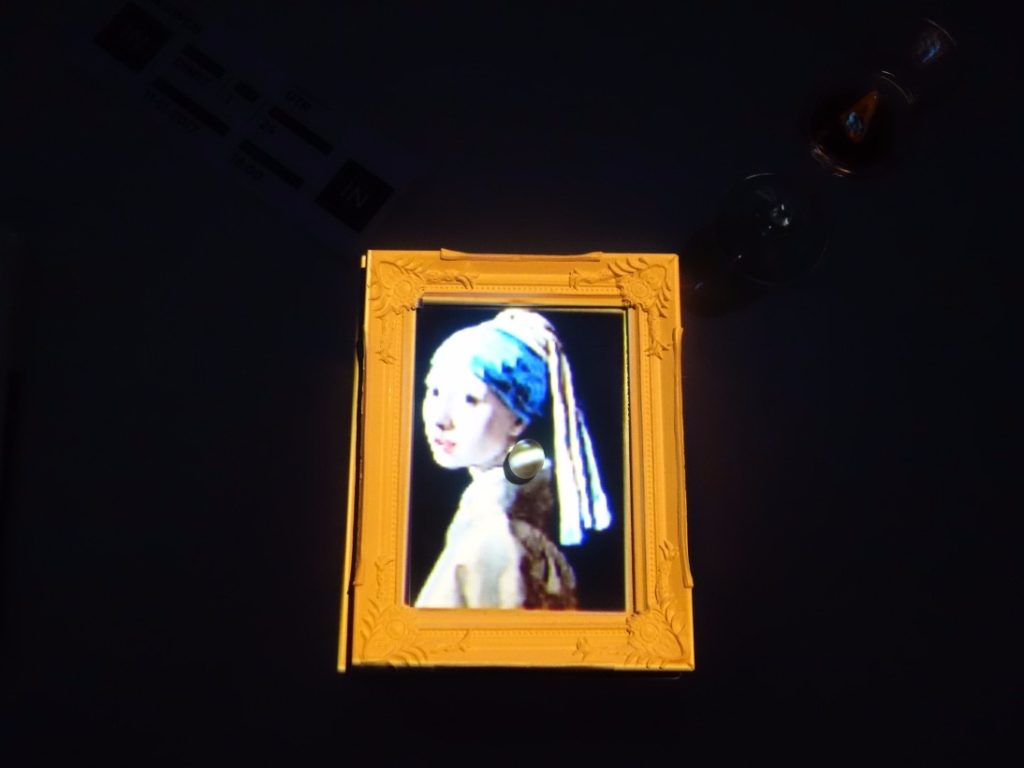 Dinner in Motion, it's an experience for all the senses
Travelling the world and different times but not leaving your seat, tasting a wide range of excellent dishes: Dinner in Motion really is where you need to go if you think you've seen it all. We had a chat with the manager after the show and he showed us the intricate projector set-up and the awesome amount of timing and attention that's involved with bringing you a proper show and an excellent 7 (!) course dinner. The shows in between the courses are really impressive and come with all kinds of other effects (shakey tables and such), during the course the show is somewhat in a more 'chill' mode – allowing for some proper table conversation with your company which in turn is mostly about the food and show because it's so gosh darn impressive. It's really rare for such technical and culinary prowess to come together in such a nice way!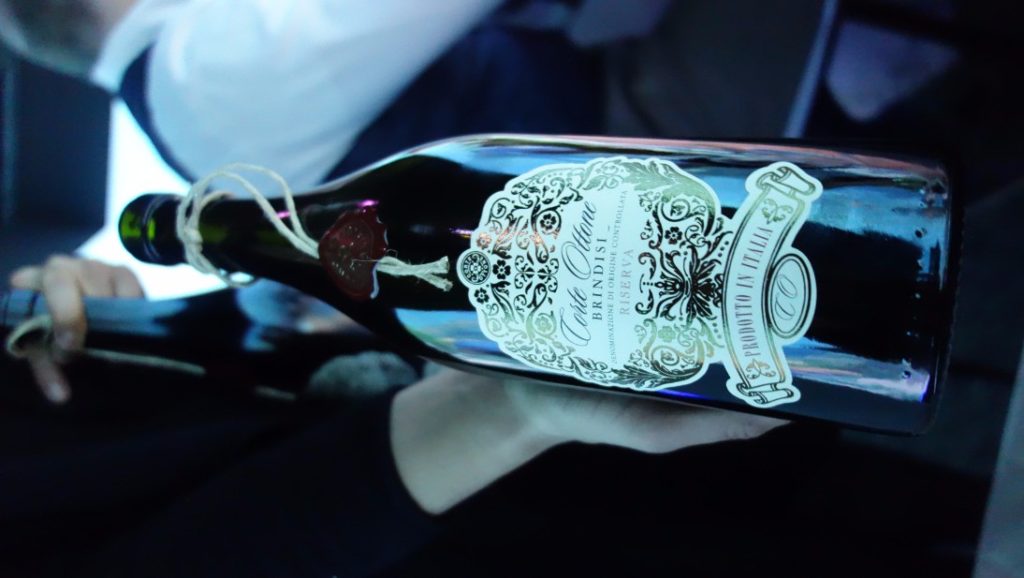 All in all we left the place quite satisfied, crossing a new dinner experience off our list.
Dinner in Motion
Address:
Hertogswetering 183
3543 AS Utrecht
Website | Instagram | Facebook