Summer is here. Finally. The days are longer and we spend as much time as possible outside soaking up those much longed-for sunrays.
Summer equals freedom and nothing compares to that feeling of sun in your face, wind in your hair, the smell of salty water and your feet buried in hot sand… how nice would it be to chill on a beach somewhere in Croatia, Spain, Turkey or Italy right now taking a cool dip in the water?
But what if you just started a new job and can't get any time off work this summer or coronavirus has ruined your abroad travel plans? Not a problem at all. Believe it or not but you can still get that special holiday feeling in the city without spending big bucks to go somewhere far. Just take a summer staycation and sample all the fine urban beaches Amsterdam has to offer. Are you ready? Just lean back, dig a hole in the sand with your feet and take a sip of your ice-cold drink.
You'll find this hip and quirky urban beach in the Eastern part of Amsterdam. When you turn around the corner towards the entrance you immediately feel like you just entered a little hippy village by the beach. An old warehouse and some junkyard art are a reminder of the industrial past of this area. You'll find a selection of outdoor and indoor bars and a large sandy beach next to the canal with a rope swing to cool off on a hot day. When it gets a bit fresh at night you can also sit inside and enjoy some music, cocktails and food. Definitely a summer hotspot.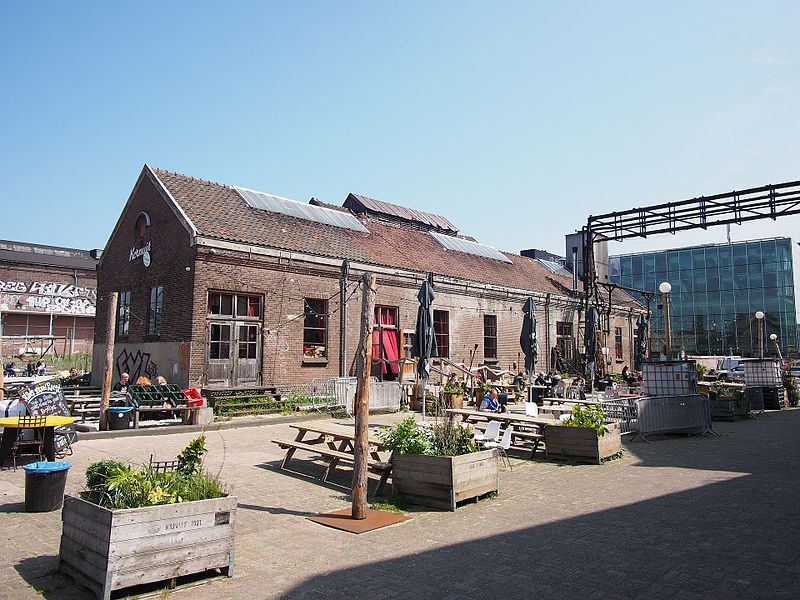 Pllek (Amsterdam Noord)
Who doesn't enjoy a ferry ride in the summer?
A trip to Amsterdam Noord always feels like a mini holiday. From Central Station, you can cross the IJ to NDSM and after a little walk you'll find Pllek, a relaxed waterfront bar to kick back day and night. You can chill with a cold drink on one of the beanbags by the water enjoying the sun or you can watch the bonfire at night whilst listening to DJ's spinning their tracks. Take in the views of the city from this fun hotspot across the water.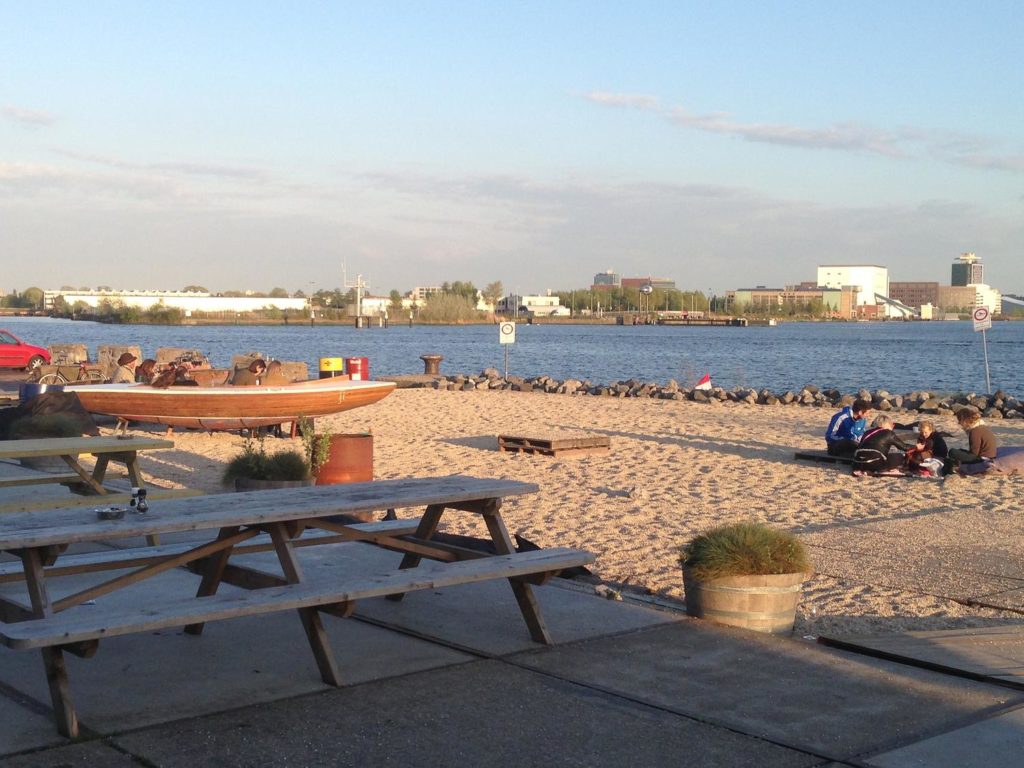 Strandzuid is another one of those urban beaches in the Southern part of the city located between Amsterdam RAI and the Beatrixpark. This inland beach complex is nestled next to a lake and boasts a chic restaurant with a spacious beer deck. Find your comfy sunbathing spot at the sandy beach or go for a little ping-pong match with your friends.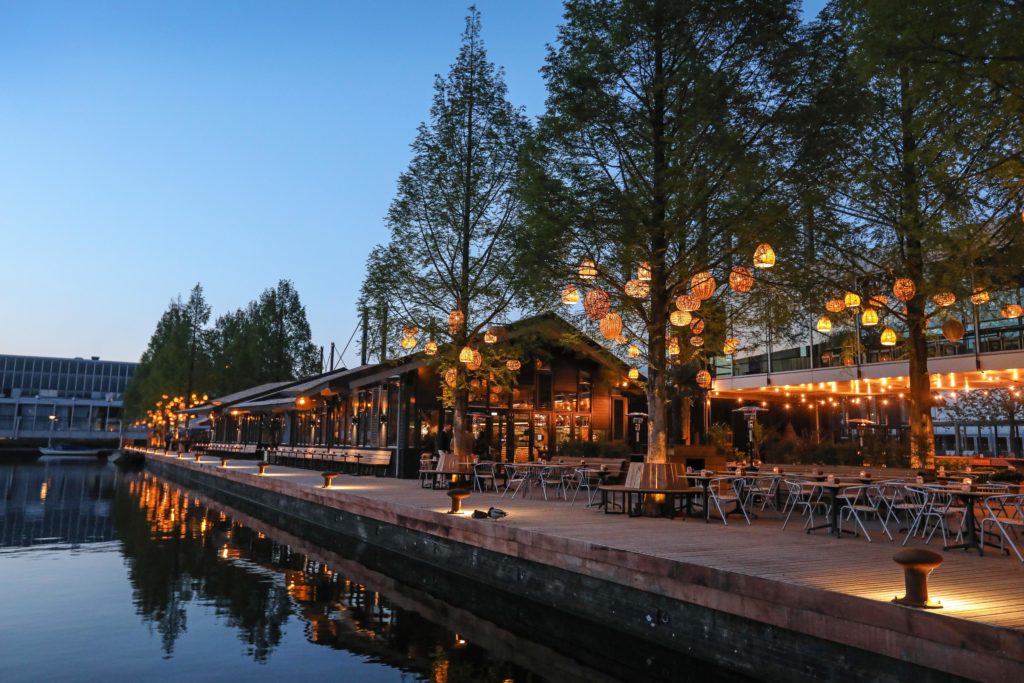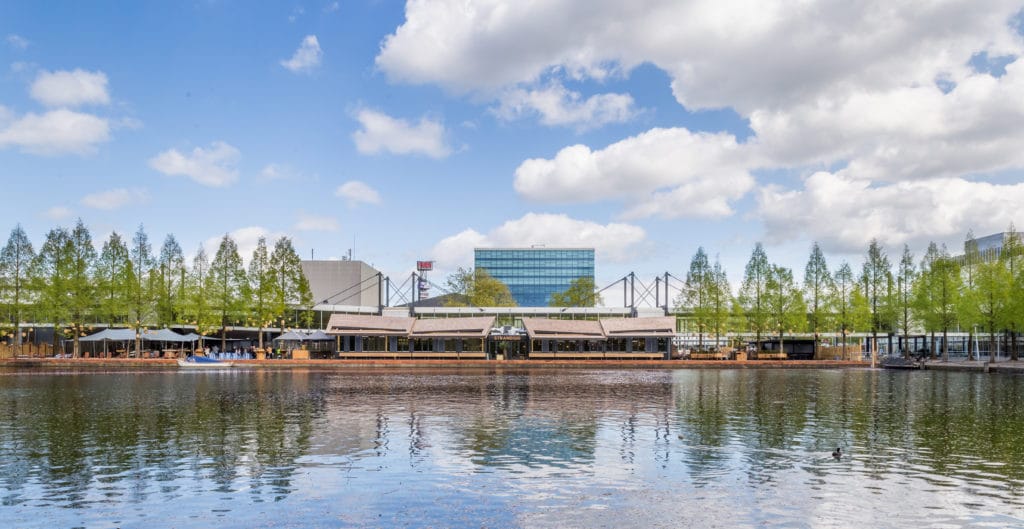 A little bit further from the centre than the other urban beaches, Blijburg aan Zee offers plenty of holiday summer vibes. It is located on IJburg, a man-made island you can easily reach by tram or bike. Pack your towel, sunscreen and your sunglasses, then head over there for some serious frolicking in the sun. You can cool off in the water, sunbathe and order drinks and food at the cosy beach bar with a bohemian flair that offers live music by the campfire in the evening. Who needs Spain when you have Blijburg at your doorstep?
NEMO's roof terrace (Amsterdam Centrum)
I know what you're thinking now. NEMO is not a beach, it's Amsterdam's science centre. You are right BUT have you seen their giant roof terrace overlooking the water and the city's rooftops? You'll feel like you're on a cruise ship with a fancy drink in your hand. The deck chairs, water features and sandpits add to your holiday feeling and you can just sit back, relax and enjoy your cool ice cream on a warm day in the city. Lots of photo ops of the stunning views.
Well, there it is – no need to take a plane when you can jump on a bike and explore the many unique little staycation spots found throughout Amsterdam. Remember though, this is the Netherlands, so while a big sun hat is optional, an umbrella is not.
Did we miss any urban beaches or summer hotspots? Let us know in the comments!
Feature Image: TijsB/Flickr
Editor's Note: This article was initially published in May 2017, and was fully updated in June 2020 for your reading pleasure.