If there's one area in Rotterdam where I can't get enough from it's the Kop van Zuid. Besides tons of amazing architecture, the presence of a few of Rotterdam defining buildings and some insane photo-opportunities this part of town also slowly but steadily turned into a hotspot for foodies.
Perhaps one could complain that the whole area lacks a bit of color, grey buildings and all that, well – the opening of By Ami: Urban Bistro will surely fix that.
What's going on at By Ami?
Literally, a 'stone throw' away from the Luxor Theatre you'll find By Ami. If you'll peek inside you can already see what I'm yapping on about: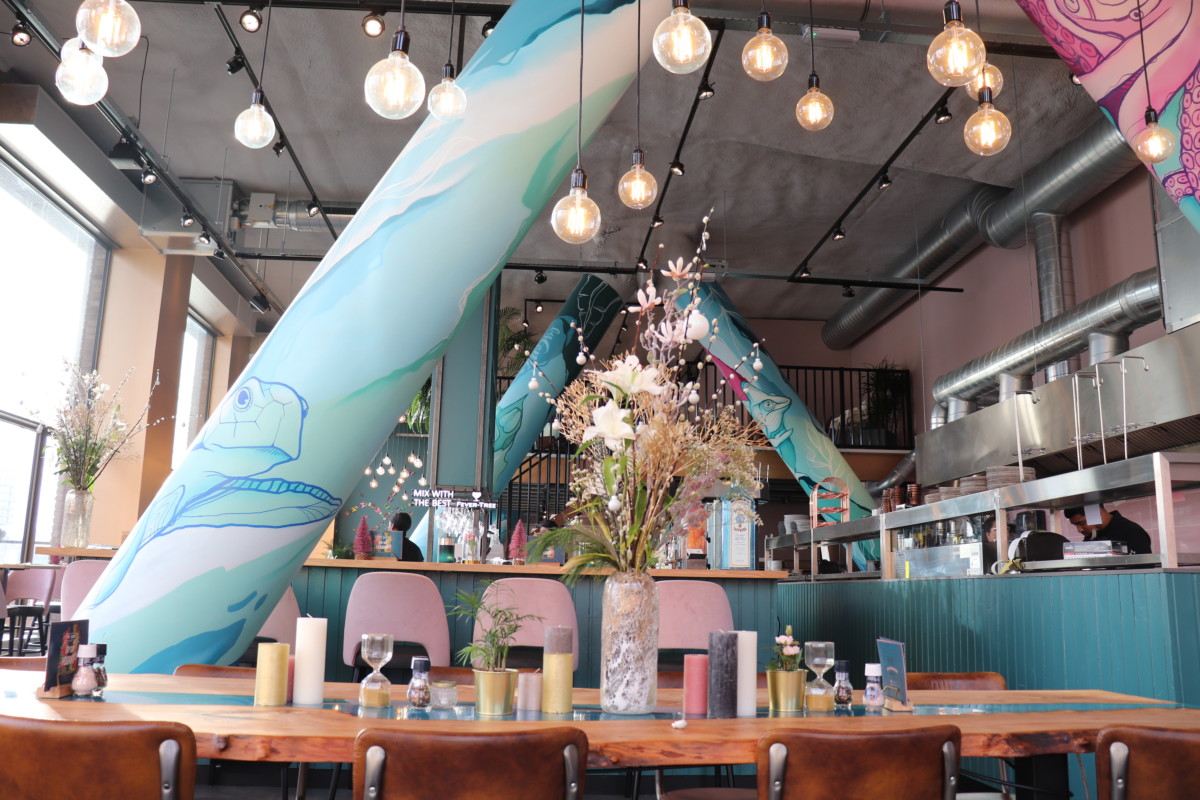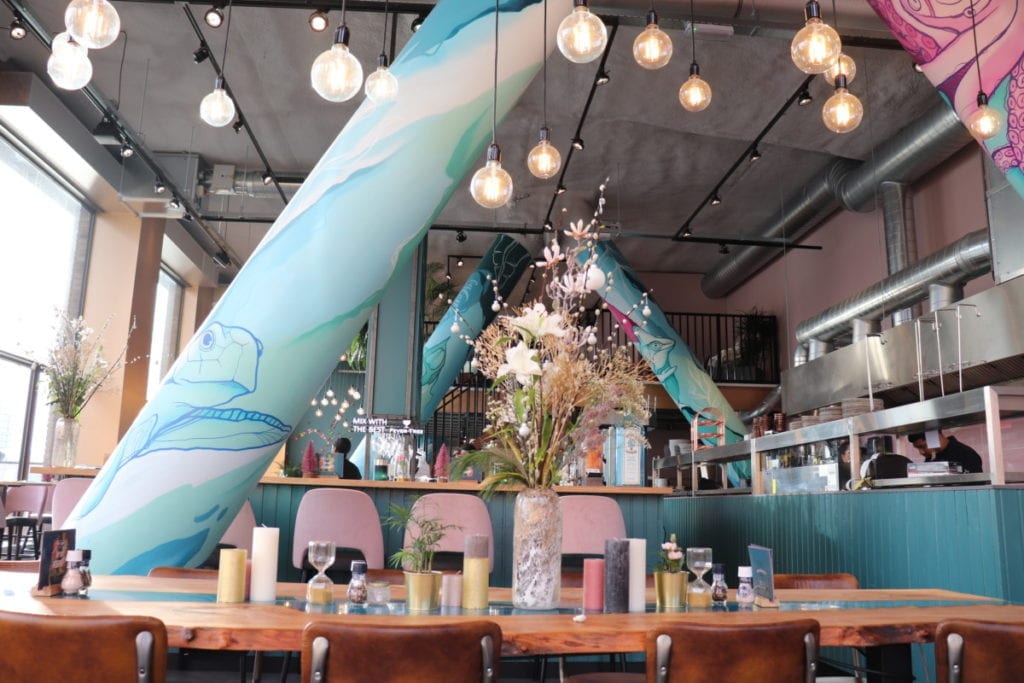 In a time where often new hotspots sport an industrialist decor By Ami has chosen a different path and has bright popping colors setting the tone inside. Totally works too!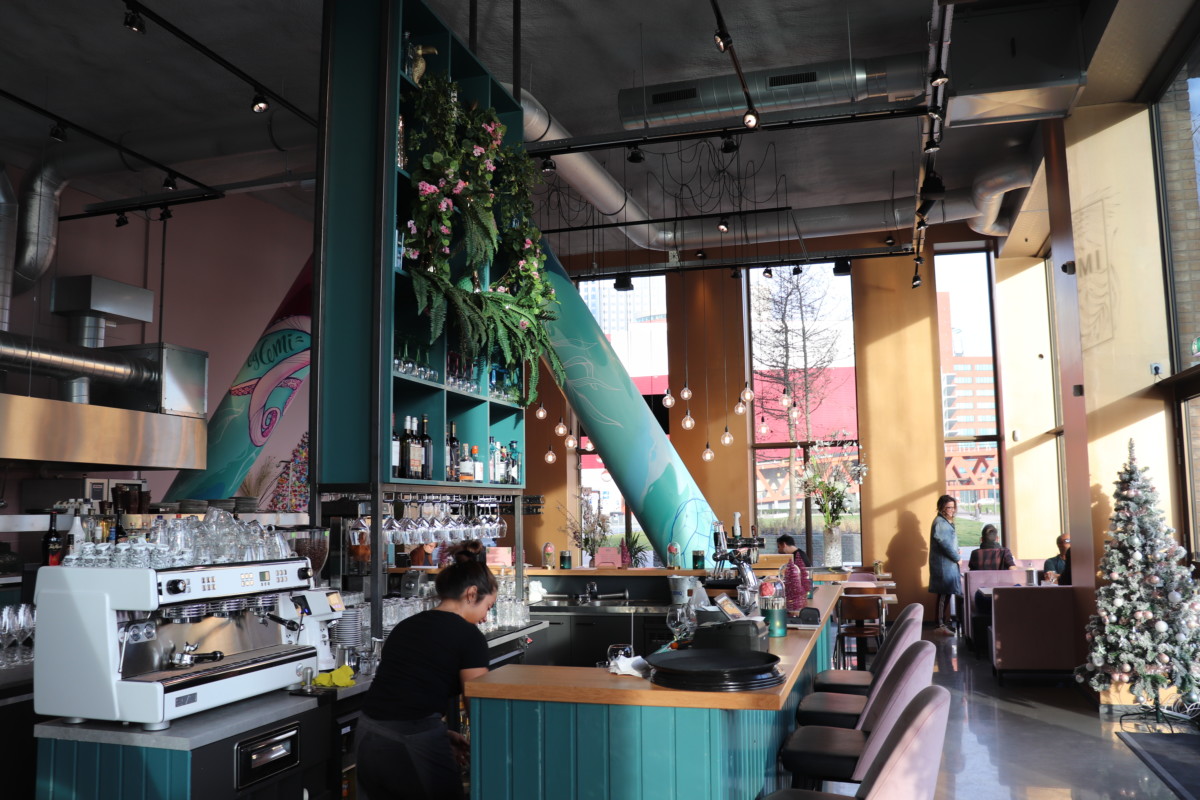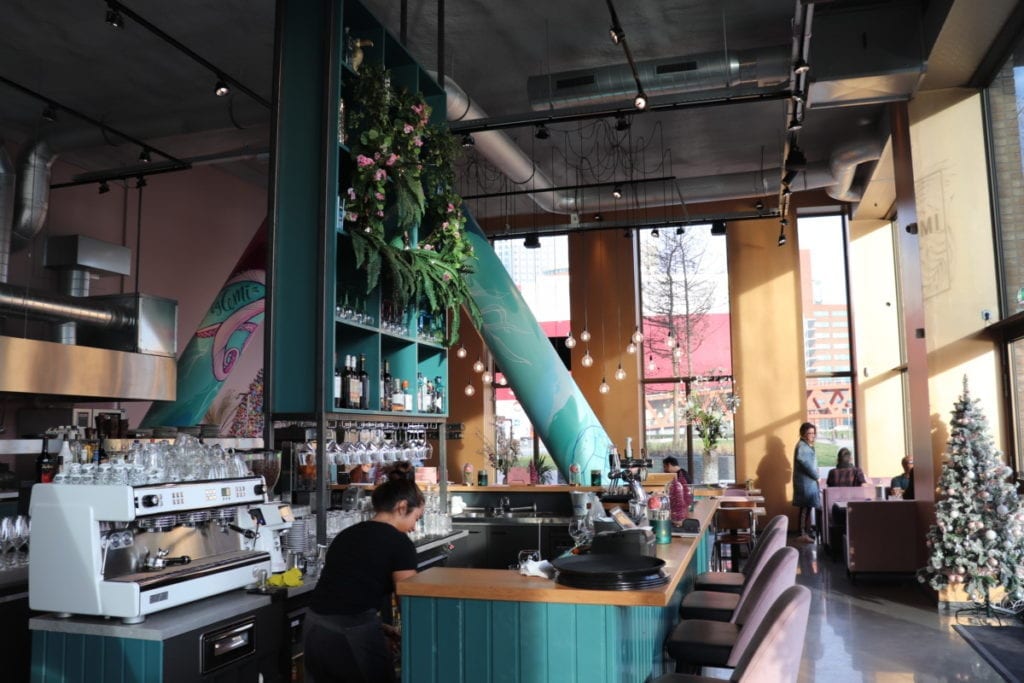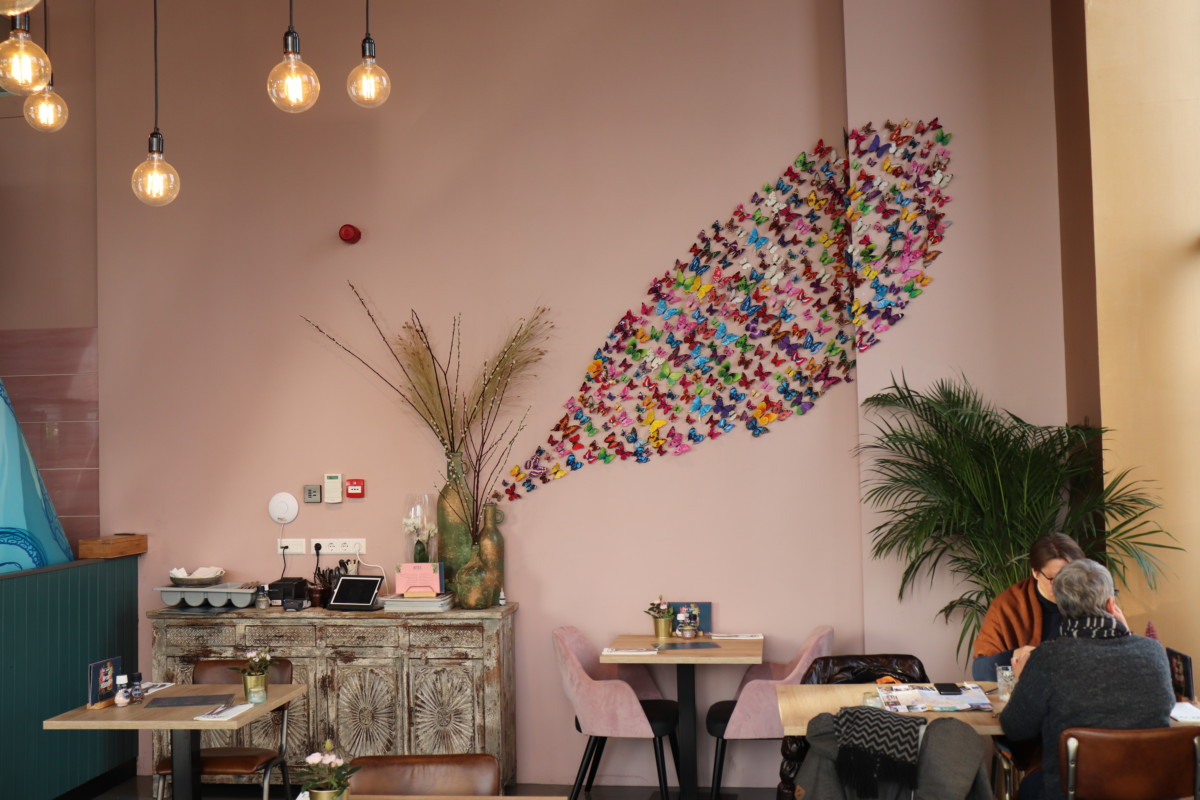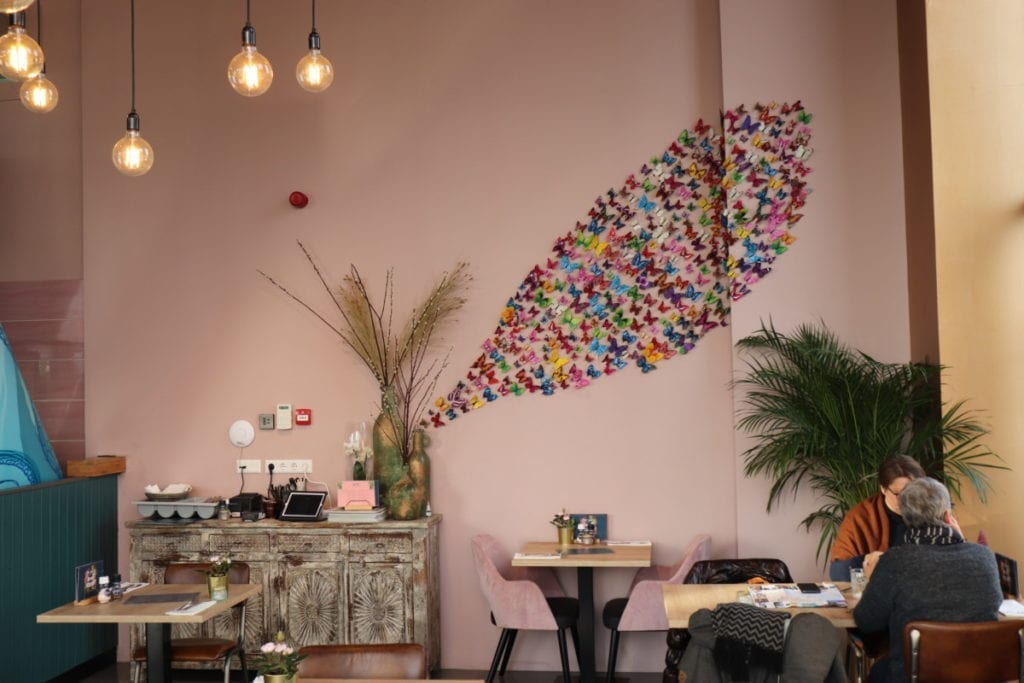 By Ami is the brainchild of Ahmed Baglari, even though he's a young guy he already has 20 years of experience in the hospitality industry under his belt, so when this much-wanted spot opened up at the Kop van Zuid he jumped on it.
He didn't hold back as well, checking nearly every box there could be for a solid concept nowadays. What are we talking about? By Ami is focused on using organically and locally produced ingredients, you can go there for late night drinks and dinner or get busy freelancing during the day, he tries to help out young Rotterdam folks by employing them and, perhaps less idealistic but my fav, there's a big green egg for all that smoked flavored goodness (yes, please).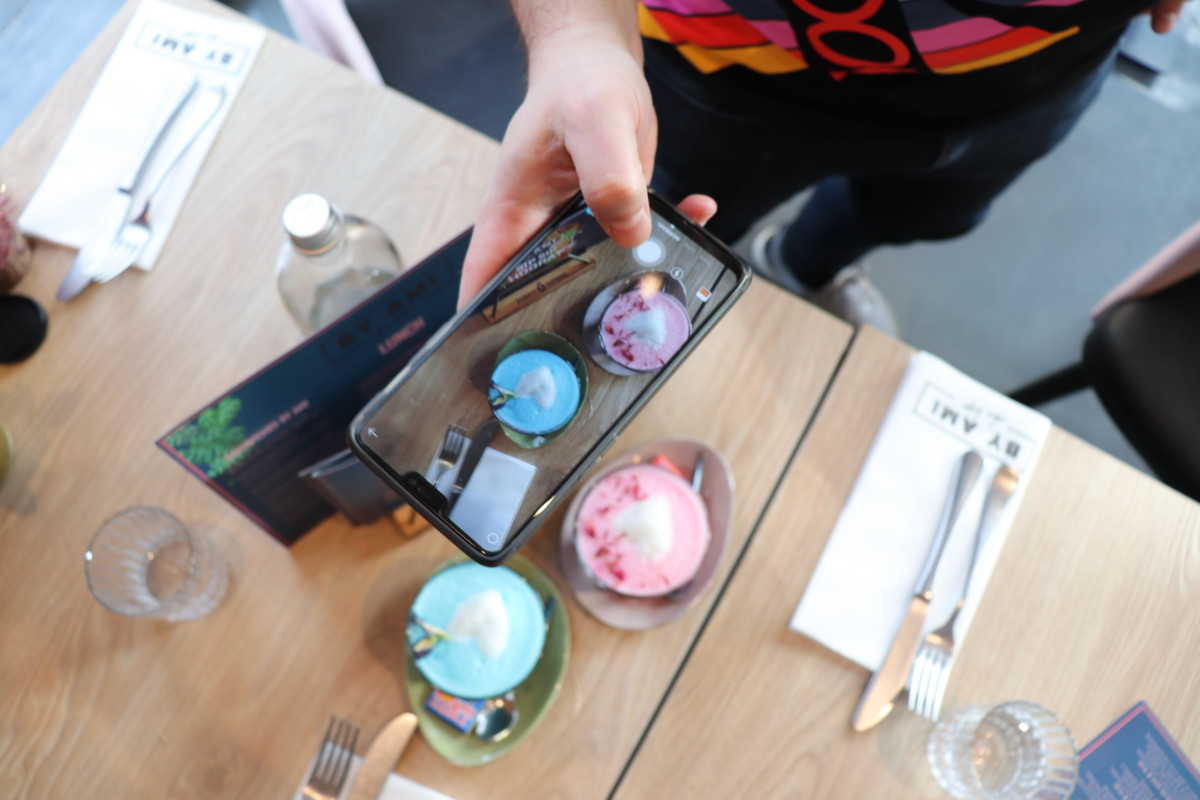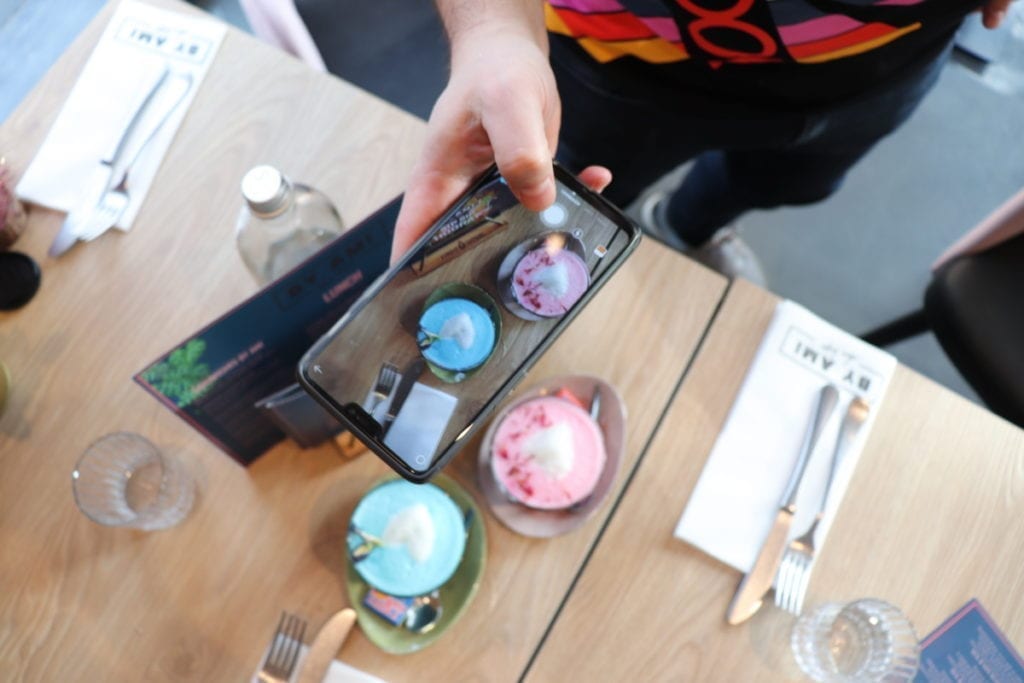 Anything else? Oh yeah, for you instagram-hero's out there – this place boasts some pretty epic colorful dishes: perfectly instagrammable! Talking about those dishes.
What did we eat at By Ami: Urban Bistro?
We were there for lunch so it's not the 12-courses you might be used from us this time, but if you want that much then it's totally possible: By Ami has a diverse menu with tons of things to choose from, most of it is pretty affordable too (for those new in the Netherlands, Rotterdam is generally more affordable than Amsterdam). The menu also includes cocktails and high-wine and high-gin arrangements – in case you want to get your booze on (guilty!)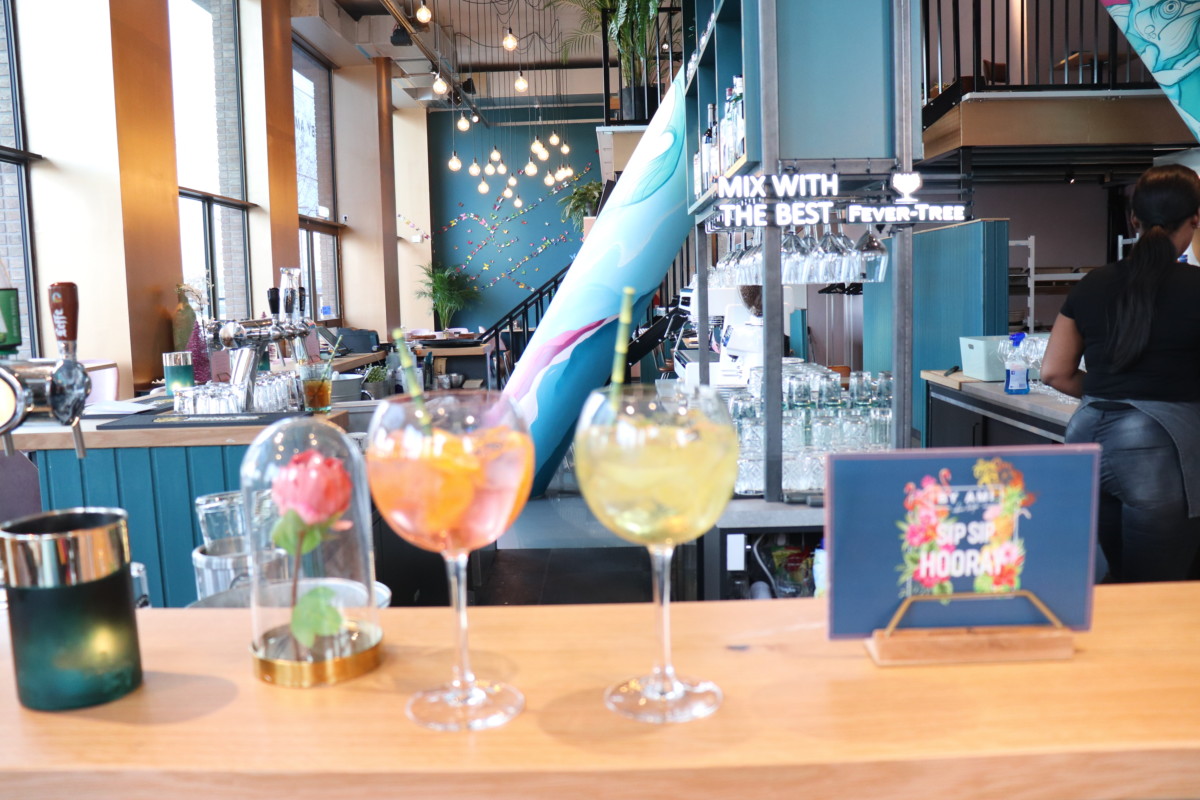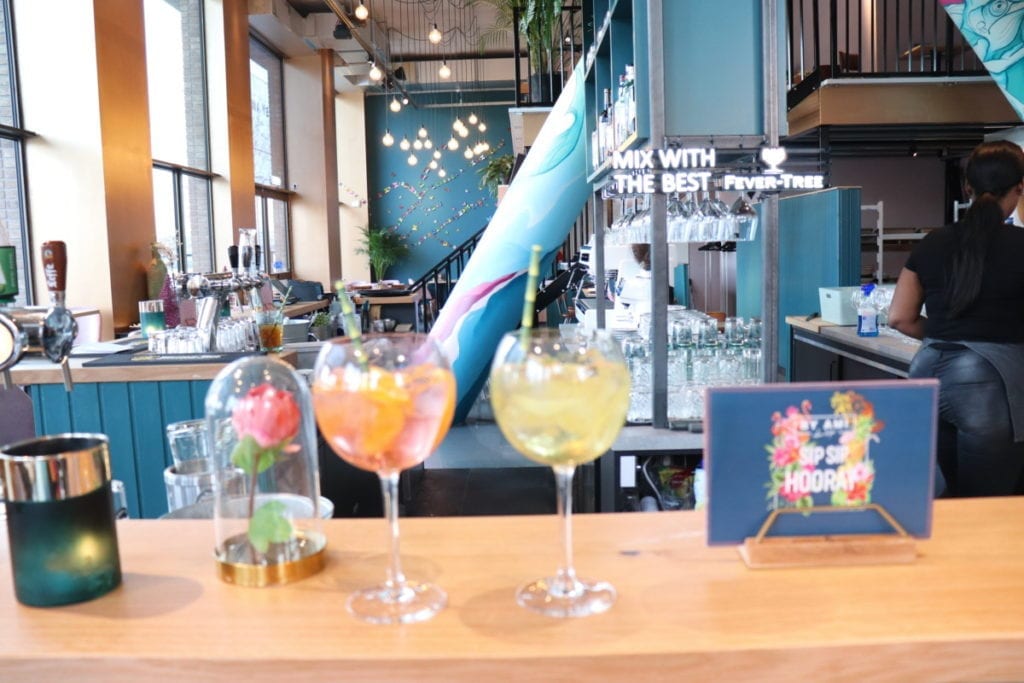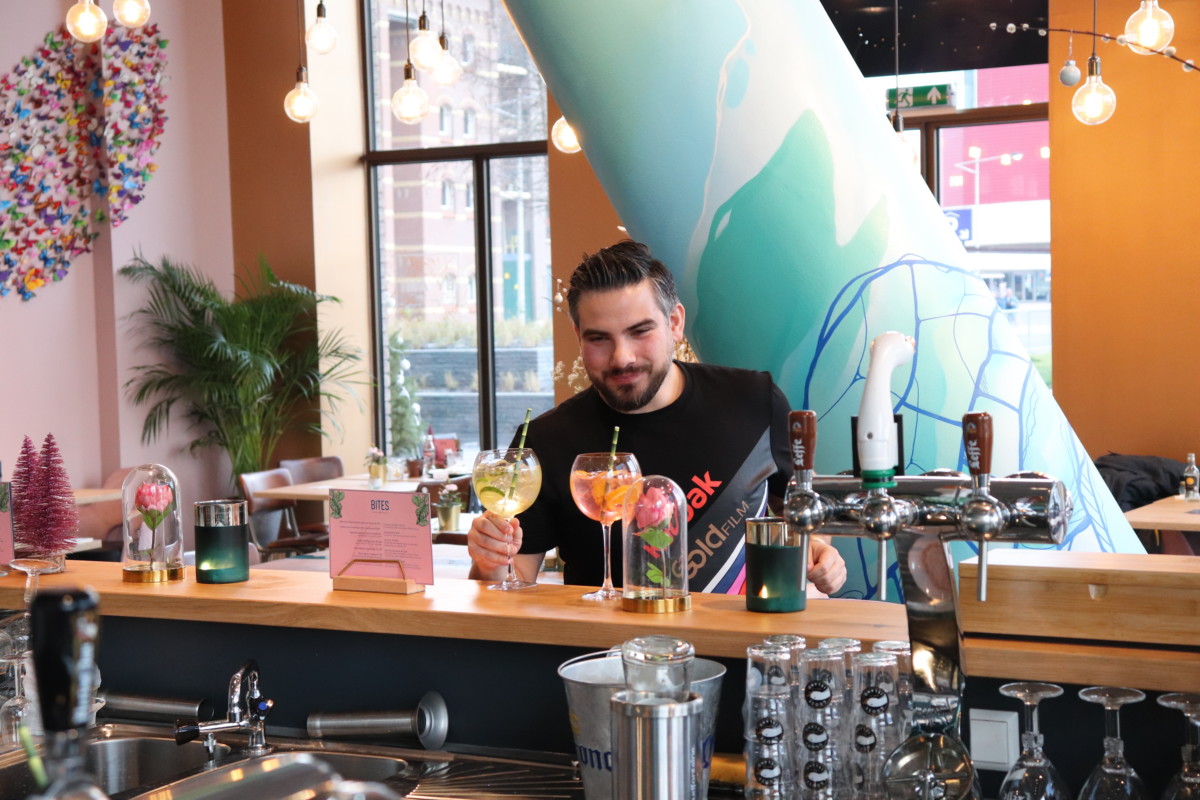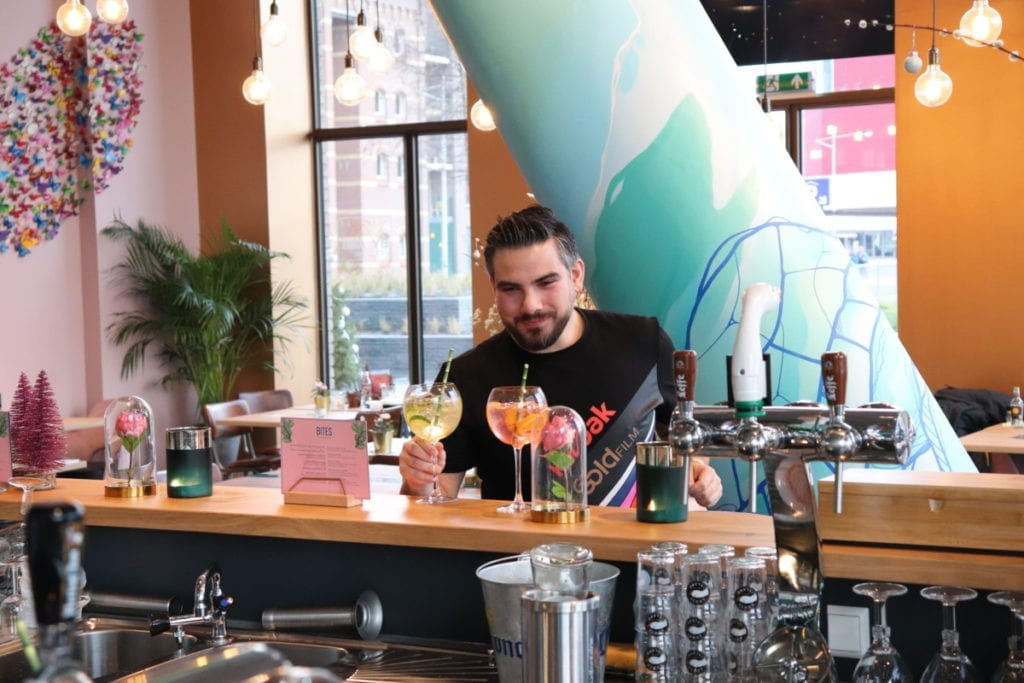 "So the food DutchReview?!"
We saw some insanely colored dishes being served left and right, how could we resist? So we had the 'chicken with an injection of smashed avocado' and 'Naan bread Melted Tuna'. Here's the explosion of colors and tastes you clicked for on this article: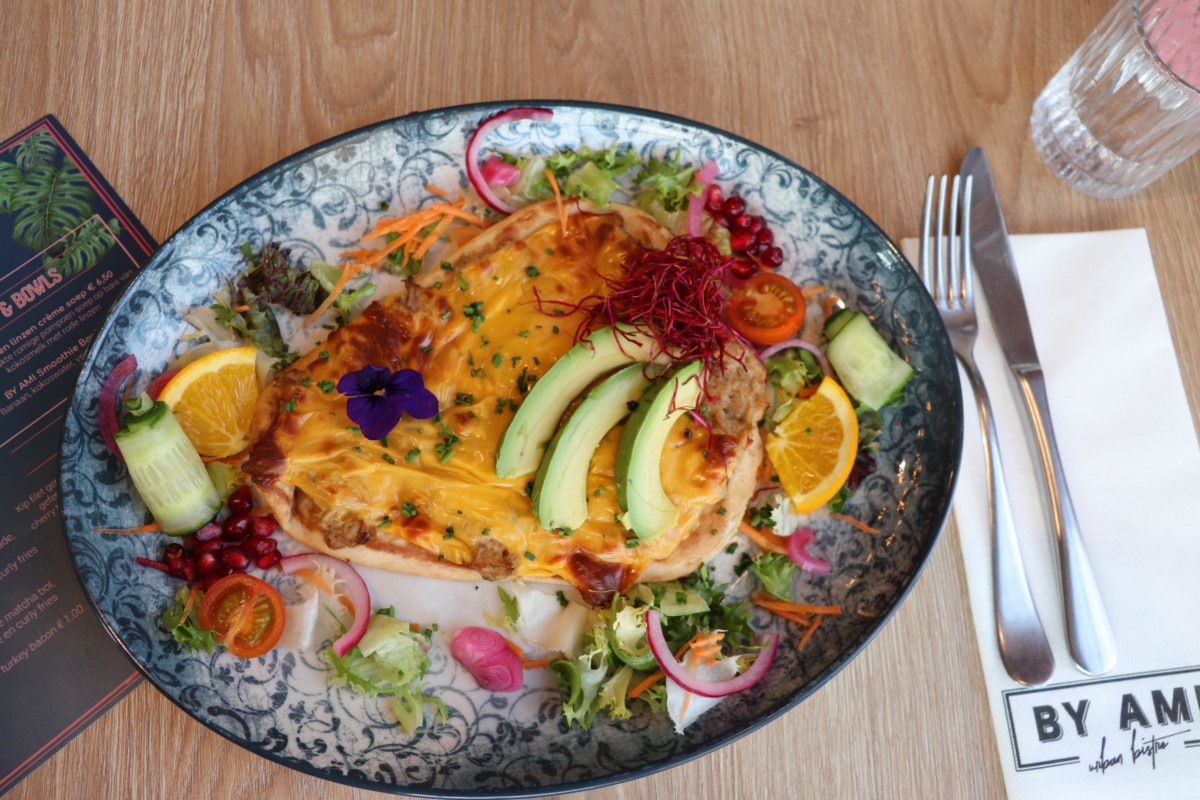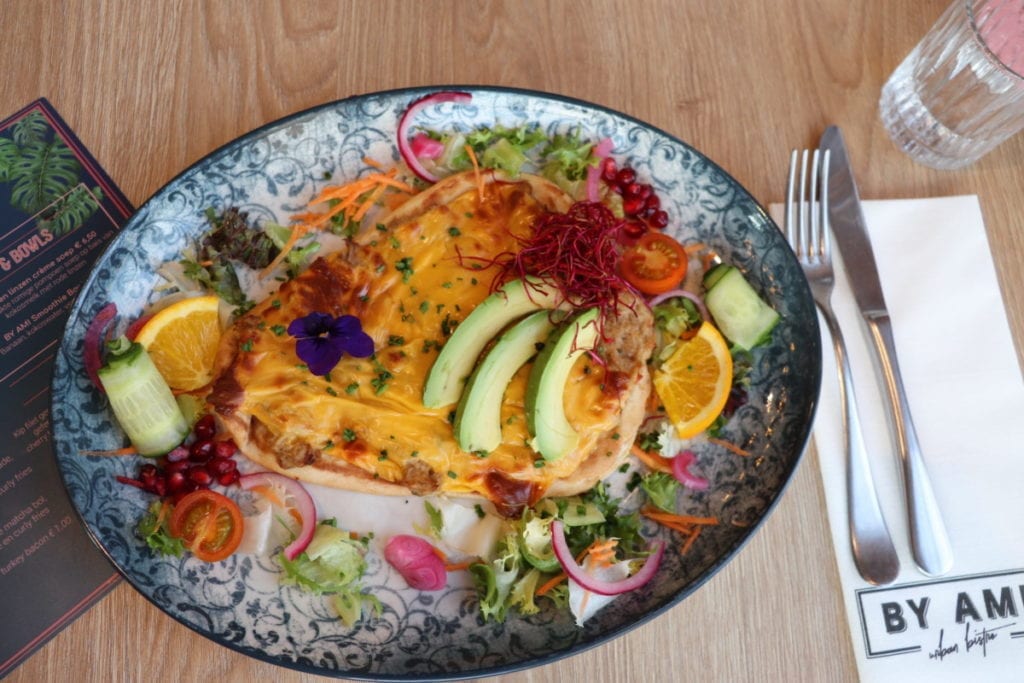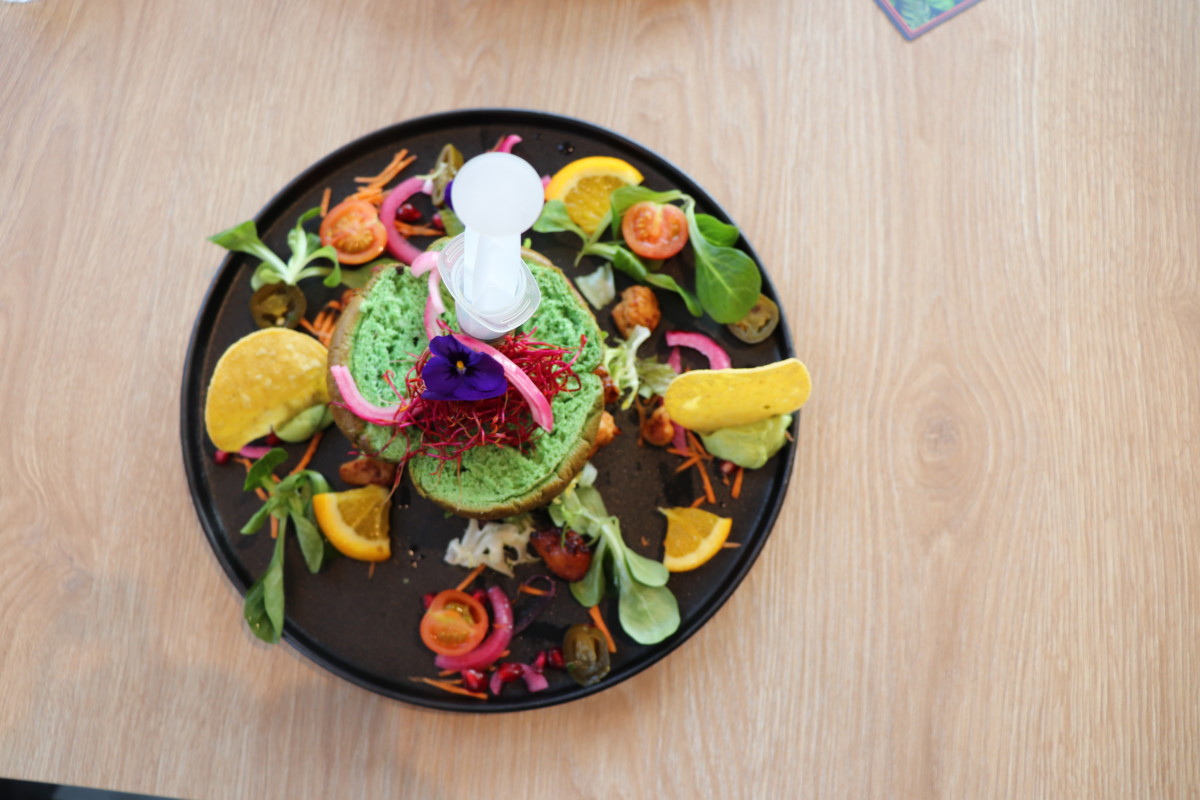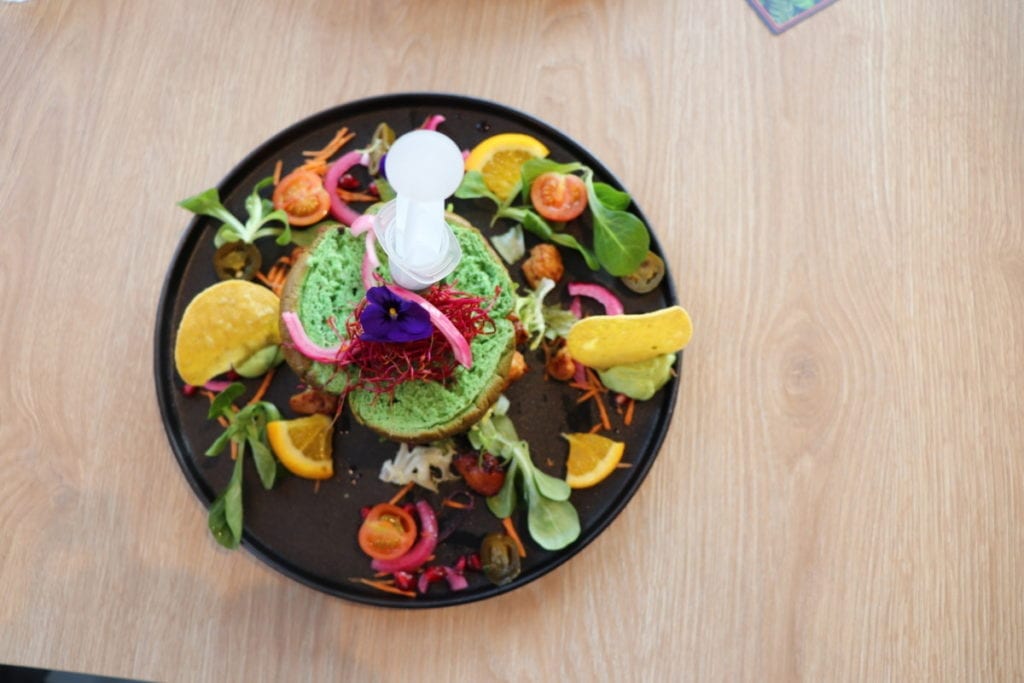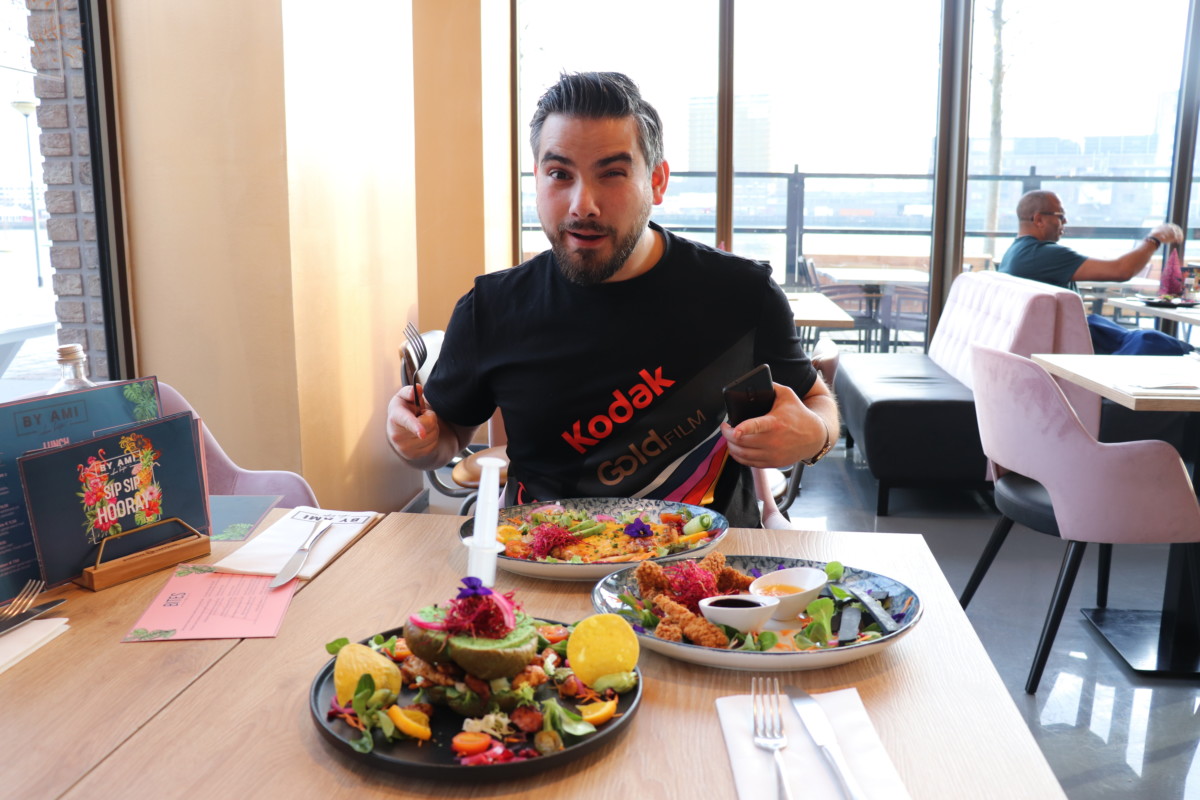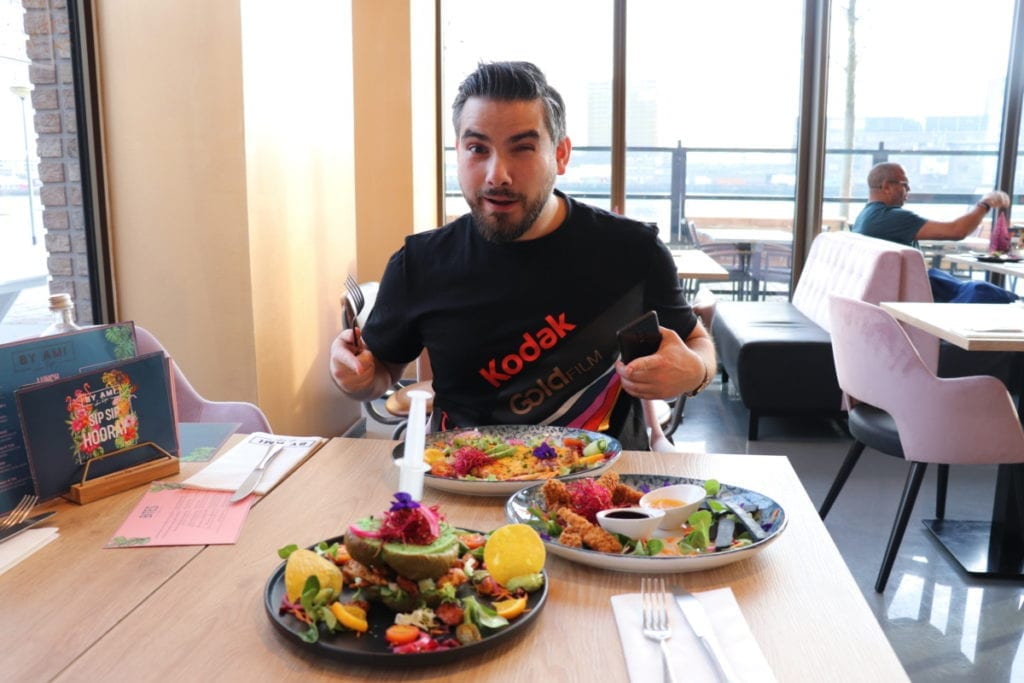 Just as one would expect, so many colorful ingredients make for a rich tasteful experience as well – good stuff!
Oh, and a shout out to our side-dishes as well, serving some crazy BLACK cheese from Italy and a few of the crispiest chicken wings I ever tasted.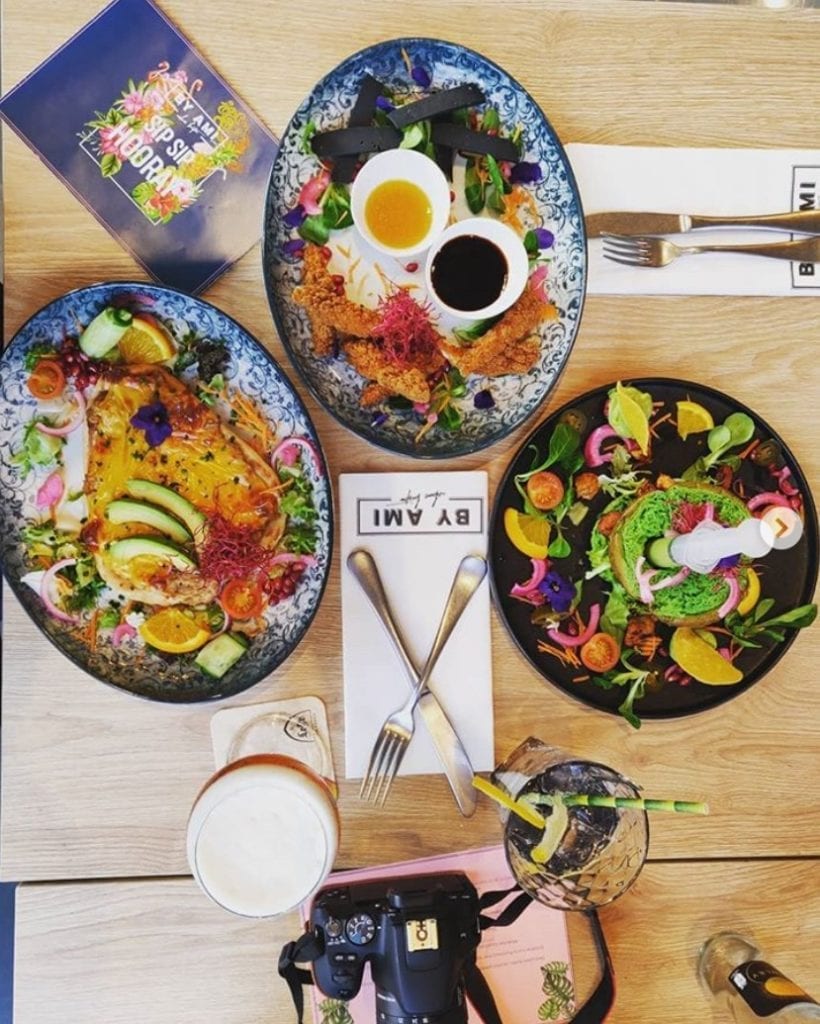 Obviously with creations like these we 'had' to have a little sweetness afterwards as well, just to see what it looked like. Honestly, cheesecake never disappoints – and again we got to see a little wonder of colors on a plate: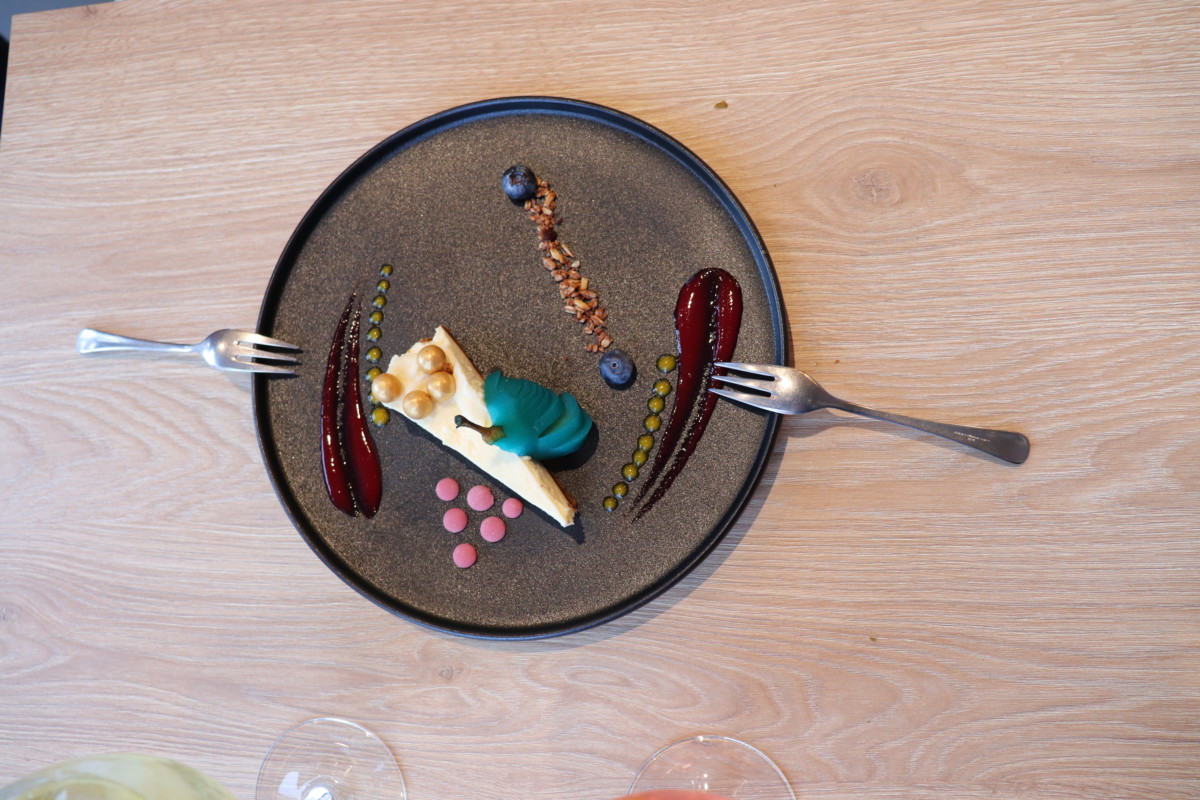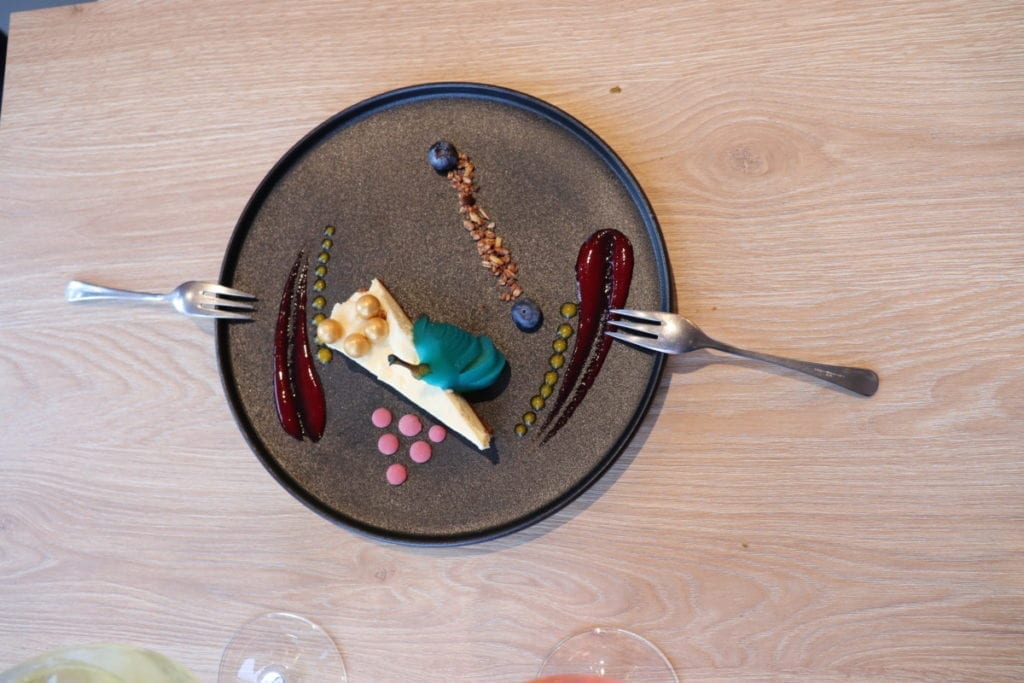 Pretty much a slam dunk for every occasion
What can I say? Whether you're after a chill spot to work during the day, looking for pre-show dinner or ar after-theatre drinks, creative colorful dishes, that instagram-winning foodie spot or just a good meal – it's not very often that you come across a place like By Ami: Urban Bistro that checks all these boxes. Eet smakelijk!
BY AMI: Urban Bistro
Address:
Antoine Platekade 983
3011 BN Rotterdam
Website | Instagram | Facebook