Geldrop is a small town located next to Eindhoven in the Dutch province of North Brabant. You may not have heard of it but if you are a Lord of the Rings fan you should have! Why? Because all of the streets in one of the neighbourhoods are named after someone in J.R.R Tolkien's epic trilogy. 
Why did they do this? Well, no one really knows why. In the heart of the city is Laan von Tolkien (Tolkien Avenue). From this centre, the streets branch out into names of hobbits, elves, dwarves and even a few ents (the talking trees).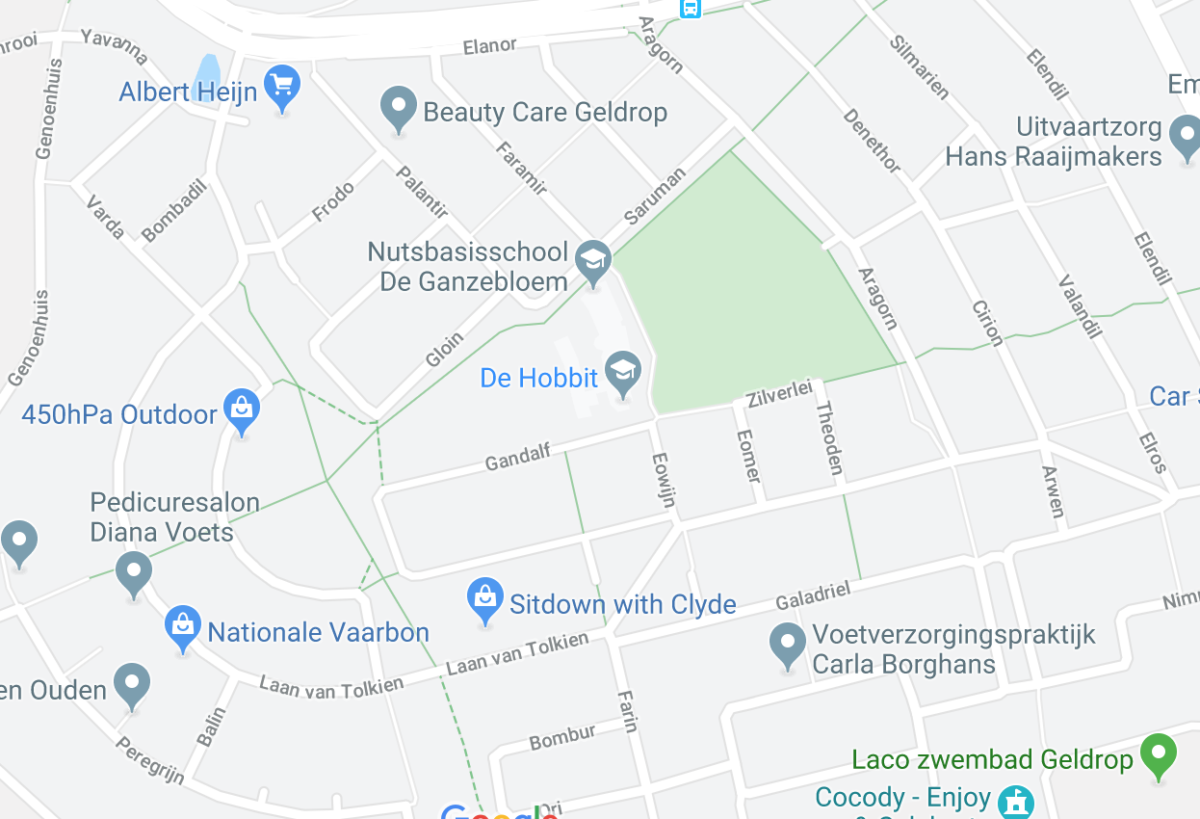 It's bizarre but orderly
Either way, the street-naming system is very well executed because all the streets are organised in clusters of characters that are related to each other.
For example, in the north of the neighbourhood is the Gondorian streets with names like Aragon, Denethor, and Palantir.
To the west is the dwarf section and includes Bifur, Bofur, Bombur, Balin, Dwalin, Dori, Ori, Fili and Kili. A touch down south are Pippin, Peregrin and Gimli. Gandalf and Samwise are together in the centre.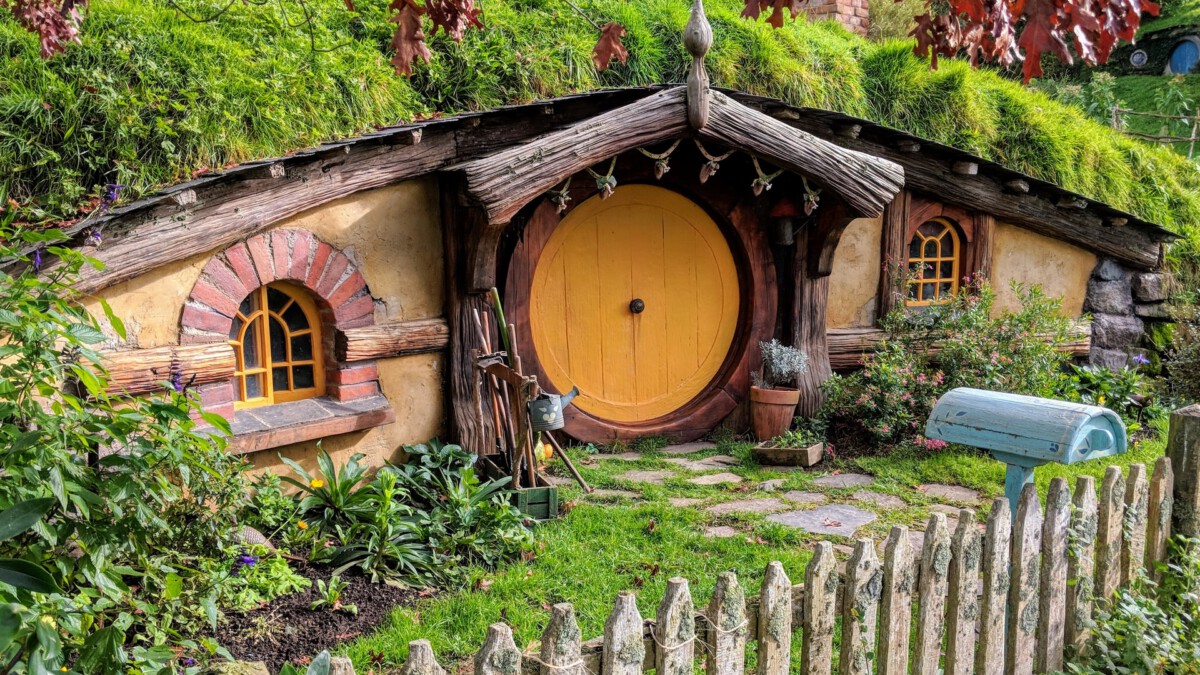 However, one important character is missing
Bilbo Baggins, despite being a protagonist in the series, doesn't have a single street named after him. Neither does Gollum or any other 'evil' character except for Saruman.
One of the coolest aspects of this wee neighbourhood is the fact that the school is called De Hobbit. If you want to see some pictures of the road signs you can visit this Flickr album. 
Did you know this quirky fact? If you are from Geldrop then we would love to hear from you!

Feature Image: Ian Voce/Unsplash
Editor's note: This article was originally published in November 2019 and was fully updated in March 2021 for your reading pleasure.