Leiden: The water city of the Netherlands
After Amsterdam, Leiden is the water city of the Netherlands. Almost every street you turn down, you come across a canal. There are so many canals, that they even hold local events to celebrate it, such as Sail Leiden (but we'll get onto that later). In fact, it has the most canals in the whole of the Netherlands, apart from Amsterdam (but we all know that Leiden is better 😉 Check out the incredible views if you don't believe me.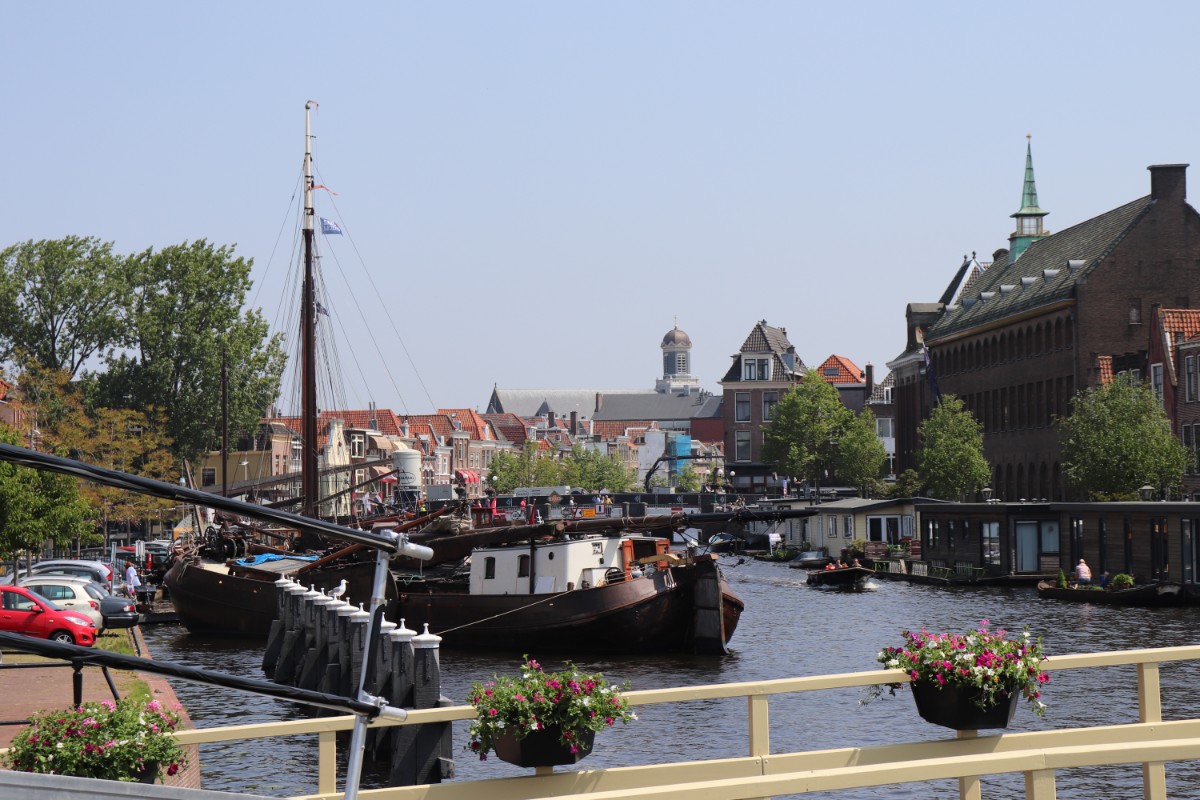 There are more than 28 kilometers of canals in Leiden, so there is plenty of boat space to go around. It's also an Instagram lover's dream – you can be rest assured that this incredibly picturesque town will get your profile packing in those likes and follows.
After things to do in Leiden apart from staring at the place in awe? Apart from the obvious boating, you have museums (such as the impressive National Museum of Antiquities), an array of beautiful terraces (which also overlook the canals) and classic historic Dutch architecture. It's the perfect place for a bit of history and culture, followed by some delicious food and a drink alongside a canal.

How do the Dutch celebrate their beautiful canal city?
…at SAIL Leiden of course!
This year Leiden celebrates its beautiful canal city, by holding an event called Sail Leiden. This is the perfect opportunity for the city to celebrate its heritage as an important trade city. Now that I've got you hooked, I'll tell you more about this highly anticipated event.
SAIL is an event held in Leiden, causing most of the city to transform into a huge open-air maritime museum. It's on from Friday 27th July – Sunday 29th July 2018, so there's not long to go. It's so good, that you can see the largest maritime heritage fleet in the world there. Activities include: walking tours, entrance to an interactive museum; which is moored between Zijlpoort and Morspoort, boat taxi rides across the city, crafts markets, lekkere food stalls and the activity we are most looking forward to… the open-air cinema on the canals of Leiden (we'll get onto that soon)!
What's happening at Sail Leiden and when?
Sail has a very extensive program this year, so we will touch on a few of the highlights, with the weekend being the main days:
Friday 27th July 
At lunchtime, this is when there will be the arrival of all of the ships. They'll come from different locations, all into Leiden. This will happen for a few hours until shortly after that the official opening of Sail kicks in! Here you'll see all of the ships dominating Leiden, it's an incredibly unique sight. After that, it's the drive-in cinema on the water! The film is The Life Aquatic Zissou (feat. Bill Murray, Owen Wilson, Cate Blanchett, Anjelica Huston, Willem Dafoe and Jeff Goldblum). Let us tell you more about this epic event.
Open-air canal movie – one of the coolest events 
During Sail Leiden (you'd have read all about this event by now ? ), there is the opportunity to watch a film on the canal. If that isn't the coolest thing you've ever done, then I don't know what is. It's the perfect place to take your new date, but please, make sure he/she is not scared of boats or water, or you're in at the deep end with that one (oh, the puns). So, what will you need? If you have a boat or can borrow one, then you need to take nothing but yourself, a few drinks and that's it, it's free! If you're sadly boat-less, just take 10 euros and that'll cover you for a boat ride and some snacks. It's really that easy. There is also food and drinks available on shore, to enjoy during the movie. They really do think of everything)!
Saturday 28th July
This is the main day where you can really explore. Today walking tours will take place, where you can learn all about the history of the city in regards to trade. You can see demonstrations from the Leiden Rescue Brigade. There is also the opportunity to see other demonstrations by boat-makers. You can also climb aboard on over 30 ships, so you can get up, close and personal with them for yourself.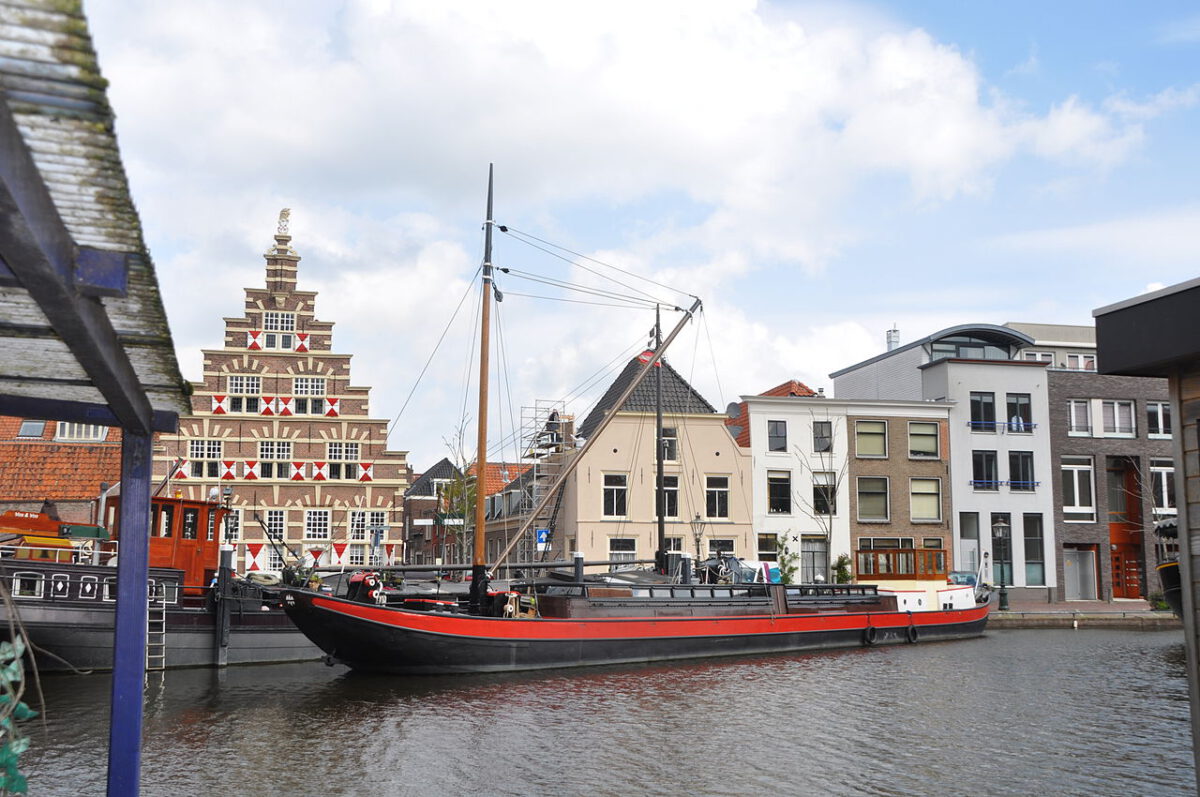 Note: There are also water taxi's to take you between these places quickly and easily!
Throughout the day there will be a variety of food stalls (with lots of fresh fish of course!), music (such as folk, jazz and pop), artwork and there is also a program for children, so they can get involved too (in the Ankerpark). Of course, it's also the second part of the drive-in cinema on the water. The movie is Titanic (1997), which is very fitting. 😉
Sunday 29th July
Sunday is the perfect opportunity to catch up with what you must have missed on Saturday, with most events occurring again. On Sunday there is a 'history of shipping' walking tour, another Rescue Brigade demonstration, more programs for children, boat tours, crafts, a variety of genres of live music, a vegetable auction (for charity), an original sail market (for all your shopping needs), the famous boat race and of course water taxis to take you to all of these special events!
Will you be visiting the Sail Leiden?
As you can see, Leiden celebrates its heritage pretty damn well. There is plenty to explore in Leiden even on a regular weekend, but when Sail is held, it's more lively than ever before. Every day there is something for people with all kinds of interests to attend (and you don't even have to be a boat fanatic to love it either). So if you happen to be in Leiden any time soon, then do not forget to check out everything that this beautiful city has to offer.
For more information and for an extensive program of Sail Leiden (in English!), don't forget to check out their website.
Have you ever been to Leiden enjoying the canals? Let us know in the comments!