All the bright lights, glittering colour, outrageous costumes of Eurovision 2020 will be dazzling the Netherlands when Rotterdam plays host to the song contest next year. Here's everything we know so far about how you can make the most of it. 
Unless you've been living under a rock for the past six decades, the undeniable glamour of Eurovision has probably crossed your radar at one point or another. Eurovision just has a way of inserting itself into your brain like a song that can't get out of your head (and that will happen too).
You might have watched the genderqueer mania that followed drag-queen Conchita Wurst's win in 2014, confusion over why Australia suddenly had an entry (on behalf of all Australians, I can say we're just as confused as you are), or that time two journalists entered as a joke, made it to the final, and unveiled Syrian and Israeli flags while calling for peace.
But this year is particularly exciting for the Netherlands and Eurovision. Why? Because it's the first time in forty years that the Netherlands has had the honour of hosting the world-famous song festival. That's right! All those crazy-talented and amazingly-dressed performers will be converging on our favourite port city, Rotterdam.
Eurovision 2020 is a time to Open Up
The theme for this year's contest is Open Up. What does that mean? No one really knows. It's intentionally vague in an effort to encourage creative interpretation. According to Sietse Bakker, Executive Producer Event of the Eurovision Song Contest 2020, it also says something about the host country.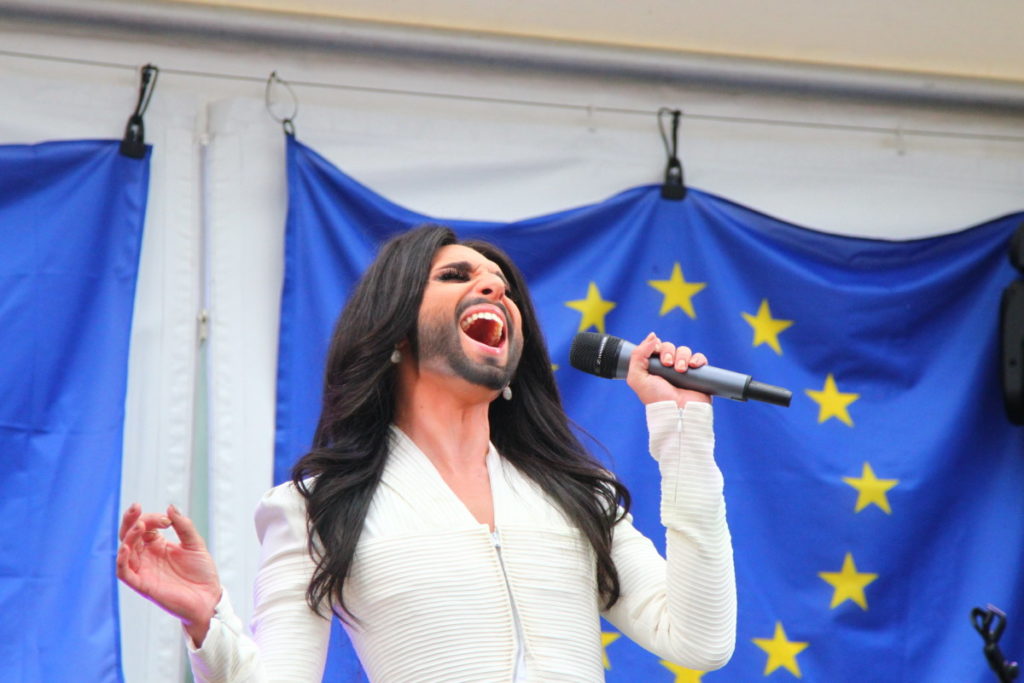 "We have looked for a theme and slogan that reflect what the Netherlands stands for and which the Dutch can identify with," explained Bakker. "A country with an open mind to the world, where we speak our mind, with respect for each other." Sounds pretty bang on to us.
When is Eurovision 2020?
Eurovision 2020 will be just one week of glorious events, beginning in the third week of May and revolving around three shows. Tuesday will be the first Semi-Final, followed by the second Semi-Final on Thursday. On the Saturday, during the Grand Final, the winner of Eurovision 2020 will be crowned.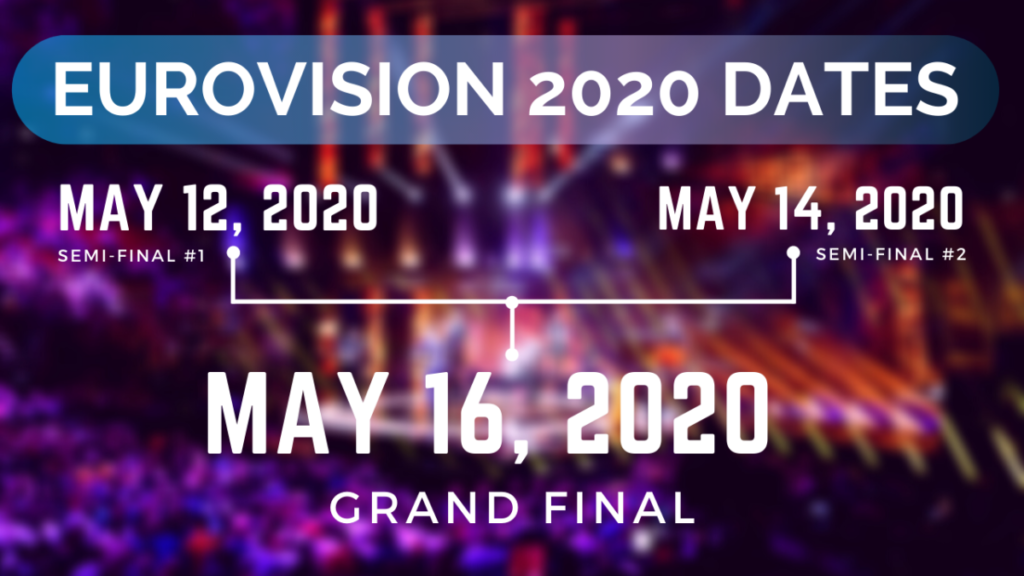 Each show will kick off at 21:00 CEST, so if you're not a night-owl now is the time to start training your body clock for those late evening spectaculars.
Where is Eurovision 2020?
While the Netherlands was granted hosting privileges for 2020, the host city itself was still up for grabs. After a fierce competition, the nine cities that initially showed interest were narrowed down to just two: Maastricht and Rotterdam. Finally, Rotterdam was crowned the host in August 2019.
That means that Rotterdam Ahoy, the city's major convention centre, will be flooded with performers, their teams, media, delegates, and spectators. The largest hall has a capacity of 15,000 people – that's a lot of fans.
Who will participate in Eurovision 2020?
Representatives from 41 countries will make their way to Rotterdam Ahoy – almost the same amount as last year. However, both Hungary and Montenegro have departed the contest for 2020. Hungary packed its bags amid speculation that the contest was 'too gay' for the country's increasing anti-LGBT rhetoric, whereas Montenegro was not able to fulfill the entry requirements in time.
The Ukraine and Bulgaria quickly filled the gaps left by Hungary and Montenegro, after a year away from the competition. Both returning countries have strong track records from competing in Eurovision in previous years.
Is your country participating in Eurovision 2020? Here's the full list:
Albania ?? | Armenia ?? | Australia ?? | Austria ?? | Azerbaijan ?? | Belarus ?? | Belgium ?? | Bulgaria ?? | Croatia ?? | Cyprus ?? | Czechia ?? | Denmark ?? | Estonia ?? | Finland ?? | France ?? | Georgia ?? | Germany ?? | Greece ?? | Iceland ?? | Ireland ?? | Israel ?? | Italy ?? | Latvia ?? | Lithuania ?? | Malta ?? | Moldova ?? | Netherlands ?? | North Macedonia ?? | Norway ?? | Poland ?? | Portugal ?? | Romania ?? | Russia ?? | San Marino ?? | Serbia ?? | Slovenia ?? | Spain ?? | Sweden ?? | Switzerland ?? | Ukraine ?? | United Kingdom ??
What do we know about the finals?
Eurovision has a curious setup: the host country always has a guaranteed spot in the Final – but so do Germany, France, Italy, Spain and the UK, no matter where the contest is held. Why these countries? The Big 5, as they are called, are the largest contributors to the European Broadcasting Union (EBU). The Big 5 always have immediate access to the Final, thanks to a rule made back in 2000. Goes to show money can buy anything!
Netherlands, as the host country, is the only other nation to skip the Semi-Final stage. The remaining 35 countries will battle it out in the Semi-Finals on either Tuesday or Thursday evenings. The top ten from each evening will then head to the Grand Final to join the Netherlands and the Big 5.
The Grand Final is the event that almost everyone ends up watching – it's what people mean when they say 'Eurovision is on!' 26 countries will compete on the evening, all in with a chance of being crowned the winner of Eurovision 2020.
How can I get a ticket to Eurovision 2020?
Excited and can't wait to get your hands on a ticket? Us too! The first of three waves of tickets will go on sale December 12 at midday. You can buy tickets for nine shows, which include the main shows, and the rehearsals. If you get in early, you even get an early-bird discount of 5 euros.
My precious! Here's your official link to purchase tickets on December 12, 12:00.
If you miss out on the first wave of tickets, you need to wait until late January and mid-March. Eurovision are strongly recommending only buying tickets directly through official ticketing partner Paylogic and official ticket re-selling partner Ticketswap.
How much will tickets cost?
There will be four different ticket types available for purchase:
Standing places (on the arena floor)
Seated seats (1st and 2nd tier)
'Limited view' seats
Accessible seats
Semi-Finals*:
Grand Final*:
Images: NPO/AVROTROS/NOS
These prices are valid for the first wave of tickets and include the early-bird discount. For the second and third waves, a further 5 euros will be applicable.
If you're a member of the OGAE fan club, there are a further 2000 tickets that will go onsale directly through the club.
#Rotterdam, we'll see you in 2020???

Keep an eye on our social channels for ticket news in the coming months??#Eurovision #ESC2020 #HostCityReveal #Rotterdam2020 pic.twitter.com/v26iw3AAOs

— Eurovision Song Contest (@Eurovision) August 30, 2019
How else can I enjoy Eurovision 2020?
Whether you're lucky enough to have a ticket to the show or not, Eurovision will bring heaps of fun to the surrounding area.
The official festival area, Eurovision Village, will see artists and DJ's host brilliant live performances, special events. The public will be able to watch screenings of the competition here, broadcast directly from the arena.
The official after-parties, special events, and performances by competitors will be held at the EuroClub, for the mega-fans. The EuroClub is a little bit more exclusive than the Village. In the past, host cities have taken different approaches to entry. In Malmö 2013 and Stockholm 2016 OGAE (Eurovision fan club) members could receive special accreditation for entry. Other cities in the past have sold special tickets, like Copenhagen 2014, Kyiv 2017 and Tel Aviv 2019.
For EuroClub 2020, Maassilo, a former grain silo in Maashaven and a popular event venue has been selected. The EuroClub is set to open its door before the competition begins on May 8 and close them after the Grand Final on May 16.
If you're a fan, but not a mega-fan, you can also check out the EuroCafe. The EuroCafe is where parties, meetings and special events will take place throughout the week. OGAE fan clubs organise these, so check them out for more details.
That's all we know so far, but we'll keep updating this article as information comes to light! Are you planning on heading to Rotterdam, or will you watch Eurovision from the comfort of your own home? Let us know in the comments below!
Feature Image: Eurovision Song Contest 2016 Grand Final. David Jones/Flickr