Rotterdam Rooftop Days are coming!
After a cool and chill vibe, whilst enjoying the wonderful sunshine that we are expecting? Then this one could be for you. Rotterdam Rooftop Days are coming! What does this mean? Well this means that you have no excuse but to get out and enjoy everything that Rotterdam has to offer. It's a good excuse to go out and enjoy the sunshine, whilst looking out over a trendy Dutch city. It's also the perfect opportunity for you Instagram lovers to get a good shot. So let us persuade you to come to Rotterdam next weekend. 😉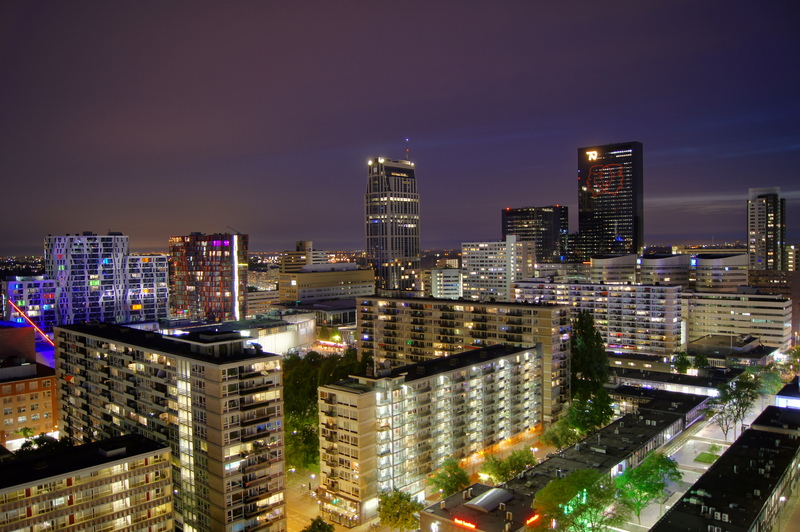 What is Rotterdam Rooftop Days/Dakendagen?
Rotterdam Rooftop Days is an event where 40 of Rotterdam's rooftops are open for the public to explore. All of these rooftops are unique and are in a variety of different locations around Rotterdam. Some of these rooftops are private, so you can't usually go on them, some are famous and some you might recognise. It's probably one of the only days of the year where people won't shout at you, get down from there! It's the perfect place to get that money shot of Rotterdam.
All of these rooftops will have a variety of events or things to do on them. For example, camping, music, bars, lectures and silent discos. The programme is kept pretty secret through, so you won't know what fun awaits you until you arrive.
When is it?
1st June – 3rd June in locations all over Rotterdam, so that's 3 whole days of being a Rotterdammer! Check out the website for more info.
Look how chill it is. It's my birthday on 1st June and I live in Rotterdam, so see ya there folks! 
Will you be attending? Let us know in the comments! And don't forget to join our DutchReview Facebook group, for more Dutch stuff… c'mon, you know you wanna 😉