How do you like to listen to your music? Are you someone who likes to catch-up with the latest releases by your favourite artists on the commute? Do you play the algorithm roulette and let your music apps decide what you're going to listen to? Or do you have carefully curated playlists? 
Are all of these questions giving you a headache and you just want me to get to the point already?
Alright, alright. I hear ya. Time to stop with the potentially existential-dread-inducing questions and tell you what's up with the music and concerts in Tilburg! But wait, why Tilburg? (I hope a rhetorical question is okay, though?)
Simply because it is home to one of the best concert halls in the Netherlands, attracting local and international musical talent alike. It is also where the ultimate pop stage, Poppodium 013 is (but more on that later)! There's a lot happening there in the coming months, so thank us later for giving you this heads up.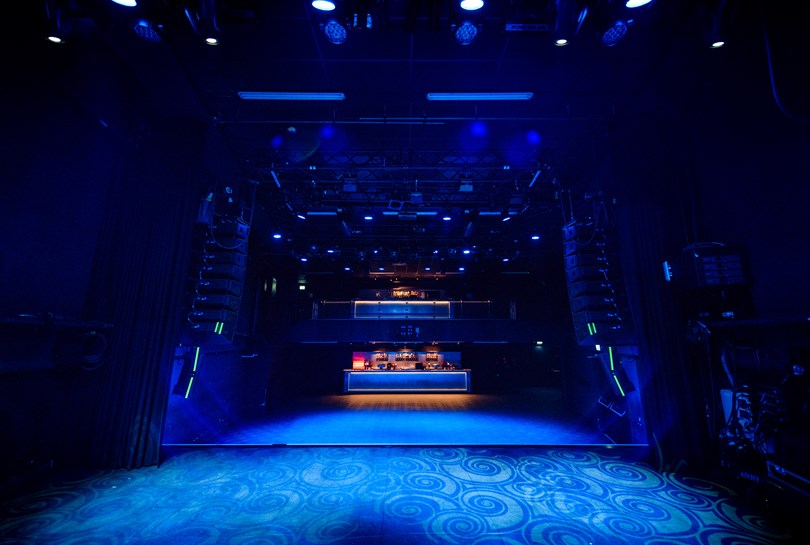 If you're into jazz, classical music, rock operas, EDM, or anything that falls in between, then read on. Here are where the best concerts in Tilburg are happening!
The concert hall in the spotlight: Poppodium 013
Music in Tilburg is burgeoning, and there are concerts happening every week. If you're looking to explore the music scene in Tilburg, then you'll be frequenting Poppodium 013 quite a bit. It is the concert hall in the spotlight not just because most of the notable concerts are happening here. This iconic venue is also a big part of the answer to why the music scene in Tilburg is thriving.
It opened in November 1998 and has since evolved into an icon for the city. The venue's main hall can house over 3000 visitors, while the smaller one, the Jupiler Hall, has a capacity of 700. This gives all visitors enough space to dance while listening to some amazing tunes. You won't have someone's smelly armpit in your face while you want to dance the night away.
This venue gives Tilburg the potential and capacity to invite reputed musicians and talent from the country and abroad, and they have an amazing program set for you for the rest of this year. How do you get to the Poppodium 013? Just type in Veemarktstraat 44, 5038 CV Tilburg, Netherlands into google maps (one of the best apps to have as an expat) and do what the navigator tells you to do.
If you're after the highlights of the best concerts in Tilburg happening there, don't leave this page just yet!
#1 Nachtcollege
If you feel like revisiting your university house party days, then head on over for the biggest house party of them all – Nachtcollege in Tilburg on September 27. This one has a very interesting story, making it an interesting part of music in Tilburg. It started as an "innocent" student party in Amsterdam, is now the largest house party in the Netherlands! They have different editions around the country, and this time, they're coming to little ol' Tilburg. They are going to be turning the Main Hall in the Poppodium into one big lecture hall where there will be a main stage with bands and DJs lined up just for you. The early bird tickets are already sold out, so hurry grab yours soon!
#2 Make It – Jazz Festival
Make It is a festival that launched for the first time in 2018 and is coming back around to treat Tilburg with some smooth Jazz sounds again this year from September 19 – 21. They invite international guests who have been raising the stakes abroad but seem to be unheard of in the Netherlands.
This is their aftermovie for the first day of the festival from last year!
For the Jazz enthusiasts out there, hurry and get your tickets! Just be sure to check the full program before you decide whether you'll buy day tickets or tickets for the whole festival – they have multiple venues (AMPA Jazz Round, Poppodium 013, Paradox, and Theaters Tilburg) with performances happening simultaneously. Feeling strapped for cash? The be sure to go to their free concerts on Thursday!
#3 Fiesta Macumba
If you love swinging to reggaeton, salsa, or Latin hip hop and are after that perfect night out in the town with some sweet Latin tunes, then this is the place to be on September 27. The Macumba Soundsystem are there to make your hips swing on the dance floor at the Main Hall at Poppodium 013!
#4 Mama Africa
If you love your Afro Beats, Kuduro, Ndombolo, and Azonto, then go into the sweet embrace of Mama Africa. This show has had many editions before in The Hague, Utrecht and Amsterdam, and will soon be sold out for October 5 in Tilburg. Grab your early bird tickets soon before they run out, and enjoy an evening dancing the night away!
Other concerts in Tilburg
Did you really think the list would be done with only 5 events? Think again! The Poppodium 013 has notable international talent like Alice Cooper, Poets of the Fall, and Machine Head coming but as you may have already predicted, they're all sold out. But fret not, you have other options and not just at this venue!
Go check out the Draaimolen Festival from September 12 – 15, one of the top 50 best music festivals in the Netherlands at the MOB complex. Or how about a session of Bandminton: a battle between two bands happening on September 12 at the Hall of Fame. Find more information on all of these events and more on our Tilburg September highlights! Also check out Factorium, Theaters Tilburg, Paradox, and De Nieuwe Vorst – venues that always have something fun and exciting happening! As I said, music in Tilburg is burgeoning.
But apart from these, culture in Tilburg is vibrant with many museums for you to explore, public art displays to visit, art-house cinemas to disappear into for a couple of hours, and numerous places to shop till you drop and eat till you can't anymore. There's so much to see, do, and love about Tilburg that I couldn't possibly sum it up here. So, check out our article on culture in Tilburg, and I'm sure you can find something to do there!
Before you leave, have you watched the new video we made teaming up with Levi Hildebrand? It's all about how Tilburg is a frontrunner in revitalising old buildings and finding new purpose for it!
So, when are you booking your tickets for a concert in Tilburg? Let us know in the comments below!
Feature Image: Merktilburg.nl